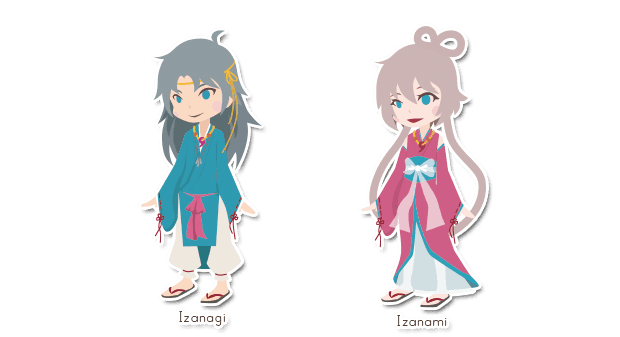 Izanagi and Izanami
Izanagi was lost and confused with the beautiful Cerestial Sword.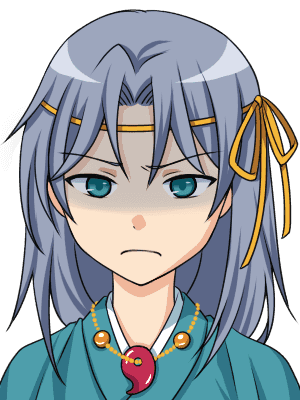 Izanagi
What the hell can I do with it? What is a country in the first place?
He realised that they need the place to land on initially. There wasn't even an island and only weird things like oil or jellyfish were floating on the sea.
Izanagi took Izanami up to the Sky Bridge from where they could see Middle Earth. Since Izanami hadn't seen Middle Earth before, she got excited innocently.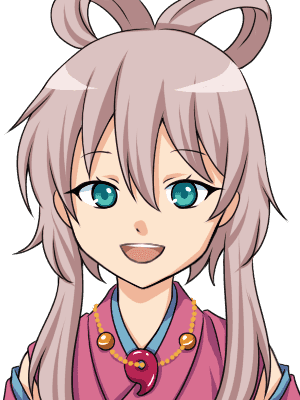 Izanami
Izanagi, look! Something strange is floating on the sea! It's disgusting, isn't it?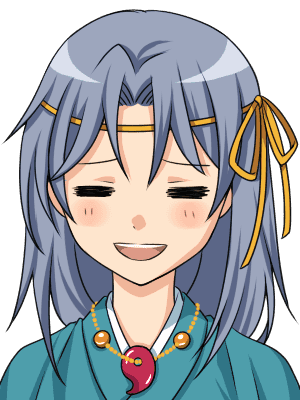 Izanagi
Izanagi was motivated and decided to stab the sea with the sword as Minakanushi had said.
They got close to the sea, plunged the sword into it and stirred the water cheerfully.
Then a little amount of salt dropped off from the sword, and crystallised into a small island. Izanagi got more excited because they could make an island more easily than he had expected. He wanted to name it.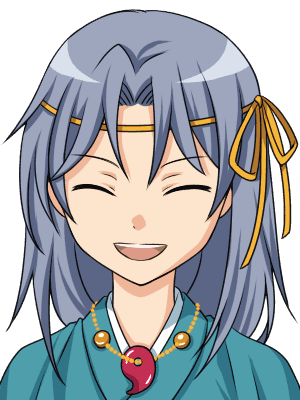 Izanagi
Izanami, how about Onogoro island? Let's build our shrine here and live together!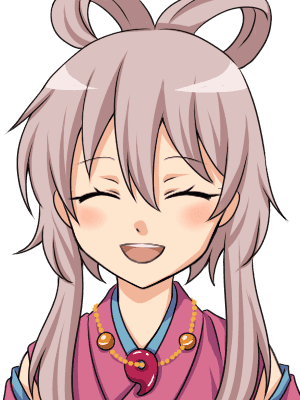 Izanami
Izanami totally agreed with his idea.
They made incredibly tall columns as if they could have reached the Celestial Plain. In the center of the columns they built a great shrine, the width of twelve metres. (They could everything with their miracle power, just because they were gods! I envy them.)

After the shrine was built, Izanagi asked Izanami one question.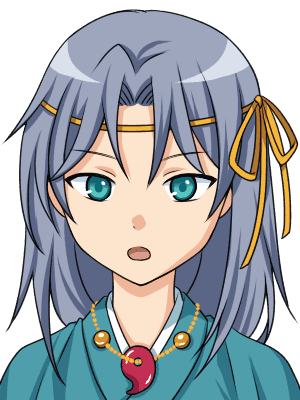 Izanagi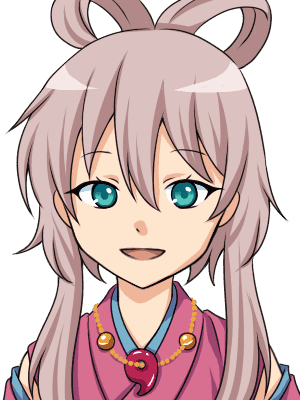 Izanami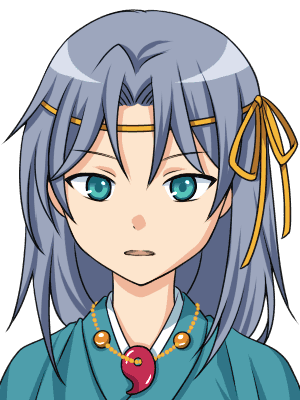 Izanagi
You know, we were born at the same time, but I think our appearances are a little bit different. Is it just me or...?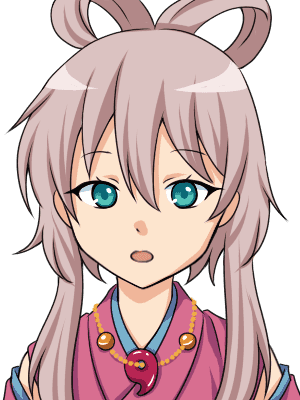 Izanami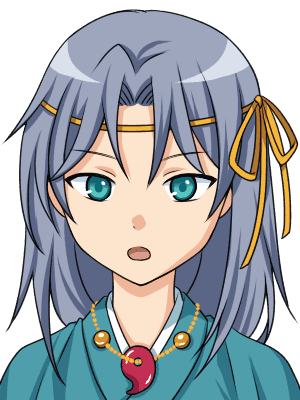 Izanagi
Do you know how you were born?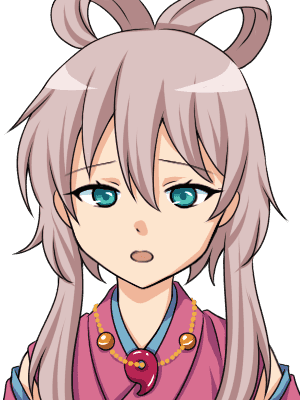 Izanami
Hmm...I was born out of nowhere but...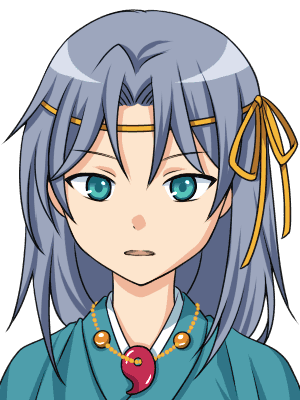 Izanagi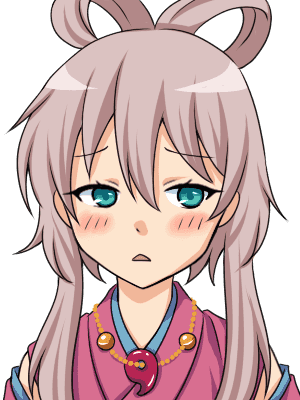 Izanami
Err...I haven't grown up well and something is still missing from my body.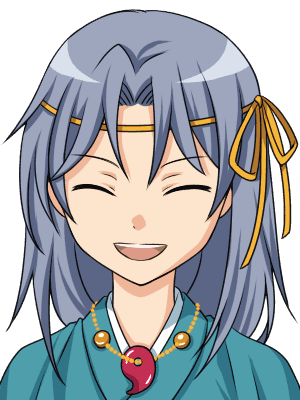 Izanagi
Oh! I was also born out of nowhere, but I'd grown up too well and now something extra is attached on my body. I can't stop thinking about it. What do you think?
Izanagi seemed to be just curious, while Izanami had already known the fact. However she pretended not to know.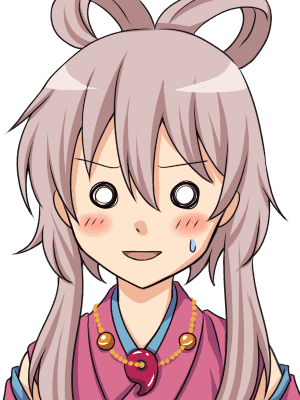 Izanami
Then Izanagi made a good deduction.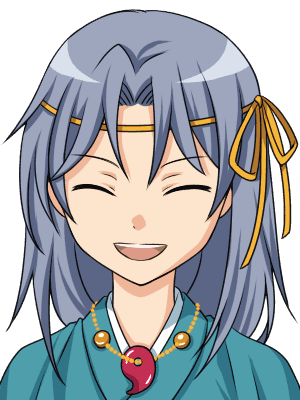 Izanagi
Perhaps, something good would happen when my extra part complements your deficiency.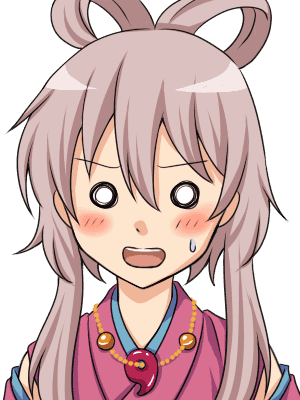 Izanami
What!? Do you want to do that?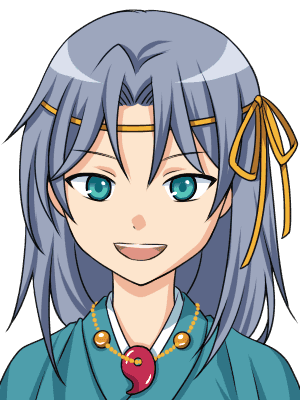 Izanagi
Izanami was confused with an unexpected situation.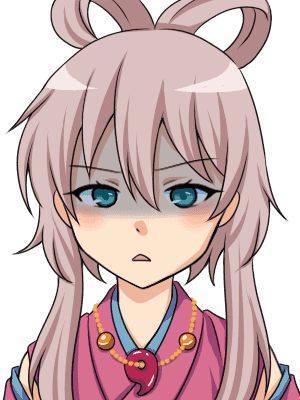 Izanami
There is nothing to do except what you say about complementing girl's part with boy's part.
She asked him just in case.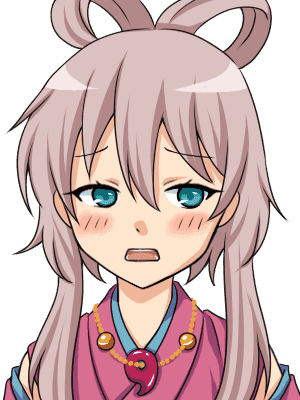 Izanami
Don't you really know it? Didn't you hear about the details of sex from Kamumusubi?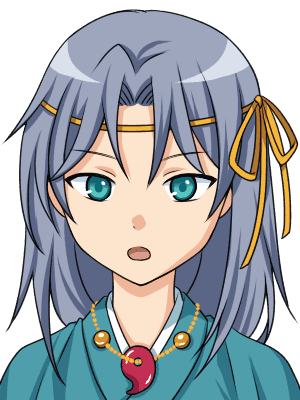 Izanagi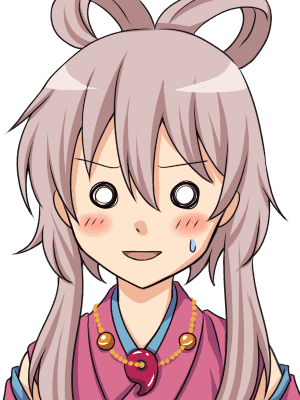 Izanami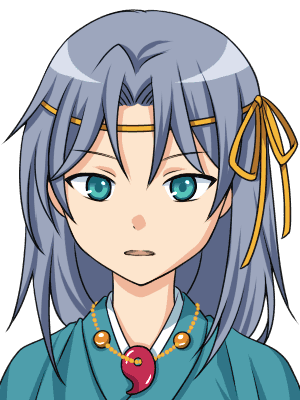 Izanagi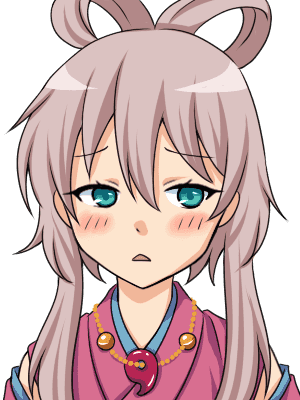 Izanami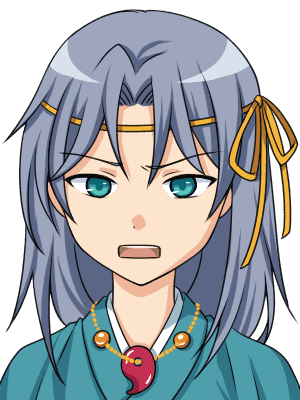 Izanagi
What is making out? Please tell me now.
Izanagi looked annoyed. He didn't seem to know the fact.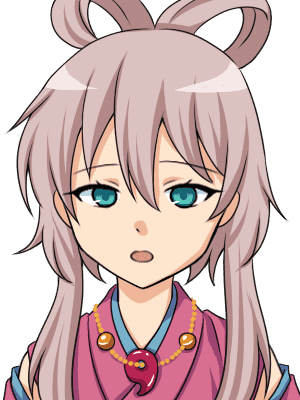 Izanami
OK, so I'll let you know.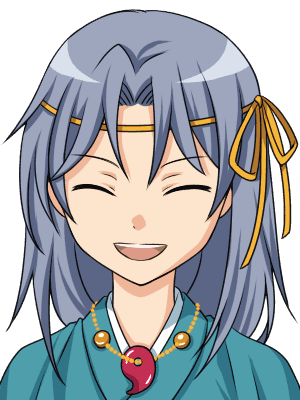 Izanagi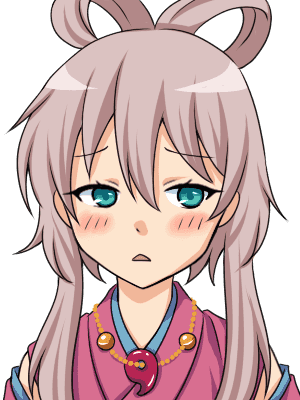 Izanami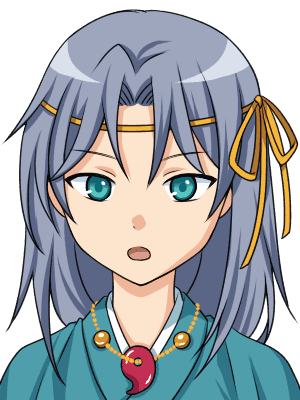 Izanagi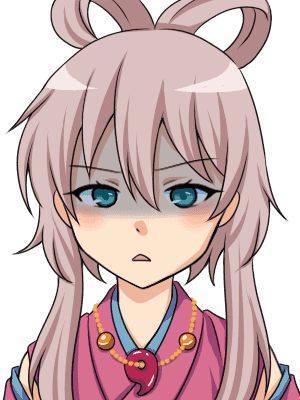 Izanami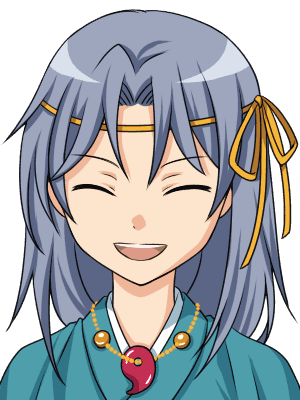 Izanagi
Marriage? That sounds fun! It's like adults!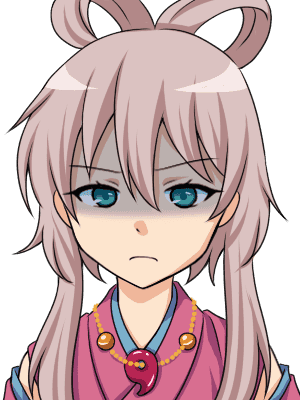 Izanami
Sex is more adult thing, I presume.
Izanami thought so, but didn't mention anything.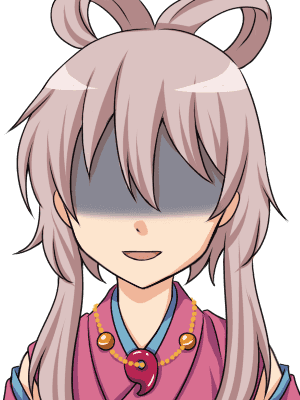 Izanami
If we can get married, the situation will be mine to control.
She prepared for the wedding ceremony in haste.

Soon after that, the first Japanese wedding ceremony was held.
Izanami wearing a gorgeous garment looked very happy. Izanagi admired her beauty but felt so nervous.
They were standing back to back in front of the sacred column. Izanagi went around the column clockwise, and Izanami did so counterclockwise. When they came up against each other Izanami said,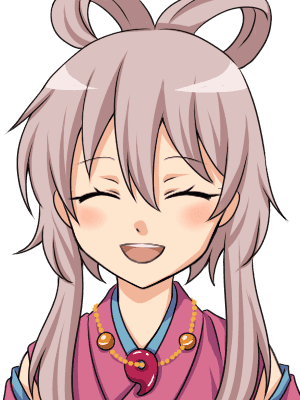 Izanami
Wow! What a cool guy you are!
Izanagi replied awkwardly.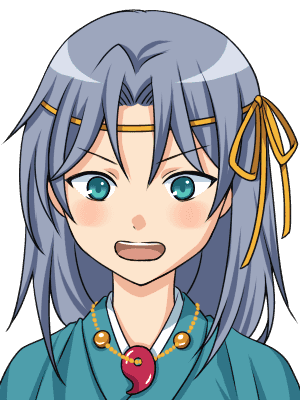 Izanagi
W...wh...what a lovely lady you are!
The ceremony was completed with just those few words.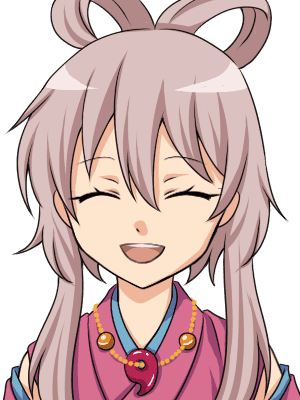 Izanami
Izanami looked very satisfied. On the other hand, Izanagi was baffled by this too simple wedding.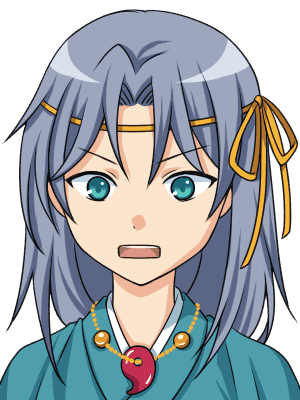 Izanagi
What? Is that all? I wonder if I had better off saying something first, hadn't I?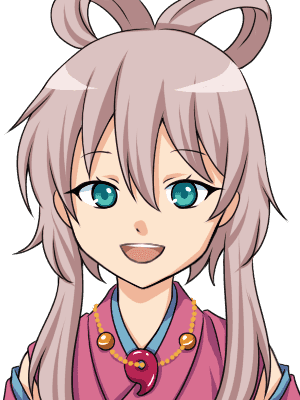 Izanami
No worry. Now let's go to bed, shall we?
Izanami led him to their bedroom.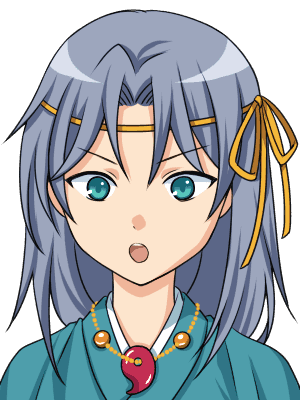 Izanagi
Wai...wait a minute. What are you thinking about?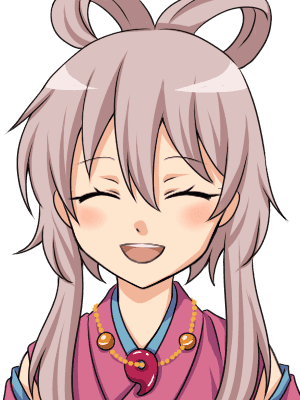 Izanami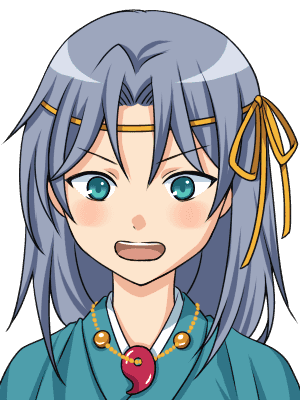 Izanagi
It's not obvious for me. And what are you doing? Ju...just hold on please...??
And then they enjoyed their first sex.

Soon after that, Izanami was pregnant and delivered a baby island.
Since the first island looked like a leech, she called it Baby-Leech. It wasn't a decent island. They gave up and flushed it with a small boat. The next island was disabled too. It was too fuzzy.
Izanami got depressed because she couldn't deliver healthy islands. She was silent at the corner of the room and created a gloomy atmosphere.
Izanagi suddenly said,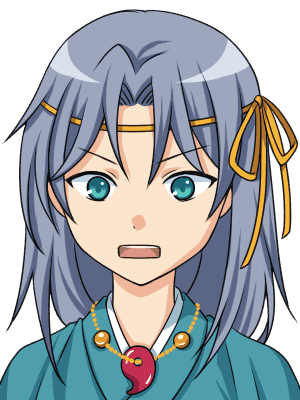 Izanagi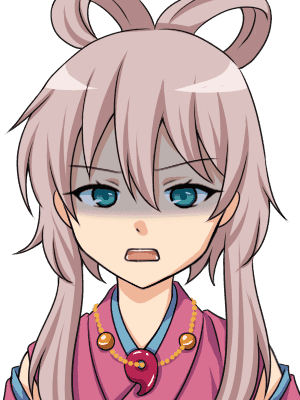 Izanami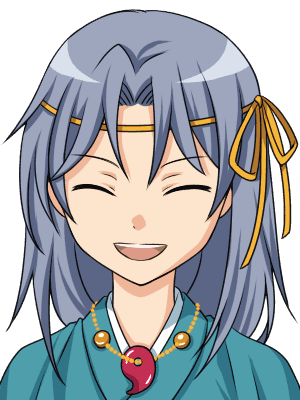 Izanagi
How about going back to the Celestial Plain?
Izanagi decided to go back home and ask Minakanushi what they should do in order to encourage Izanami.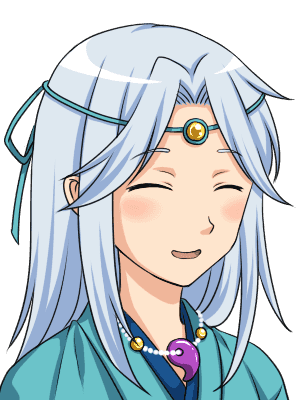 Minakanushi
Nice to see you again! How was your work?
MInakanushi welcomed them warmly. When he learned their problem, he picked up a deer's bone and torched it with a branch of cherry tree. It was the ancient fortune-telling called, Futomani. You can tell the future through the cracks of the bones. The smoke and aroma of cherry tree filled the room. Minakanushi asked them while checking the cracks,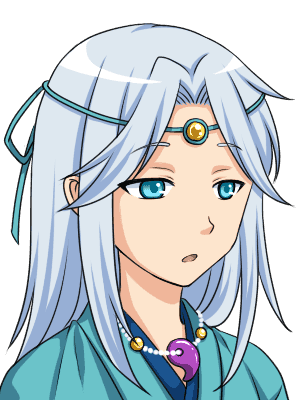 Minakanushi
Hmm...Izanami said first at the ceremony, didn't she?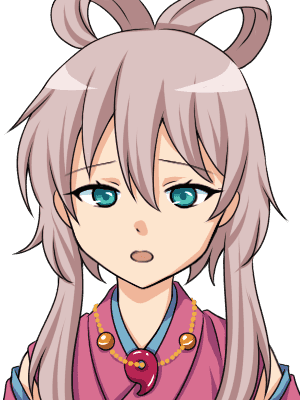 Izanami
As soon as she replied, lady Kamumusubi interrupted.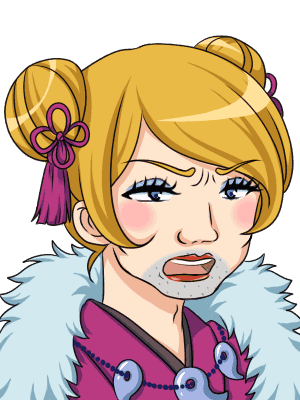 Kamumusubi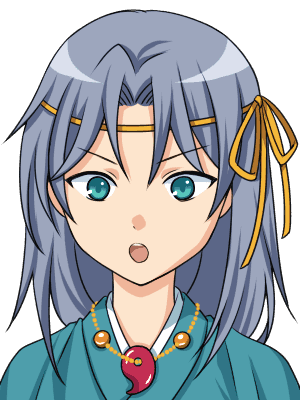 Izanagi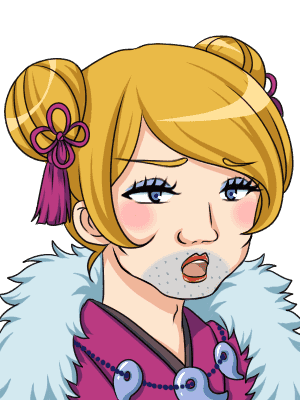 Kamumusubi
A man had to propose marriage!!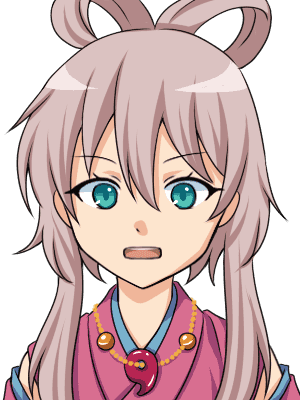 Izanami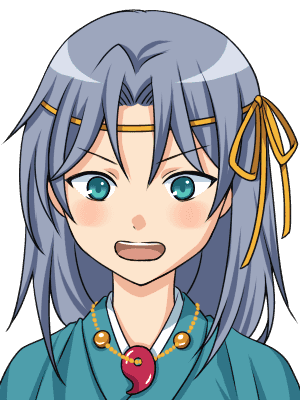 Izanagi
Now that they found out the reason why they couldn't have healthy babies, they thanked and went back to Onogoro Island. Minakanushi looked a little bit sad because he was interrupted by Kamumusubi.
(For your information, Minakanushi never appears again in the sequels.)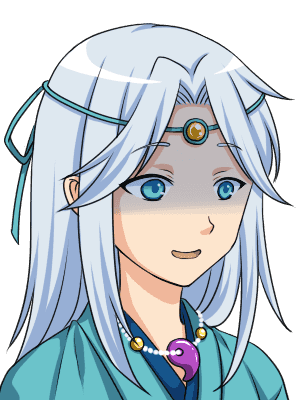 Minakanushi

As soon as they arrived home, they did the ritual again. At this time Izanagi said first,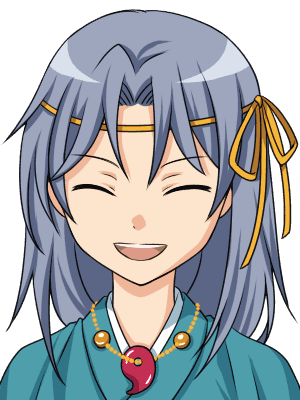 Izanagi
Wao! What a beautiful lady you are!
Izanami replied.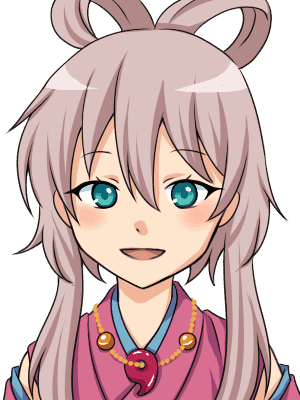 Izanami
Wao! What a gorgeous man you are!
Then they slept together and succeeded in having many big islands one after another.
They called the first big island Awaji, i.e. fuzzy road, so as not to forget the small disabled island they had before.
Next great island was Shikoku, i.e. four countries. This baby had one body and four heads. So they named each head, Ehime, Ihiyori, Ohgetsu, and Takeyori.
Next were Oki and Kyusyu. Kyusyu also had four heads and each name was Shirahi, Toyohi, Himukai, and Takehi. Other than that, she delivered Iki, Tsushima, Sado, and Honsyu as well.
Izanami loved all of those islands and called them Ohyashima. She was glad to see that a country was about to made, but Izanagi wasn't.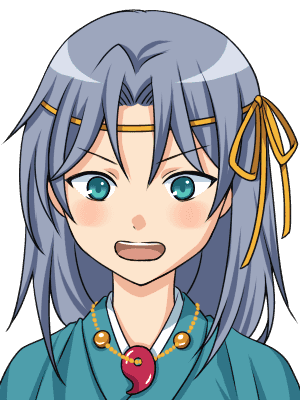 Izanagi
No! It's small yet. It's toooooo small for people to live in!
Since he insisted strongly, they slept again and had some new islands; Kibi, Syodo, Oshima, Hime, Shika, and Ryogo.
Thus, primitive Japanese islands were made on the chaotic sea.
You can purchase "THE JAPANESE MYTHOLOGY KOJIKI" from U-NEXT.
---
Book recommended
Japan's oldest surviving narrative, the eighth-century Kojiki, chronicles the mythical origins of its islands and their ruling dynasty through a diverse array of genealogies, tales, and songs that have helped to shape the modern nation's views of its ancient past.
An earlier translation by Basil Hall Chamberlain published in 1882 is now out of print. This translation relates the translated text to modern scholarship and includes the most recent commentaries. Originally published in 1969.
The first English translation and examination of secret Japanese writings dating from the paleolithic to classical eras.Examines four suppressed and secret texts to discover the deeper truths beneath Japanese mythology.