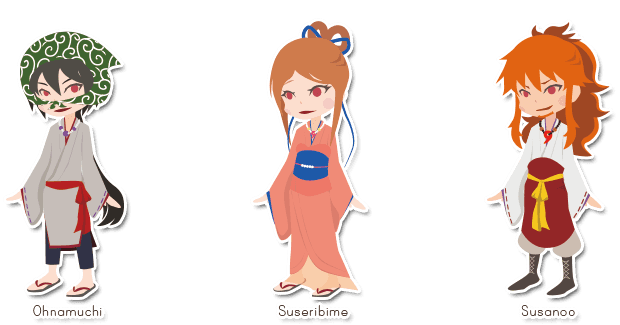 Ohkuninushi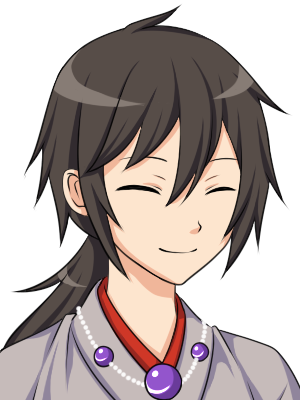 Ohnamuchi
I've got to go now. Thank you for everything.
Ohnamuchi went out the room quietly so that Susanoh didn't wake up. He put a gigantic rock in front of the door. It seemed like it needed about five hundred men to be carried.
He went straight to Susanoh's room and took his sword, his bow, and his Japanese harp. After that he sneaked into Sureri's room like a thief.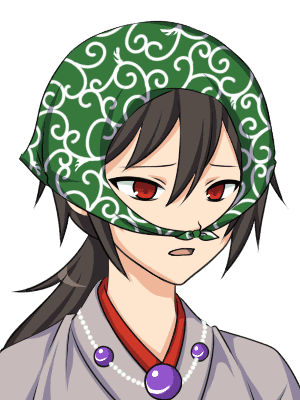 Ohnamuchi
He had already changed his clothes for the departure. When Suseri realised it, she felt a little sad.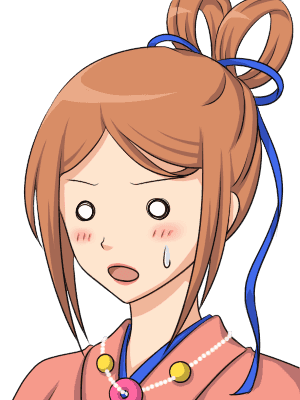 Suseri
Ohnamuchi...What's going on? What are you doing?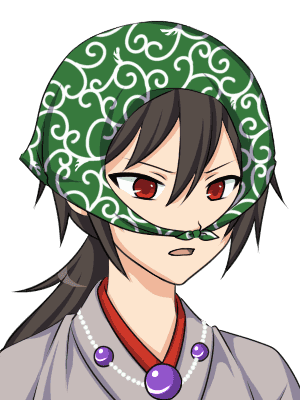 Ohnamuchi
Look. I can become the king of this country if I have this sword and this bow. And I'll get some advices from the Celestial Plain through this harp.
I want to rule this country. I don't want to leave it to my fucking brothers.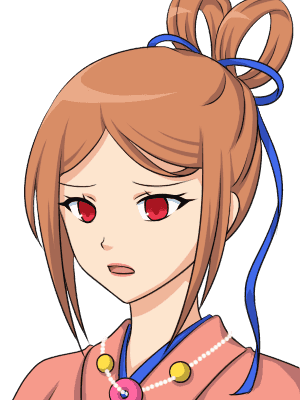 Suseri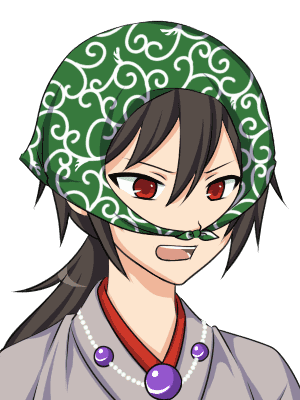 Ohnamuchi
Yes. I'll go back to Izumo with you. Will you marry me?
She was stunned. Onhamuchi couldn't find whether she was glad or sad when she heard his words.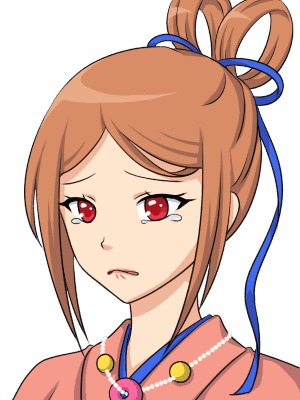 Suseri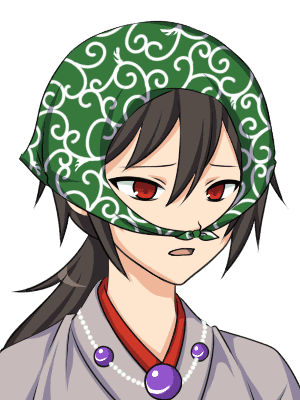 Ohnamuchi
Your Dad loves you too much. It's as plain as day! He'll never let you go!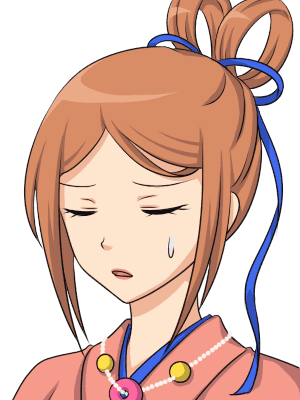 Suseri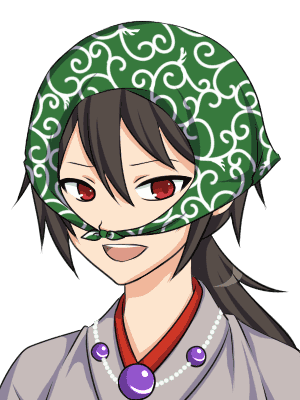 Ohnamuchi
I love you more than he does. I'm kidnapping you, honey. You might not be able to run fast, so I'll carry you on my back. Come on, before your Dad realises all of this.
He bended in front of her.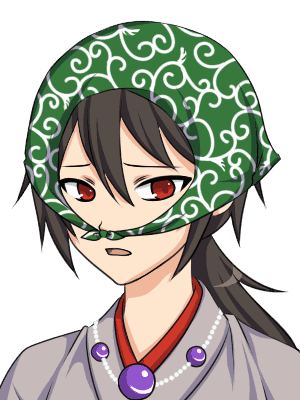 Ohnamuchi
Please... Please come with me.
She seemed like she was hesitating. He felt as if it was a long, long period.
In the end, he could see her reaching out her hand onto his shoulder.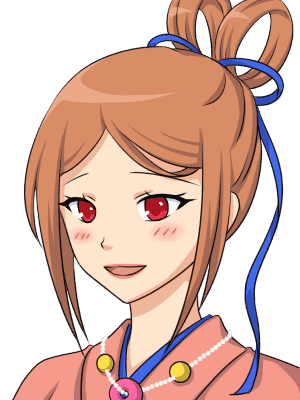 Suseri
Ohnamuchi, thank you. I'm very pleased.
She rode on his back.
He thought that she was heavier than he had expected, but didn't mention it. Meanwhile, he became lighter spiritually.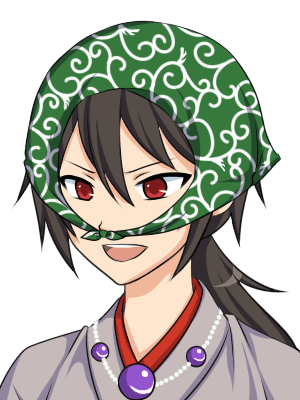 Ohnamuchi
He dashed to the slope of Hades.

While he was running, something dropped on his shoulders. They were Suseri's tears. He felt a little guilty because he forced her to make a big decision of leaving home and going with him in just a moment.
When she raised her head in order to look back at her house one more time, the harp bumped with a tree and made a loud sound.
"Ahhhhhhhhhhhhh!!"
They heard someone screaming far away.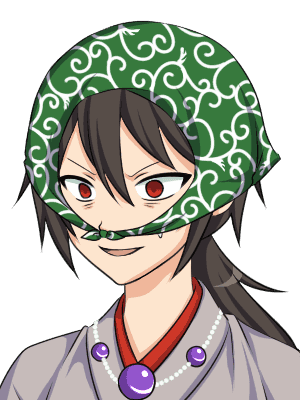 Ohnamuchi
Oh my god!! The sound seemed to wake Mr.Susanoh up!! His scream is like a beast!! He must get furious!!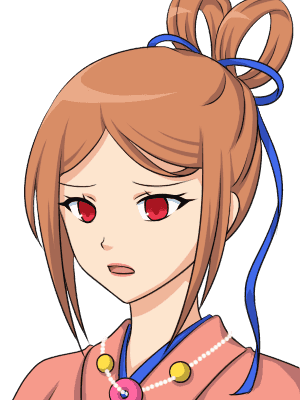 Suseri
Sorry, Ohnamuchi. I touched the harp. I didn't realise the tree was there.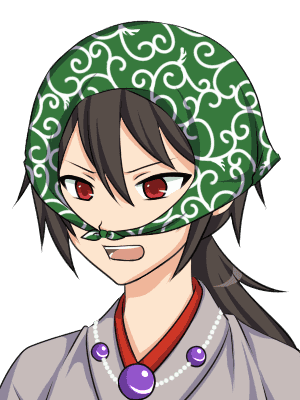 Ohnamuchi
"Gaaaaaaaaaaaaaaaaaaaaaaaaaaahh!!"
The next scream was quite strange.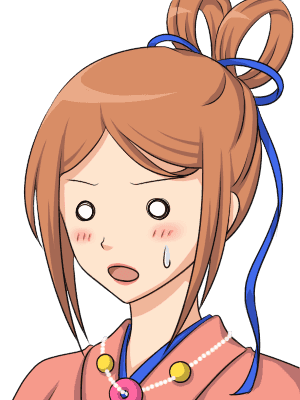 Suseri
What? What happened to Dad?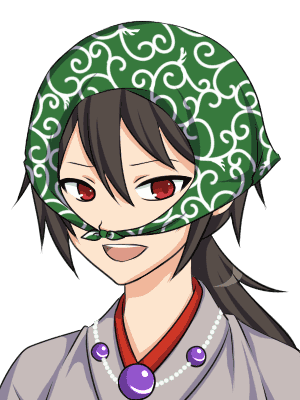 Ohnamuchi
I tied Mr.Susanoh's hair to the column tightly. So he can't move for a while. Let's hurry!
However they heard Susanoh's voice soon.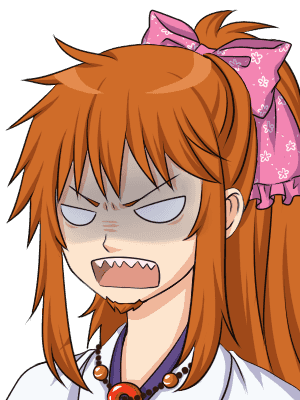 Susanoh
Waaaaaaaaaaaaaaaaaaaaaaaaaaait!! Fucking sissy maaaaaaaaaaaaaaaan!!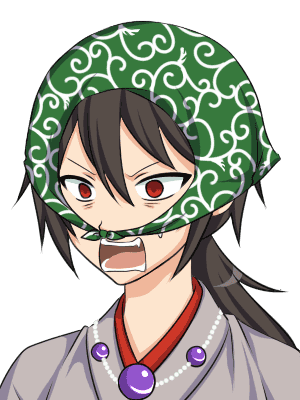 Ohnamuchi
Wow!! How quickly was that!! I also put a gigantic rock in front of the door...didn't it work for him at all?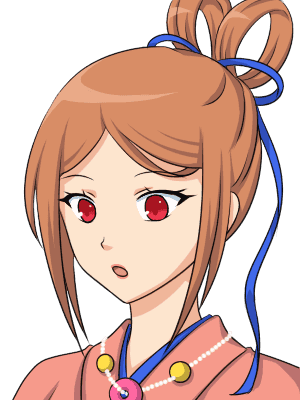 Suseri
Oh...On my Dad's head, there is...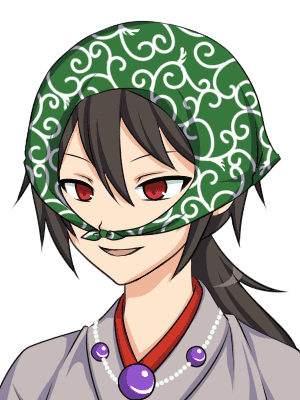 Ohnamuchi
Yeah, can you see that? I put a ribbon as a token of my appreciation. It's cute, isn't it?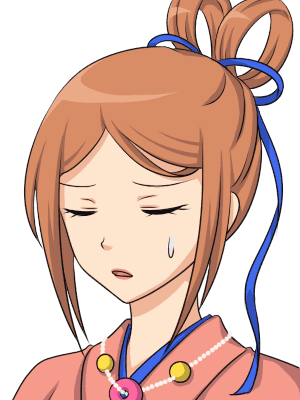 Suseri
Err...no...There is a column. He seemed to have pulled out the whole column...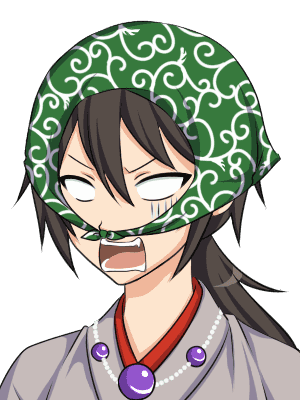 Ohnamuchi
Seriously!? That's impossible!
They managed to arrive at the bottom of the slope. He kept on running up the slope as fast as he could.
When Susanoh reached the top of the slope, he found Ohnamuchi and Suseri. But they've already gone too far to catch them up. Susanoh screamed.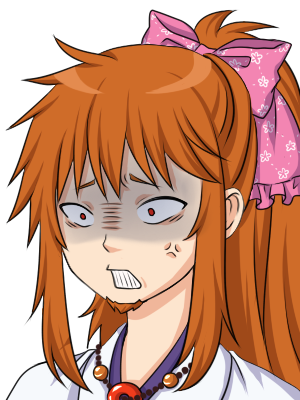 Susanoh
Gaaaaaaaaaaaaaaaaahh!! Damn it!!
Though they were quite far away, Susanoh's voice was loud enough to frighten Ohnamuchi and Suseri.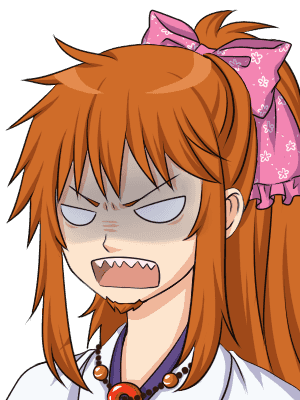 Susanoh
Oi!! Ohnamuchi!! Shit!! Fuck!! I've already given up!! I've given up on catching you, so stop!! Stop and listen to me!!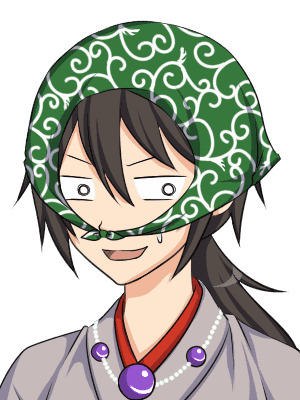 Ohnamuchi
What? But...it is so frightening to face you even if you said so....!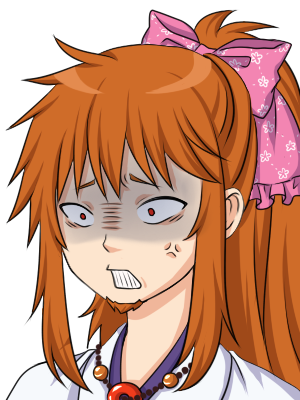 Susanoh
Stop talking and listen!!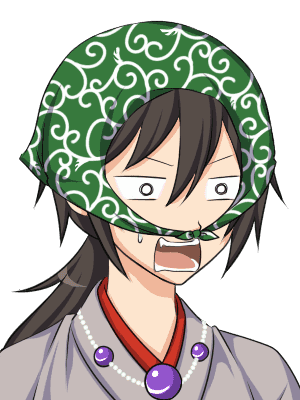 Ohnamuchi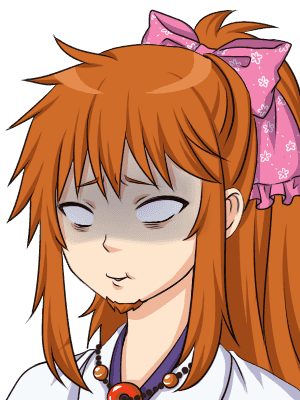 Susanoh
.........Err....You know....I.......I'll allow you to marry Suseri.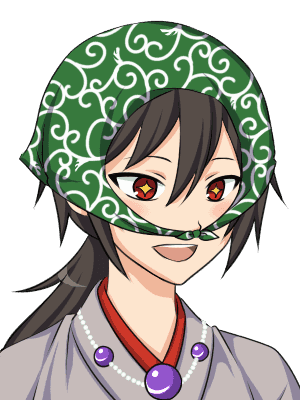 Ohnamuchi
Re...really?? Thank you!! Dad!!!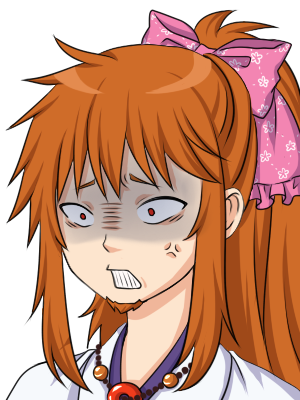 Susanoh
Keep on listening!! If you really marry her, you must make your half-brothers leave Izumo and start ruling the country. The sword and the bow will help you. They are my presents for your marriage. Go ahead!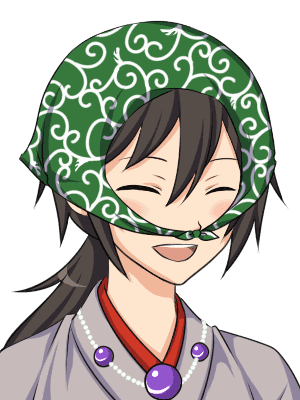 Ohnamuchi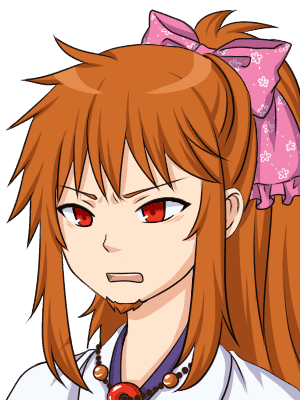 Susanoh
And....you should change your name. Ohnamuchi sounds a bit sissy. I'll give you a new name. It's Ohkuninushi! From now on you are Ohkuninushi!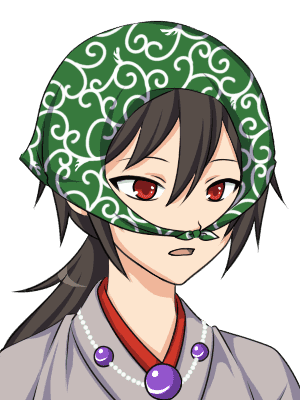 Ohnamuchi
Ohkuninushi......Thank you for giving me such a great name.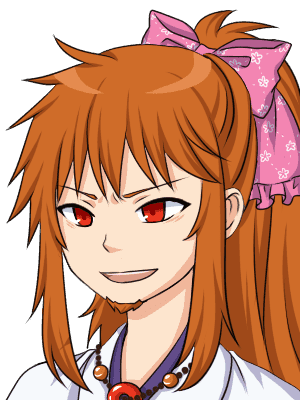 Susanoh
Mt.Uga is good for your new house. Make sure that Suseri lives a happy life, you bastard!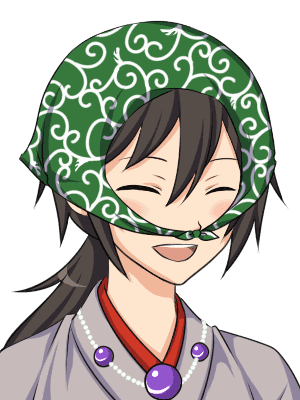 Ohnamuchi
I promise! Thank you for everything!
Ohnamuchi who now became Ohkuninushi bowed down and rushed to Izumo.
Soon after they arrived at Izumo, Ohkuninushi could chase off his brothers easily. Before he himself had realised it, he became quite strong through the challenges given by Susanoh.
They made a big house at the foot of Mt.Uga, and started enjoying their honeymoon period.
Then they lived happily ever after...
You might expect such words, but there is one more episode.

Surprisingly enough, Ohkuninushi visited Inaba to see Princess Yakami as soon as their new house was built.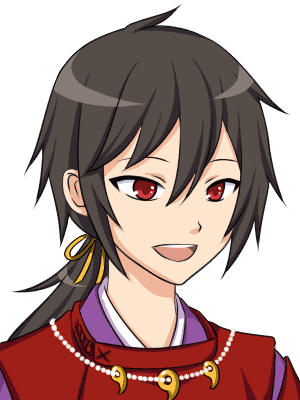 Ohkuninushi
Hello. I'm Ohkuninushi from Izumo. Is Princess Yakami here?
Then Yakami appeared. Her beauty was out of the world as said by the legend.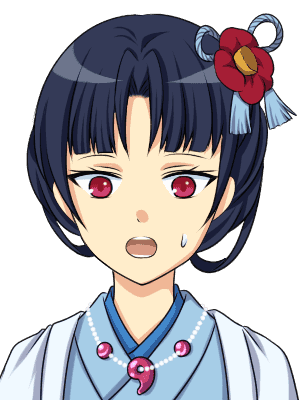 Yakami
Ohkuninushi...? You must be Ohnamuchi. Did you really come to see me?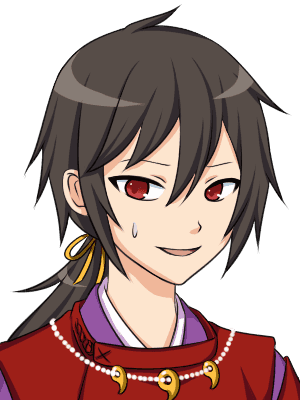 Ohkuninushi
Yes. I wanted to see you and...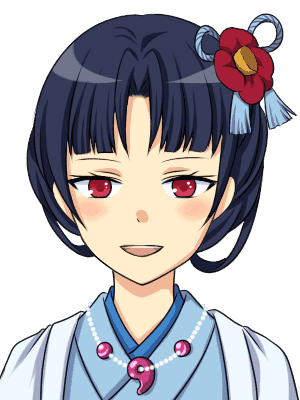 Yakami
I'm so impressed. I heard you had died...and you married another lady in Uga. To be honest, I couldn't stand still, but I didn't expect you to come here.
Ohkuninushi was so glad to see her smiling. What else could be better than the smile of a beautiful lady?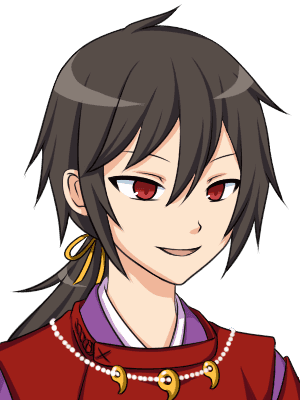 Ohkuninushi
Well...Actually I came here to marry you. We were engaged, weren't we?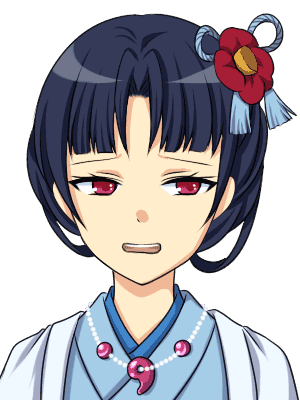 Yakami
Eh? Haven't you already got married? Is it OK if I come to Uga?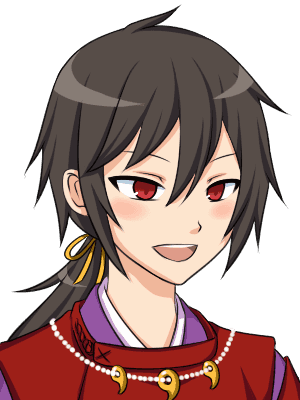 Ohkuninushi
Why not? Fortunately, this country is polygynous so far.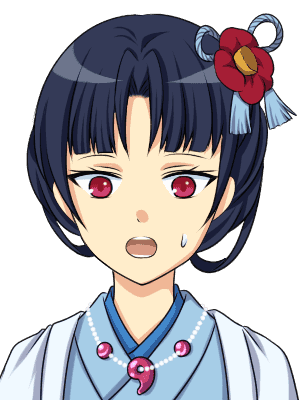 Yakami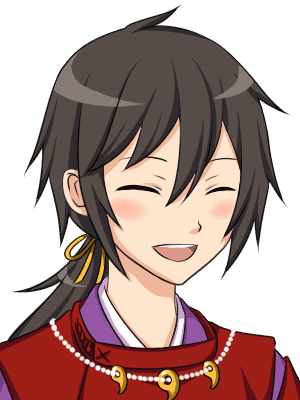 Ohkuninushi
You were my first crush...even though we haven't met before.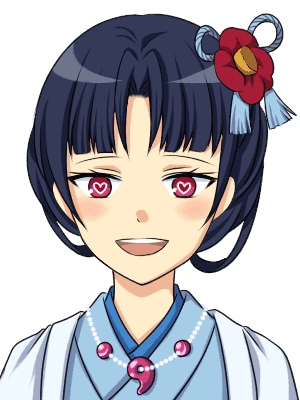 Yakami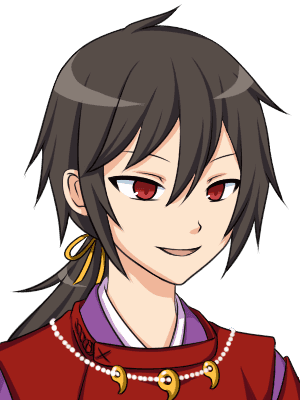 Ohkuninushi
He pulled her arm and started kissing her. It was almost the same as what he had done at the first sight of Suseri.
A boy who was bullied by mean brothers became strong after facing his death and some challenges, and started beating the enemies.... It sounded like a juvenile success story.
However he started being famous not as a juvenile hero, but as a shallow woman chaser.
You can purchase "THE JAPANESE MYTHOLOGY KOJIKI" from U-NEXT.
---
Book recommended
Japan's oldest surviving narrative, the eighth-century Kojiki, chronicles the mythical origins of its islands and their ruling dynasty through a diverse array of genealogies, tales, and songs that have helped to shape the modern nation's views of its ancient past.
An earlier translation by Basil Hall Chamberlain published in 1882 is now out of print. This translation relates the translated text to modern scholarship and includes the most recent commentaries. Originally published in 1969.
The first English translation and examination of secret Japanese writings dating from the paleolithic to classical eras.Examines four suppressed and secret texts to discover the deeper truths beneath Japanese mythology.