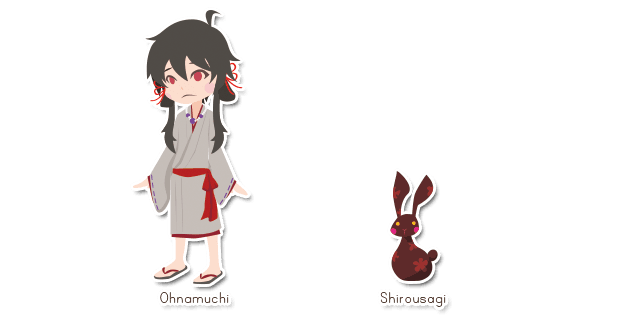 White Rabbit
A few hundred years after the story of Susanoh, there was a boy whose name was Ohnamuchi. He was a great-great-great-grand son of Susanoh and Kushinada.
He had a lot of half-brothers who are called Yaso gods. Since Ohnamuchi was the youngest and smallest among them, he was often teased by his brothers.
One day, Yaso gods got excited when they were talking about a beautiful princess in Inaba. She was Yakami. People said that her beauty was out of the world but she was quite fussy about guys and she hadn't got married yet. One of the Yaso gods proposed to go to her place and ask her to marry one of them.
They thought Yakami might like at least one of them. Other gods also agreed to the plan with saying, "Like!" "Like!" Then they left for Inaba.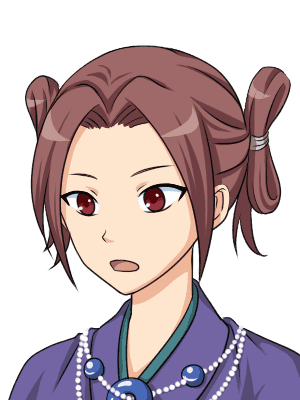 Yaso gods
We have better leave Ohnamuchi here, don't we?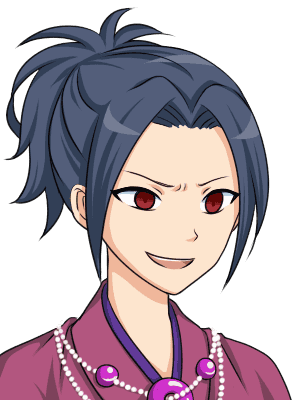 Yaso gods
No, you know, we need a porter.
Thus Ohnamuchi had to accompany his brothers.
Ohnamuchi was quite nervous because he had to carry luggage twice as big as himself.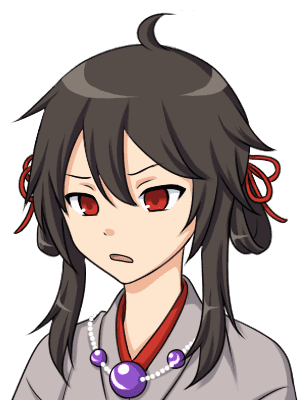 Ohnamuchi
Mmm...I'm so young and haven't considered marriage...What's in it for me?
As he said so, his brothers had already went far ahead. They've laid their own bags for him to carry and moved on smoothly.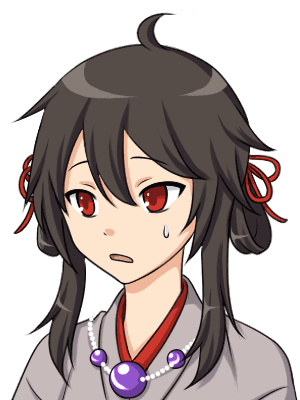 Ohnamuchi
Sigh...They will be upset if I don't do it....I must stand.
He shouldered all of the luggage and followed them.

Meanwhile, Yaso gods arrived at Kita cape. They heard someone sobbing. It was a rabbit skinned and covered with its blood.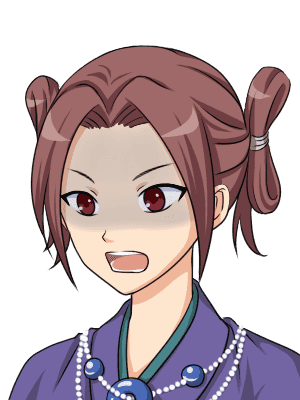 Yaso gods
Oops! What's this!? Is it a rabbit? Wao! Disgusting!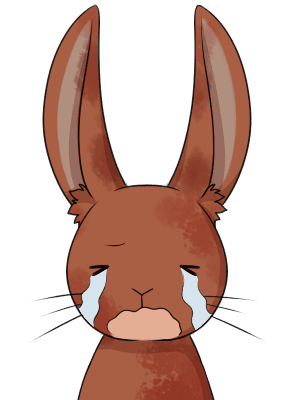 White rabbit
The rabbit was sobbing and shrinking.
Yaso gods started to gather around the rabbit as if they found a new toy.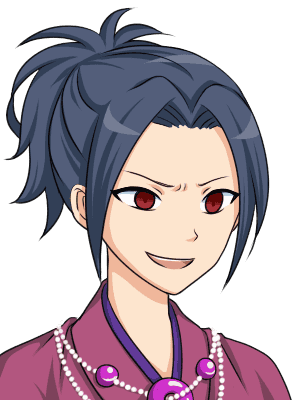 Yaso gods
That's a pity! I'll give you an advice.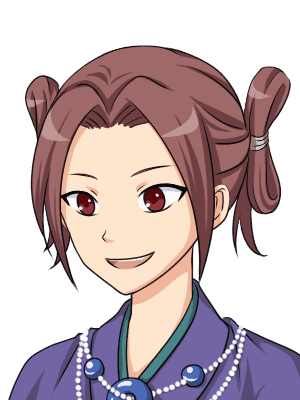 Yaso gods
Yes, we'll tell you how to cure the injury. You can go into the sea and wash your body thoroughly!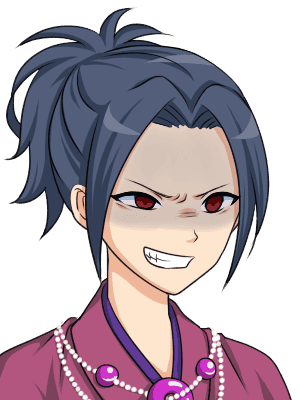 Yaso gods
And then go up to the hill and dry your body! Bob's your uncle!
They gave him those advices with sniggering.
If the rabbit was a rational being, he could easily realise what they said was all wrong. However it was quite insane at that time because of the pain. It ended up trusting their words.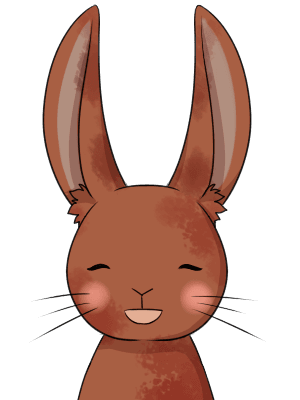 White rabbit
Really? Thank you for your kindness!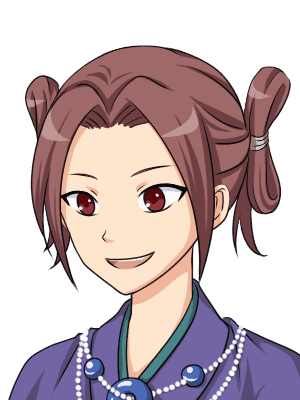 Yaso gods
Don't mention it. We've got to go. Take care!
After the rabbit saw them off, he went into the sea in a hurry. It was incredibly painful, but he believed their advice and kept on washing himself.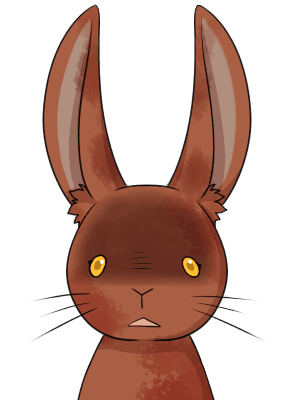 White rabbit
It'll work out when I dry myself on the hill.
Then he went up the hill and dried himself. The pain became worse and worse.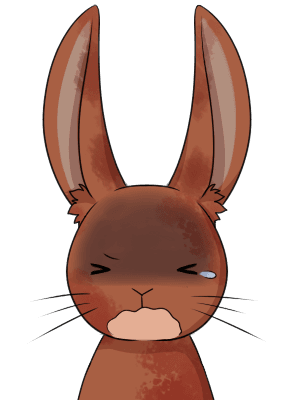 White rabbit
Noooooooooooooooooo!!! It huuuuuuuuuuuuuuuuuuuuuurts!!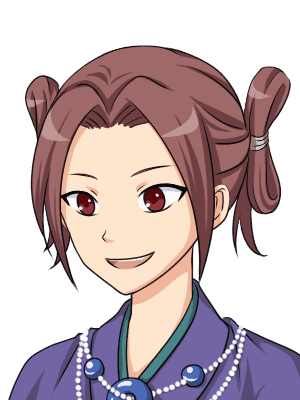 Yaso gods
Hahahaha!! He did it! What a silly rabbit!
It heard Yaso gods laugh.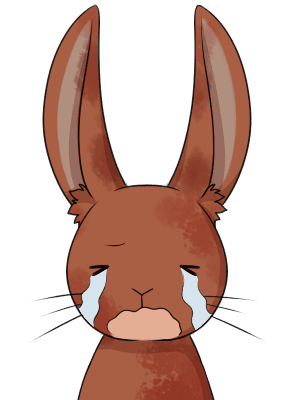 White rabbit
Oh my god! They cheated me...They cheated! It hurts. It hurts. It hurts...
It was obvious because it was salt-water.
When the rabbit yelled, Ohnamuchi was passing.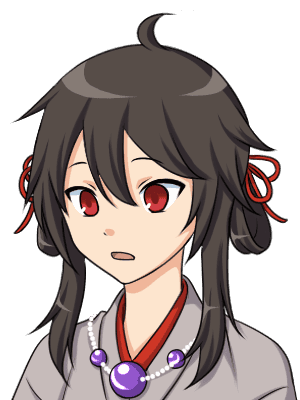 Ohnamuchi
Ow! It's surprising. What'this....? A rabbit....?
The rabbit was surprised as well. But he thought this boy looked more gentle than Yaso gods.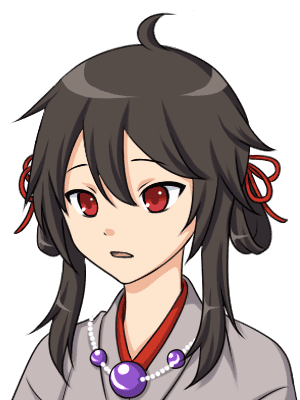 Ohnamuchi
Are you OK? Why are you crying?
His voice was also gentle. The rabbit started trusting him. It told him his story.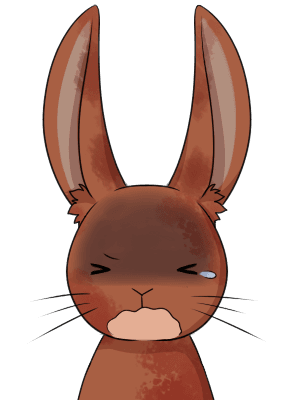 White rabbit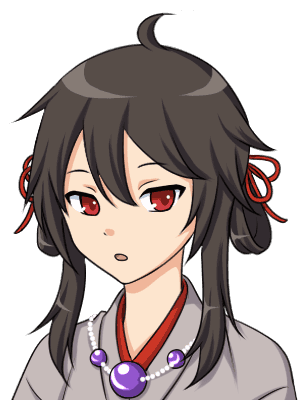 Ohnamuchi
Oh! I lost the sight of my brothers again.
Although Ohnamuchi thought he should run and catch up with his brothers, he kindly listened to the rabbit's story.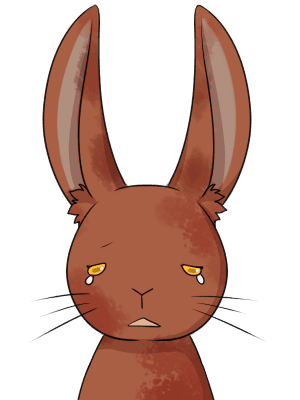 White rabbit
I lived on Oki island over there. I was keen on going to bigger island...and cheated sharks. I proposed to the sharks, 'Let's count the number of rabbits on this island and sharks in the sea! I want to know which of them there are more.' 'Please come into line and I'll count you.' Then I jumped on the sharks and arrived at this beach.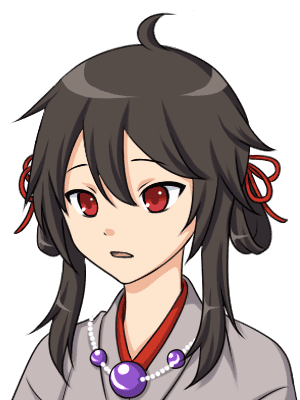 Ohnamuchi
I see. But why did you end up being attacked by the sharks?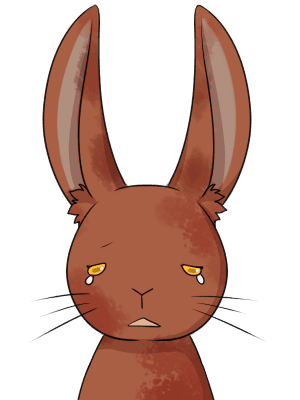 White rabbit
To be honest I enjoyed it too much. When I jumped on the last shark, I slipped out, 'Hey! Don't you realise that? I just cheated you! I just wanted to go another island and used you as a bridge!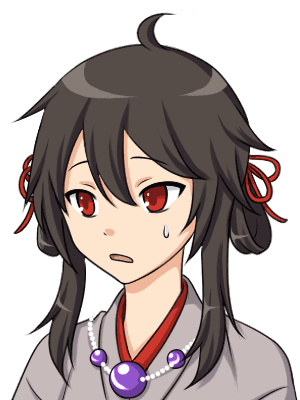 Ohnamuchi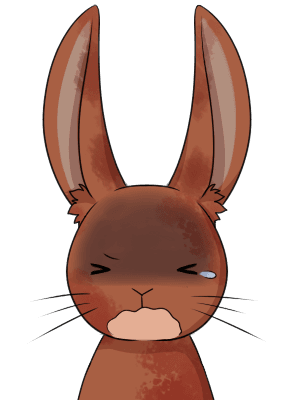 White rabbit
The last shark got outrageous and skinned me.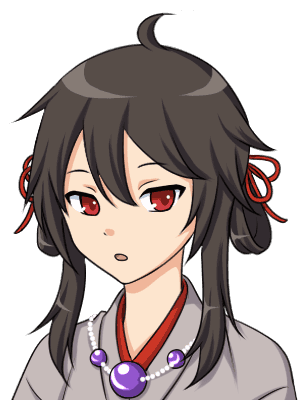 Ohnamuchi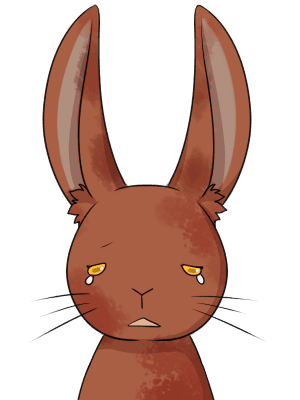 White rabbit
After that I came across Yaso gods.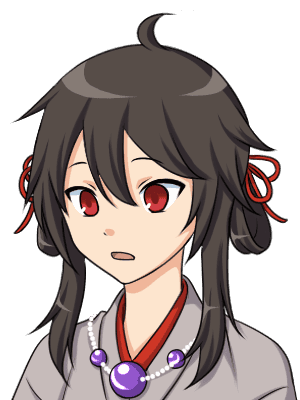 Ohnamuchi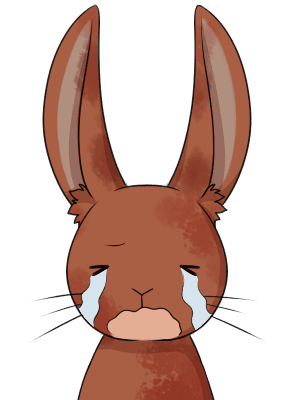 White rabbit
They told me to wash my body with salt-water and dry it...but it aggravated the pain.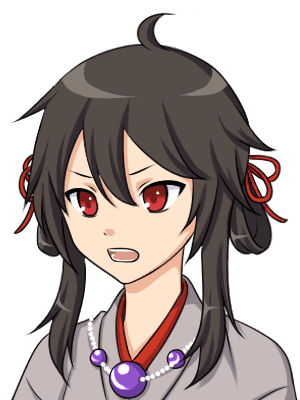 Ohnamuchi
What!? Salt-water!? It's easy to imagine the consequence, isn't it?
Suddenly Ohnamuchi felt guilty, as he found his brothers were involved.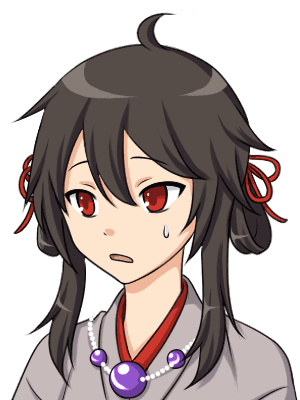 Ohnamuchi
Why the hell did you trust Yaso gods?
Ohnamuchi looked around.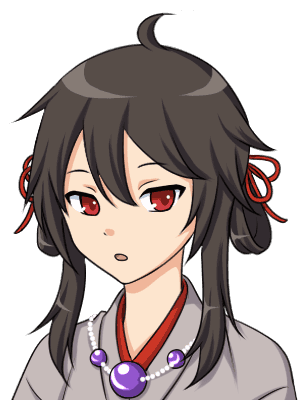 Ohnamuchi
There is a river over there. You can wash off the salt first.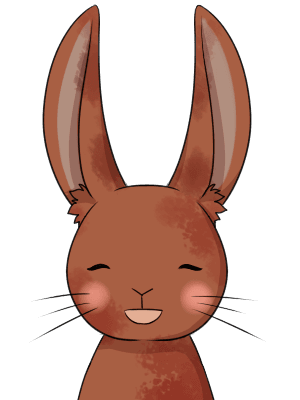 White rabbit
The rabbit dashed to the river.
Ohnamuchi picked some pollen of cat's-tail and followed him.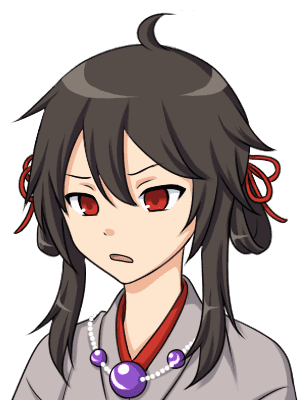 Ohnamuchi
Hum..what is the point of teasing such a small rabbit...?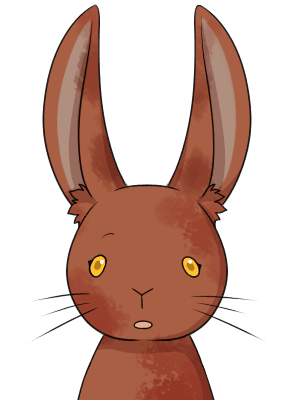 White rabbit
What is this mysterious powder?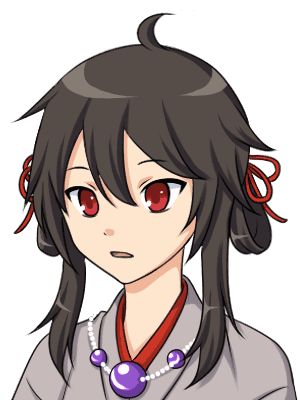 Ohnamuchi
It's pollen of cat's-tail. It can stop you bleed. Come here, I'll put it on your body.
He got rid of the salt from the rabbit's body carefully and coated it with the pollen.
The rabbit was covered with the pollen and became white. Ohnamuchi chuckled.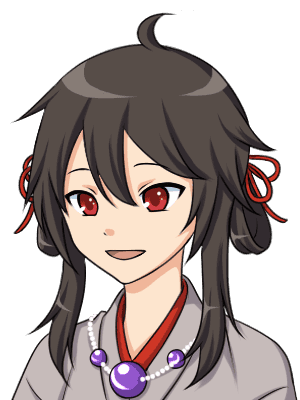 Ohnamuchi
You are a white rabbit again!
The rabbit thanked him again and again.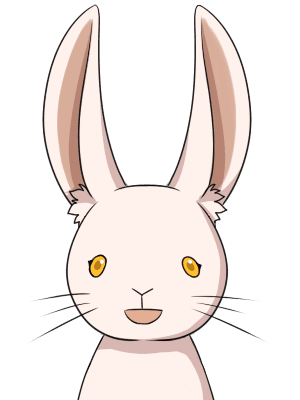 White rabbit
I really appreciate you. I'll never forget your kindness.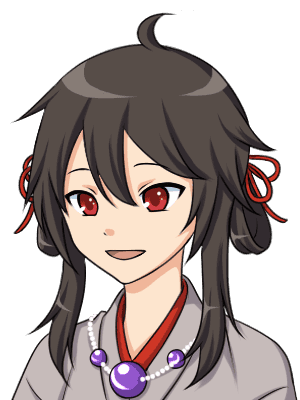 Ohnamuchi
You don't have to. My brothers caused the trouble.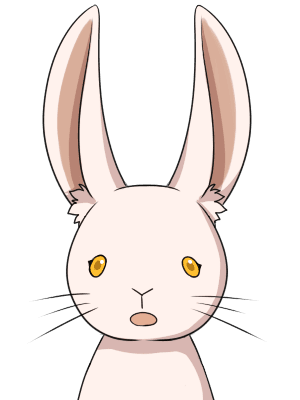 White rabbit
Well...I'll give you an oracle as a token of my appreciation.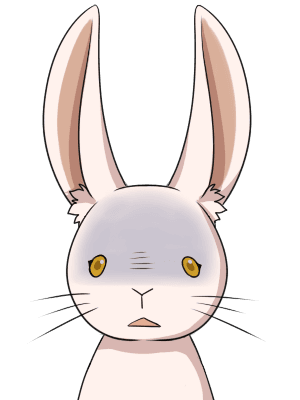 White rabbit
All Yaso gods won't be able to marry Yakami. She will choose you.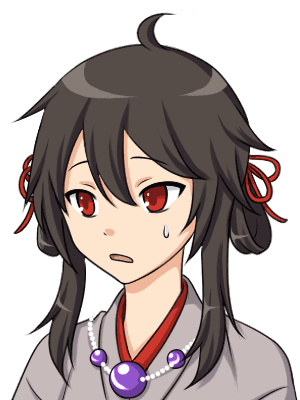 Ohnamuchi
Eh? Me? Her type must be strange, if she really chooses a kid like me.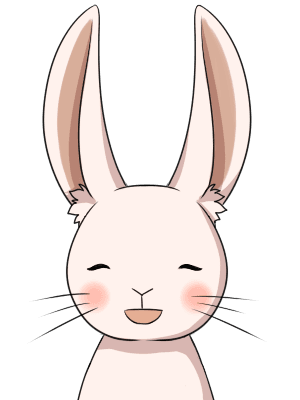 White rabbit
Trust me! I'm a good fortune-teller.
The rabbit looked up at Ohnamuchi confidently.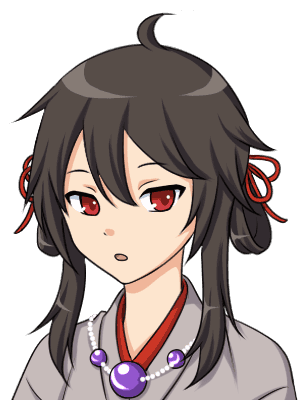 Ohnamuchi
Why didn't he use this miracle power when he cheated the shark...?
Ohnamuchi thought so but didn't mention it.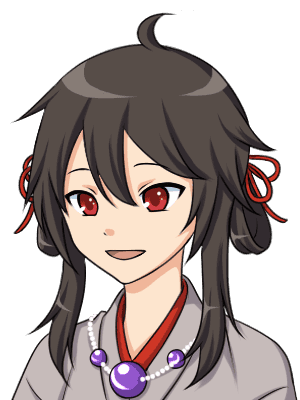 Ohnamuchi
OK, I'll remember. Take care!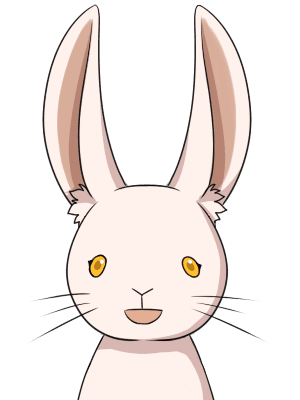 White rabbit
The rabbit ran into the forest cheerfully.
He is now enshrined at Hakuto Shrine which means white rabbit shrine.
You can purchase "THE JAPANESE MYTHOLOGY KOJIKI" from U-NEXT.
---
Book recommended
Japan's oldest surviving narrative, the eighth-century Kojiki, chronicles the mythical origins of its islands and their ruling dynasty through a diverse array of genealogies, tales, and songs that have helped to shape the modern nation's views of its ancient past.
An earlier translation by Basil Hall Chamberlain published in 1882 is now out of print. This translation relates the translated text to modern scholarship and includes the most recent commentaries. Originally published in 1969.
The first English translation and examination of secret Japanese writings dating from the paleolithic to classical eras.Examines four suppressed and secret texts to discover the deeper truths beneath Japanese mythology.