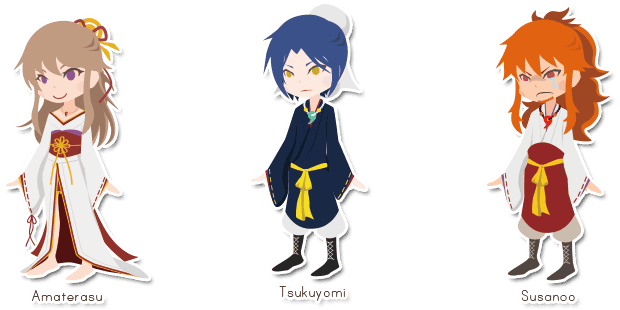 The Great Three Gods
Izanagi arrived in Middle Earth before the dawn. The breeze was comfortable.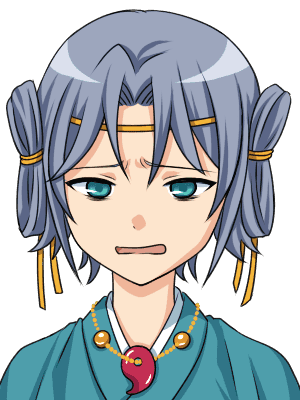 Izanagi
Ah...why the hell did I go to such an evil world?
He was shuddering again recalling the scenery.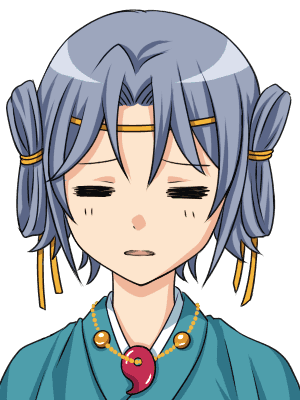 Izanagi
Mmm...I feel dizzy and I smell bad. I've better to do the ablution.
It was the ritual to cleanse one's body with sacred water.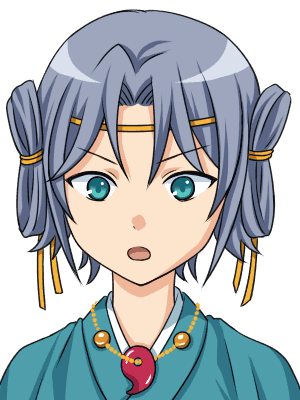 Izanagi
I think there is a beautiful river in Hyuga. It must be good for the ablution!

Izanagi flew to Hyuga and reached the beautiful moonlit bank.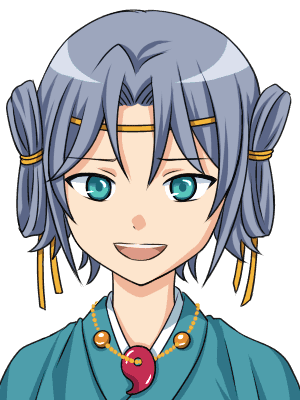 Izanagi
He let his hair loose and took off the clothes. Funnily enough, each piece of his clothing became a new god.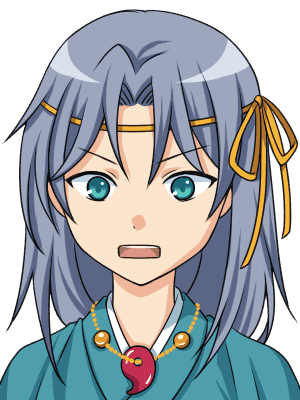 Izanagi
Oh! Another twelve gods were born...
Izanagi pushed through his new kids and looked onto the surface of the river.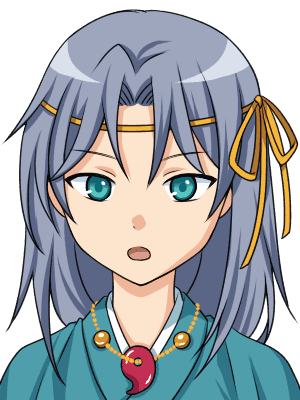 Izanagi
The flow is fast upstream, but it isn't fast enough to get rid of the pollutions downstream.
He dived into the middle of the river and washed his body. New gods were born again with his each move.
An evil god called Magatsu was born from the pollution too. But a good god who had a power to balance it out was born at the same time, so Izanagi didn't care.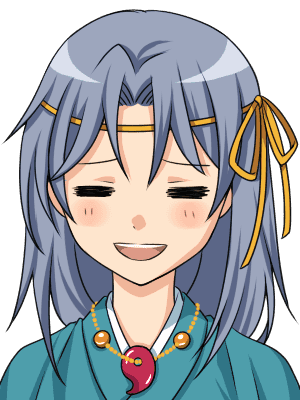 Izanagi
He kept on washing his body.
He did the ablution at the bottom of the river, in the middle of the river and on the surface of the river. Another eleven gods were born including the famous god who is now enshrined at Sumiyoshi shirine in Fukuoka.
The sky began to dawn while all these gods were floating at the bank.

The atmosphere was solemn.
When Izanagi washed his left eye at the end of the ritual, Amaterasu was born.
As he washed his right eye, Tukuyomi was born.
As he washed his nose, Susanoh was born.
They were the Three Great Gods.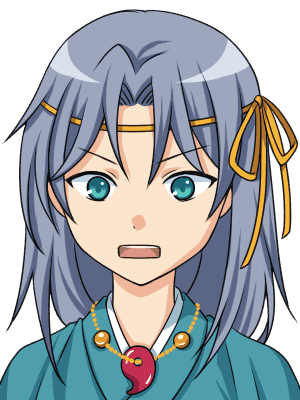 Izanagi
Blimey! We'd already had many many kids, but they seem greatest of all gods.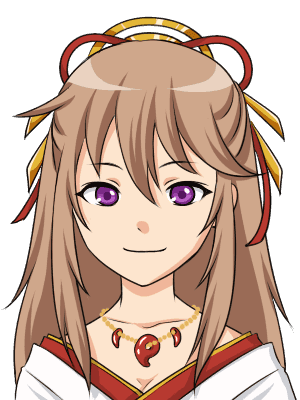 Amaterasu
Amaterasu was a goddess who looked a little bit stuck-up. The way she smiled reminded him of Izanami's smile. Though the Three Great Gods were made only by Izanagi, they also looked like Izanami to some extent.
Izanagi took off his necklace and gave it to Amaterasu. It made a refreshingly cool sound.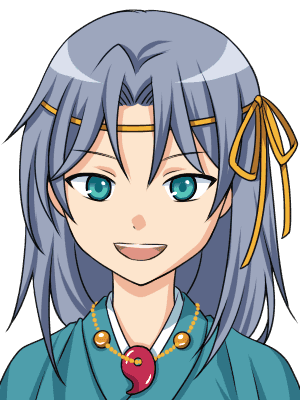 Izanagi
Amaterasu, you rule the Celestial Plain.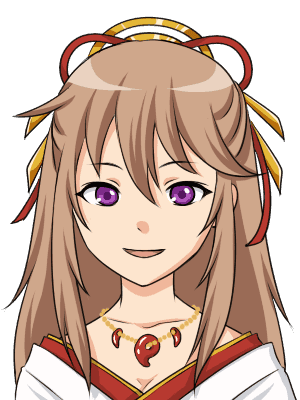 Amaterasu
She answered cheerfully.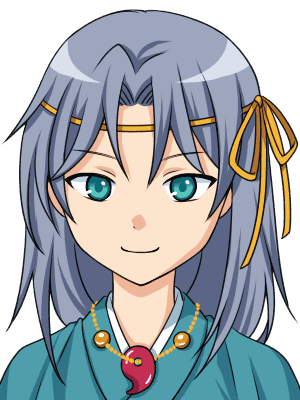 Izanagi
Tukuyomi, you rule the night.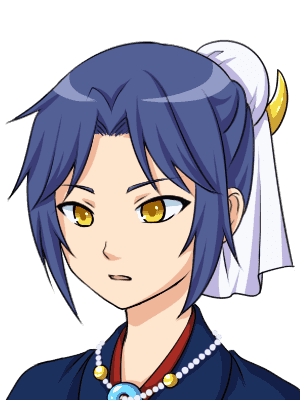 Tukuyomi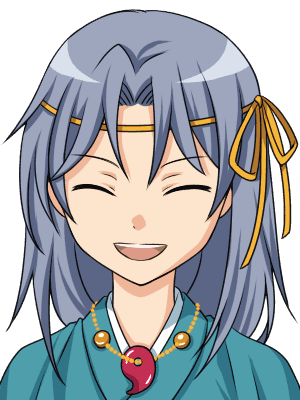 Izanagi
And Susanoh, you rule the sea.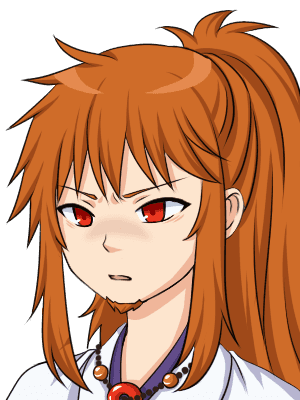 Susanoh
Amaterasu seemed very enthusiastic, while the other two gods didn't look excited.
Anyway, they departed towards the Celestial plain, the world of night, and the sea obediently. Izanagi decided to go home.

When Izanagi arrived at Onogoro island, something strange had happened.
The sea was incredibly stormy.
He remembered that he had told Susanoh to control the sea.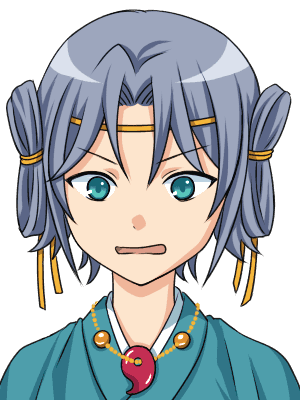 Izanagi
Why is it stormier than before Susanoh is in charge??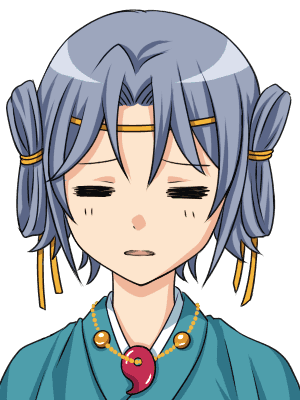 Izanagi
Hmm...but he is a beginner, I think he didn't have time to become good at it yet.
However, the sea had been stormy for many years. Moreover some evil souls were gravitated by the huge storm.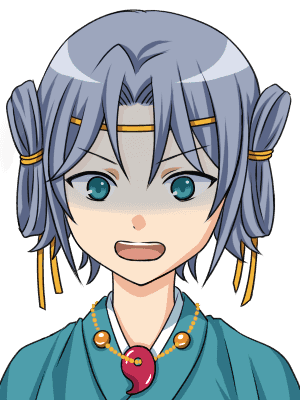 Izanagi
Oh...no!! What is he doing!? How old is he now!? He should have been more mature!!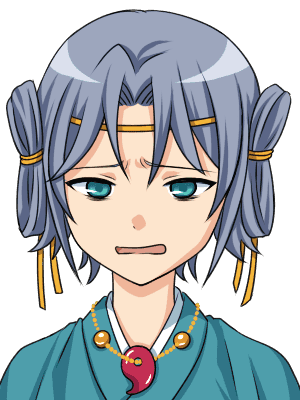 Izanagi
Hmm...I have better go over and see him.

Soon he found Susanoh crying at the beach.
He cried out so hard that the trees had died and the fountain had dried. A lot of evil souls were there.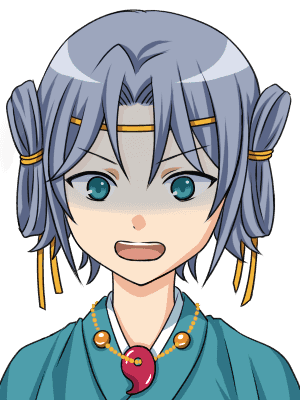 Izanagi
Izanagi looked confused at the sight of Susanoh's grieving.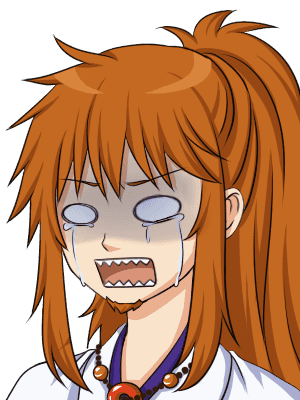 Susanoh
Izanagi couldn't find whether Susanoh was crying or screaming.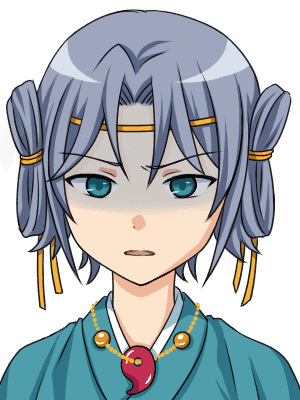 Izanagi
How long does he kept on doing that...?
He lost his word but tried to talk to Susanoh warmly.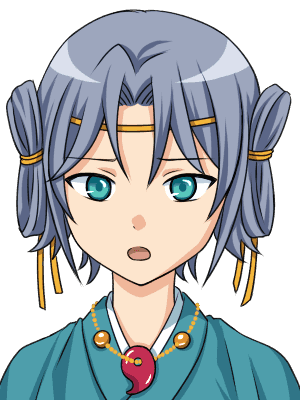 Izanagi
Hey, Susanoh. Why are you crying? Did someone bully you?
He continued sobbing.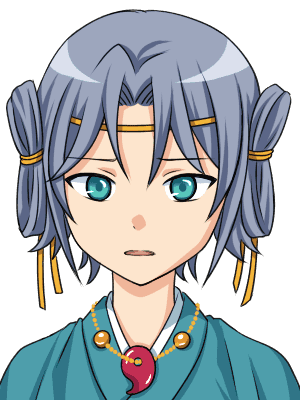 Izanagi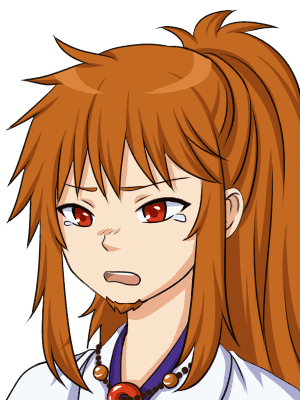 Susanoh
...No...I want to go to Nenokatasu. ... I want to see Mom.
He didn't expect that answer.
Nenokatasu was the underground world in Hades. The living could also stay there, but it didn't mean it was safe. The living and the dead were mixed chaotically.
Izanagi recalled the day in Hades.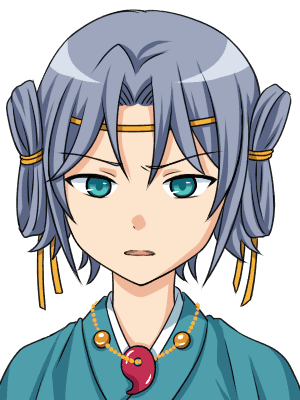 Izanagi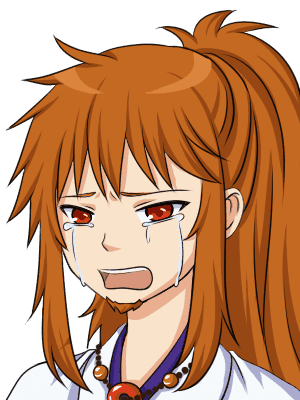 Susanoh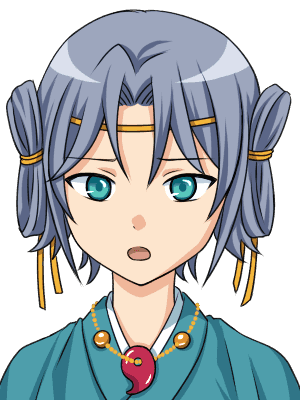 Izanagi
Izanami died. If you go there, you would also...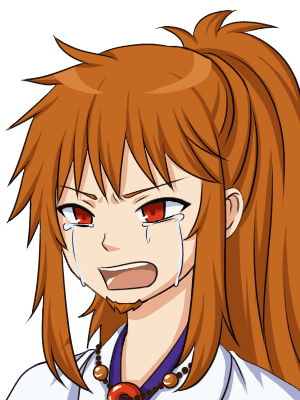 Susanoh
Susanoh made his voice louder. Izanagi was irritated by his childish reaction.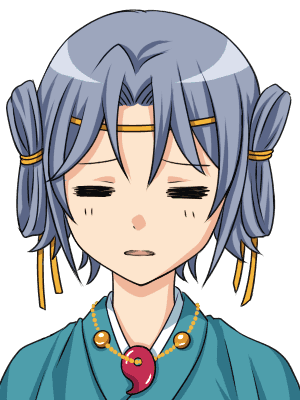 Izanagi
It is ridiculous to allow such an inmature kid to go to Nenokatasu.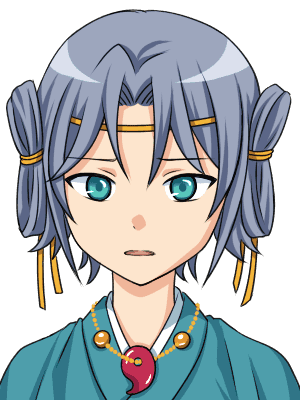 Izanagi
Susanoh, you don't know the awfulness of Hades. Please calm down.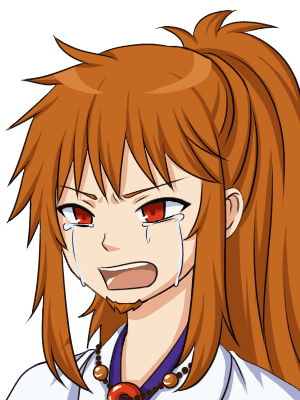 Susanoh
No! Mom isn't awful!! You are weak!! I will definitely go to Nenokatasu!!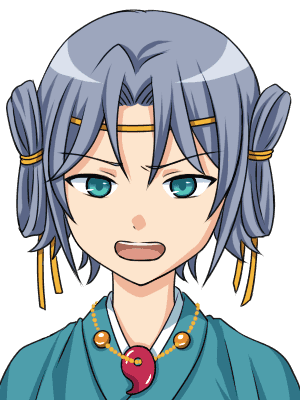 Izanagi
Izanagi couldn't help making his voice louder too.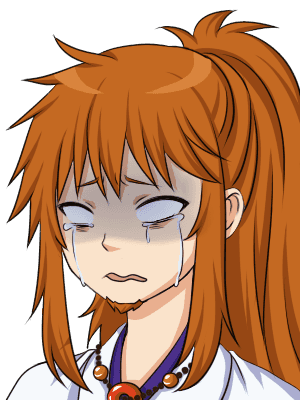 Susanoh
Whoooooow!! Whoooooooow!!
Every time Susanoh scream, the more trees died and the sea became stormier.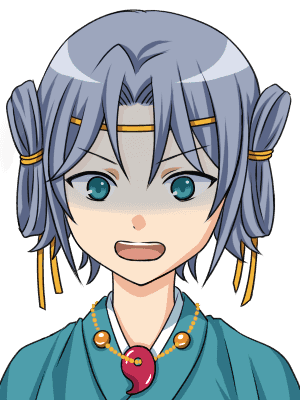 Izanagi
Stop it, Susanoh! Don't you realise that you're affecting people badly!?
Nevertheless, he didn't stop crying.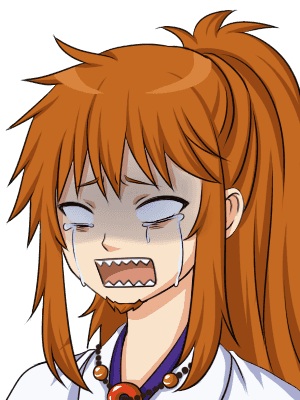 Susanoh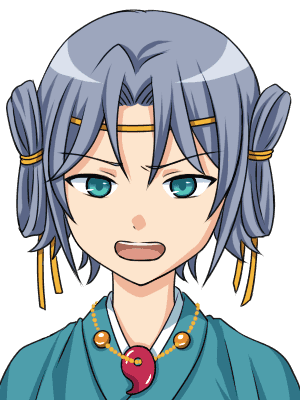 Izanagi
Shit! ...but anyway I'll never allow you to go to Nenokatasu! If you can't obey me, you can leave and go anywhere outside of Japan!! I dismiss you!!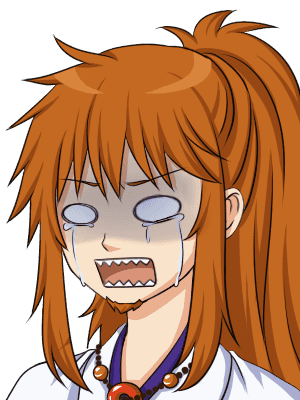 Susanoh
Susanoh disappeared with screaming. It became completely quiet.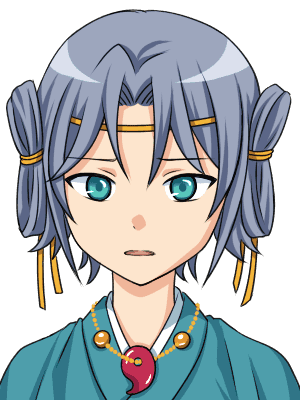 Izanagi
Izanagi sighed deeply.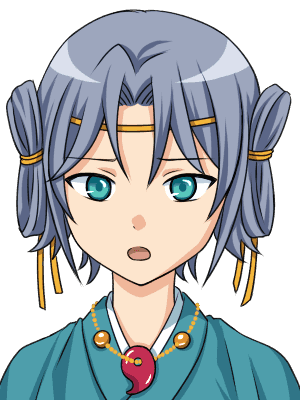 Izanagi
What an idiot I am! I couldn't talk senses into my own son...If Izanami was here....
He felt bitter.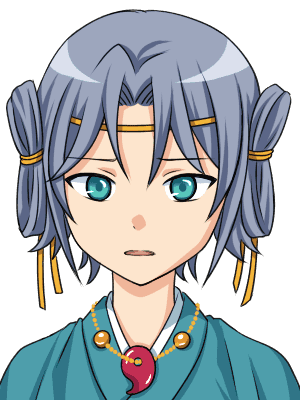 Izanagi
No way. Our work should have ended when Izanami died. I'll leave it to kids.
Then, he went to the fuzzy sea and became a recluse.
It was the end of the era of Izanagi and Izanami, and the beginnning of the era of their kids.
You can purchase "THE JAPANESE MYTHOLOGY KOJIKI" from U-NEXT.
---
Book recommended
Japan's oldest surviving narrative, the eighth-century Kojiki, chronicles the mythical origins of its islands and their ruling dynasty through a diverse array of genealogies, tales, and songs that have helped to shape the modern nation's views of its ancient past.
An earlier translation by Basil Hall Chamberlain published in 1882 is now out of print. This translation relates the translated text to modern scholarship and includes the most recent commentaries. Originally published in 1969.
The first English translation and examination of secret Japanese writings dating from the paleolithic to classical eras.Examines four suppressed and secret texts to discover the deeper truths beneath Japanese mythology.