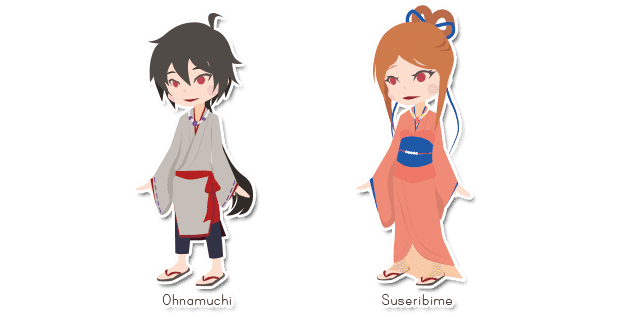 The Underground World
After Ohnamuchi was killed twice by Yaso gods, he went to Nenokatasu to ask Susanoh to help him. Nenokatasu was the underground world located at the end of the slope of Hades.
After Susanoh retired he moved there, because he wanted to live near Hades where his mother Izanami was.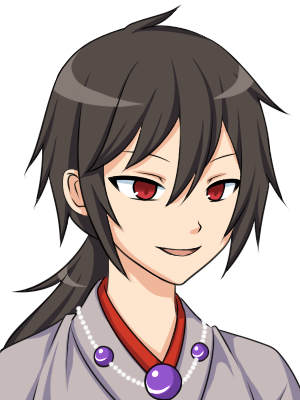 Ohnamuchi
Is it possible that the legendary hero is a mama's boy? What a surprise...
He kept on walking and found a big palace at the end of the slope.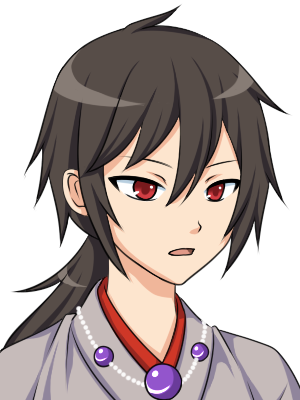 Ohnamuchi
It must be here. A gorgeous house like this suits the hero.
When he tried to knock the door, someone came out abruptly.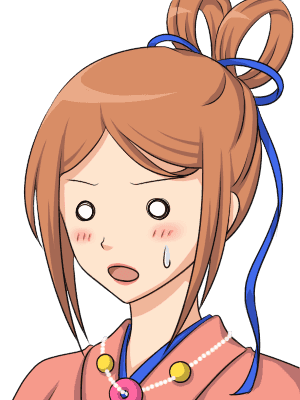 Suseri
He bumped into a young lady. She screamed with a small voice.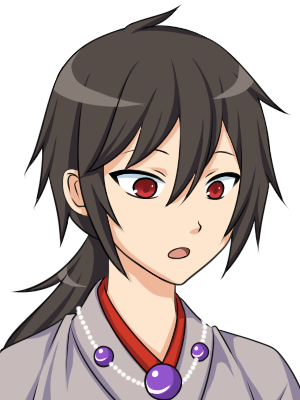 Ohnamuchi
Oops! Excuse me. Are you OK?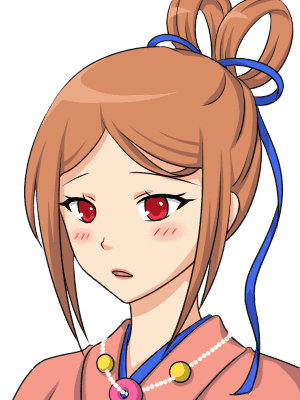 Suseri
Sorry, I didn't expect a guest here...
When they looked at each other, they felt the atmosphere changing drastically. Even though it was their first meeting, they were sure that they would hit it off.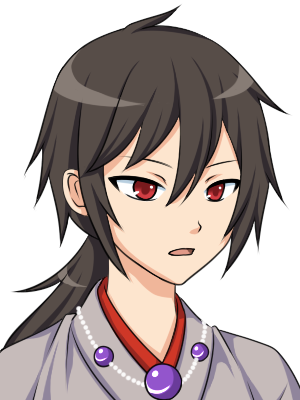 Ohnamuchi
I can't avert my eyes away from her...
Then they kissed as if they were dragged by each other.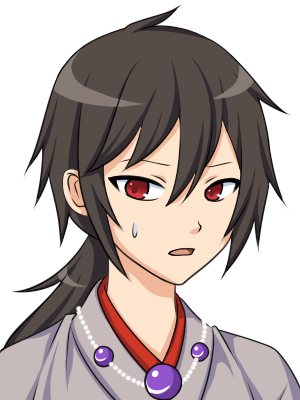 Ohnamuchi
Hmm...I shouldn't do it at the entrance of other people's house.
Ohnamuchi thought so, but he couldn't stop it.
They kept on kissing and the lady stepped back a little. When her feet touched a big stone on the road, she sat down on it directly. Ohnamuchi happened to fall on her.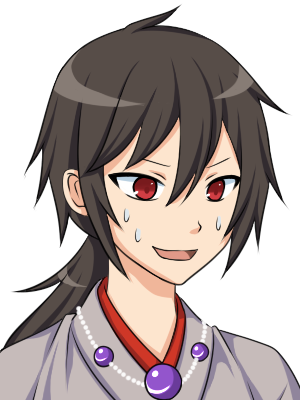 Ohnamuchi
Can I make love so instantly...? What should I do if someone comes...?
In spite of his worry, he kissed her at her collar bone.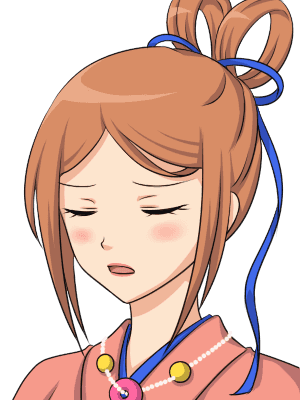 Suseri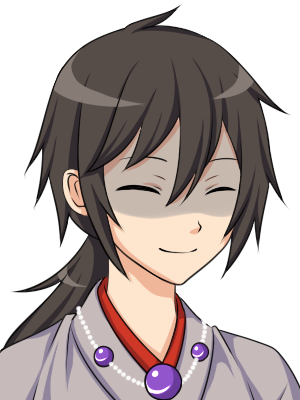 Ohnamuchi
Err..It's too good to stop.
Ohnamuchi stopped thinking.

A little while later...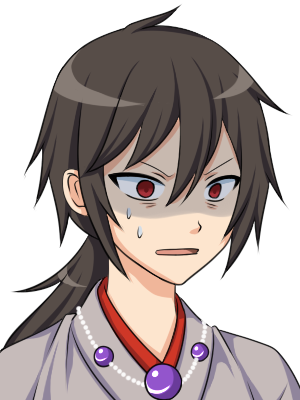 Ohnamuchi
I'm super super terribly sorry!!!
Ohnamuchi apologised with wearing only his pants. They actually had done it. He didn't have any other choice but to apologise deeply.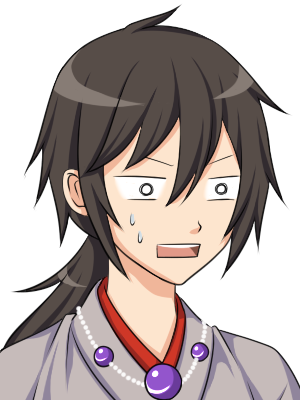 Ohnamuchi
I didn't come here to shag but...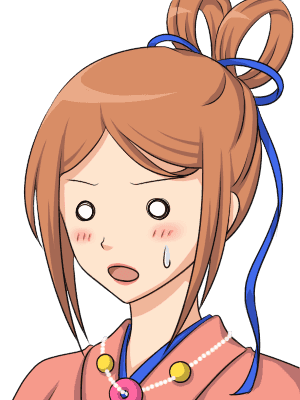 Suseri
No, no need to apologise...I also...
She bowed in her slip. It was quite bizarre.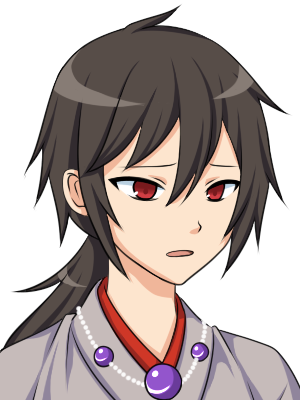 Ohnamuchi
Err...Sorry. I haven't introduced myself yet. I'm Ohnamuchi. I came here to see Mr. Susanoh. This is his house, isn't it?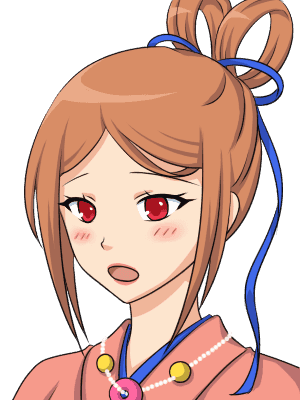 Suseri
Oh, Yes. I'm Suseri. I'm a daughter of Susanoh.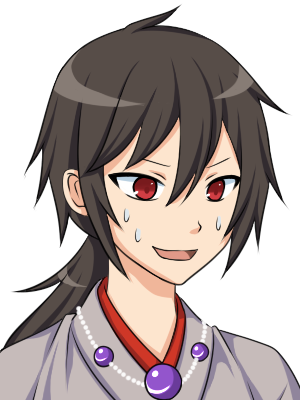 Ohnamuchi
He went pale.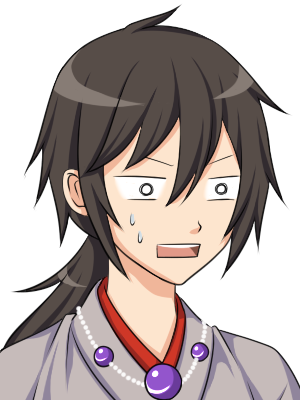 Ohnamuchi
Oh my god!! I should have known that! It is obvious that a young lady in his house is his daughter.
She chuckled.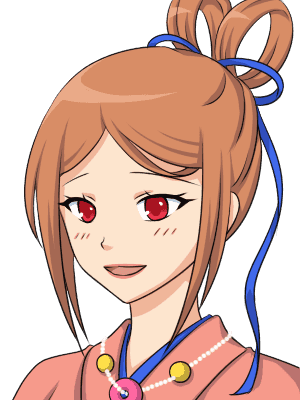 Suseri
No worry. Rumor has it that Dad was violent before, but he is quite gentle now.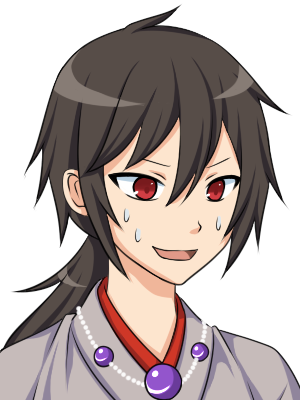 Ohnamuchi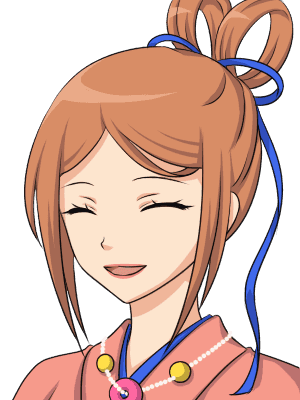 Suseri
Come on in. I'll let you get through to him....if you put on your clothes.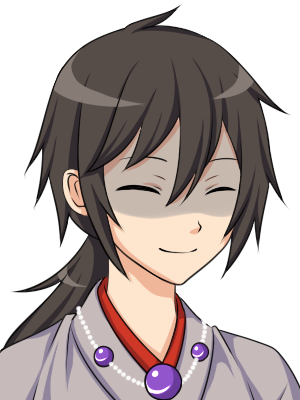 Ohnamuchi
Yes, of course. Thank you.

She ushered him to Sasanoh. Their palace was huge.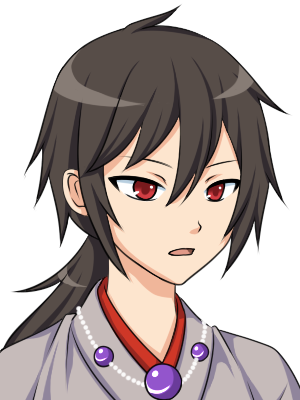 Ohnamuchi
I might lose my way in such a big house...
Ohnamuchi thought.
She pointed at a room with a big door and whispered.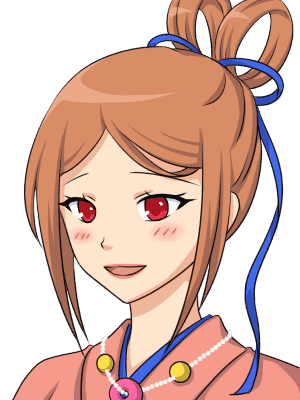 Suseri
He felt nervous.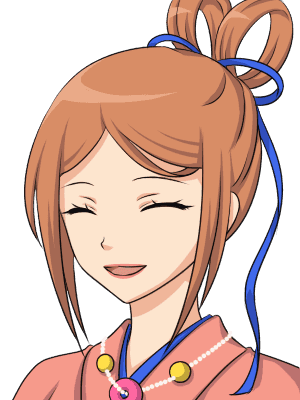 Suseri
Dad, are you there? Here is a guest for you.
He peeked into the room behind her.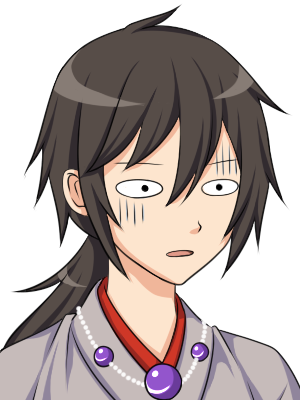 Ohnamuchi
Is that a....picture of dragon and tiger? Almost everything is red and gold... It is like....like the room of Japanese Mafia.
Susanoh answered in a deep threatening voice.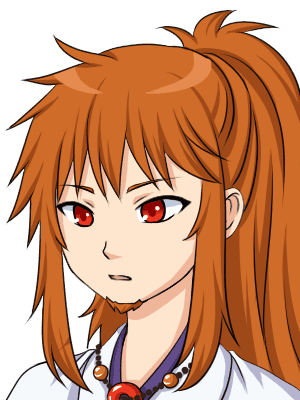 Susanoh
Eh? It's been ages. Who is it? Come on in. By the way, you look red, Suseri. Do you have a fever?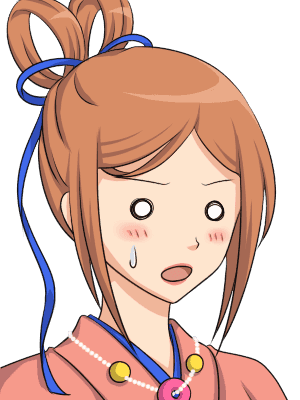 Suseri
Oh? Do I? Err...maybe it's just your imagination! Hey, Mr.Ohnamuchi. Come in. Come in.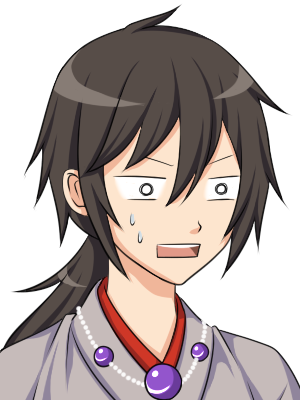 Ohnamuchi
Ye...Yes!! Thank you very much!!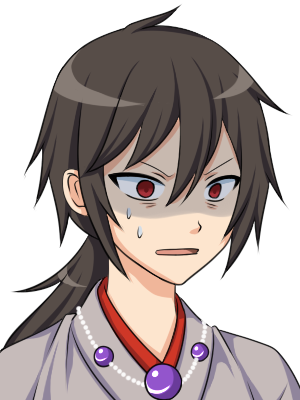 Ohnamuchi
Susanoh looked at him.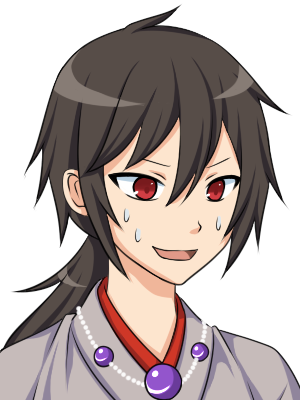 Ohnamuchi
Oh! No! He was glaring at meee! It's quite frightening!!!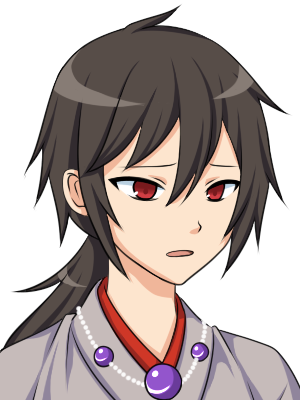 Ohnamuchi
Err...nice to meet you, Mr. Susanoh. I'm Ohnamuchi. I'm one of your offspring.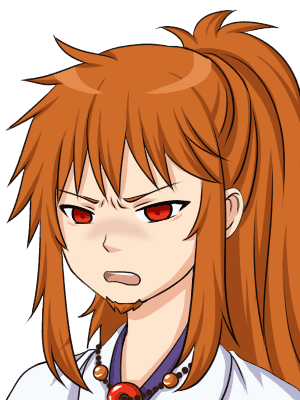 Susanoh
I know. Why did you come here?
Susanoh kept on glaring.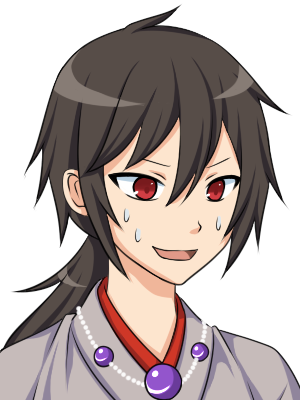 Ohnamuchi
Haha...Please don't look at me like that...It's our first time to meet, isn't it? Err.......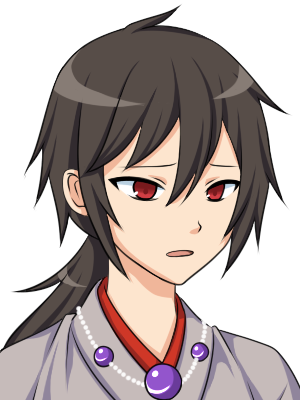 Ohnamuchi
I was nearly killed by my half-brothers. To be honest I was killed twice. I know it is embarrassing but I actually came here to ask for your help.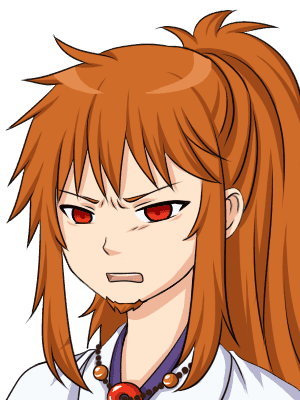 Susanoh
Eh? Hey, what a sissy bloke! You should manage it by yourself.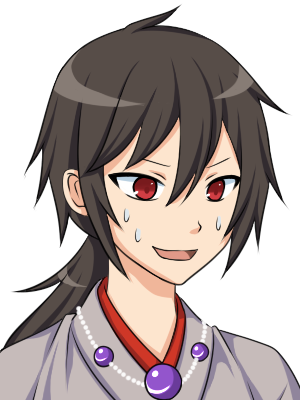 Ohnamuchi
Please....please don't say so. If I go back to Izumo, they'll come to kill me again! I don't want to die one more time...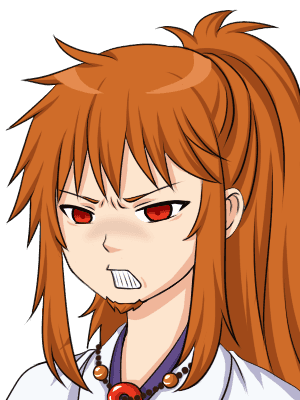 Susanoh
What the hell!! Are you really my great-great-grand son? Why are you so weak?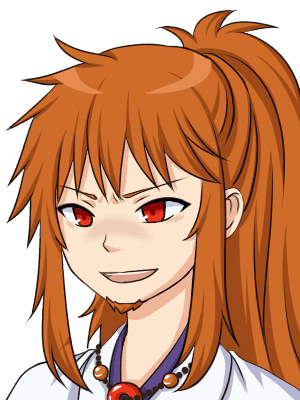 Susanoh
...Hum, but I can't dismiss my offspring. You can use one of our rooms. Stay there tonight.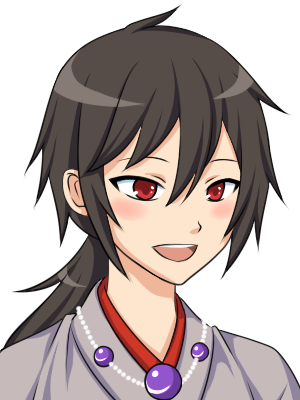 Ohnamuchi
Wow!! Thank you so much!!

Susanoh ushered him to a room.
Just when Ohnamuchi looked inside the room, he was shocked.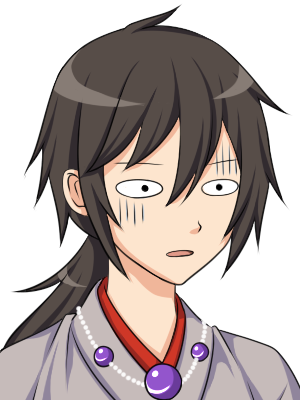 Ohnamuchi
Mr.Susanoh....What is the room?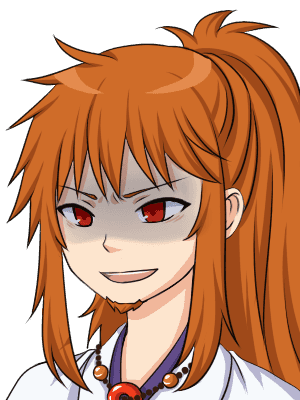 Susanoh
Eh? It's obvious. It's the guest room of snakes.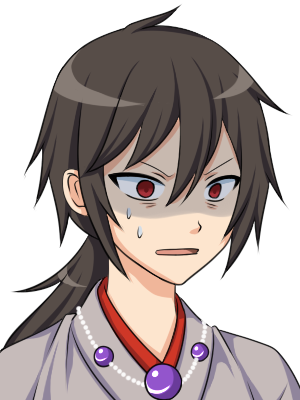 Ohnamuchi
Guest room? Isn't it a jail? Why the hell there is a room of snakes in the first place!? Are there any uses other than torture?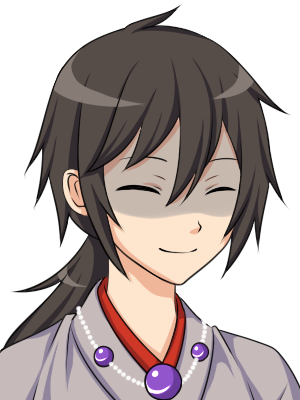 Ohnamuchi
Err...Mr.Susanoh...I think there are so many snakes that I can't lie down...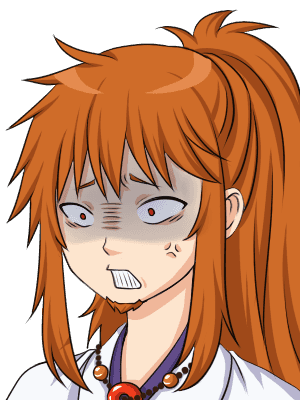 Susanoh
Ehh???? Will you dare to go against me? Do you have any complaints even though I kindly allowed you to stay here?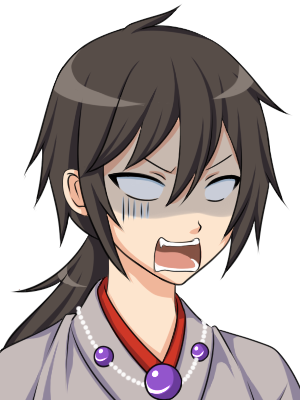 Ohnamuchi
Noooooo!! It's so frightening!!! He must be Mafia!!!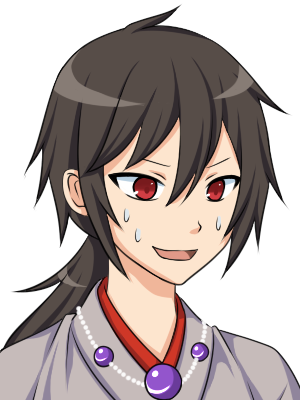 Ohnamuchi
No!! I'm honored. I love snakes!!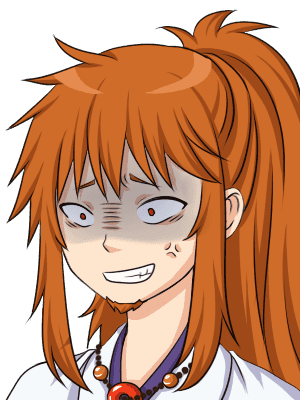 Susanoh
Good. You can use the sheets in that box. There are also poisonous snakes in it, so take care of yourself. I'm off to bed now. Bye.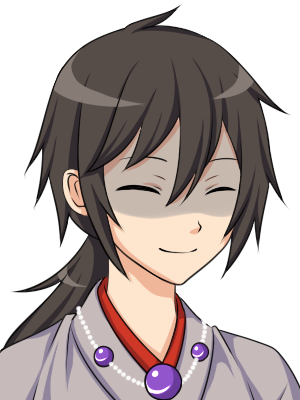 Ohnamuchi
Susanoh went back to his room.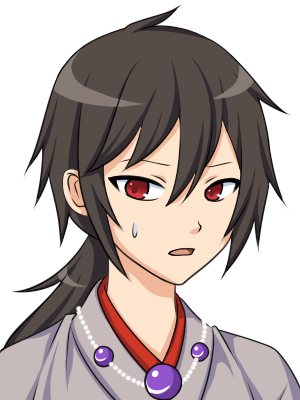 Ohnamuchi
Sigh...Who is the gentle dad? ......Or...has he already realised that?
While Ohnamuchi was wondering, someone called him from behind.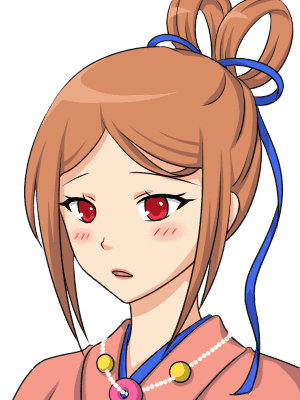 Suseri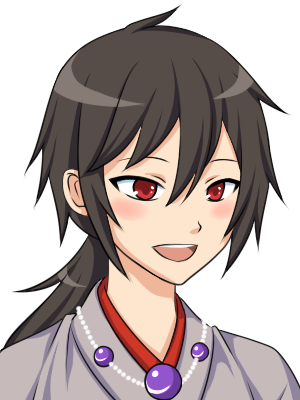 Ohnamuchi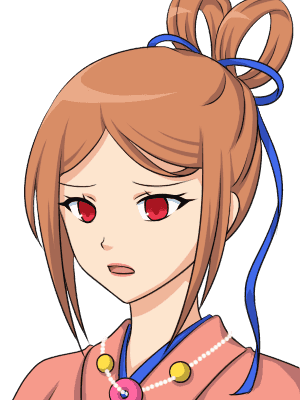 Suseri
Hush-hush! I brought you a scarf. Dad doesn't know about it.
The scarf didn't look useful for avoiding snakes.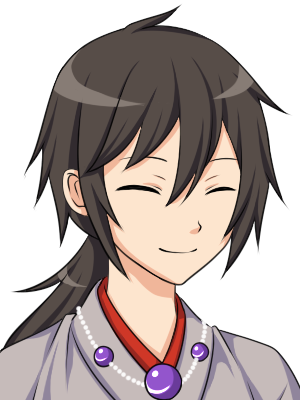 Ohnamuchi
I'm very glad to have your support, but I don't think it will work.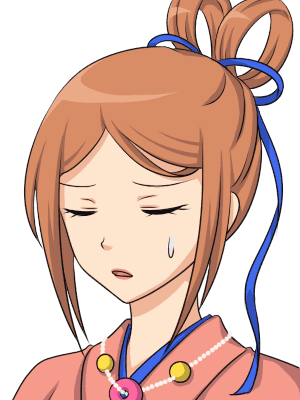 Suseri
No. Let me explain. This is a snake scarf. If you swing it three times, snakes will be asleep.
When Ohnamuchi swang it three times as she had said, all snakes fell asleep and didn't move.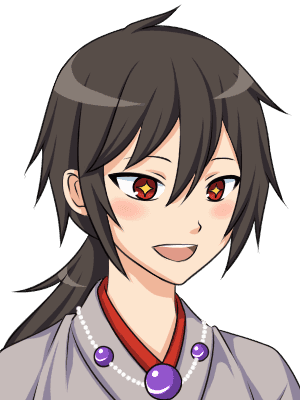 Ohnamuchi
Wow!! It's fantastic! Thank you, Suseri. I think I can sleep here.
Then he could manage his first night at Susanoh's palace.
However, it was just the beginning of his ordeals...
You can purchase "THE JAPANESE MYTHOLOGY KOJIKI" from U-NEXT.
---
Book recommended
Japan's oldest surviving narrative, the eighth-century Kojiki, chronicles the mythical origins of its islands and their ruling dynasty through a diverse array of genealogies, tales, and songs that have helped to shape the modern nation's views of its ancient past.
An earlier translation by Basil Hall Chamberlain published in 1882 is now out of print. This translation relates the translated text to modern scholarship and includes the most recent commentaries. Originally published in 1969.
The first English translation and examination of secret Japanese writings dating from the paleolithic to classical eras.Examines four suppressed and secret texts to discover the deeper truths beneath Japanese mythology.