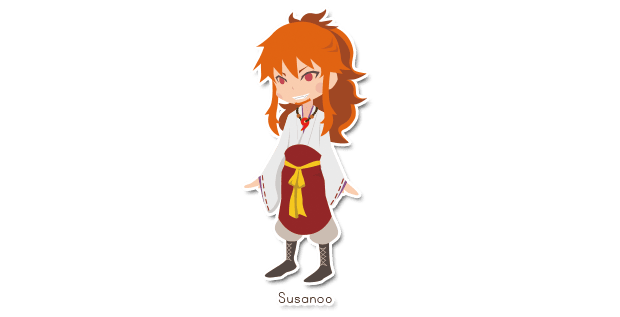 Susanoh's Mayhem
Since Amaterasu lost the bet, she allowed her brother Susanoh to stay at her palace. She knew that he was quite naughty, but in a sense, she was happy that he was relying on her.
One day, one of the gods in the Celestial Plain ran into her room. It was Koyane.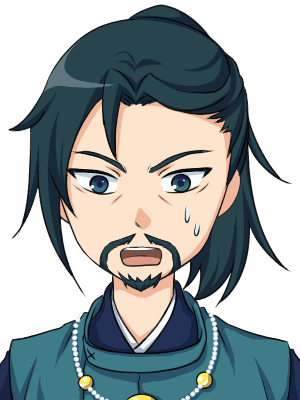 Koyane
Amaterasu! Help me! Susanoh is messing around the fields and the crops!
Susanoh apparently started causing problems. She remembered that he didn't have any bad intentions, but was a little cheeky. She tried to support him.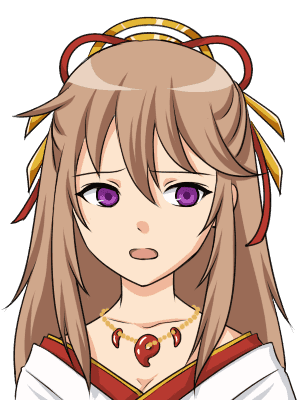 Amaterasu
Err...but he isn't that bad actually, I suppose. Isn't he trying to get rid of the pests?
She used her supernatural power to sort out the fields and kill the pests.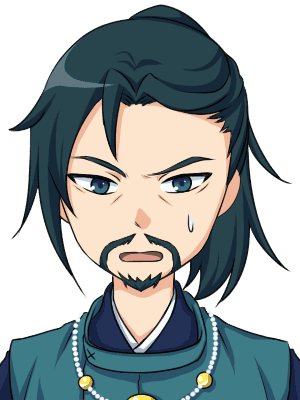 Koyane
Eh? Pests? He didn't seem like doing that...
Next day another god visited her in haste. It was a goddess, Uzume.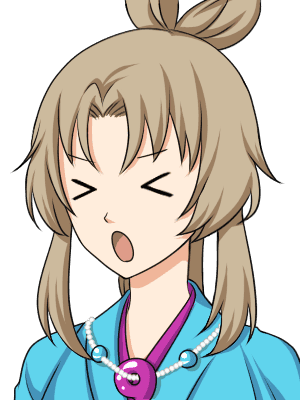 Uzume
Amaterasu! What should I do? Susanoh's broken the rice fields. And now he is riding a horse and running through the fields! Oh, God! Please stop him !!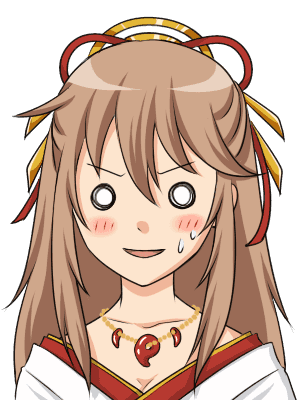 Amaterasu
Err.......I think he wants to make a new field of vegetables.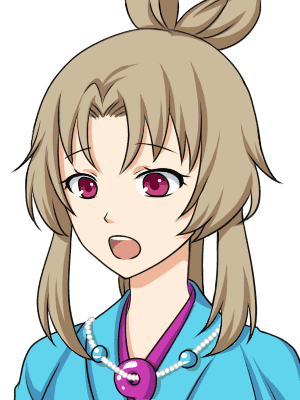 Uzume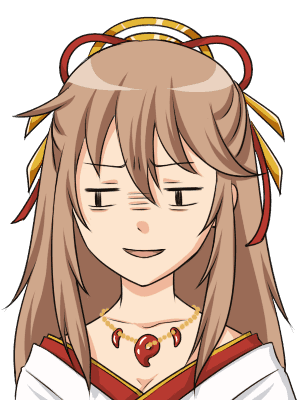 Amaterasu
Yes! You know, rice fields need a lot of water...and so...he must have thought that vegetable fields are better for all of you and...Yeah...he isn't that bad, is he?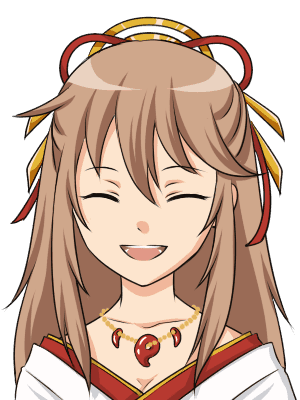 Amaterasu
......No worry! Everything is going well!
She used her power again, and soon rice fields became vegetable fields.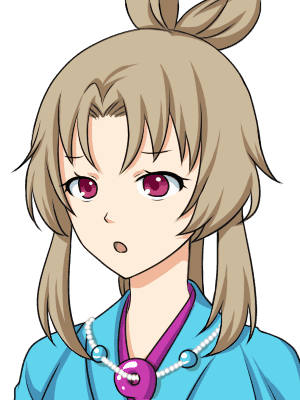 Uzume
Mmm...I don't think so...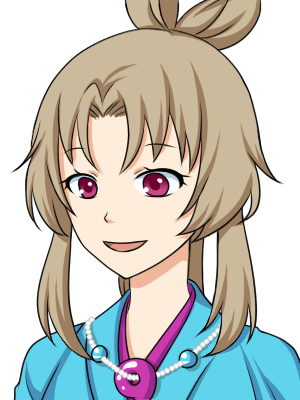 Uzume
And the next day, Tadikarao said.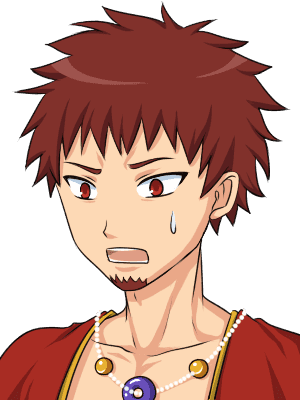 Tadikarao
Amaterasu! Look! Fuc*** Susanoh dumped all over the palace!!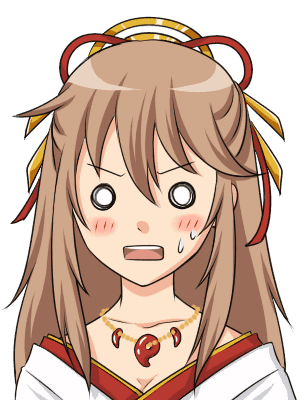 Amaterasu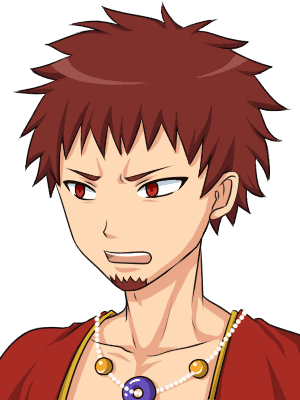 Tadikarao
It smells too bad to clean up!!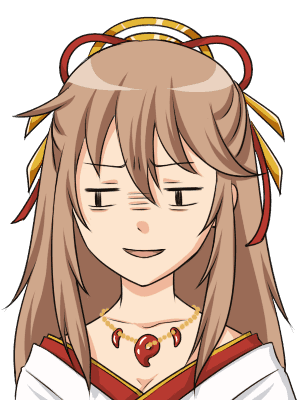 Amaterasu
Err......I think he got drunk...Yes, he must have got drunk.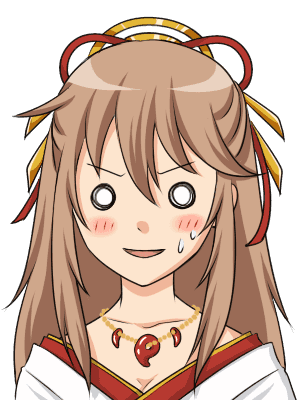 Amaterasu
They are not dump but vomits. No problem! Everything is going well.
Then all dumps changed into vomits.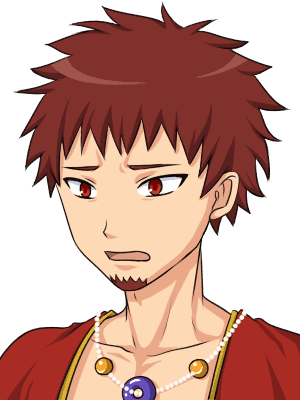 Tadikarao
Well...Vomits aren't good either...
Whenever Susanoh made a new problem, Amaterasu covered them up with supernatural powers.

A few weeks later, Amaterasu popped into the weaving workshop. She was exhausted by her brother's mayhem and needed some fresh air. She weaved the sacred clothes for the rituals. Mundane was sometimes good, she thought.
Booooooom!!
Suddenly, the ceiling fell down and a skinned horse came down from above. The horse was running around madly.
The craftswomen screamed and went out of the room. The horse destroyed all of the machines, clothes, walls, columns, and the doors. Amaterasu was totally appalled and pulled back in fear.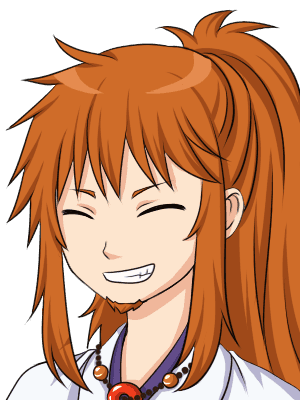 Susanoh
Hahahahaha!! It's sooo funny!! They're all panicking!
Susanoh cracked up. It was his crazy joke again.
After Susanoh went out, only Amaterasu was left there. It was quiet. She looked over the mess and found someone lying under the weaving machine. She reluctantly got close to it. She had a terrible sense of foreboding.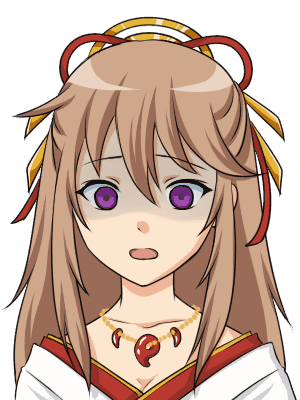 Amaterasu
It was one of the craftswomen dead whose body was stabbed by a weaving tool. Amaterasu nearly passed out.
Then she dashed off.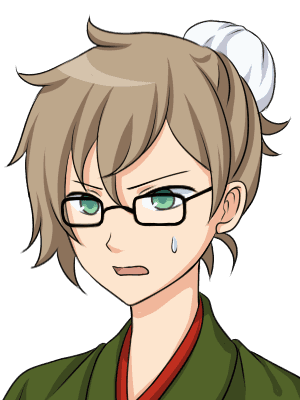 Omohikane
Amaterasu?? What's the matter?
Omohikane heard the riot and asked her. Many other gods also came to her with confusion on their face.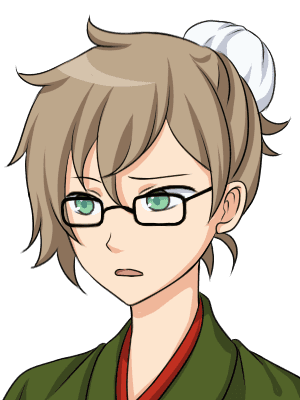 Omohikane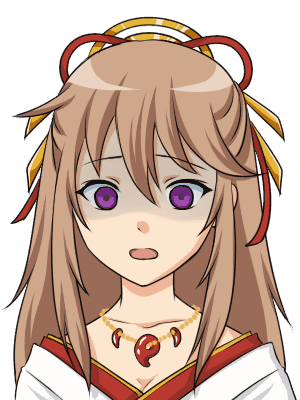 Amaterasu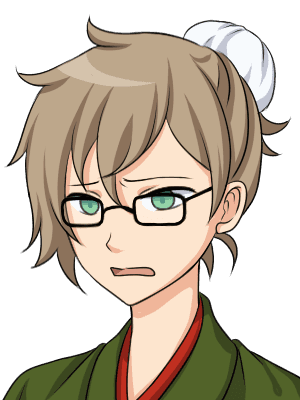 Omohikane
What are you talking about? Didn't you get hurt?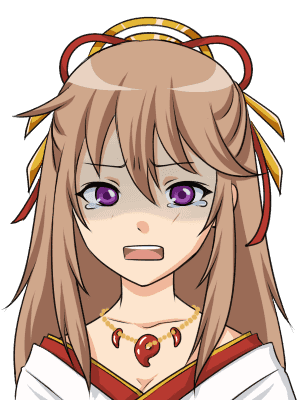 Amaterasu
All accidents happened because I've overlooked Susanoh's behaviour.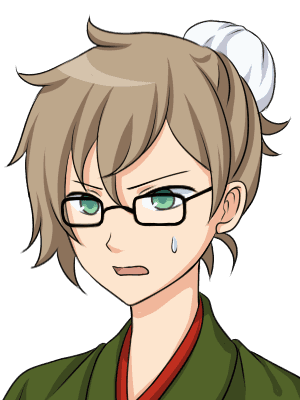 Omohikane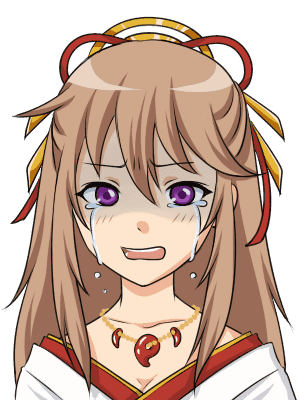 Amaterasu
As soon as she said so, she ran away without looking back.

She flew to a rocky hill. There was a huge cave, called Amano Hollow.
She went into the cave and closed the entrance stiffly with a magical power.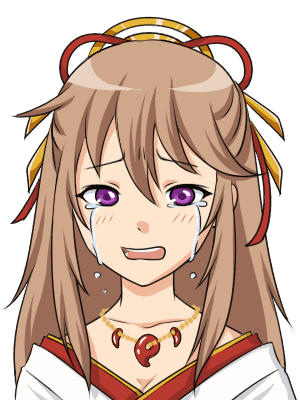 Amaterasu
I couldn't control my brother, let alone the Celestial Plain!
She felt as if her efforts were all in vain. She sat down and cried out like a little girl.
You can purchase "THE JAPANESE MYTHOLOGY KOJIKI" from U-NEXT.
---
Book recommended
Japan's oldest surviving narrative, the eighth-century Kojiki, chronicles the mythical origins of its islands and their ruling dynasty through a diverse array of genealogies, tales, and songs that have helped to shape the modern nation's views of its ancient past.
An earlier translation by Basil Hall Chamberlain published in 1882 is now out of print. This translation relates the translated text to modern scholarship and includes the most recent commentaries. Originally published in 1969.
The first English translation and examination of secret Japanese writings dating from the paleolithic to classical eras.Examines four suppressed and secret texts to discover the deeper truths beneath Japanese mythology.