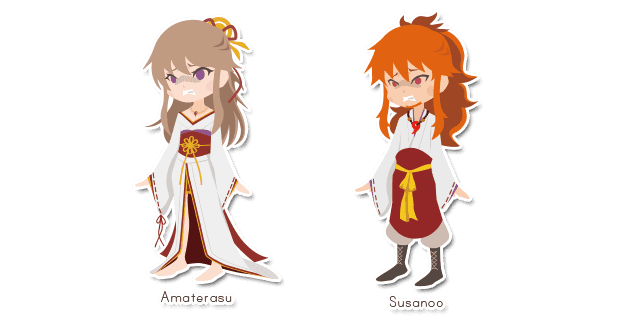 Betting
Susanoh got irritated because he was chased out from the country by Izanagi.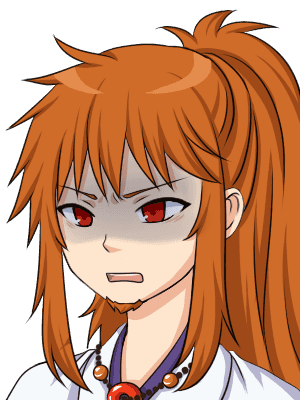 Susanoh
F*** you! I just said I wanted to see my Mom!
When he walked down the road, the alongside trees died and the thunder rumbled.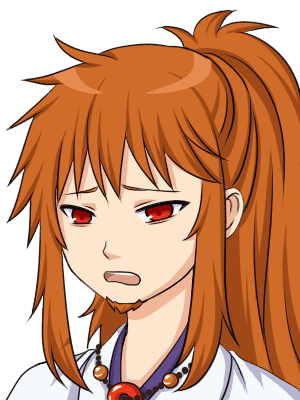 Susanoh
But anyway, I have to go now. I have better say goodbye to my sister before leaving this country.
He flew to the Celestian Plain. The ground wobbled drastically with his move.
Whooooomp!!!
Amaterasu heard the extraordinary sound in the palace of the Celestian Plain.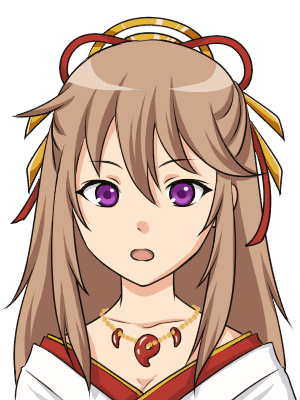 Amaterasu
Wh...what is this sound? ...Earthquake??
At the same time, Omohikane ran into her room in haste. He was Takagi's son and a very clever god.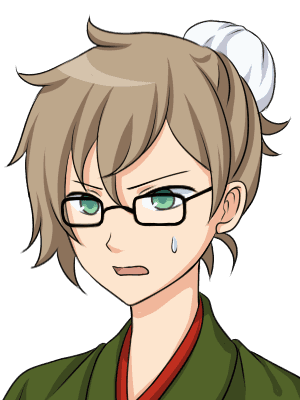 Omohikane
Amaterasu! Look! Susanoh is coming with a furious expression!!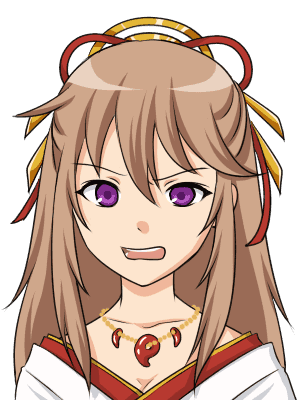 Amaterasu
What!? Is Susanoh coming? Something bad must have happened...!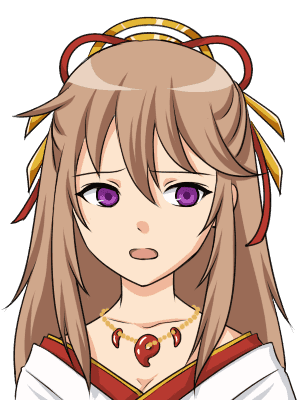 Amaterasu
I doubt he intends to attack the Celestial Plain. Oh, no...what should I do? What can I do to protect my country!?
Amaterasu rushed into the arsenal and put her hair up like men.
She put on a long beads necklace and a bracelet as charms. Plus, she also put on protective gears and brought a thousand and five hundred arrows.
It was the first cross-dressing in Japan.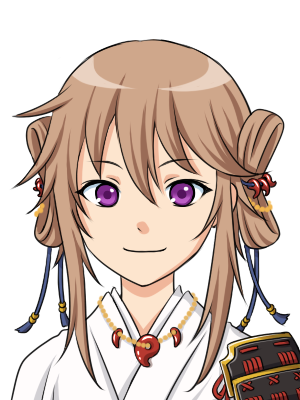 Amaterasu

When she went outside, Susanoh had almost come. Amaterasu stood straight and aimed at him with arrows. She looked quite strong. Clouds were thick.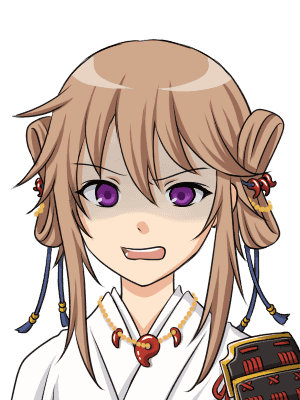 Amaterasu
Susanoh! Stop there! Why are you coming here!?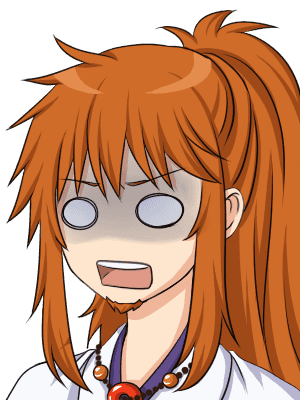 Susanoh
Oh, god! Amaterasu, what a great attire...!
Susanoh was aghast.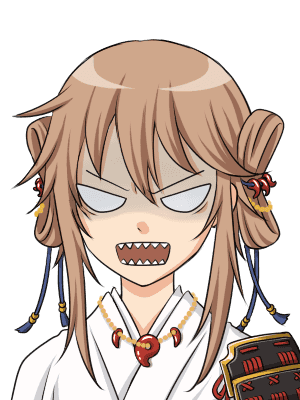 Amaterasu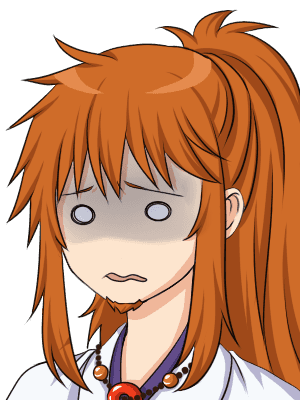 Susanoh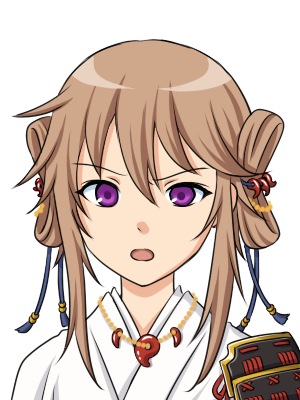 Amaterasu
You've been crying and influencing all the people terribly, haven't you? It's too late to come here!
Susanoh answered indignantly.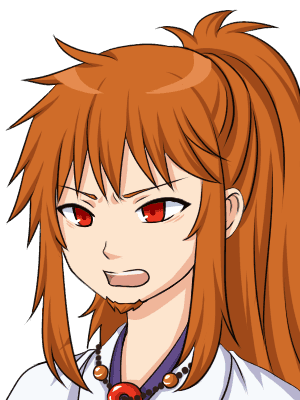 Susanoh
I didn't intend to cry! I just wanted to see Mom!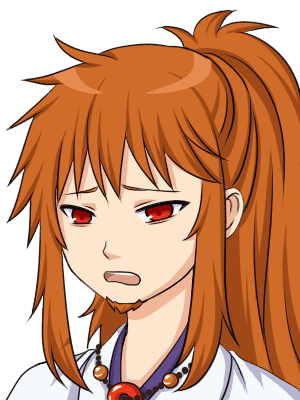 Susanoh
But, Dad didn't allow me to do so...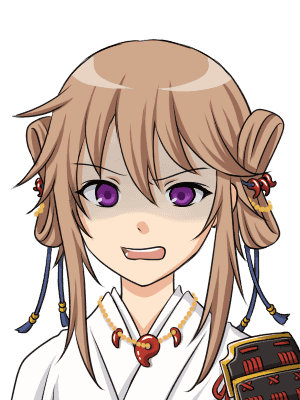 Amaterasu
Will you take it out on me!?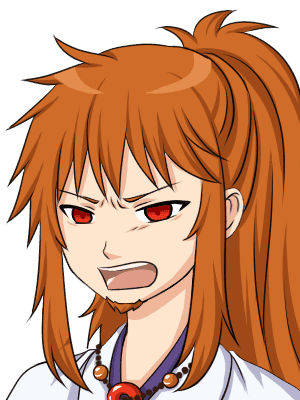 Susanoh
Not at all! Please calm down.......Your Highness. It's ridiculous.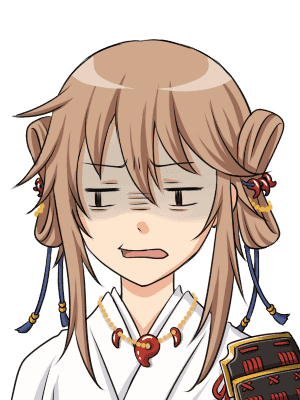 Amaterasu
I can't believe you! Prove yourself not having any evil intentions!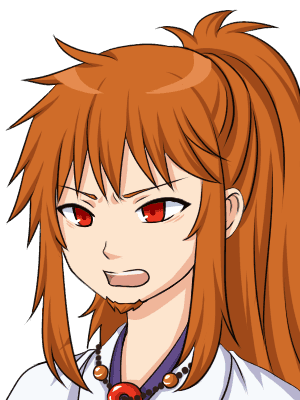 Susanoh
You tosser. ...OK, so let's take a bet.
They decided to make a bet about the sex of their kids. The loser would have to obey the winner.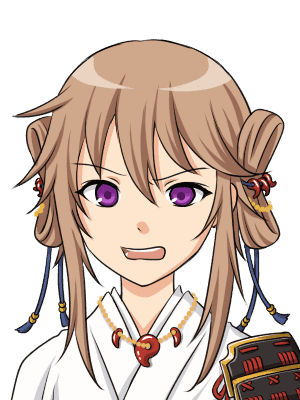 Amaterasu
Why not? So please pass me your sword.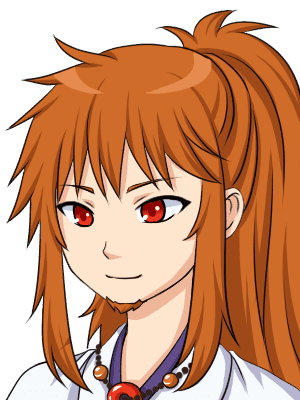 Susanoh
Here you are! Then I'll take your beads.
Amaterasu received Susanoh's sword and bent it three times with her bare hands. Then after washing them with well water, she started chewing on them.
Obviously she wasn't an ordinary girl.
When she exhaled, three goddesses were born from her breath. They were gods of navigations, called Munakata Three Goddesses. They're now famous for the fact that Japanese government has tried to enlist their shrine into the World Heritage.
Susanoh also washed Amaterasu's beads and chewed them. As he whiffed them, five gods were born. They were Oshihomimi, Hohi, Amatuhikone, Ikutuhikone and Kumanokusubi.
The oldest son, Oshihomimi, was the ancestor of the Japanese royal family, and the second son, Hohi was the ancestor of the priests of Izumo shrine.
Amaterasu looked all those kids and said,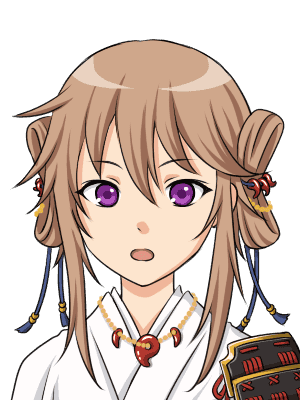 Amaterasu
Three goddesses were born from your sword, and five gods were born from my beads.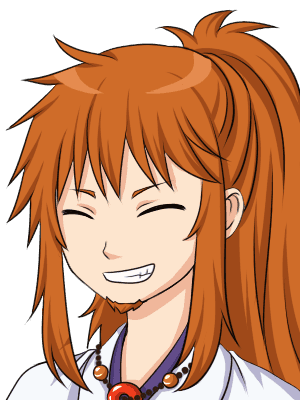 Susanoh
Hum. If I've had a bad intention, my sword couldn't have made elegant female gods. It vidicated my honesty.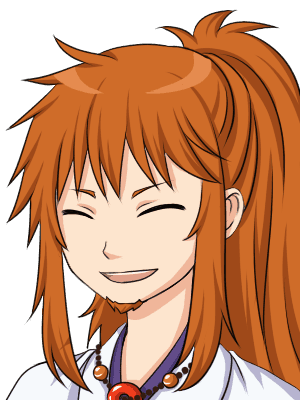 Susanoh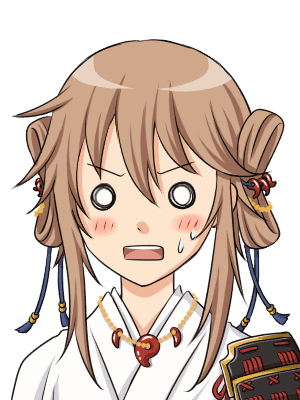 Amaterasu
Amaterasu didn't realise that she lost the bet until Susanoh told her, because they hadn't actually made the rules of the bet. Both of them totally forgot to do so.
But in the end, she believed his words.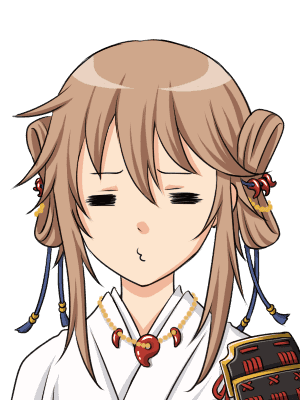 Amaterasu
Hmm...Sorry for suspecting you.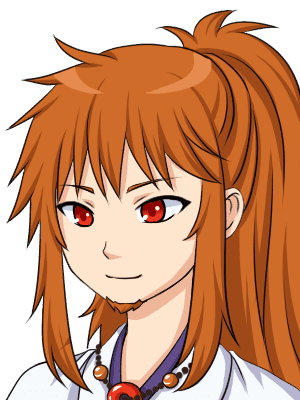 Susanoh
I did say so! In fact, I haven't decided where to go yet. Please let me stay here for a little while.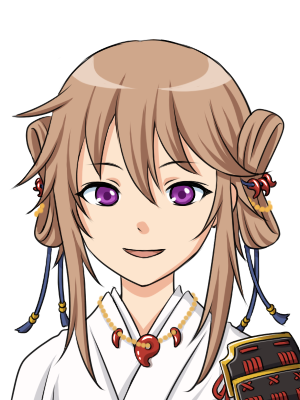 Amaterasu
If you insist. But don't bother other people, OK?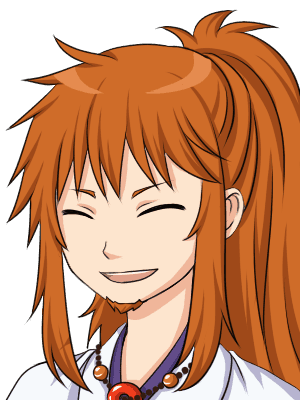 Susanoh
However, Susanoh's stay triggered that famous happening in the sequels...
You can purchase "THE JAPANESE MYTHOLOGY KOJIKI" from U-NEXT.
---
Book recommended
Japan's oldest surviving narrative, the eighth-century Kojiki, chronicles the mythical origins of its islands and their ruling dynasty through a diverse array of genealogies, tales, and songs that have helped to shape the modern nation's views of its ancient past.
An earlier translation by Basil Hall Chamberlain published in 1882 is now out of print. This translation relates the translated text to modern scholarship and includes the most recent commentaries. Originally published in 1969.
The first English translation and examination of secret Japanese writings dating from the paleolithic to classical eras.Examines four suppressed and secret texts to discover the deeper truths beneath Japanese mythology.