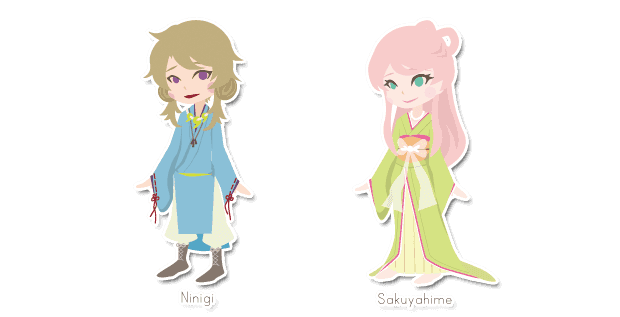 Betting Part 2
Time passed as quickly as a flash after Konohana-sakuya married Ninigi.
They slept together the first night, and Ninigi forgot about Iwanaga at once. But surprisingly enough they hadn't slept together since that night.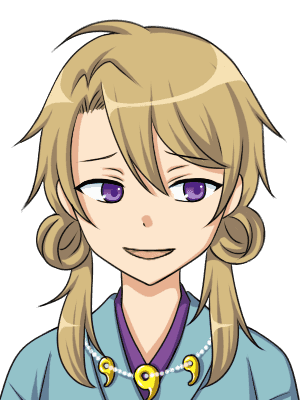 Ninigi
Well....I love her, and I think we've got along with.....but it's just because I have tons of works and I am exhausted.
One day Konohana-sakuya came into his room tentatively. It happened after a long, long time.
She just came in front of him, and bowed politely. He felt a bit nervous wondering what she was trying to say. She looked beautiful as usual. She blushed and opened her lips.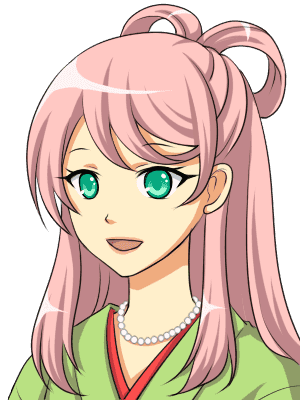 Konohana-sakuya
So....I'm pregnant. The expected date is coming soon.
Ninigi's smile froze.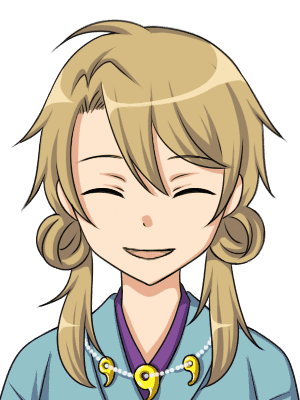 Ninigi
...............................What?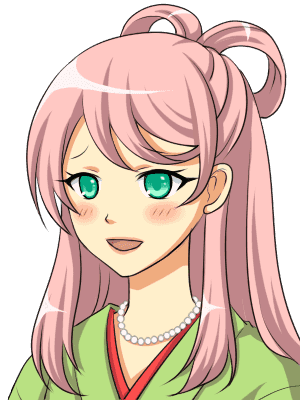 Konohana-sakuya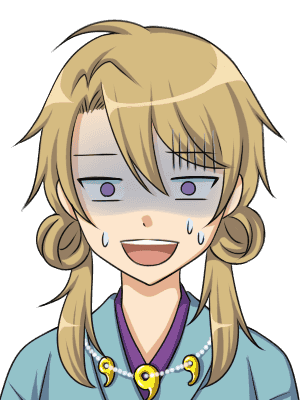 Ninigi
What? No, no, no, no. It's impossible. It's early. It's too early, isn't it?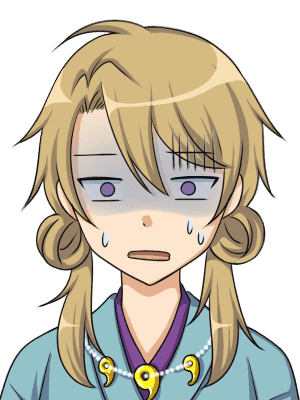 Ninigi
Or rather, I haven't slept with you since the first day. Right? What's going on?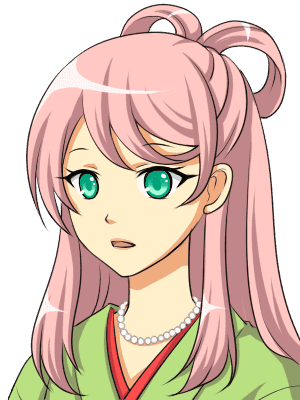 Konohana-sakuya
Well....As you are the grandson of Amaterasu, something special have happened, I suppose.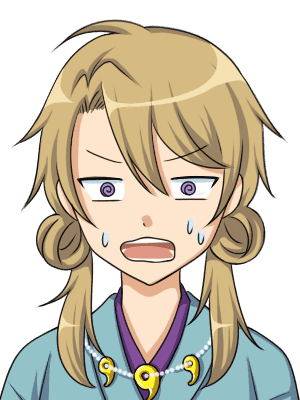 Ninigi
No kidding! It's almost impossible to have a baby through one-night stand! Plus, it hasn't passed ten months yet! ...............Oh..I got it. Did you have an ex?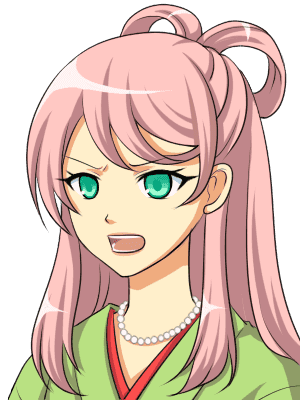 Konohana-sakuya
What are you talking about? No! I didn't.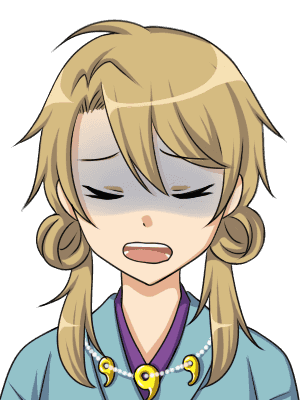 Ninigi
Well, well.........I got it. I got it now. I should have known it. You are so lovely, so there is no wonder why you had boyfriends!! Oh, god! The baby is definitely a kid of god from here!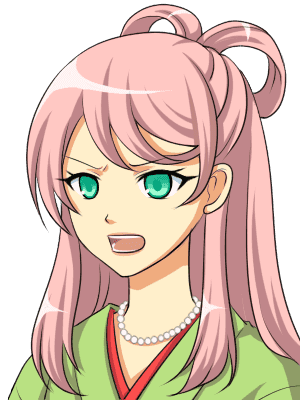 Konohana-sakuya
What a jerk!! Are you saying I'm cheating on you?
Ninigi didn't seem to hear her words. He just drooped.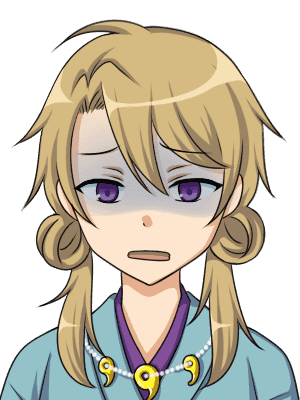 Ninigi
Oh my god! It's terrible! It's beyond my imagination! Oh...................Fuck. Perhaps I can't get over it.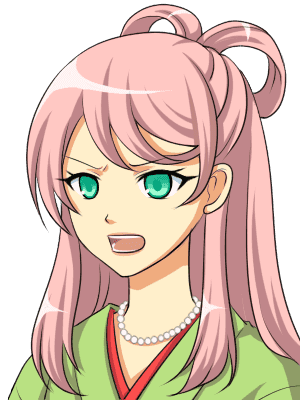 Konohana-sakuya
Don't be ridiculous! I just thought I had better tell you before I deliver the prince! I didn't know you're such an arsehole who doubts his own wife!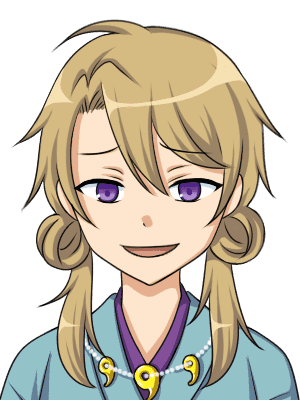 Ninigi
Konohana-sakuya hit the roof. It wasn't like her. Apparently Ninigi was good at making women angry.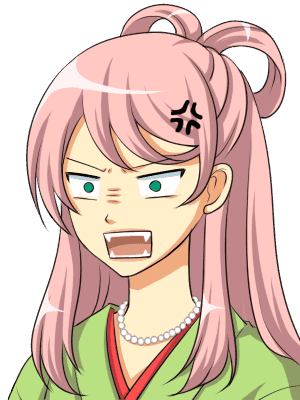 Konohana-sakuya
OK! So, let's take a bet! I'll go to the maternity hut straightaway. And I'll burn the entrance of the hut just before I deliver the baby!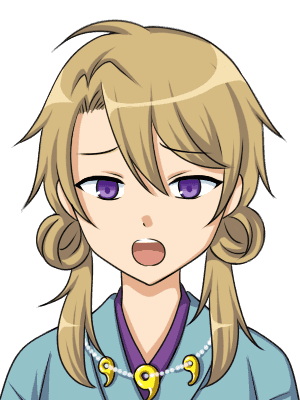 Ninigi
Oh...It's obviously dangerous.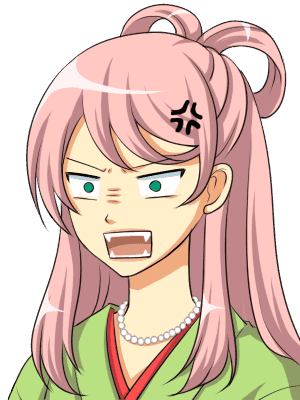 Konohana-sakuya
No problem. If the baby isn't yours, he will not be born. But if he is yours, he will be born without any troubles!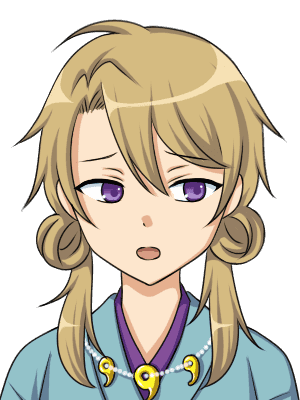 Ninigi
....................OK, I see.

Since they thought that the blood flowing during deliveries was unclean, they used to build another house called maternity huts.
Konohana-sakuya went into the hut and mounded soil at the entrance.
She really fired the hut when she started her labor.
You know, it was just a temporary hut. It was made of woods and straws. They burnt easily. The flame soon became incredibly big.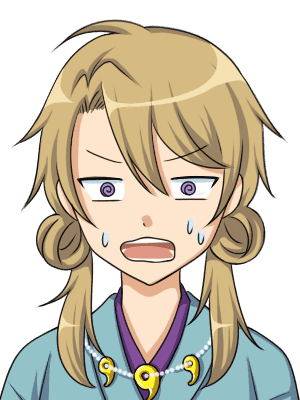 Ninigi
Oh...Is the force of the fire too strong? Isn't it too dangerous?
Ninigi couldn't stand still and ran to the hut.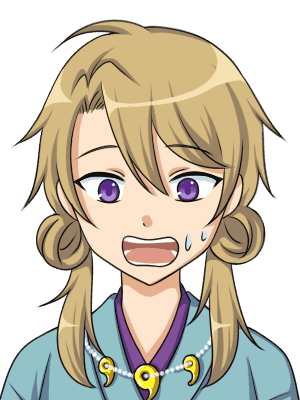 Ninigi
Sakuya!! It's my fault! Sorry! Please get out!
However she didn't reply.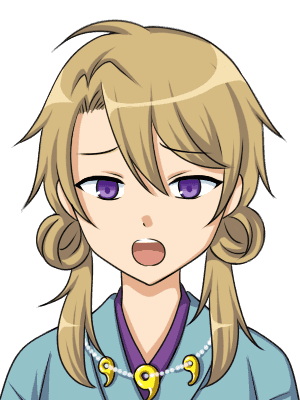 Ninigi
Hey! I won't care about the result of the bet anymore. Sakuya! Can you hear me? Don't be obstinate. Please...
He tried to catch her, but he was blocked by the fierce flame.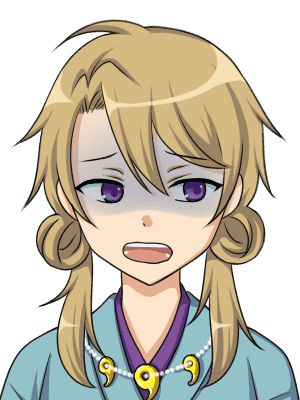 Ninigi
I can't see the inside because of the fire....Sakuya....
He fell on his knees with desperation.
Then...
Mewl Mewl...
He heard the baby cry.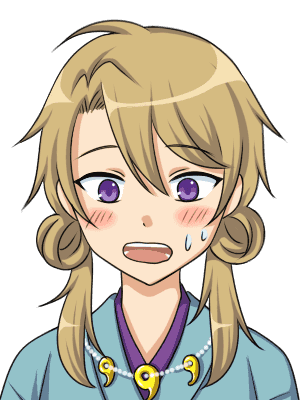 Ninigi
Is it the cry? Was the baby born? ................Yeah!!
The baby kept on crying.
Mewl Mewl Mewl Mewl Mewl Mewl Mewl Mewl Mewl Mewl Mewl Mewl Mewl Mewl Mewl Mewl Mewl Mewl Mewl Mewl Mewl Mewl Mewl Mewl Mewl Mewl Mewl Mewl Mewl Mewl Mewl Mewl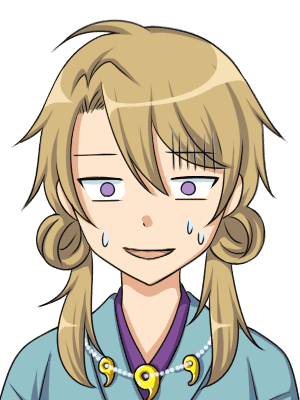 Ninigi
He didn't know what to do and just stood in front of the burning hut, when Konohana-sakuya managed to get out. She was holding the baby.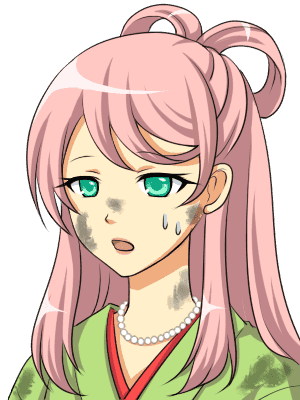 Konohana-sakuya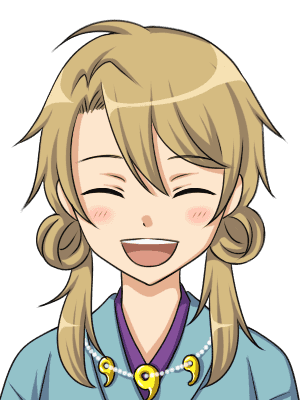 Ninigi
Sakuya! Oh my Goodness! Are you OK?
He hugged her strongly and realised.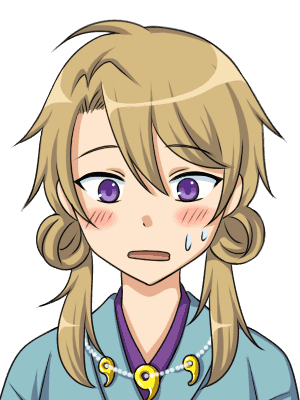 Ninigi
Hmm...Isn't the baby too big?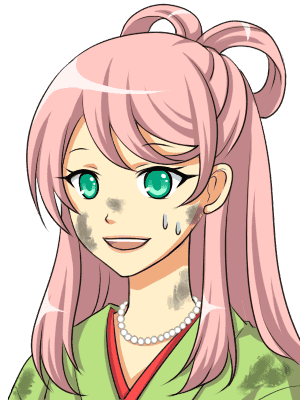 Konohana-sakuya
You see, they are triplets.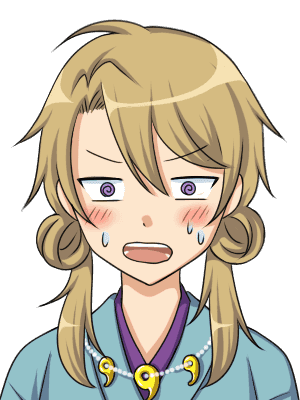 Ninigi
Triplets!? Seriously? I'm surprised by the power I inherited from the celestial gods...
The babies were still crying.
Ninigi was now holding the babies and looked into each baby's face. He soon found that there was no need to bet, because the eldest son was quite similar to his father Oshihomimi. He seemed to have a lot of nerve.
When Ninigi and Sakuya caught each other's eyes, Sakuya smiled awkwardly.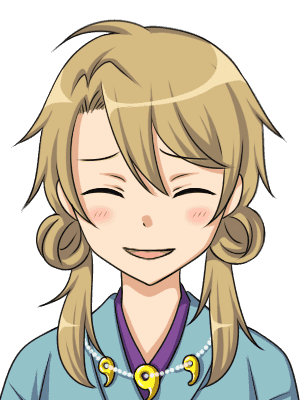 Ninigi
Well.....Sakuya. I'm sorry for doubting you. You've done a lot.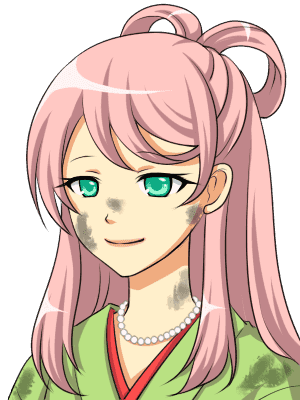 Konohana-sakuya
....It's okay. I'm happy you're now believing me.
Even though she was exhausted, she was still flowery beautiful.
They made up in the end. They named their kids Hoderi, Hosuseri, and Hohri.
And then the era of their kids would start.....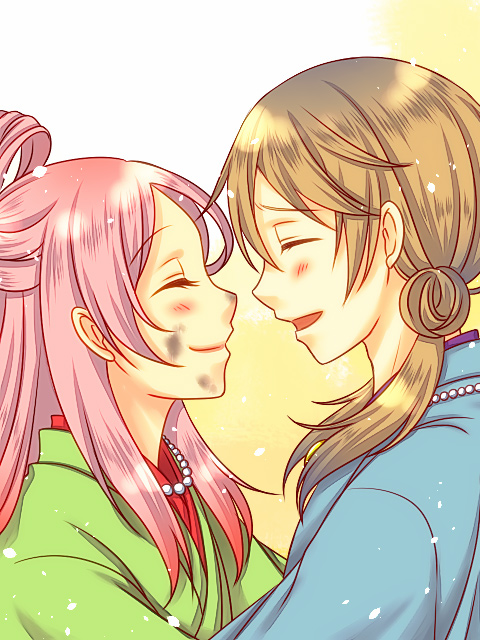 You can purchase "THE JAPANESE MYTHOLOGY KOJIKI" from U-NEXT.
---
Book recommended
Japan's oldest surviving narrative, the eighth-century Kojiki, chronicles the mythical origins of its islands and their ruling dynasty through a diverse array of genealogies, tales, and songs that have helped to shape the modern nation's views of its ancient past.
An earlier translation by Basil Hall Chamberlain published in 1882 is now out of print. This translation relates the translated text to modern scholarship and includes the most recent commentaries. Originally published in 1969.
The first English translation and examination of secret Japanese writings dating from the paleolithic to classical eras.Examines four suppressed and secret texts to discover the deeper truths beneath Japanese mythology.