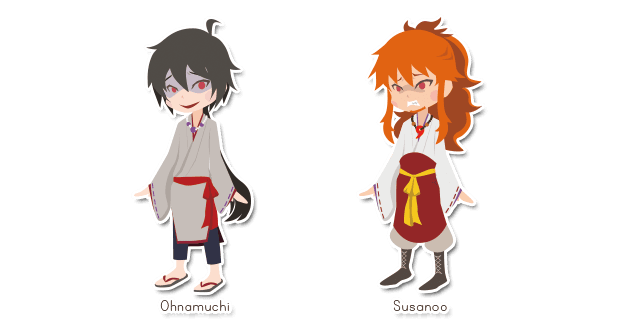 His Last Challenge
The next morning....
Since Ohnamuchi didn't come back, Suseri started preparing for his funeral while she was crying. Susanoh was ignored by his beloved daughter, and was just looking outside vaguely. He seemed a bit awkward.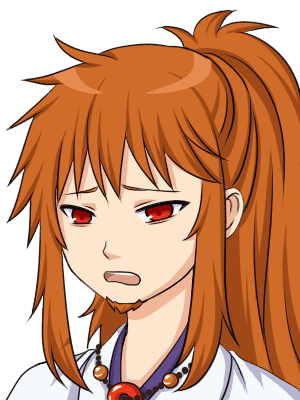 Susanoh
Stop crying! If he died in such a small challenge, it would mean that he was really a sissy man! He won't give you a happy life.
Suseri glared at her father.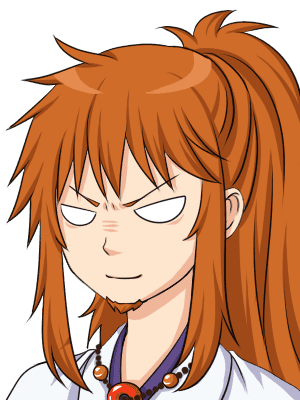 Susanoh
Oh...She is definitely my daughter. Her eyes are similar to mine. It's frightening enough to make me cry.......No, I'll never cry.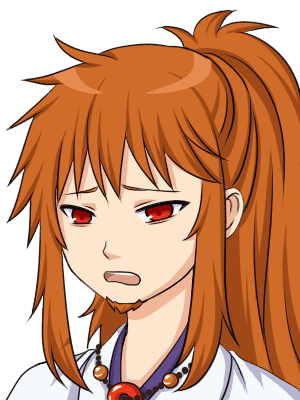 Susanoh
Sigh...Did I expect too much from him?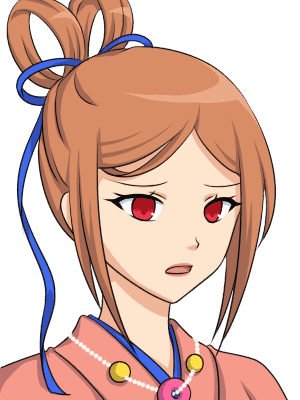 Suseri
At that time, both of them heard someone giggling. It was a surprise.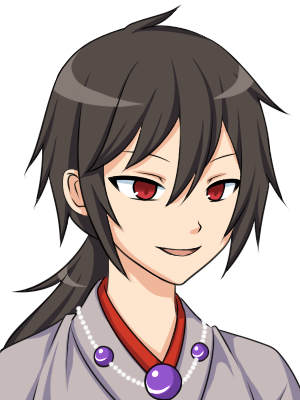 Ohnamuchi
I didn't know Mr.Susanoh had expected me! It's news to me. In fact, my life was at stake!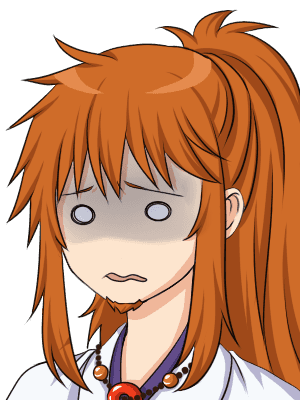 Susanoh
Susanoh jumped with surprise.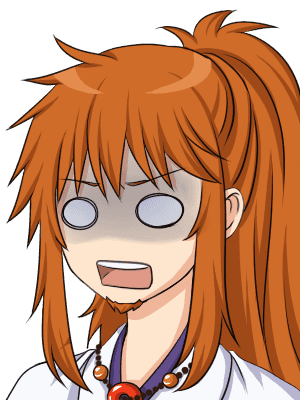 Susanoh
Did you come back from your grave?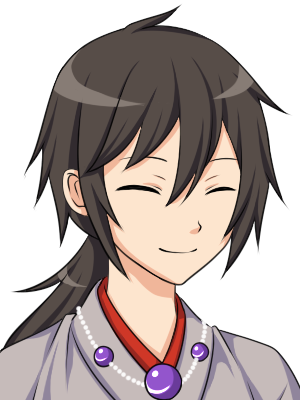 Ohnamuchi
No kidding. It often happens in the heroic story, doesn't it?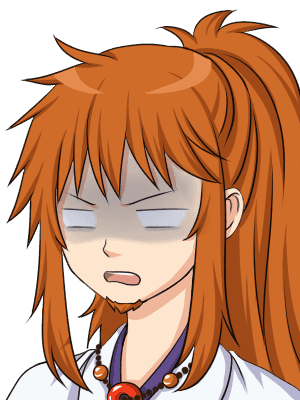 Susanoh
Hmm...You don't look like a zombie at all.
Apparently he was still alive.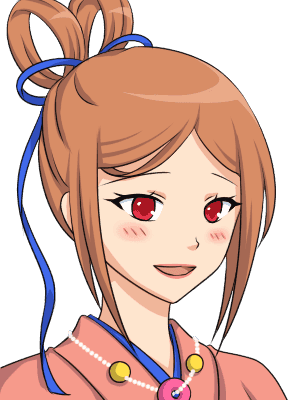 Suseri
Ohnamuchi!! How nice! Thank heavens!
While Susanoh was confused, Suseri ran to Ohnamuchi and hugged him.
But Susanoh immediately interrupted her.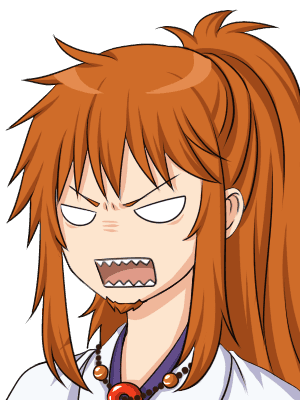 Susanoh
What the hell are you doing with my daughter!?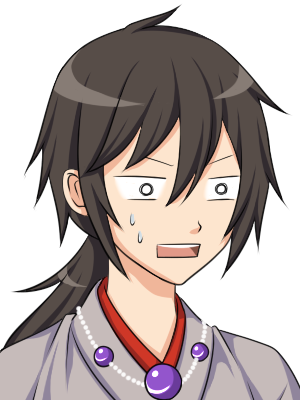 Ohnamuchi
What? Me? Is it my fault!?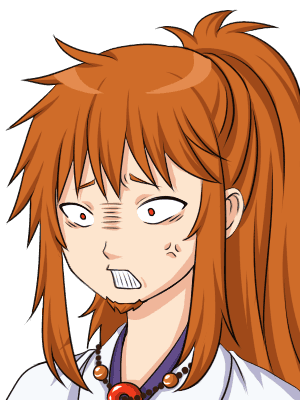 Susanoh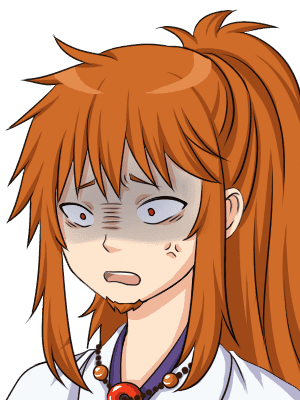 Susanoh
By the way, did you really get the arrow? I thought you were frightened by the fire and just came back without it!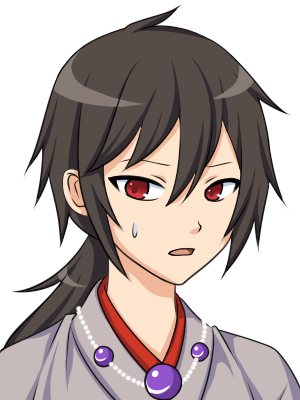 Ohnamuchi
No, Mr.Susanoh. I found it. But I have to say that I nearly died in the fire. I think you went too far.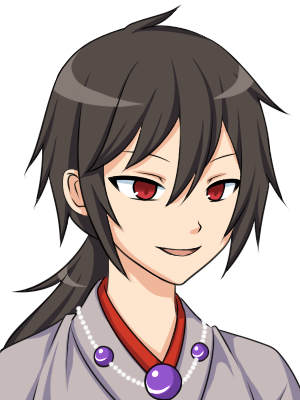 Ohnamuchi
And....here you are. This is your arrow, though the feather is already broken.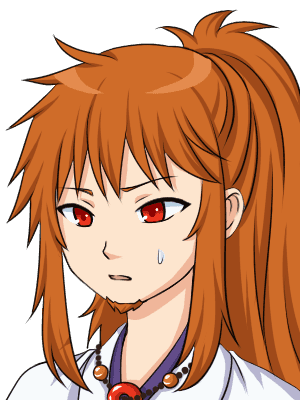 Susanoh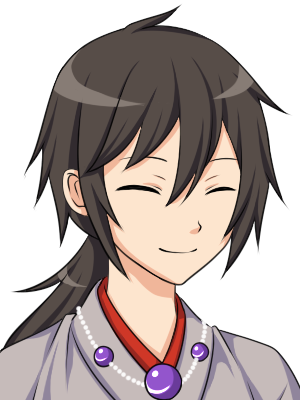 Ohnamuchi
Err...Mr.Susanoh. Do you remember the promise?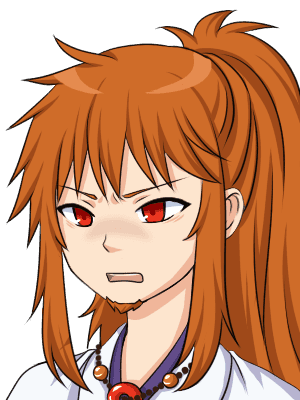 Susanoh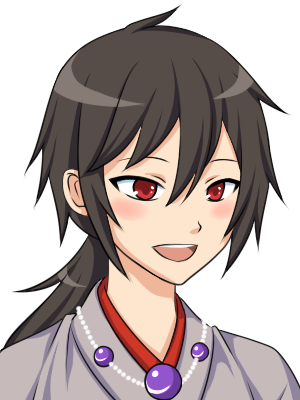 Ohnamuchi
You said you would think about our marriage after I finish this work.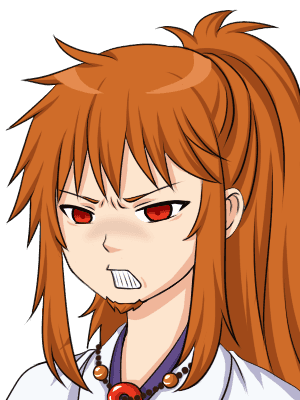 Susanoh
Ehh? I never said such a thing.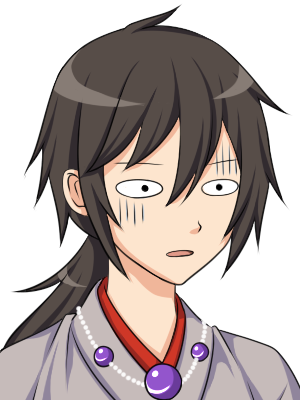 Ohnamuchi
Ohnamuchi complained like a kid.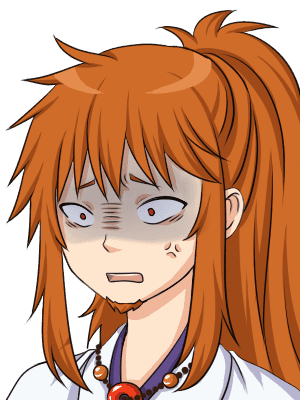 Susanoh
But he became normal at once.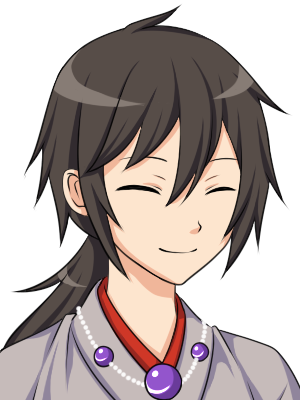 Ohnamuchi
Never mind. I might have misheard it.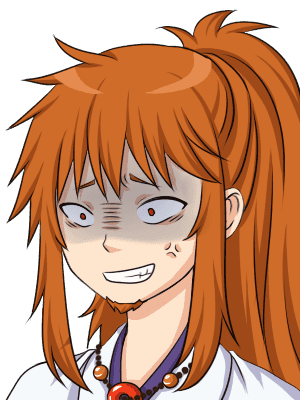 Susanoh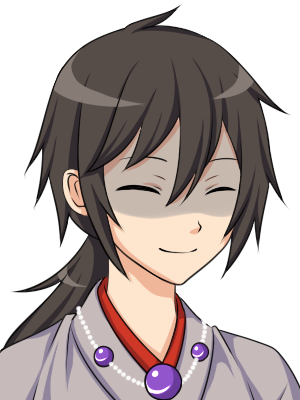 Ohnamuchi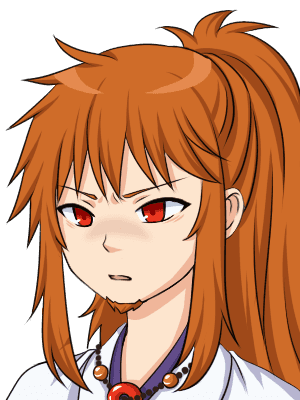 Susanoh
By the way, sissy man. Have you ever got rid of lice?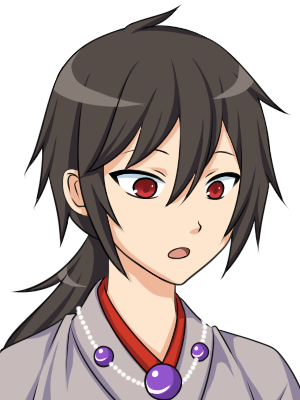 Ohnamuchi
You mean, combing out lice? Oh! It brings back memories. I used to do that for my father.
Lice were common before shampoo became popular, and nitpicking was a quite annoying work, as the idiom "nitpicking" shows. No kids liked doing it. When they let lice get away, they would easily spread to heads of others. So they must make sure to kill them all. The feeling of screwing lice was disgusting.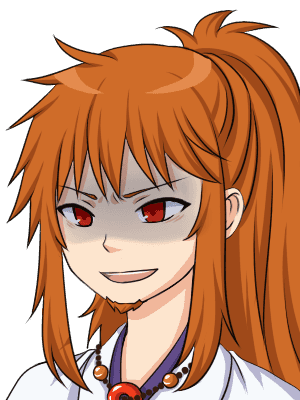 Susanoh
Please get rid of lice from my hair today.
As Susanoh just said it, he went to his room. Ohnamuchi tried to follow him, but Suseri interrupted.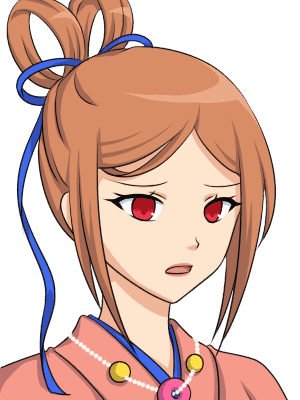 Suseri
Hey, Ohanamuchi. Bring this with you. It'll be handy, but keep it as a secret from Dad.
She gave him some berries and dirt. He couldn't get any hints how to use these things. He thought,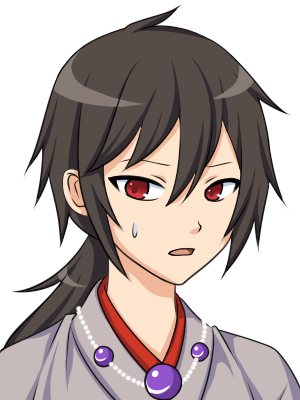 Ohnamuchi
Apparently they are not ordinary lice...
He hid them under his shirt.

Susanoh was waiting in the living room. He looked cranky.
Ohnamuchi found a sunny spot near a big column in the room. It seemed good for nitpicking.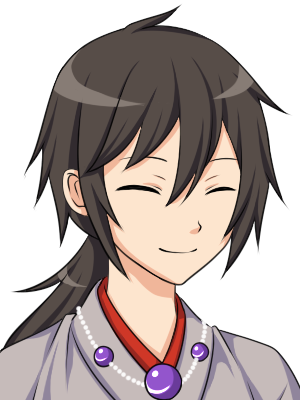 Ohnamuchi
Mr.Susanoh. Sorry for keeping you waiting. How about the area over there with good sunlight?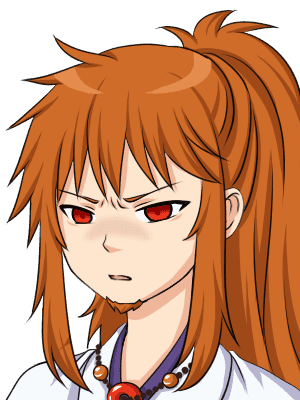 Susanoh
Susanoh sat down in front of the column.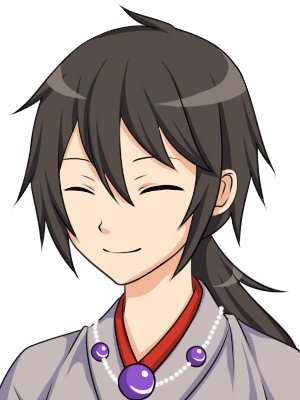 Ohnamuchi
Just when Ohnamuchi looked into Susanoh's hair, he stopped.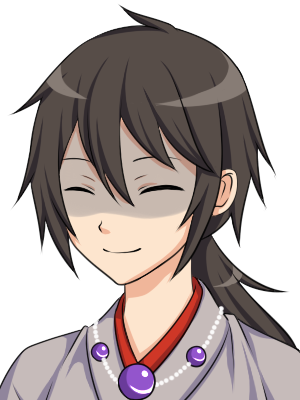 Ohnamuchi
There was a big worm. It was much bigger and much more disgusting than ordinary lice.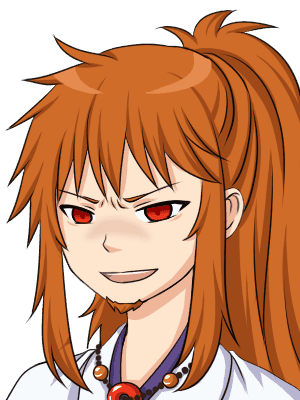 Susanoh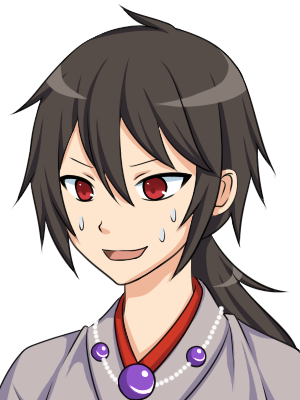 Ohnamuchi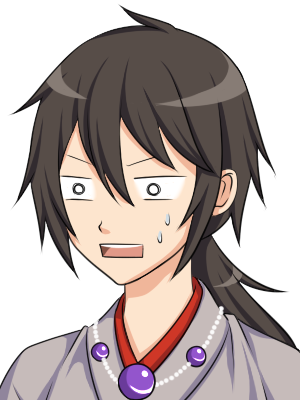 Ohnamuchi
.....................No way! This is quite a big matter!! How the hell he can have such a big worm in his hair!? Were the worms in the guest room his pets?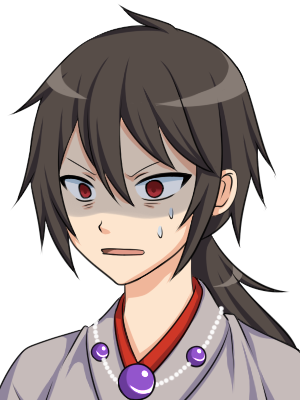 Ohnamuchi
Hmm....it's too big to screw it up. I have to bite it, but I might get infected by its poison. I need another solution...something else.................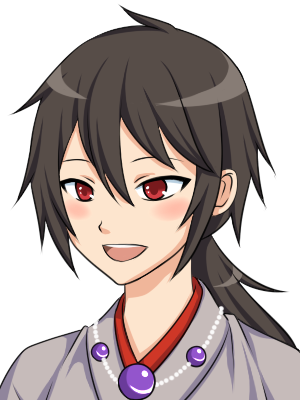 Ohnamuchi
He tentatively put the berry and dirt into his mouth and spewing them together.
He crunched and spitted them.
Susanoh was looking forward and didn't move.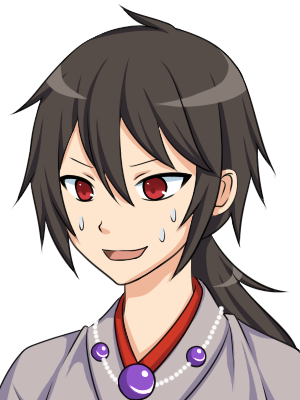 Ohnamuchi
Good. He doesn't seem to realise it. I'll do it until I use up all of the berries.
He repeated crunching and spitting.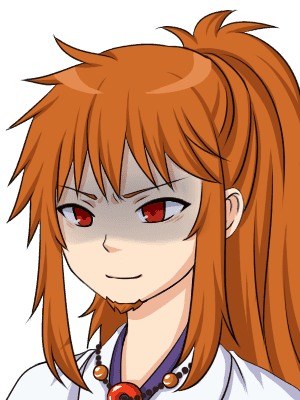 Susanoh
Oh. You are powerful enough to bite the worm, aren't you? I'm impressed. You looked so weak on the first day, but you've become better.
Susanoh was a bit relieved when he saw the growth of Ohanmuchi.
He didn't intend to tease him. He just wanted Ohnamuchi to become tough in order to face his half-brothers. He thought even if he helped him, it would just be temporal.
That's why he actually imposed some ordeals on him.
However, he didn't feel like letting Ohnamuchi go back to Izumo yet, because he looked obsessed with Suseri too much.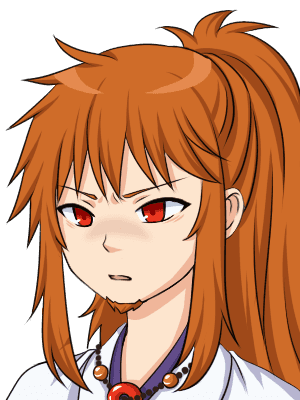 Susanoh
You've already had sort of charisma. So all you need now is a little confidence and a large appetite.
While Susanoh was thinking about that, he became sleepy. The sunshine was gentle and Ohnamuchi treated his hair very well.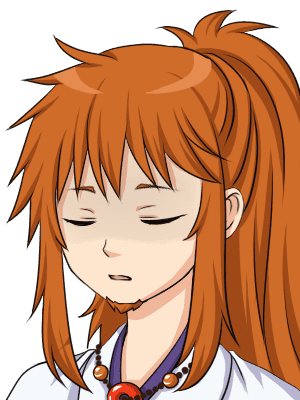 Susanoh
.....zzzzzzzz..............zzzzzz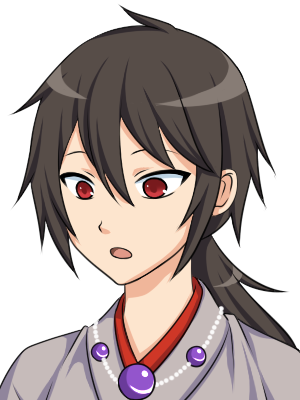 Ohnamuchi
Oh, did you fall asleep, Mr.Susanoh?
You don't look like a legendary hero...but you're lovable.
Ohnamuchi stopped biting the berries and chuckled.
After he convinced that Susanoh was in a deep sleep, he combed Susanoh's hair carefully and tied it around the column stiffly.
You can purchase "THE JAPANESE MYTHOLOGY KOJIKI" from U-NEXT.
---
Book recommended
Japan's oldest surviving narrative, the eighth-century Kojiki, chronicles the mythical origins of its islands and their ruling dynasty through a diverse array of genealogies, tales, and songs that have helped to shape the modern nation's views of its ancient past.
An earlier translation by Basil Hall Chamberlain published in 1882 is now out of print. This translation relates the translated text to modern scholarship and includes the most recent commentaries. Originally published in 1969.
The first English translation and examination of secret Japanese writings dating from the paleolithic to classical eras.Examines four suppressed and secret texts to discover the deeper truths beneath Japanese mythology.