Amano Hollow
All gods turned up at Amano Hollow with items which they were asked for by Omohikane.
There was a bonfire and a stage made of a big tub upside-down. Many gods related to music were sitting behind the stage and preparing their instruments, while the other gods were arranging a party. Next to them, a bunch of Long-Voice-Birds were there. They were the birds which sang incredibly noisily. People were usually irritated by the annoying song, but at that time, all gods expected it. The birds looked more confident than usual.
Masculine Tadikarao was waiting behind the cave.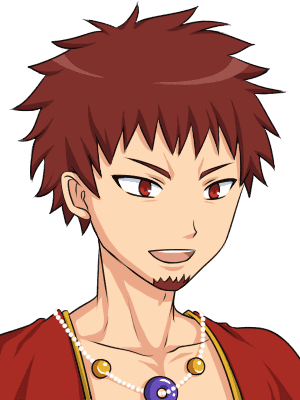 Tadikarao
Futodama was standing in front of the cave holding the adorned cleyera tree.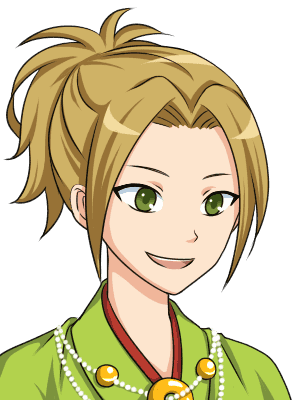 Futodama
Koyane was ready for chanting.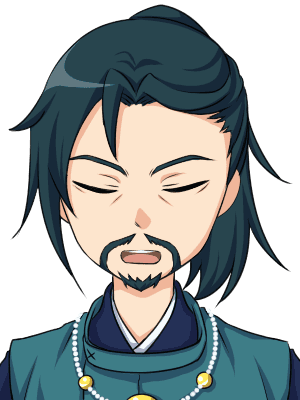 Koyane
In the end Uzume went up the stage. At the sight of her appearance, many gods got excited. Her hair was decked with vines and flowers. And most importantly, her dress was quite hot and skimpy. They could nearly peek at her bum and tits and...stuff like that. She pulled down her skirt more and beckoned Omohikane.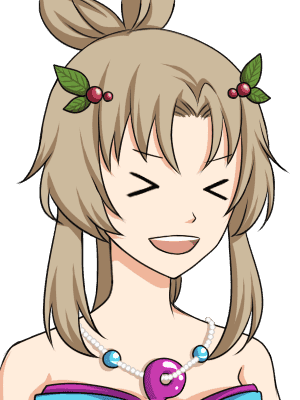 Uzume
She shook bamboo grasses in her hand. When it made captivating sounds, many gods howled with joy.

Omohikane was now on a small mound. He went over the plan again and gave the participants the final cue.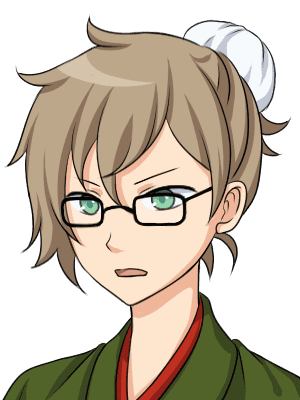 Omohikane
Ladies and gentlemen! Welcome to Amano Hollow!! This is the operation of 'Let's bring back Amaterasu from the cave!
He didn't seem to have a talent for giving a good name.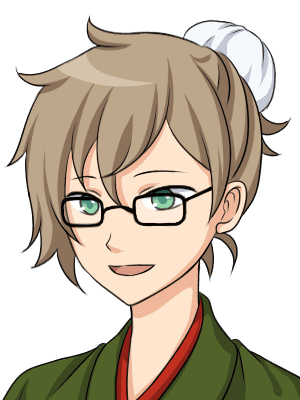 Omohikane
There is only one chance. If we should fail it, we would never survive. Please do exactly what I told you. So...let's start with the Long-Voice-Birds.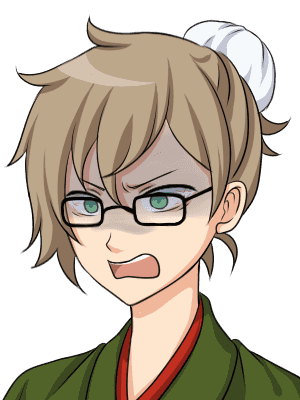 Omohikane
Cock-a-doodle-doo!!
The birds took the opportunity and sang as loud as they could. After that, Koyane started chanting Norito.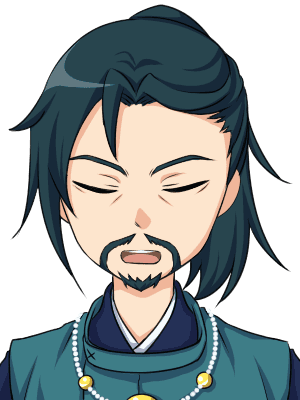 Koyane
Kashikomi, Kashikomi, Momamosu...
When his sutra finished, they could hear a disco music. Uzume started dancing to the tunes. The gods made a toast and had a drinking binge while watching her dance.
Though Koyane also wanted to see the show, he controlled himself and went to Futodama who was holding the cleyera tree by herself.
"Yeaaaaaaaah!! Uzumeeeeee!! Soooooo Cool!!"
"Awesome!! It's awesome!!"
Uzume danced and danced and danced to the beat of blaring music. Each time when her clothes rose up, the audience shouted with pleasure. Some of them could peek at her bosom.
"Yes!! I saw it! I saw it!"
"Yeaaaaaaaaaaaaaaaaaaaaaaaaaaaaaaaahhh!!"

Meanwhile Amaterasu was confused by the blaring music and cheers.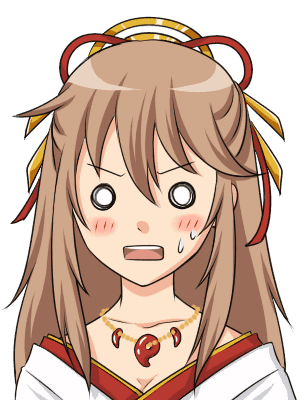 Amaterasu
......What? What's going on? What is this song of birds? It's dark outside, isn't it? Has the morning come without me?
"Woooooow!!"
She could hear the loud cheers even inside the cave.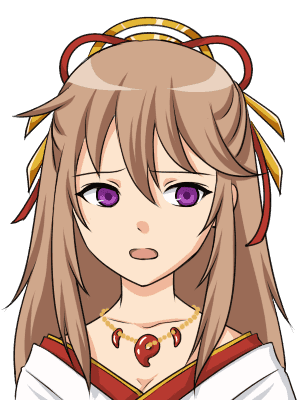 Amaterasu
What's going on outside? I had better look just a little bit...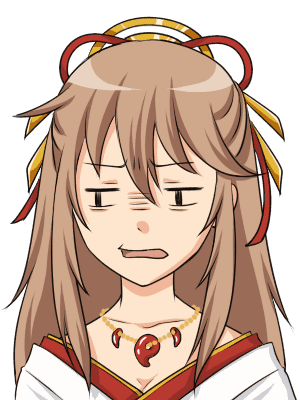 Amaterasu
...No. No rush. It might be Omohikane's trap.
However, she couldn't contain herself and opened the door of the cave quietly. She was still cautious. She opened it so slightly that she could barely see outside.
When Omohikane noticed Amaterasu, he beckoned Tadikarao waiting behind the cave.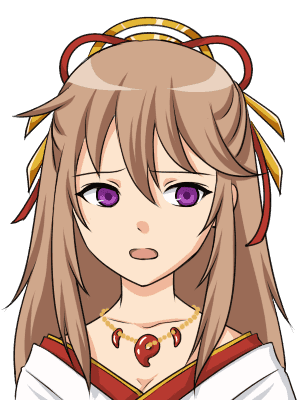 Amaterasu
Hey...You. What's happened? What is all of the hubble?
Uzume told her a false story.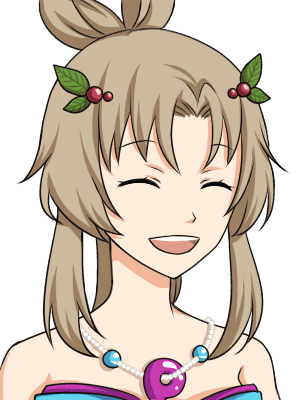 Uzume
You know, the new god finally turned up here! She is much greater than you! We're all extremely happy now and having a party!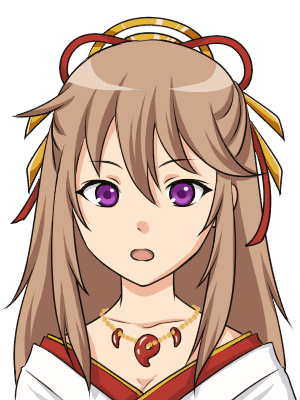 Amaterasu
It was Amaterasu herself that decided to go to the cave. Nevertheless she felt bad with this unexpected situation. She opened the door a little more. Now they could see her light through it.
(She was always emitting the strong light, because she was the god of the sun.)
Futodama and Koyane pointed at Amaterasu with the adorned cleyera tree. A bunch of Yata Mirrors and Yasakani beads reflected her light and dazzling like a disco ball.
Meanwhile the other gods got excited more at the dance show.
Amaterasu thought.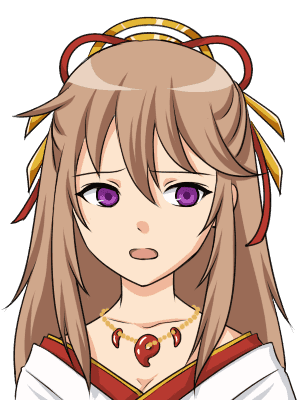 Amaterasu
It's so bright and beautiful! The new god must be much more powerful than me. All gods look extremely hyper...even though I'm depressed.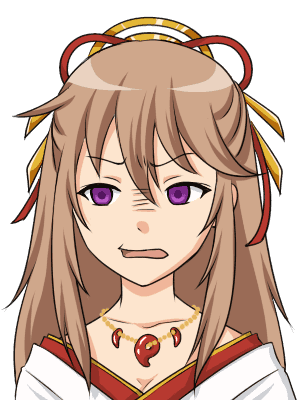 Amaterasu
......Mmm. I got a little frustrated. Why not peeking at her face? I'm just curious.
Uzume's dance came to the climax. She didn't wear her shirt anymore. In fact, most gods focused on Uzume rather than Amaterasu at that time.
She kept on dancing enthusiastically and ended up taking off all of her clothes.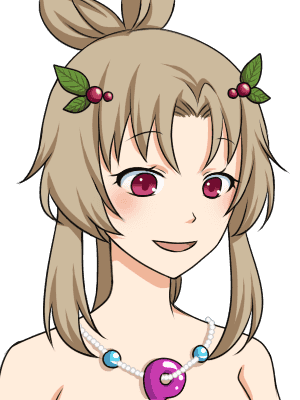 Uzume
Oh! I'm with nothing on...!
"Hahahahahahahahahahahahha!!"

When the gods saw naked Uzume, they all burst out laughing. Their laughter echoed all over the Celestial Plain. Uzume also laughed but continued dancing.
Amaterasu was confused even more.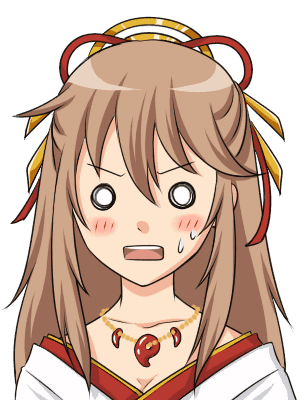 Amaterasu
Eh? What? What is interesting? Is she also good at stand-up comedy?
She went forward as if she was attracted by the sound. She could see only the silhouette.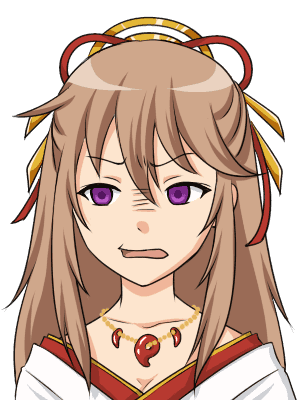 Amaterasu
It's too bright to see her face...but she must be the new god. She must be stuck-up and twitchy!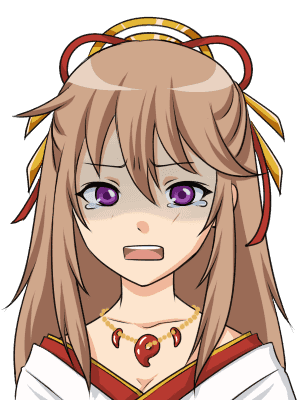 Amaterasu
Oh, no! Why do they got so excited!? Shit! ....but I won't cry.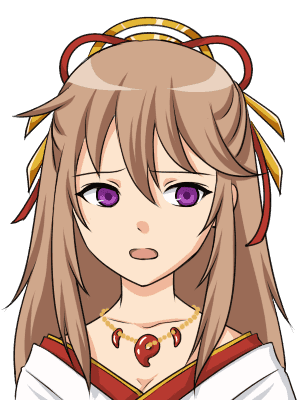 Amaterasu
Amaterasu showed her face from the cave. At the same time Omohikane called Tadikarao.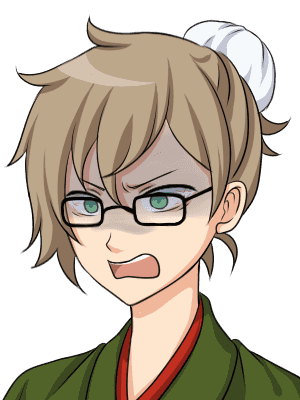 Omohikane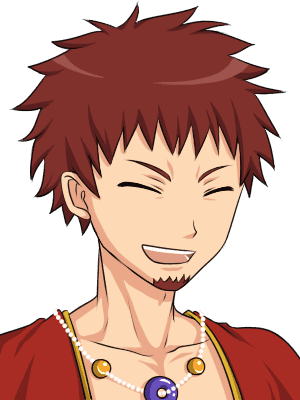 Tadikarao
Tadikarao pulled Amaterasu's arm strongly.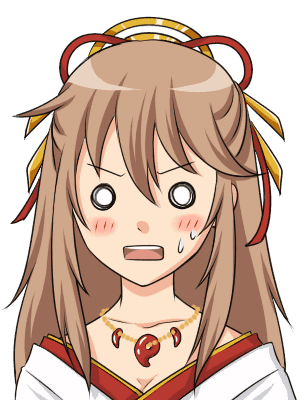 Amaterasu
Gah! Tadikarao!? What are you doing here?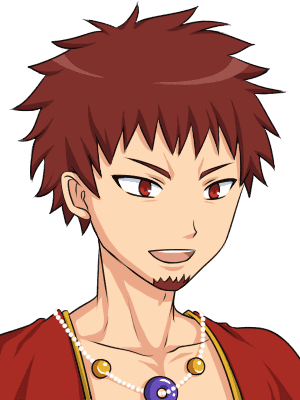 Tadikarao
He took her outside the cave and Futodama closed the door with a supernatural power immediately.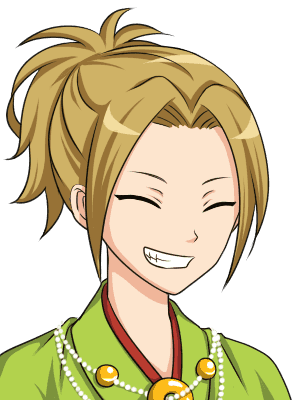 Futodama
You can't go back to the cave.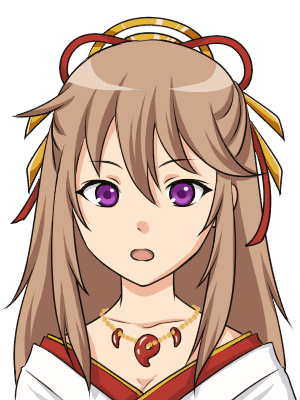 Amaterasu
Eh? What? What's going on? Where is the new god?
Only Koyane was standing at the exact place where Amaterasu thought the new god was standing. He was holding the cleyera tree adorned with numerous Yata Mirrors.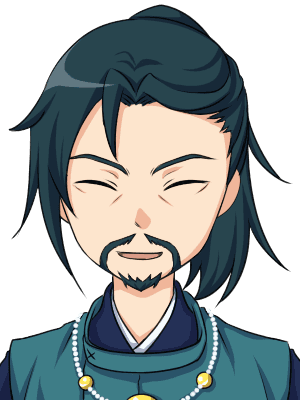 Koyane
We're all waiting for you.
She looked into the mirrors. The fact was that she had just saw herself in the mirror as the new god.
Amaterasu was appalled. Finally, Omohikane told her the truth.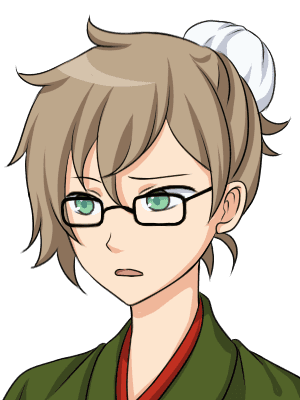 Omohikane
Ah...We made up everything. We have had quite hard time after we lost you. Can you understand the responsibilities of your position more as the god of sun?
Uzume interrupted.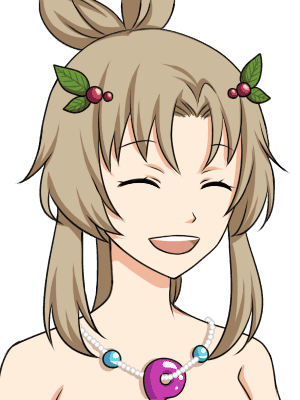 Uzume
Surprise!! Omohikane planned everything! Were you surprised?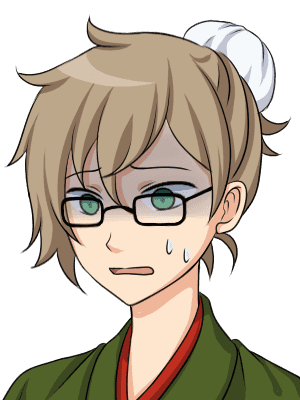 Omohikane
Oh! Uzume! Please put on your clothes!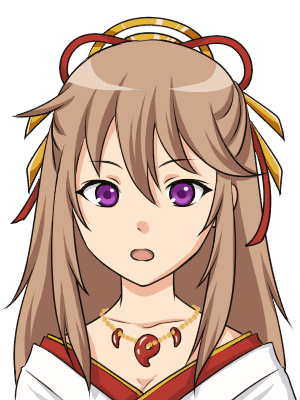 Amaterasu
Oh, my god...Is it all for me...?
As Amaterasu eventually got the point, she couldn't help dropping some tears.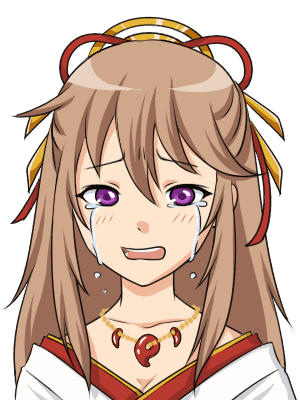 Amaterasu
Oh....Sorry....Sorry to everyone.
"Yeah!! Amaterasu is coming!!!"
All gods were so glad to see her. They came and cheered her one after another.
The atmosphere of excitement hadn't stopped. They kept on partying including Amaterasu.
Thus, the light of the sun came back to the Celestial Plain and Middle Earth again.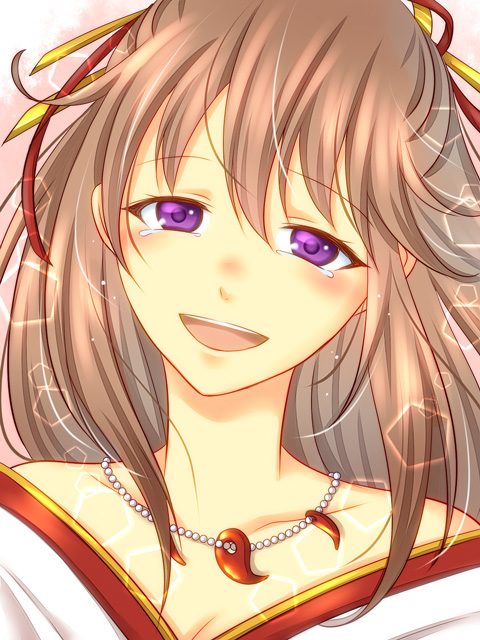 You can purchase "THE JAPANESE MYTHOLOGY KOJIKI" from U-NEXT.
---
Book recommended
Japan's oldest surviving narrative, the eighth-century Kojiki, chronicles the mythical origins of its islands and their ruling dynasty through a diverse array of genealogies, tales, and songs that have helped to shape the modern nation's views of its ancient past.
An earlier translation by Basil Hall Chamberlain published in 1882 is now out of print. This translation relates the translated text to modern scholarship and includes the most recent commentaries. Originally published in 1969.
The first English translation and examination of secret Japanese writings dating from the paleolithic to classical eras.Examines four suppressed and secret texts to discover the deeper truths beneath Japanese mythology.