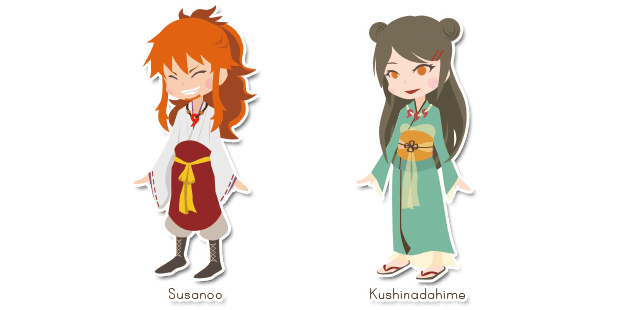 Yakumo (Eight layered clouds)
A few days after the battle between Susanoh and the dragon, Omohikane popped into Amaterasu's room in the palace of the Celestial Plain.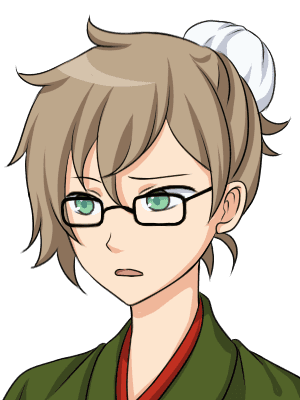 Omohikane
Amaterasu, Susanoh's come over here. He said he want to see you. Can I let him in?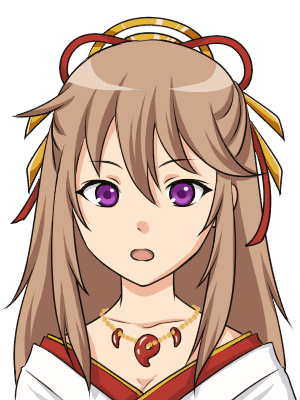 Amaterasu
Really? I haven't realised that at all. He seems different from the last time he came here. He made a noisy sound like thunder at that time.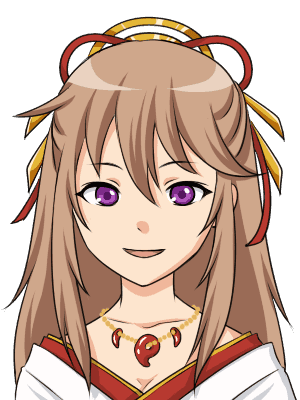 Amaterasu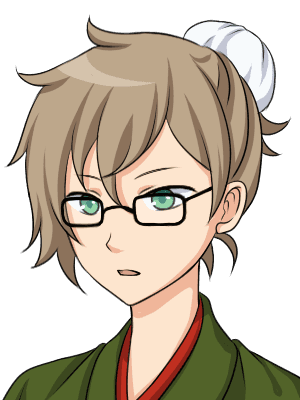 Omohikane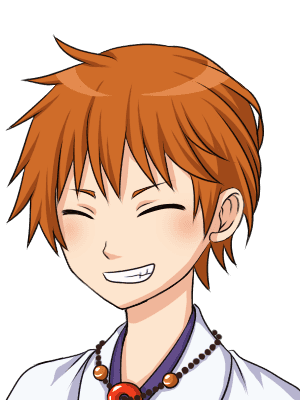 Susanoh
Susanoh dashed into her room.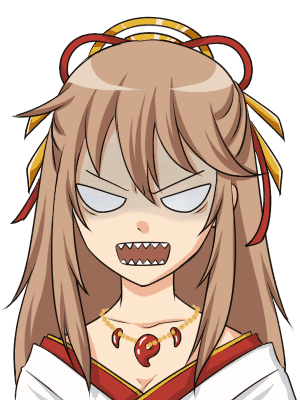 Amaterasu
I told you call me your highness, didn't I?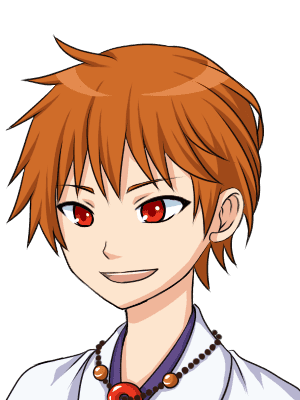 Susanoh
Oops, sorry. Anyway I have a girlfriend!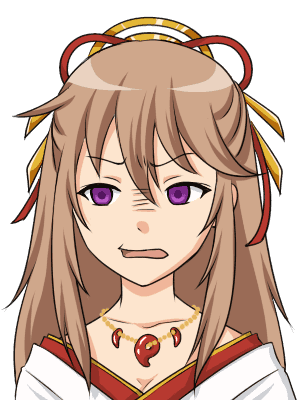 Amaterasu
What? Did you come here to say such a thing?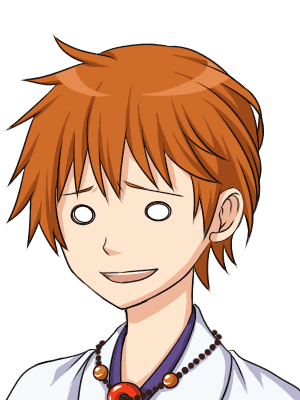 Susanoh
I'm not kidding. I'm not so bored.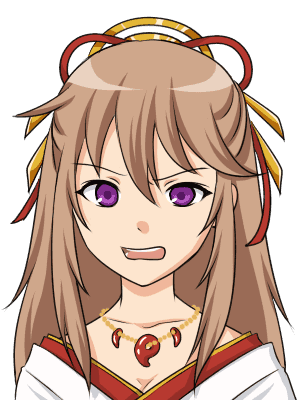 Amaterasu
Who knows? Then, why did you come here?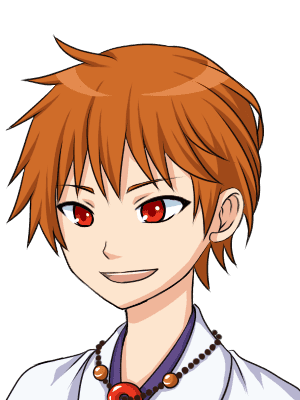 Susanoh
Yes, I want to offer you this...
Susanoh passed her a rectangular wooden box. Inside the box, there was a dazzling sword wrapped in a clean white cloth.
It was the sword that Susanoh found in the tail of the dragon.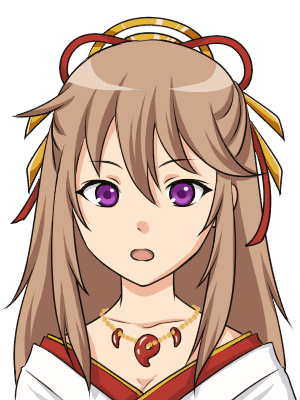 Amaterasu
Wow. What a beautiful sword! Can I really take it?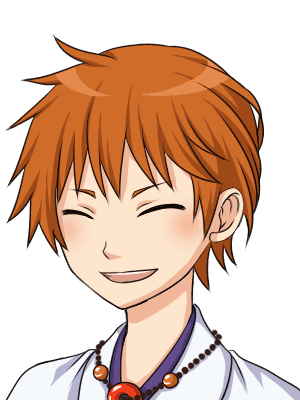 Susanoh
I insist! It's a token of my apology for all the mess I caused here. I know there is no way to erase them out but...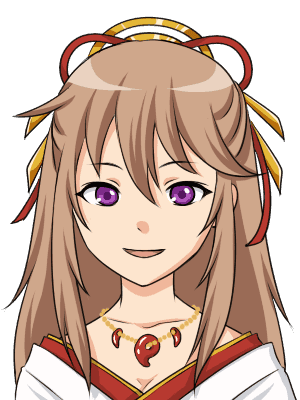 Amaterasu
OK, so I'll take it with no reserve. Thank you.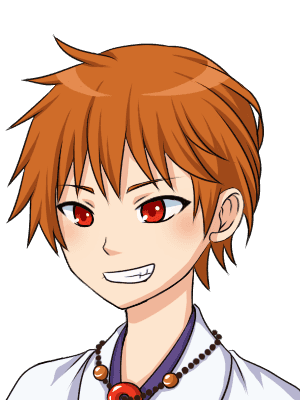 Susanoh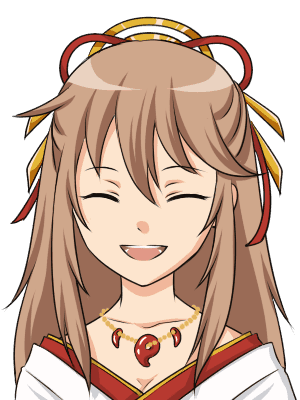 Amaterasu
You look quite changed. You must have met someone very special.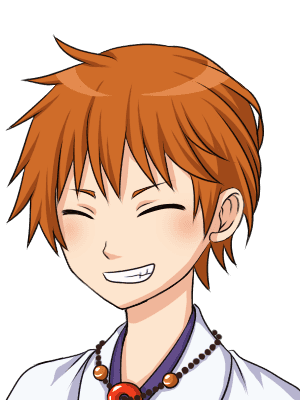 Susanoh
Absolutely! Kushinada is the best wife!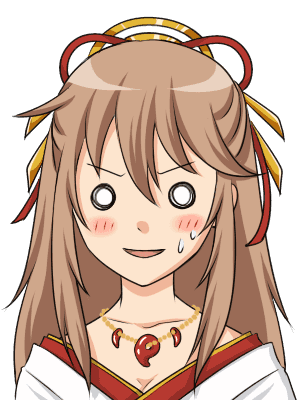 Amaterasu
Amaterasu was aghast.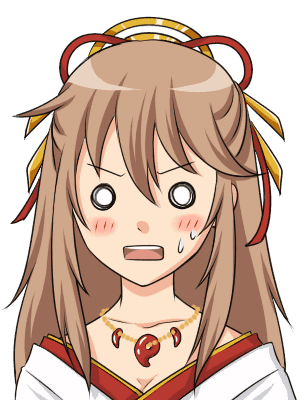 Amaterasu
A wife? Have you already married? Only a few weeks have past after you left.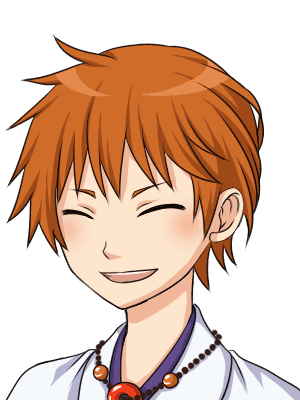 Susanoh
Hahaha! It was a love at the first sight!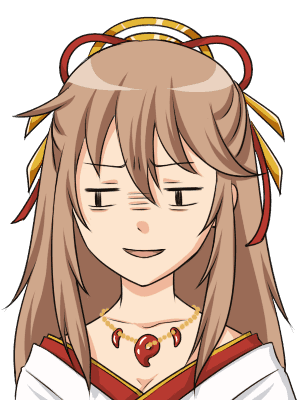 Amaterasu
Whatsoever. Don't you think it's too quick? Can you decide to marry in such a short while?
Well...I have to admit that you look very happy. But....I'm a little confused and jealous...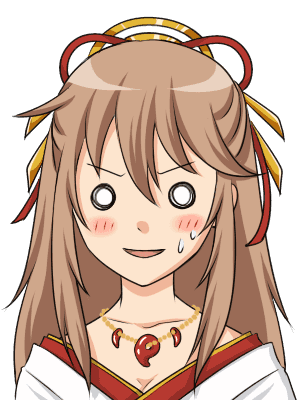 Amaterasu
Anyway, congratulations! I'm glad to hear that.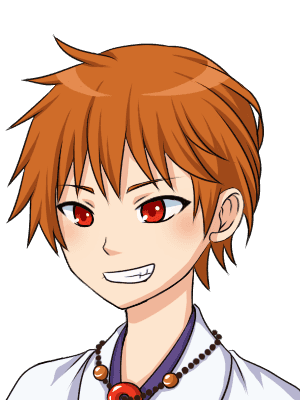 Susanoh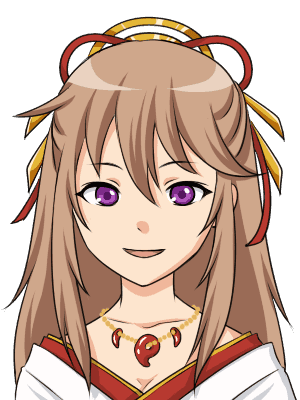 Amaterasu
I'll always watch over you even though I can't let you stay here anymore.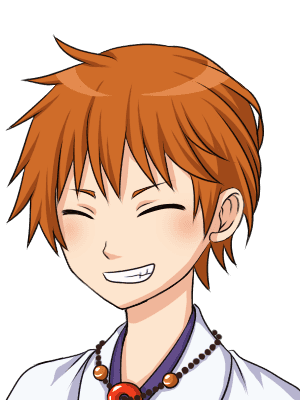 Susanoh
So, I'm gonna go now. I really appreciate your support. Good bye!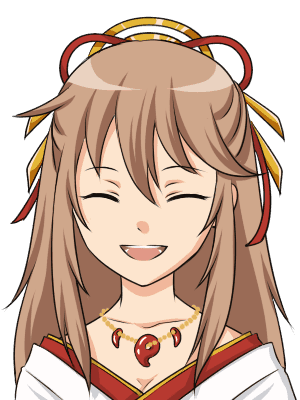 Amaterasu
Oh, yes. Good bye and take care.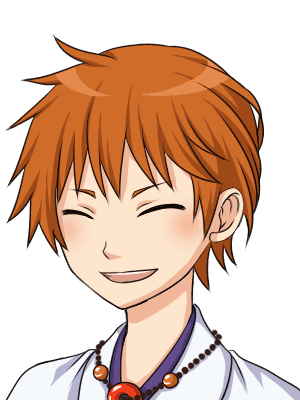 Susanoh
Susanoh went back to Izumo cheerfully as soon as he gave the sword to Amaterasu. Since she was worried about him even after she had dismissed him, she was quite relieved at the bottom of her heart. She can't help smiling when she looked at his sword.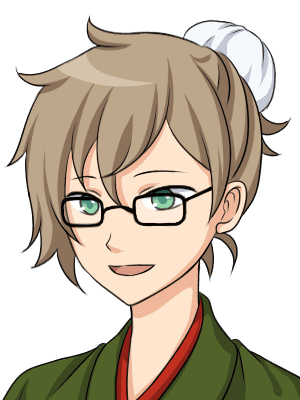 Omohikane
He looked well. It's nice isn't it?
Omohikane said to Amaterasu.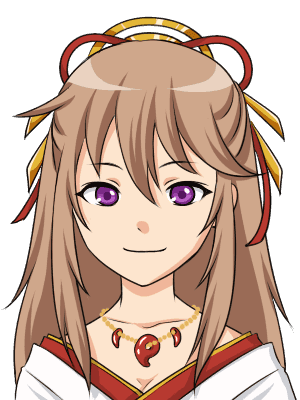 Amaterasu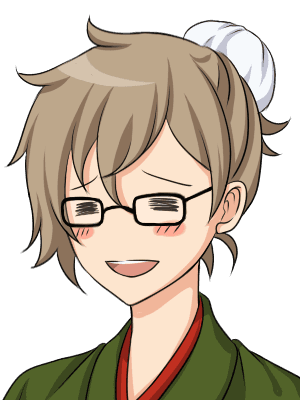 Omohikane
But, don't you feel bad that your little brother got married first?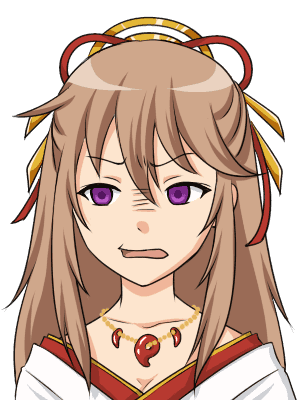 Amaterasu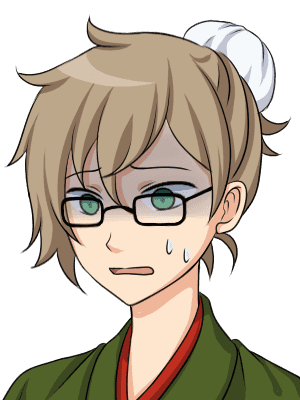 Omohikane

A few months later...
Susanoh swang the door of their bedroom in the early morning.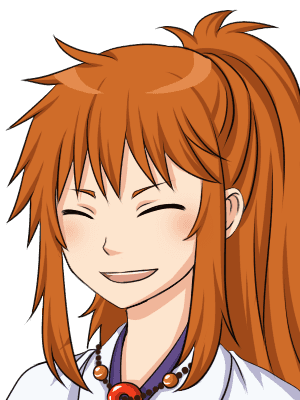 Susanoh
Hey, Kushinada! Wake up! I have something to show you!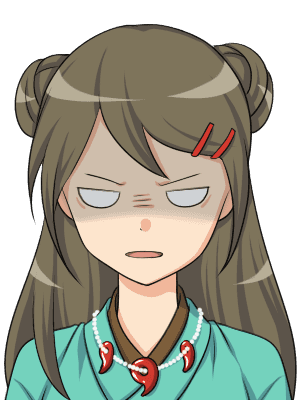 Kushinada
Mmmm...what? It's too early to get up.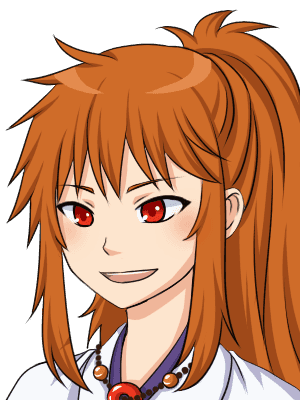 Susanoh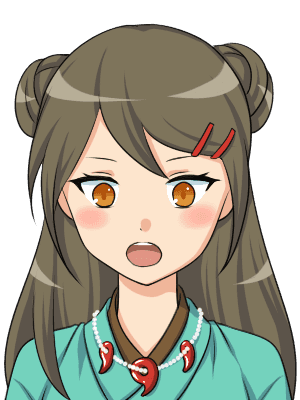 Kushinada
Gaaaah! What the hell are you thinking?
He compelled her to get out of the bed, and took her up to the bank of Hee river.
He went downstream.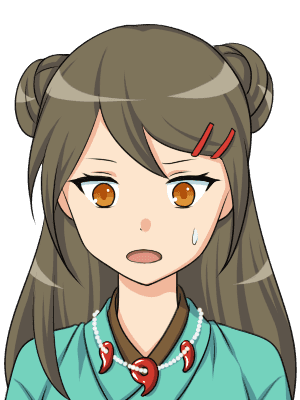 Kushinada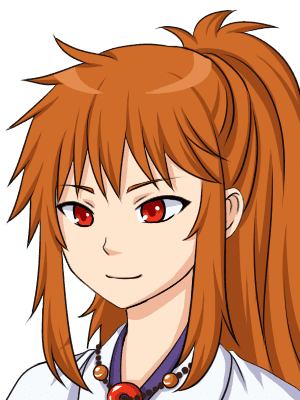 Susanoh
We're almost there. When we go through this forest...
There was a plain covered with grass and flowers.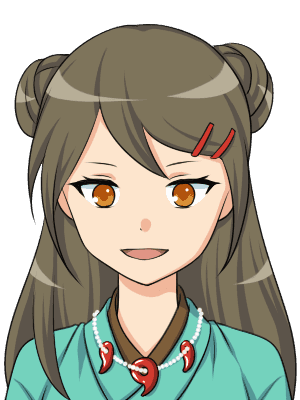 Kushinada
Wao. It's brilliant. It's quite refreshing.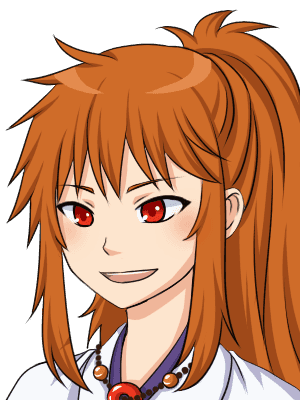 Susanoh
Do you think so? When I came here first, I also thought it is very refreshing and crisp. Then I named this place Suga!
Sugasugashi means crisp in Japanese.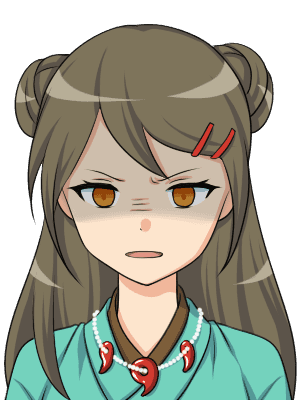 Kushinada
Kushinada found a big house on the top of a hill.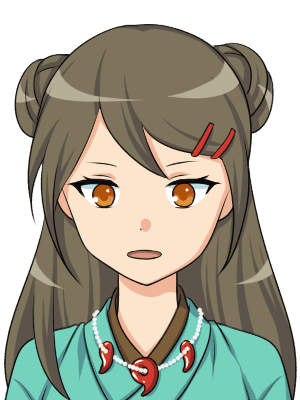 Kushinada
Do any aristocrats live there?
She was thinking while lookking at the house vaguely.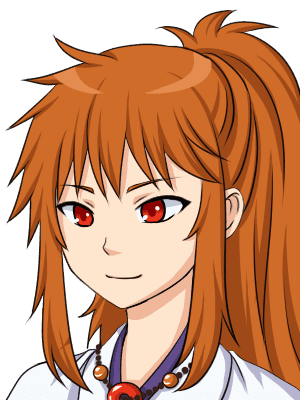 Susanoh
Susanoh pulled her arm.
It was a very big house which was surrounded by big hedge. Susanoh entered the house without hesitation.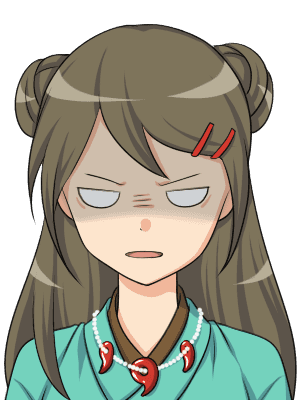 Kushinada
Oh, god. It seems like another break-in...
Kushinada hesitated a little but followed him.
There was no one in the house. It was totally quiet.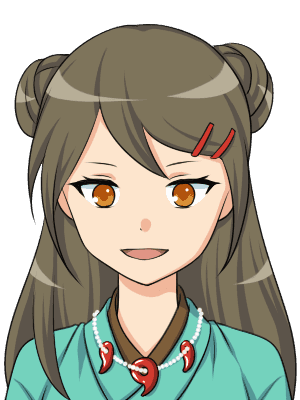 Kushinada
Wao...this house is gorgeous. I can smell the aroma of fresh wood.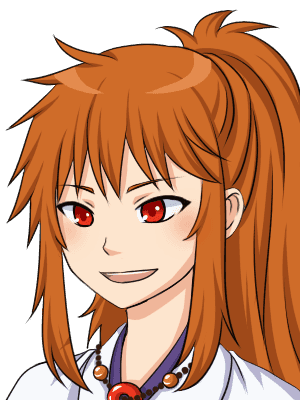 Susanoh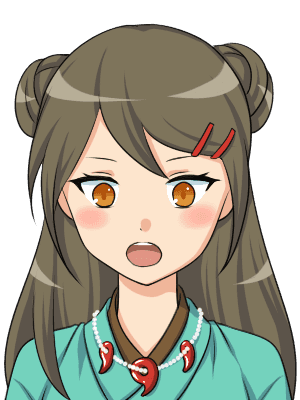 Kushinada
Susanoh smiled confidently.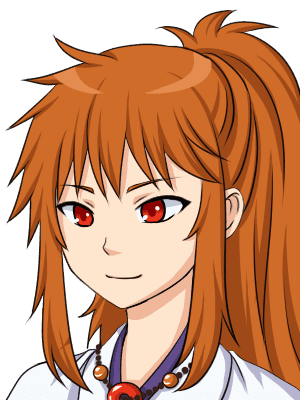 Susanoh
Let's live here. Your parents can also live here. Ashinazuchi should be the headman of the new village.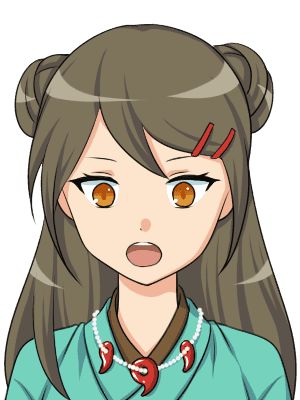 Kushinada
Oh, I can't believe it. I knew you often sneaked out these days, but this is beyond my imagination!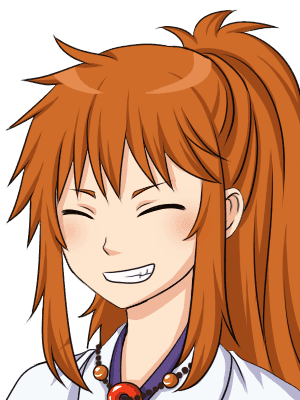 Susanoh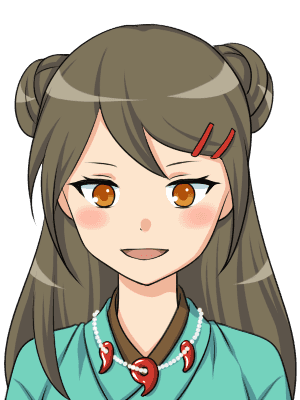 Kushinada
Yes! I like it! Thank you Susanoh!
From the balcony, they saw the sun rise over the mountain range and thick clouds.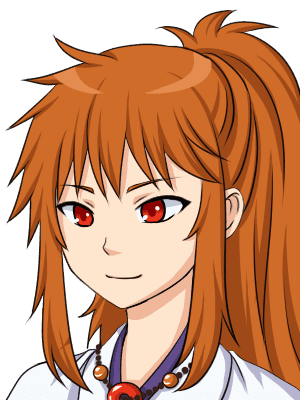 Susanoh
Yakumo-tatu izumo-yaegaki tuma-gomi-ni yaegaki-tukuru sono-yaegaki-wo (I made eight layered hedge for my wife in Izumo under the eight layered clouds.)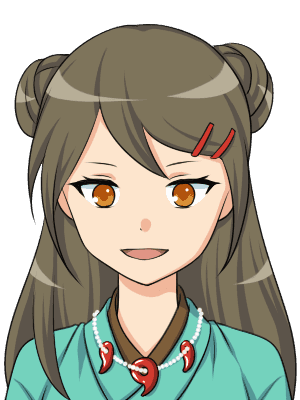 Kushinada
Is it a poem? I don't think you are that type of person..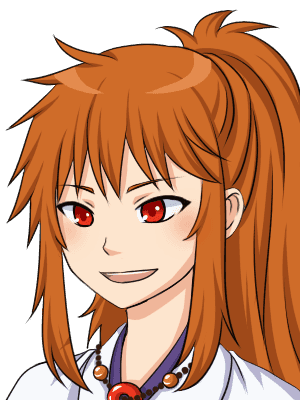 Susanoh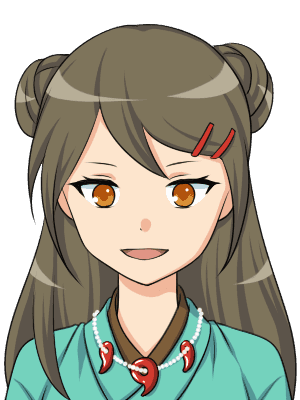 Kushinada
Err...yes. It's not bad. You might have a talent.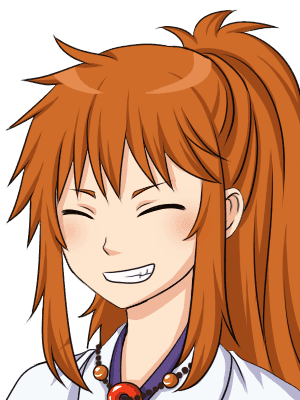 Susanoh
Hahaha. ......I love you.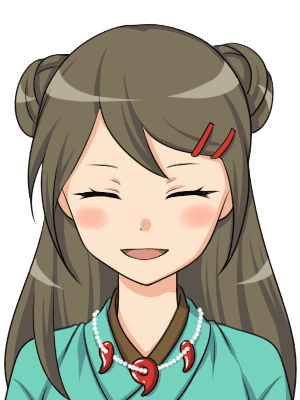 Kushinada
Kushinada nodded and smiled brightly.
They say that it was the first poem in Japan.
And then Susanoh and Kushinada lived happily ever after.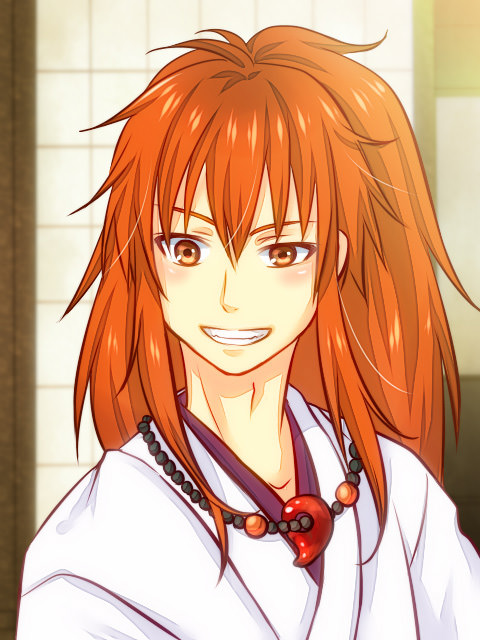 You can purchase "THE JAPANESE MYTHOLOGY KOJIKI" from U-NEXT.
---
Book recommended
Japan's oldest surviving narrative, the eighth-century Kojiki, chronicles the mythical origins of its islands and their ruling dynasty through a diverse array of genealogies, tales, and songs that have helped to shape the modern nation's views of its ancient past.
An earlier translation by Basil Hall Chamberlain published in 1882 is now out of print. This translation relates the translated text to modern scholarship and includes the most recent commentaries. Originally published in 1969.
The first English translation and examination of secret Japanese writings dating from the paleolithic to classical eras.Examines four suppressed and secret texts to discover the deeper truths beneath Japanese mythology.