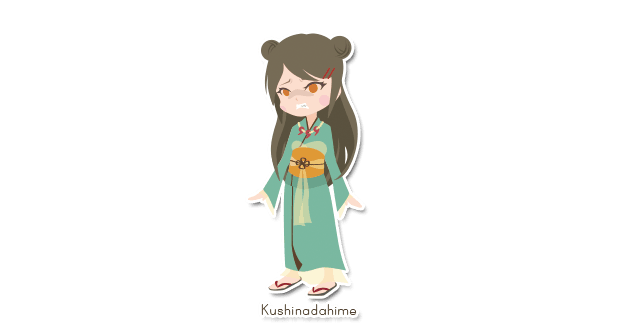 A Romantic Meeting
As Susanoh got traumatised by the happening with Ohgetu, he ended up walking around Middle Earth aimlessly.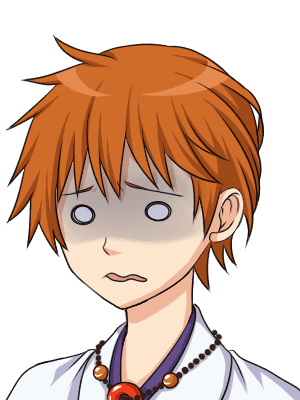 Susanoh
Sign...I haven't seen anyone for a couple of days. I can't get that sight out of my mind. Shit! It almost makes me crazy.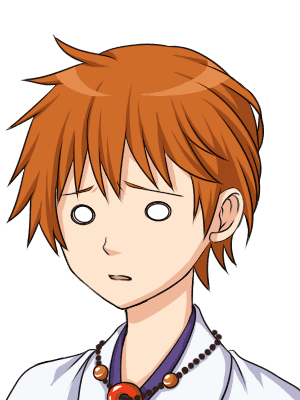 Susanoh
...And I'm starving again. I'm nearly dying of hunger.
In the end he arrived at the bank of Hee river in Izumo.
It was getting dark. He found himself totally fatigued. He sat with his leg crossed and looked at the river vaguely. No one else was there.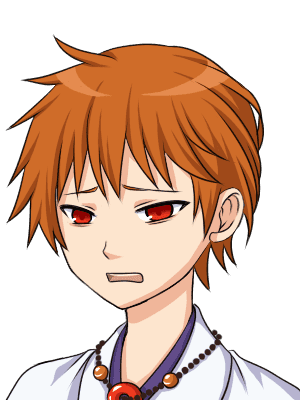 Susanoh
Sign....Amaterasu....Omohikane....I caused too much troubles...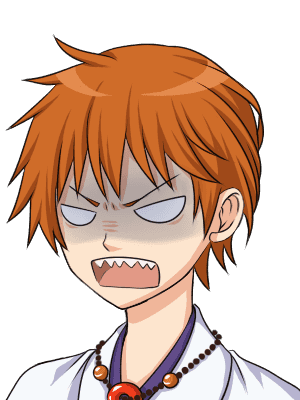 Susanoh
Gaaah! It's no use to think about it!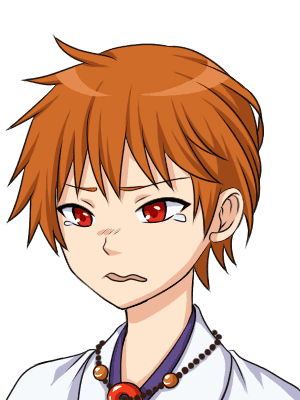 Susanoh
I miss...........people.
......but I won't cry.
He was sitting there for a long time without doing anything.
Then suddenly he found something floating from the upstream. It was a chopstick.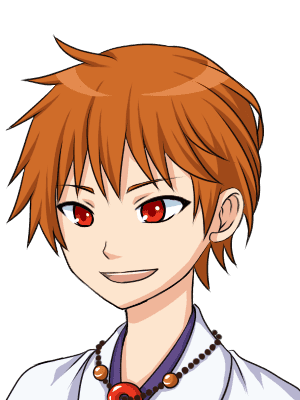 Susanoh
There must be someone living in the upstream!
Since he couldn't put up with his loneliness any more, he decided to go to the place where the chopstick had come from.

The Sun had already gone in.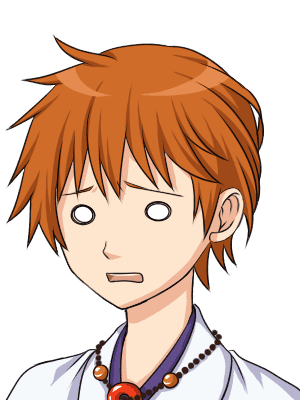 Susanoh
Even if I can find a house, they must have already gone to bed...
Then he heard someone sobbing.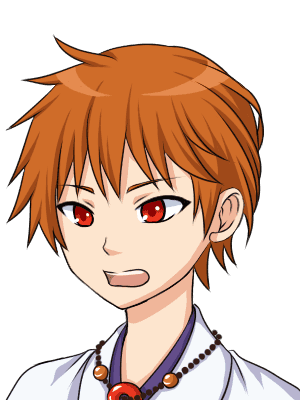 Susanoh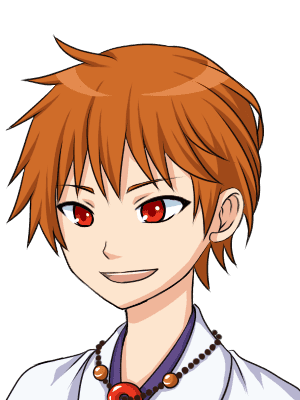 Susanoh
Oh! I can see the light! It's a house!
There were several cozy houses. Rice fields were spreading around them. He could see lights in some of the houses. The biggest house must be the headman's.
He sneaked into the biggest house. It was almost a break-in.
An old man and an old woman were sobbing. There was a young lady between them.
Though Susanoh felt a gloomy atmosphere he approached them, he was so glad to see other people at the end of his journey.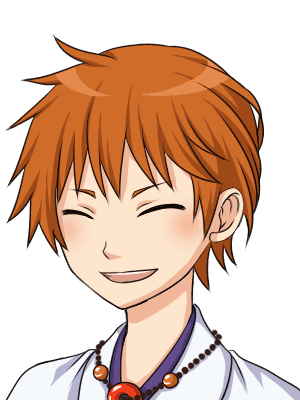 Susanoh
The old man was frightened by Susanoh's sudden visit, but he answered sheepishly.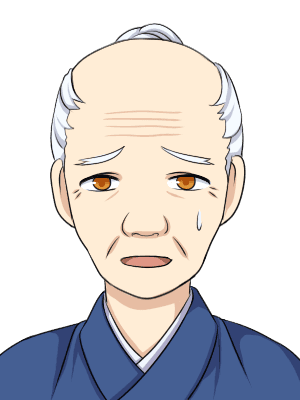 Ashinazuchi
Ah....I am Ashinazuchi. I'm a son of the god of mountain, Ohyamatumi. This is my wife, Tenazuchi.
He explained that they were indigenous gods of this area.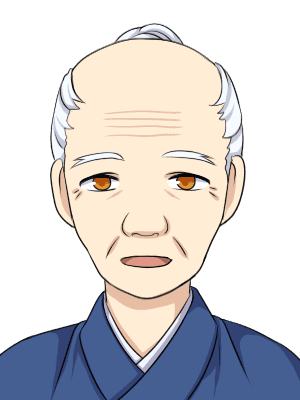 Ashinazuchi
And this is our daughter, Kushinada.
They all bowed politely. When Susanoh caught Kushinada's quizzical eye, he felt as if he had been shot with a bullet.
Of course he wasn't. It was just a love at first sight.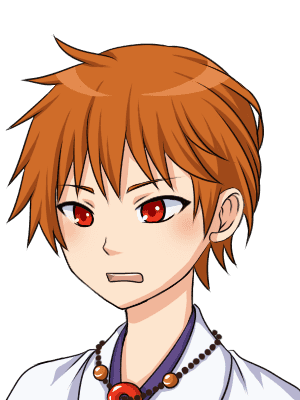 Susanoh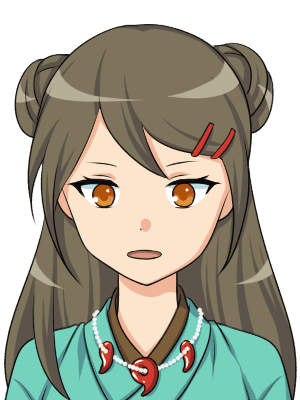 Kushinada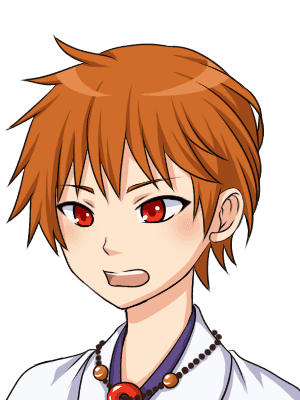 Susanoh
Ni...Nice to meet you too...By the way why were you crying?
Ashinazuchi shrugged his shoulders and told a story.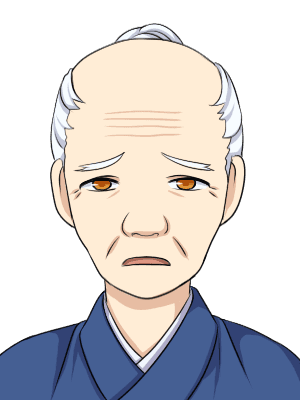 Ashinazuchi
We had lived here with eight daughters. To be honest, all girls were likable and beautiful and...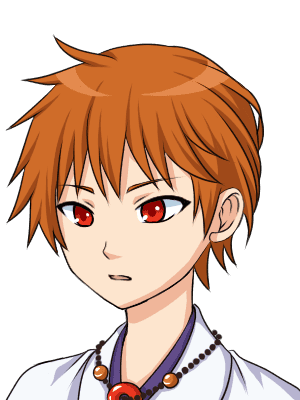 Susanoh
Eight? There is only Kushinada.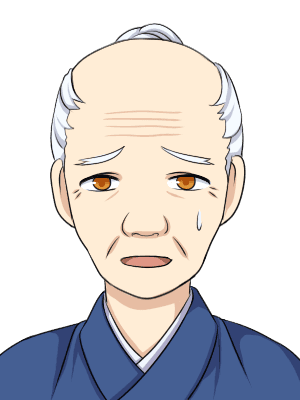 Ashinazuchi
That's the point. One day the Eight-Headed-Dragon began living in this village. It's destroyed all of our happy lives.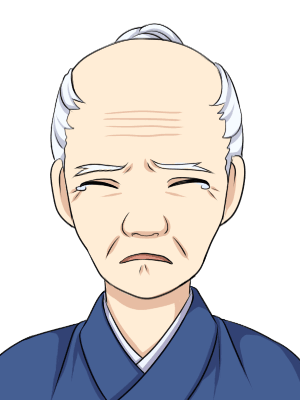 Ashinazuchi
He told us to offer our daughters, or he'll kill all people in the village. Then our daughters were eaten by the dragon every year one by one...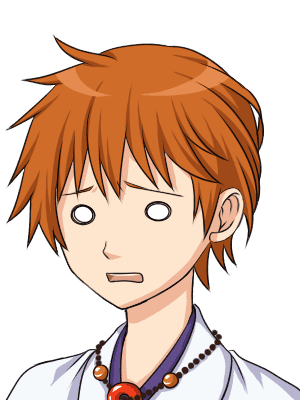 Susanoh
Eight-Headed-Dragon? What's that?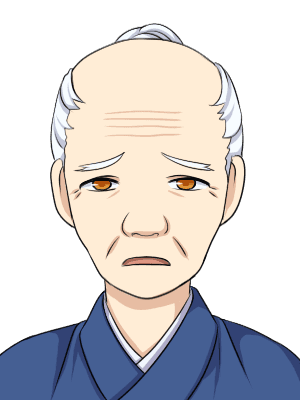 Ashinazuchi
It's a dragon which has eight heads and glaring red eyes. He also has eight tails. He is so big that trees and bushes grow on his body. He is as long as eight hills and eight valleys. His belly is always covered with blood. No one knows whose blood it is...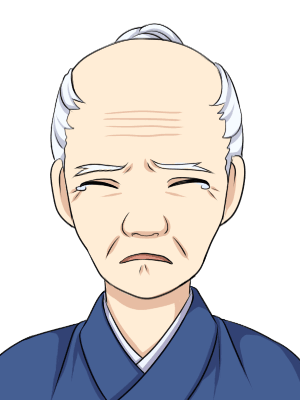 Ashinazuchi
We don't have any tools to slay such a big dragon, so we had no choice and offered our daughters. Kushinada is our last daughter and we love her so much. But now....she's grown and the dragon will take her this year....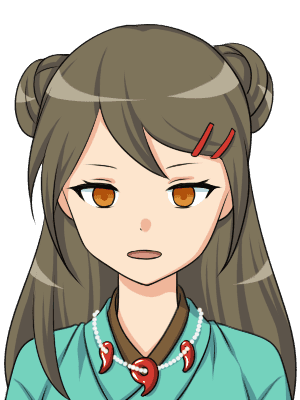 Kushinada
Ashinazuchi sobbed again and Kushinada held his shoulder gently.
Suddenly Susanoh crapped his hands.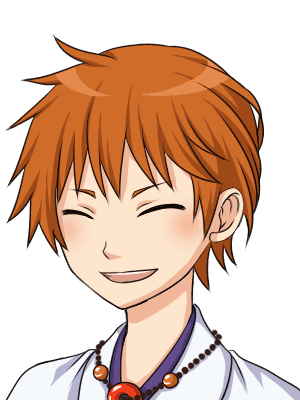 Susanoh
OK! I got it! It is quite simple, isn't it? If I slay the dragon, I can marry Kushinada!
Though it sounded like a proposal, Kushinada wasn't impressed. She gave him a cold look.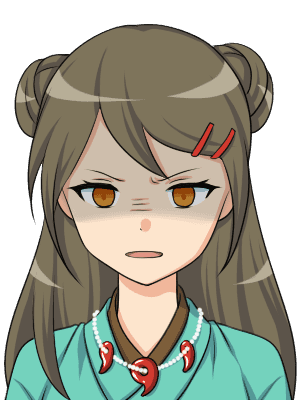 Kushinada
What? What are you talking about? Did you really hear Dad?
Susanoh smiled and said,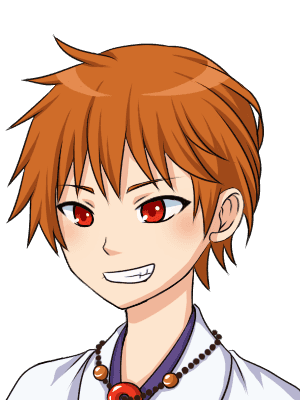 Susanoh
I like you Kushinada. When I slay the dragon, please marry me!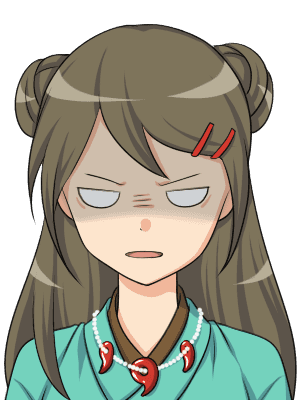 Kushinada
We've just met a few minutes ago!
Kushinada was aghast. So Ashinazuchi interrupted.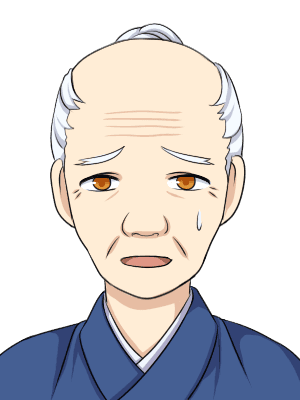 Ashinazuchi
Wa...Wait a minute. We are all so glad to hear that you can slay the dragon, but we don't have any hints of who you are and...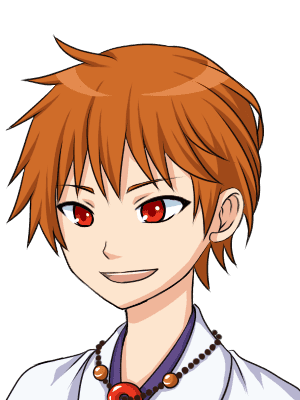 Susanoh
Oh! That's true. I'm Susanoh. I'm a little brother of Amaterasu. I've just come down to Middle Earth like Superman!
As he learned his true identity, Ashinazuchi beamed with delight.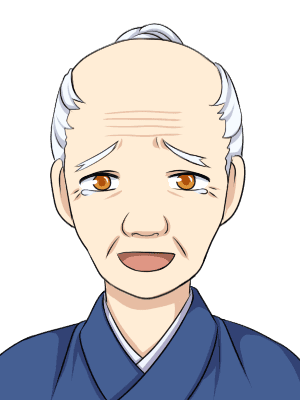 Ashinazuchi
Wow!! Mr. Susanoh is here! I can't believe it!! I'll willingly let my daughter marry you!!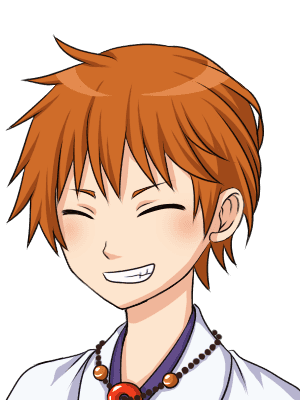 Susanoh
Yeah! That's a deal! So, will you marry me, Kushinada?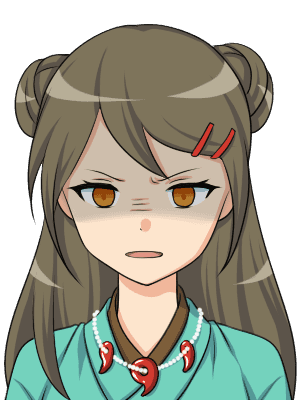 Kushinada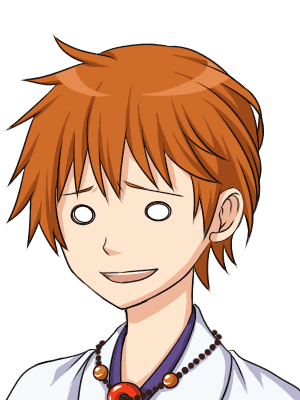 Susanoh
Susanoh was disappointed. He didn't expect such an answer.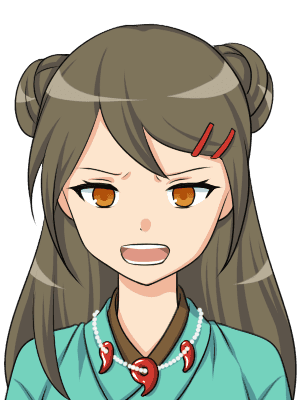 Kushinada
Are you ridiculous? Slaying a dragon isn't a piece of cake at all!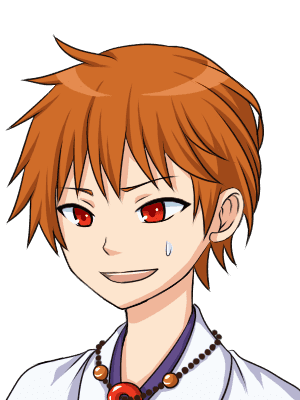 Susanoh
No worry. I'm super strong!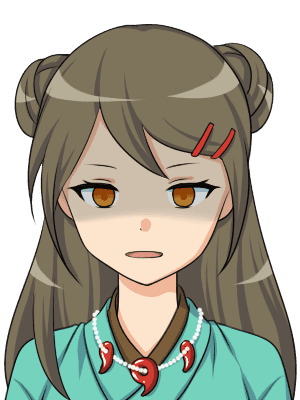 Kushinada
Hum! You don't know anything because you are new here.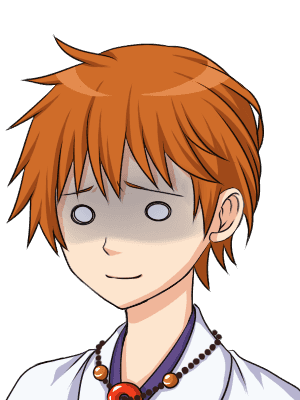 Susanoh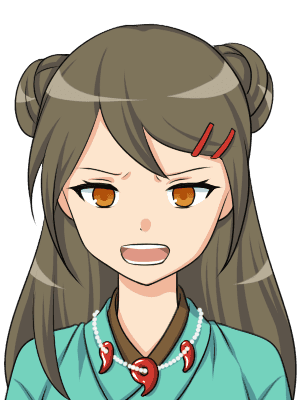 Kushinada
Do you think we haven't done anything to help my sisters? Many strong guys tried to kill the dragon and ended up being killed!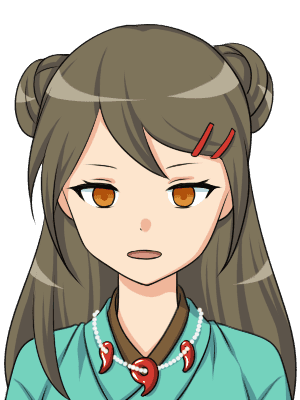 Kushinada
Some of them were my sisters' fiancees. And if I offer myself to the dragon, it won't attack others. That must be the best choice.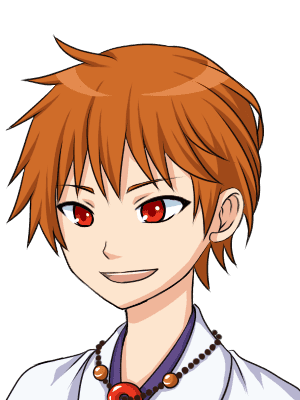 Susanoh
Oh, I got it. You are worrying about me, aren't you? You are just pretending not to care about me, because you are a little bit shy.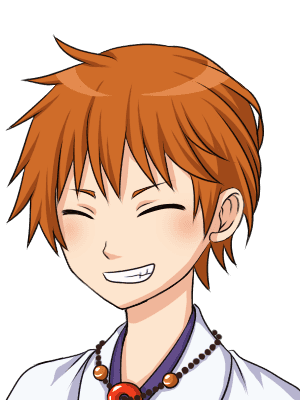 Susanoh
Thank you! You're so lovely!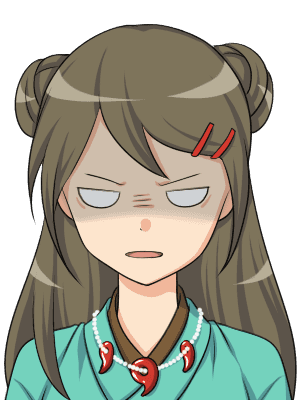 Kushinada
Ah? What are you talking about? I'm not worrying about you. I'm worrying about all the people in this village! Aren't you extreme self-conscious?
She glared at him and gabbled.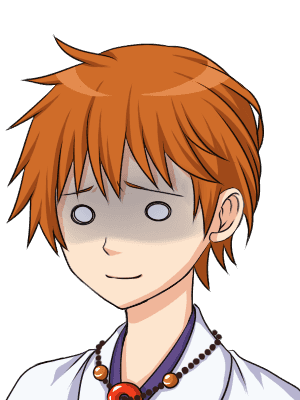 Susanoh
Oh...Did she really offend me? Isn't it just because she is shy...?
He was confused.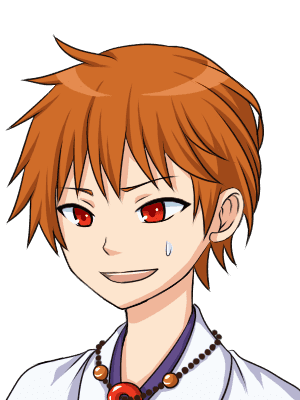 Susanoh
Extremely self-conscious? Er...am I?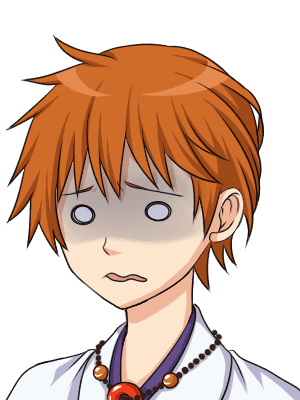 Susanoh
Perhaps she's already hating me...Oh god!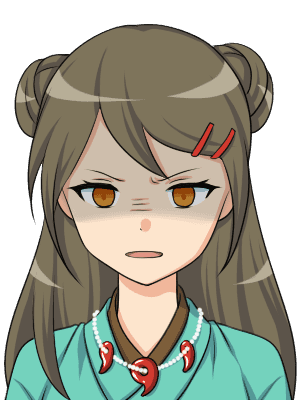 Kushinada
Kushinada didn't say anything. She looked upset.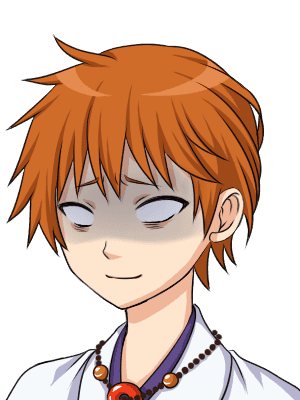 Susanoh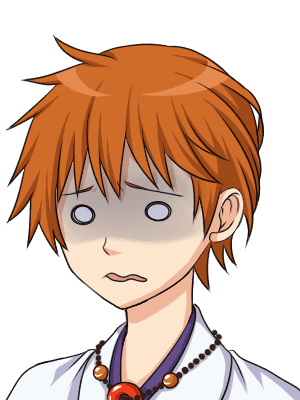 Susanoh
Eh...Kushinada, even if you don't want to marry me, I won't mind helping you...but...Seriously?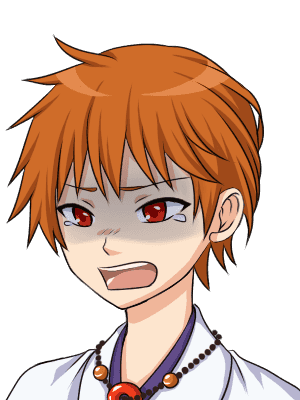 Susanoh
Aren't I adorable for you at all?
He said it almost crying.
Kushinada controverted.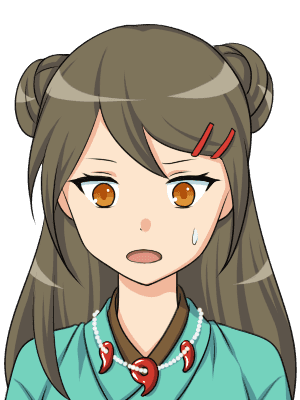 Kushinada
Ah... I didn't mean that. Or rather, I prefer a masculine guy like you, compared to a posh man...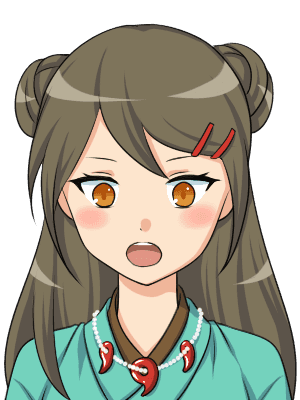 Kushinada
...Woops! I slipped it out!
When she glanced at Susanoh, she found him sniggering.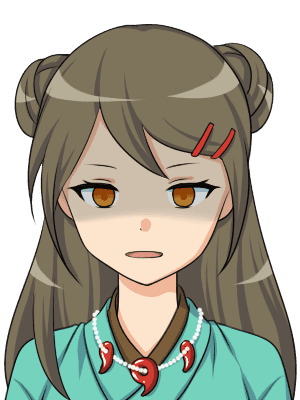 Kushinada
What a straightforward guy...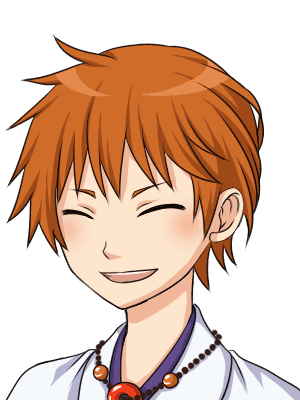 Susanoh
OK! That's the deal! Don't worry. Defenitely I'll survive and protect you.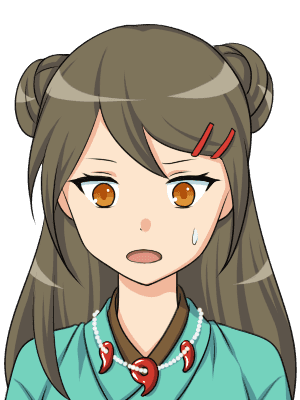 Kushinada
Kushinada sighed. She remembered the sight vividly when her sisters were killed by the dragon. She didn't want other people to be involved in the tragedy, but she thought twice.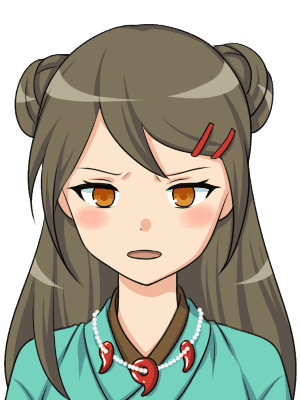 Kushinada
This guy might be different.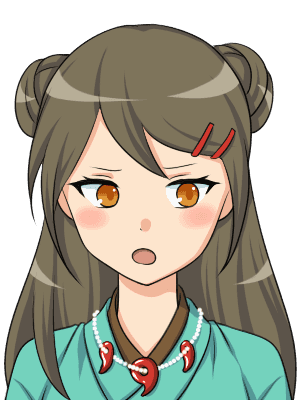 Kushinada
Are you confident? Can you really slay the dragon?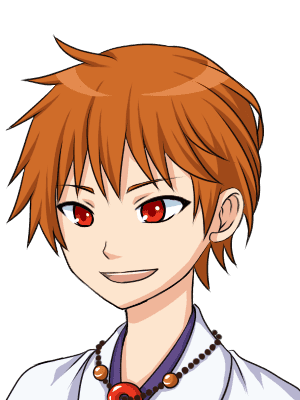 Susanoh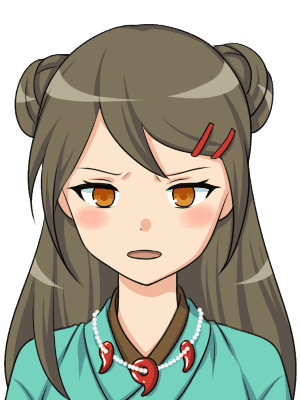 Kushinada
So, please help me and don't get killed.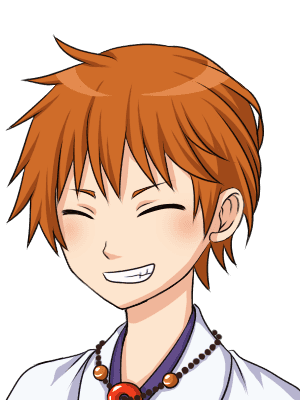 Susanoh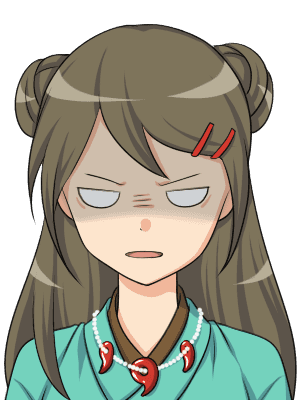 Kushinada
If you shall be killed...........I'll kill you!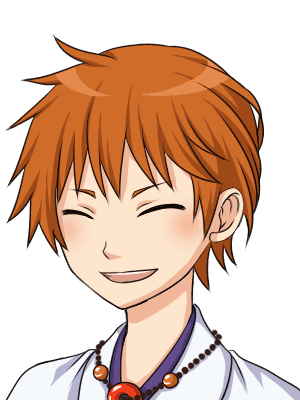 Susanoh
Hahaha. It will never happen, because I'm incredibly strong.
Kushinada was a little relieved to see him smiling.
She wasn't one hundred percent sure, but she felt as if he was the only person whom she could trust.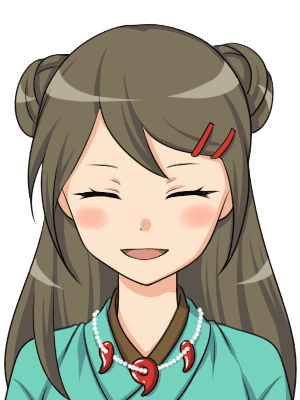 Kushinada
She smiled eventually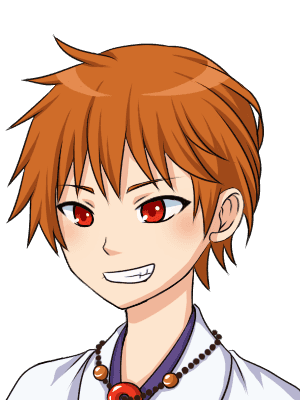 Susanoh
Oh! Your smile is brilliant!
Susanoh sniggered again.
You can purchase "THE JAPANESE MYTHOLOGY KOJIKI" from U-NEXT.
---
Book recommended
Japan's oldest surviving narrative, the eighth-century Kojiki, chronicles the mythical origins of its islands and their ruling dynasty through a diverse array of genealogies, tales, and songs that have helped to shape the modern nation's views of its ancient past.
An earlier translation by Basil Hall Chamberlain published in 1882 is now out of print. This translation relates the translated text to modern scholarship and includes the most recent commentaries. Originally published in 1969.
The first English translation and examination of secret Japanese writings dating from the paleolithic to classical eras.Examines four suppressed and secret texts to discover the deeper truths beneath Japanese mythology.