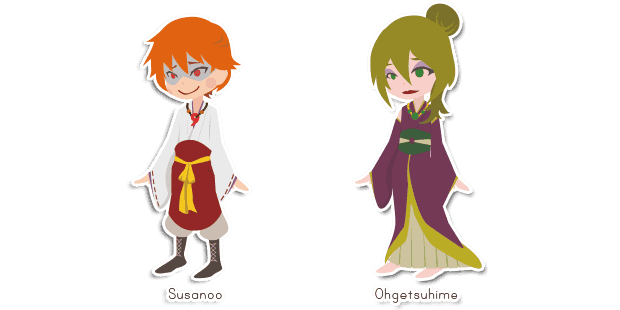 Origin of Grain
The Celestial plain became peaceful again. The gods decided to punish Susanoh in three ways. First, they confiscated all of his property. It was like a fine. Then they made him cut his hair, shave his beard and peel all nails of his hands and feet. They would grow again, but it had a meaning of changing one's mind. And finally they banned him of coming back to the Celestial Plain.

Susanoh had to go down to Middle Earth.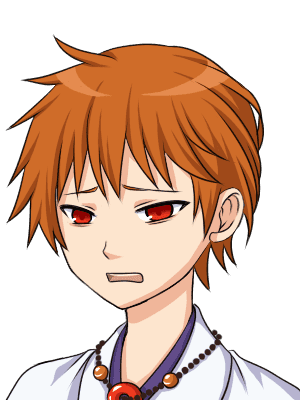 Susanoh
Though he had been quite naughty and just like a juvenile gang member, he regretted his acts deeply. He became a little bit more mature.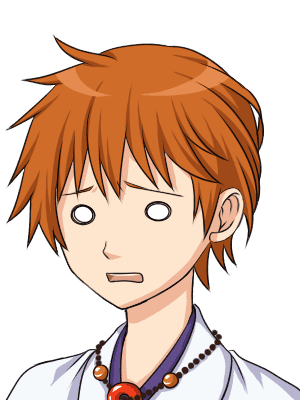 Susanoh
Or rather....I'm hungry...
After the accident he felt guilty and couldn't eat well. He tentatively went to Princess Ohgetu's shrine. She was the god of food. He expected her to give him some foods.

When he arrived, Ohgetu welcomed him warmly.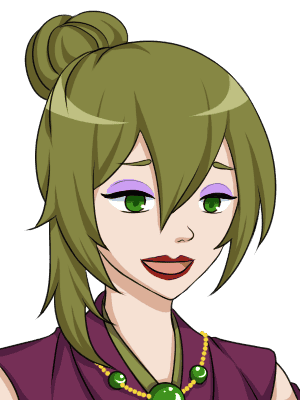 Ohgetu
Woooow!! You must be Susanoooooh!!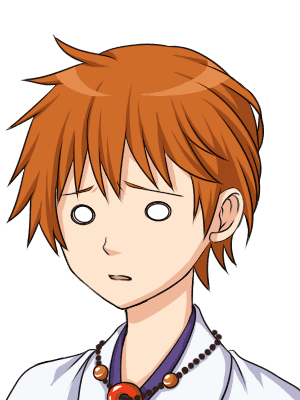 Susanoh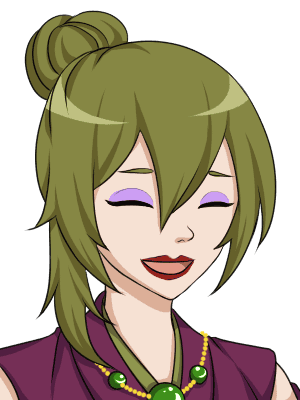 Ohgetu
I've been waiting for yooouuu, because rumor has it that yooooouuu are coming hereeee!!!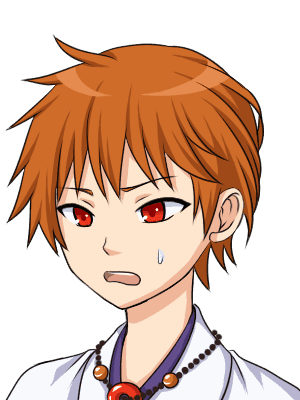 Susanoh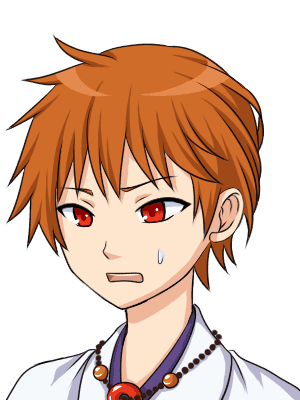 Susanoh
She looks a little bit creepy...but I don't think I have many choices...
When he begged her for some foods, she said "My pleasureee!!" and invited him into the shrine.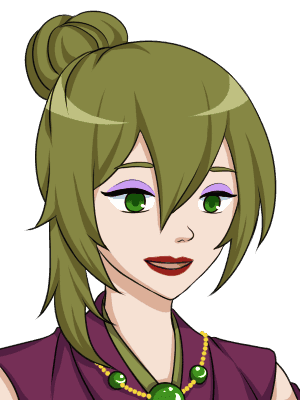 Ohgetu
Nooooow I'll start coooooking, so would you mind waiting hereeeee?
She let him in the living room and had gone to her kitchen. As the kitchen was far away from the living room, Susanoh couldn't see her cook.
After a while he could smell something good from the kitchen.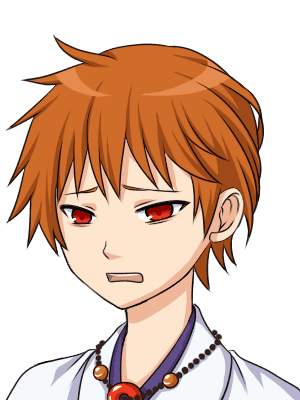 Susanoh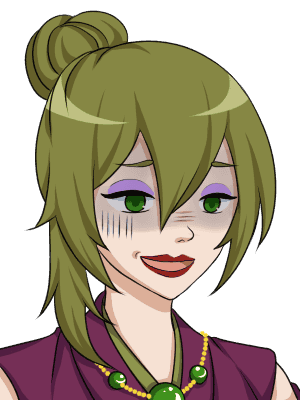 Ohgetu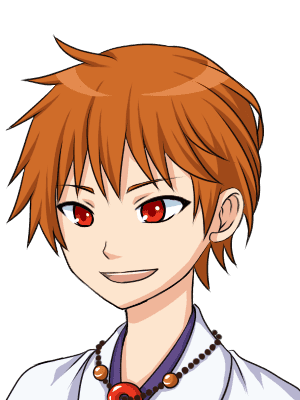 Susanoh
Susanoh was gobsmacked at the palatability of her meals.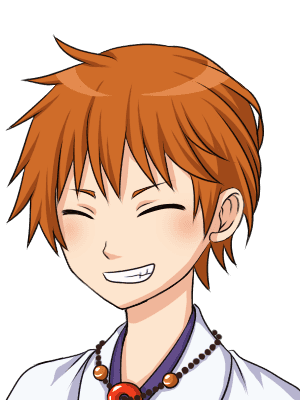 Susanoh
Wow!! It's so delicious!!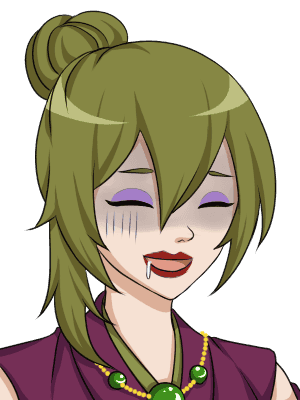 Ohgetu
I'm glaaaad to hear that. All of the ingredients are super fresh, because they were just booooorn!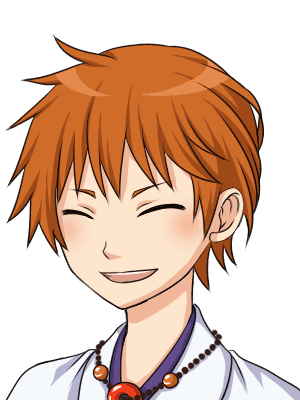 Susanoh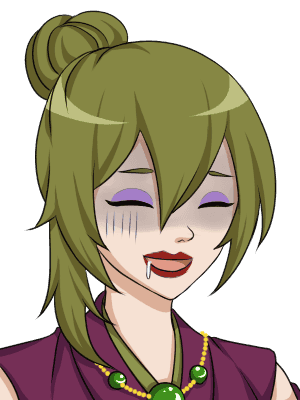 Ohgetu
Hahaha, they will be born one after another. So, do you want another bowl of rice?
Ohgetu became fond of him, because he ate all the meals with immense pleasure.
She went to the kitchen again in a good mood.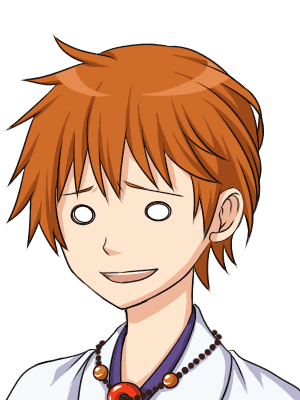 Susanoh
I thought she is creepy at the first sight.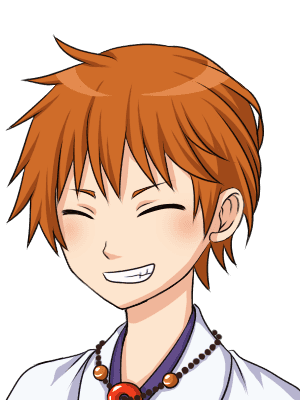 Susanoh
Susanoh thanked her deeply, because at that time no other gods wanted to help the person who was the cause of all mayhem.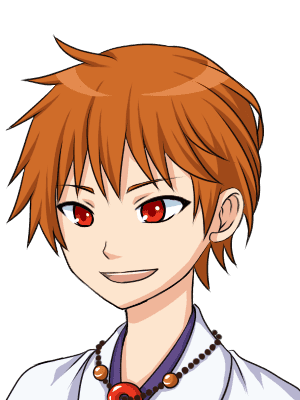 Susanoh
I have better say thanks to her after having the meals. Where is she?
He went toward the kitchen.

While he was walking through the corridor he heard someone sobbing.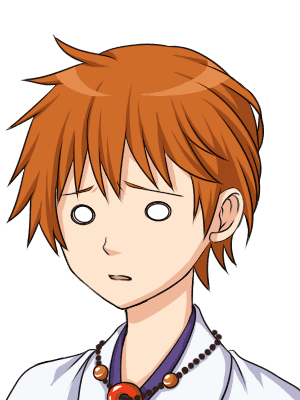 Susanoh
"Ughhhhhhhh....."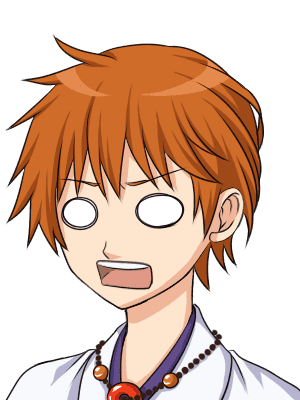 Susanoh
No! Is someone vomitting??
He found the kitchen at the end of the corridor.
"Ughhhhhhhh....."
He saw someone threw up to a tub. But funnily enough, those were beans and rice instead of vomit. Then someone stopped vomitting.
He reluctantly looked into the kitchen where Ohgetu was sitting at the side of a tub. She looked like she was using a toilet.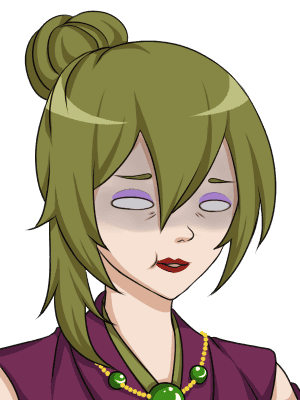 Ohgetu
He saw a lot of beans come out from her anus.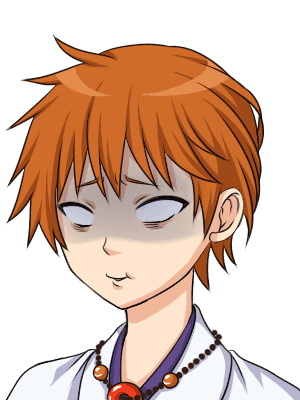 Susanoh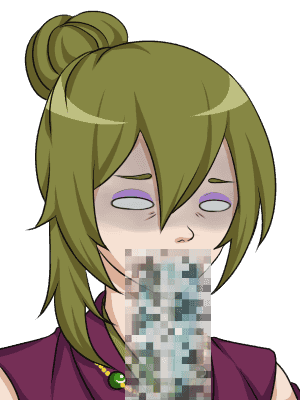 Ohgetu
Ohgetu turned around.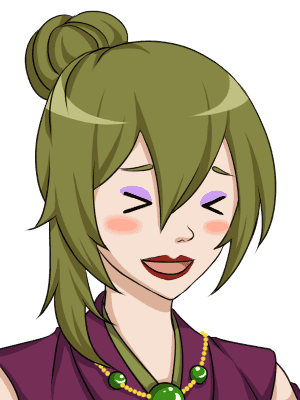 Ohgetu
Hi, Susanoh. You're a little naughty, aren't yooooou?
She said as some other beans dropped from her nostrils.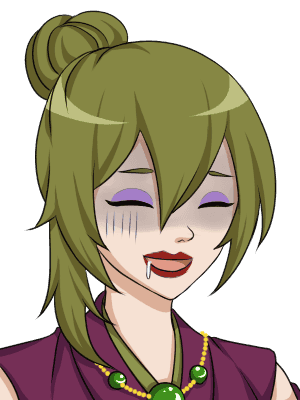 Ohgetu
I'll make something with these beans in a moment, so please wait at the living rooooom.
Just when she smiled, Susanoh got lost his temper.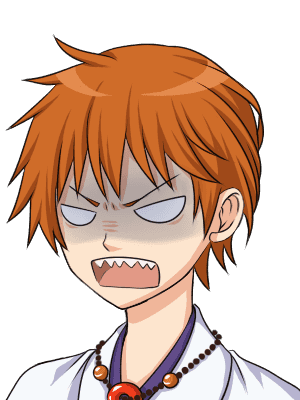 Susanoh
Ugh..! Disgusting!! I did eat all of them!!!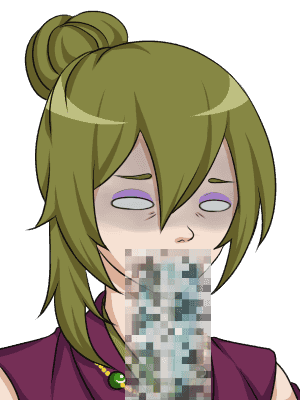 Ohgetu
He slashed her down with crying. He hit to the roof and chopped her body into pieces.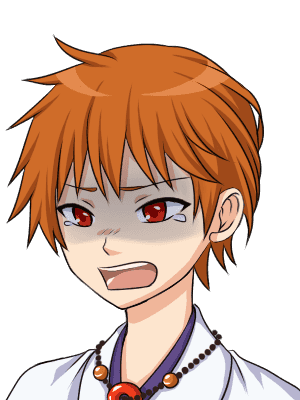 Susanoh
This is terrible!! Disgusting!! You can't insult me more!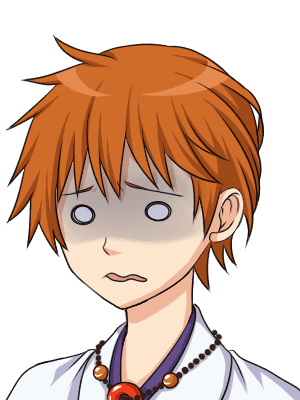 Susanoh
I've eaten them....I've eaten all of them already...
He left her shrine in a horrific mood. He was covered with a total sense of failure.

However Ohgetu didn't intend to insult him. Of course not. It was her very best service.
Ohgetu's body weathered and all parts changed into grain. Her head into sugar canes, eyes into rice, ears into millet, nose into aduzi beans, private parts into wheat and bum into soya beans.
We can't decide whether it was a comedy or a tragedy.
Anyway when Kamumusubi heard about the accident, he planted all those seeds all over Middle Earth.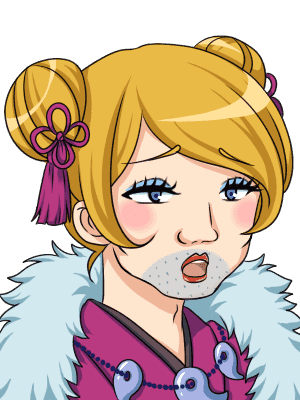 Kamumusubi
Huh...Susanoh still looks naughty.
Soon after that people could get a lot of crops.
Consequently, this strange episode made the grain spread all over Middle Earth.
You can purchase "THE JAPANESE MYTHOLOGY KOJIKI" from U-NEXT.
---
Book recommended
Japan's oldest surviving narrative, the eighth-century Kojiki, chronicles the mythical origins of its islands and their ruling dynasty through a diverse array of genealogies, tales, and songs that have helped to shape the modern nation's views of its ancient past.
An earlier translation by Basil Hall Chamberlain published in 1882 is now out of print. This translation relates the translated text to modern scholarship and includes the most recent commentaries. Originally published in 1969.
The first English translation and examination of secret Japanese writings dating from the paleolithic to classical eras.Examines four suppressed and secret texts to discover the deeper truths beneath Japanese mythology.