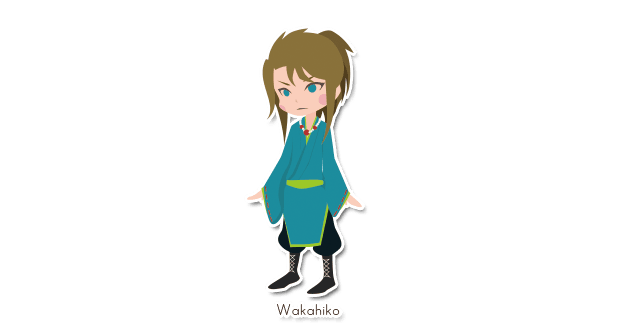 Betrayal
Eight years had passed after Wakahiko was sent to Izumo.
Amaterasu had been quite busy for a long time, but on that day she squeezed in time for organising her room.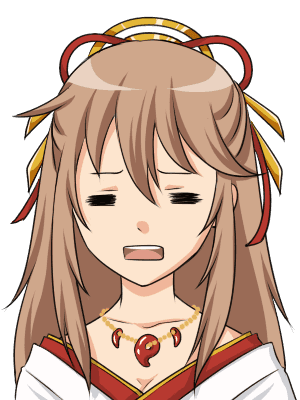 Amaterasu
Phew! I've almost done it! Well...there are too many documents!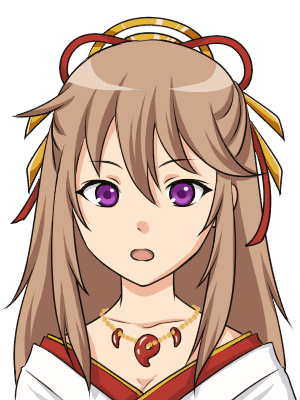 Amaterasu
Oh? What's that filthy paper?
She had a bad feeling.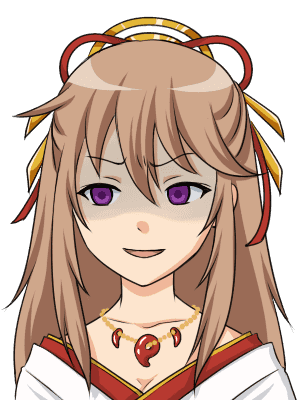 Amaterasu
I think I forgot some important things...
The title of the document was 'The strategy of rescuing Middle Earth from Ohkuninushi.' She read the contents.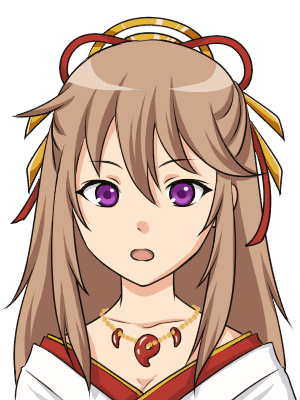 Amaterasu
Well...OK. In order to rescue Middle Earth from Ohkuninushi, we sent Wakahiko as a messenger......Wakahiko??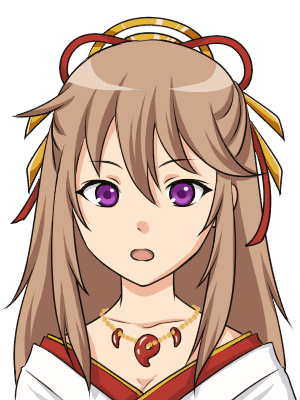 Amaterasu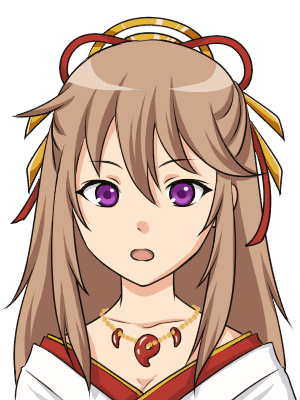 Amaterasu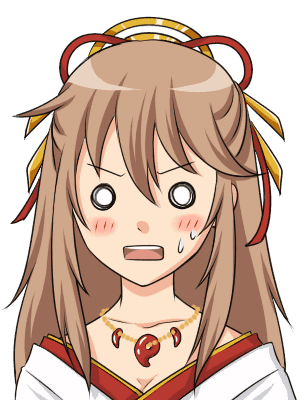 Amaterasu
Oh,God! I totally forgot!!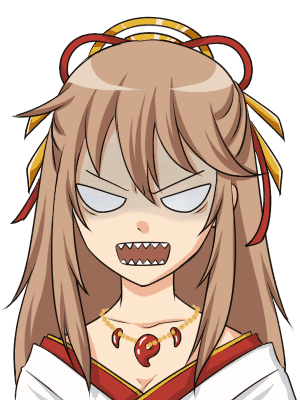 Amaterasu
Hey! Omohikane! Omohikane!!
Omohikane rushed into the room, because she called his name insanely.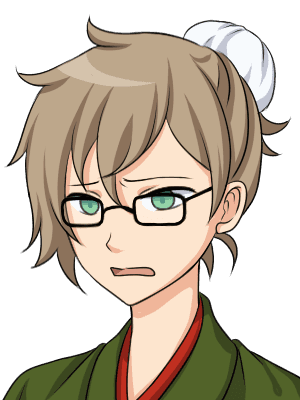 Omohikane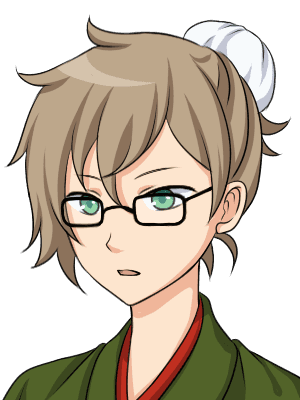 Omohikane
...Oh, did you organise your room? Good. I think it was messy.
Amaterasu took the gee.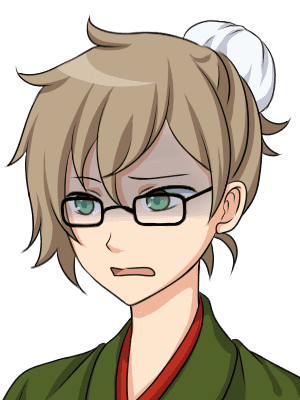 Omohikane
Oh, I slipped it out...It's not good to make her grumpy...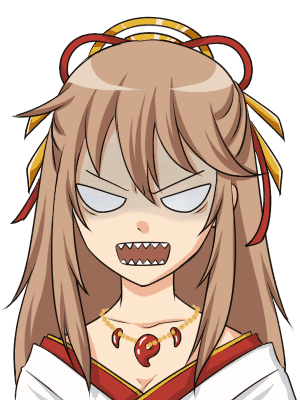 Amaterasu
It is because there are too many documents!!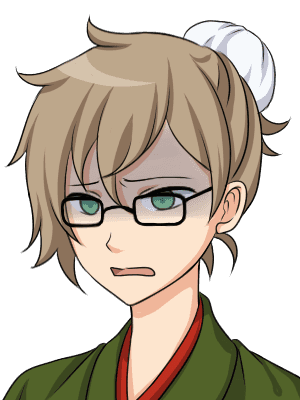 Omohikane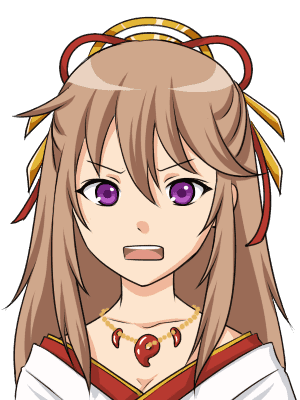 Amaterasu
By the way, do you know about this paper?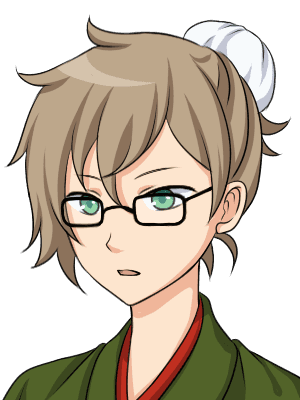 Omohikane
Eh? Strategy....rescue Middle Earth....Wakahiko...??
Oh. I've forgot about him.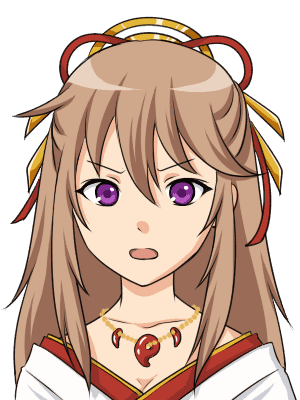 Amaterasu
Eight years have already passed but we heard nothing from him! Don't you think it is strange? Something bad might have happened!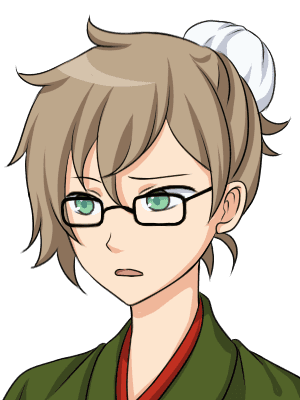 Omohikane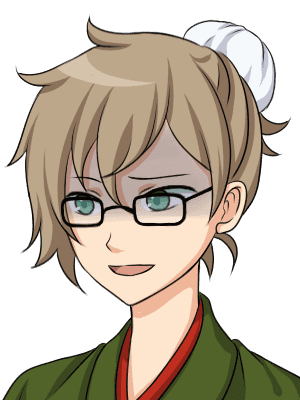 Omohikane
To be fair, we also forgot about it...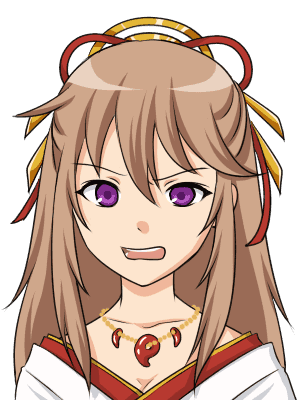 Amaterasu
What are you trying to say?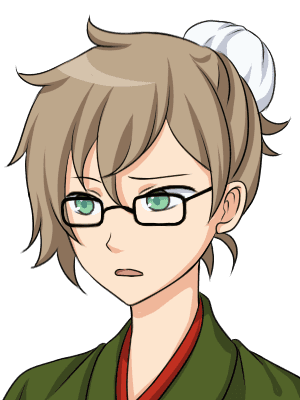 Omohikane
I think even if we send another person to Izumo, the result might be the same. You know, the previous two messengers disappeared.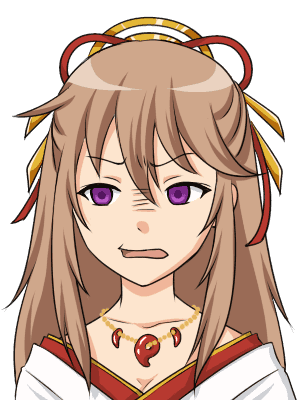 Amaterasu
So, what am I supposed to do?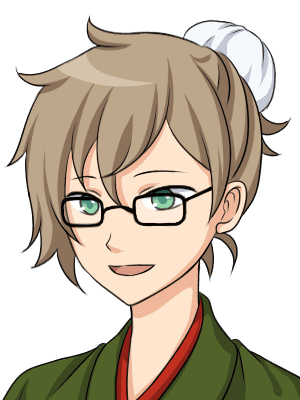 Omohikane
How about the pheasant, Nakime?
Nakime was a big bird which could understand man's words.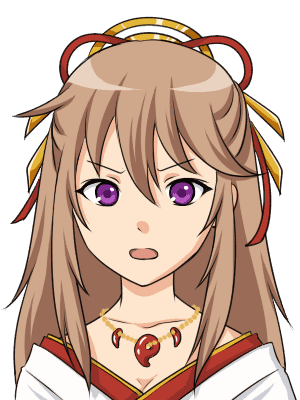 Amaterasu
Good. Nakime bird can go and come back much more quickly than people. So let's send her.
She dispatched Nakime to Izumo.

Meanwhile, Shitateru was doing the laundry in her garden.
She found a big bird flying from the Celestial Plain. The bird stopped on one of the trees in the garden, and said,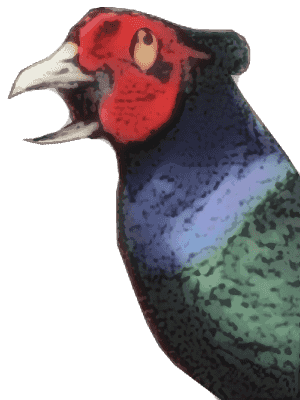 Nakime
Wakahiko! Why haven't we heard from you for eight years? We have to conquer the gods in Middle Earth. They are so dangerous! Hey! Wakahiko! Can you hear me?
Nakime said it in very funny way, but Shitateru went pale when she understood the situation.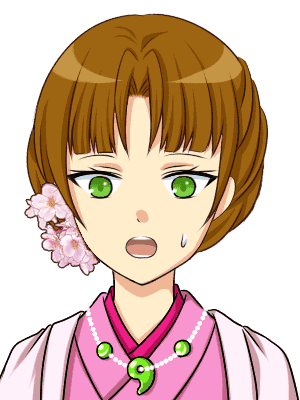 Shitateru
It must have come from the Celestial Plain...
She rushed into her husband's room.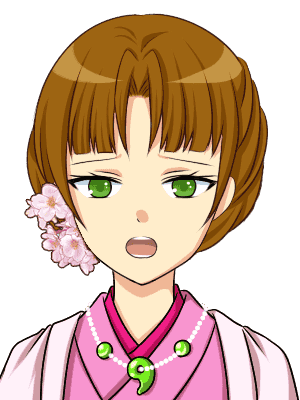 Shitateru
Wakahiko! Look! An evil bird is there!
She was totally pale. Wakahiko was alarmed and went outside immediately.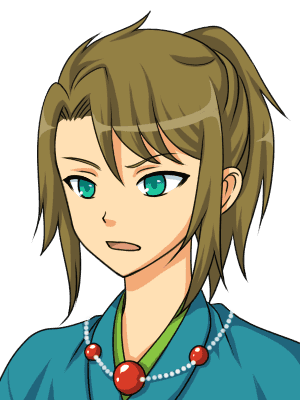 Wakahiko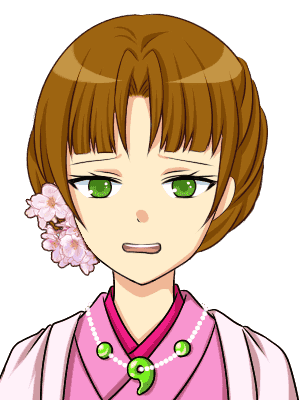 Shitateru
It sang like a curse. It must bring evil things! Please kill it!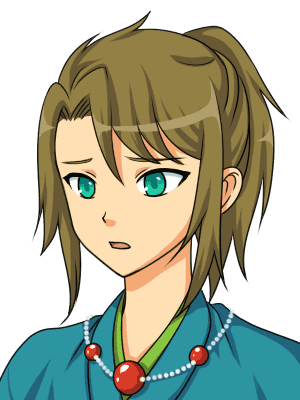 Wakahiko
Why are you so frightened? Everything is OK...
He soothed her, and fetched the arrow and the bow which were given to him by Amaterasu.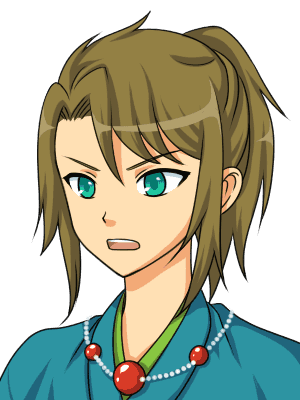 Wakahiko
This bird is big enough to be aimed at easily.
Wakahiko aimed at Nakime, and loosed his arrow. He succeeded in hitting her. The arrow penetrated her heart and flew over to the Celestial Plain.

At the same time, Amaterasu, Takagi, Omohikane, Chidi were having lunch at the bank of Amayasu river. They were eating riceballs made by Chidi.
Chidi was the last daughter of Takagi. Both of Takagi and her brother Omohikane really loved her.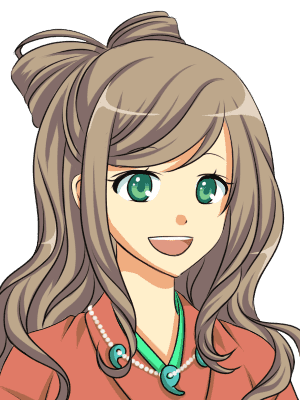 Chidi
Ta-da!! I also made tempura. Help yourself.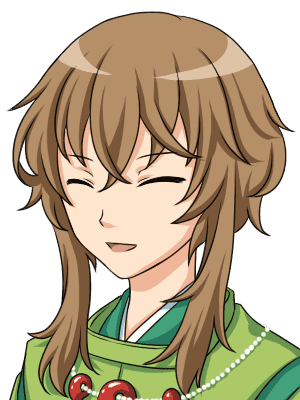 Takagi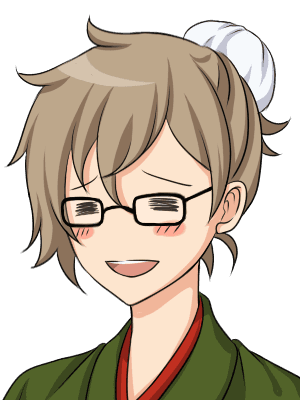 Omohikane
Oh! You made tempura!? Great!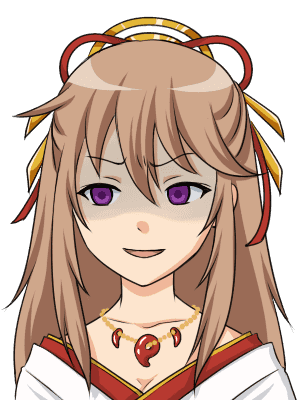 Amaterasu
Omohikane looked too obsessed with her sister. They all enjoyed the relaxing atmosphere.
Suddenly an arrow popped out from the cloud beneath them.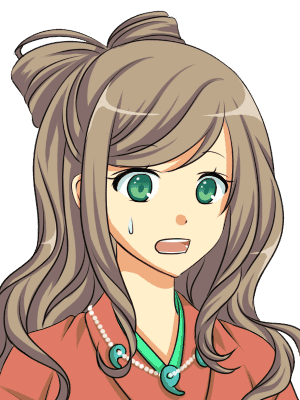 Chidi
Oh! What a surprise! Is it...an arrow?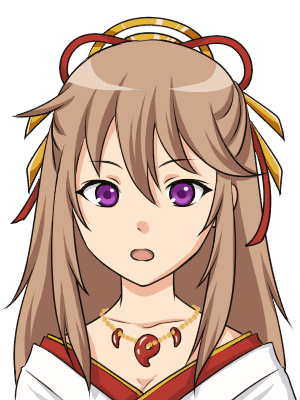 Amaterasu
This is the arrow that I gave to Wakahiko!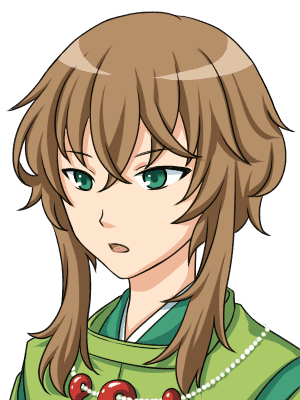 Takagi
A blood smudge is here...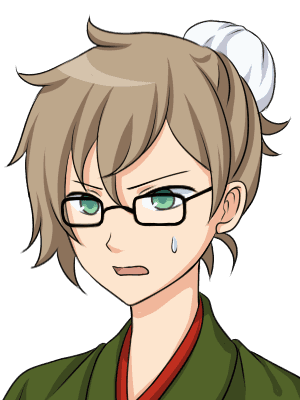 Omohikane
Dad...is it...perhaps...Nakime's blood?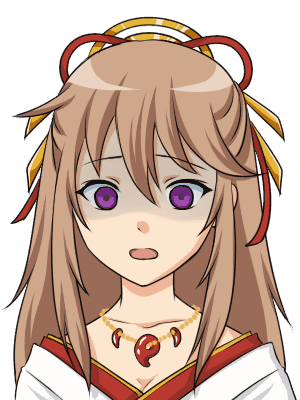 Amaterasu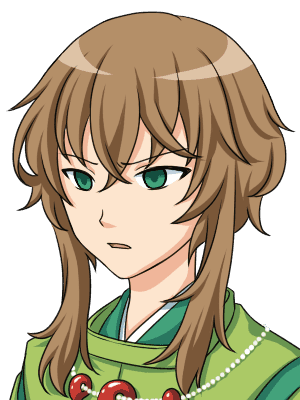 Takagi
Takagi was speechless.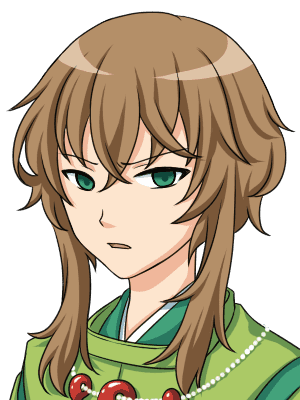 Takagi
We can't say anything so far. We need some information. But if Wakahiko betrayed us and hit Nakime, it's a quite imminent problem.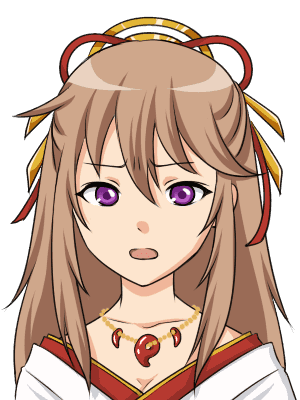 Amaterasu
Since Amaterasu didn't imagine that Wakahiko betrayed them, she looked into Takagi's eyes with worry.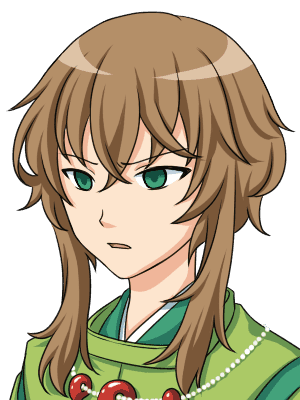 Takagi
Let's find it out through the bet.
They were all sitting straight when Takagi said that in a very serious way.
He took his bow and aimed at the hole from which Wakahiko's arrow came.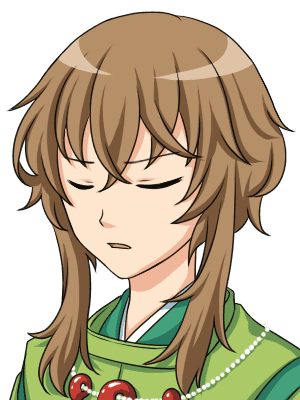 Takagi
If Wakahiko had thrown his arrow to kill an evil soul, my arrow won't hit anyone.
If Wakahiko had betrayed us and thrown his arrow to kill Nakime, it will penetrate his heart.
He murmured and loosed the arrow. Amaterasu was looking at the direction that the arrow flew away.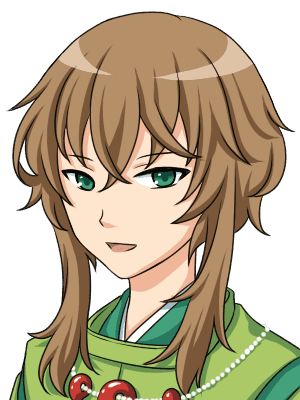 Takagi
We'll see. Just wait for a while.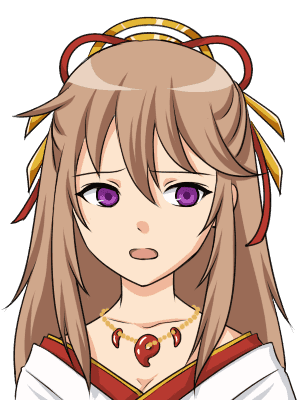 Amaterasu
That evening, they heard incredibly sad voice from Middle Earth. Amaterasu got out of her room to see what's the fuss. Takagi was there.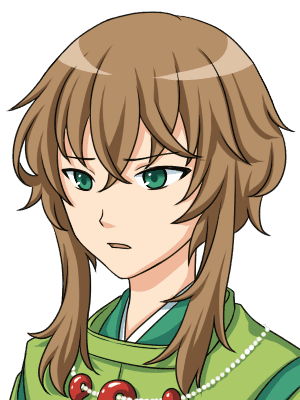 Takagi
The voice is coming from Izumo.
They found Shitateru was grieving in the face of her husband's death.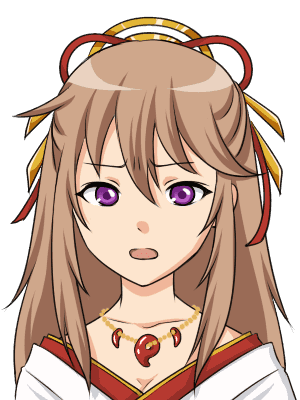 Amaterasu
Oh, god...Wakahiko's dead...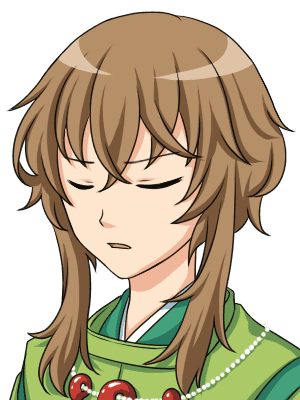 Takagi
Takagi answered quietly.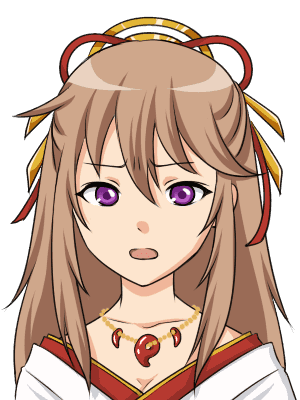 Amaterasu
......Well..well...Now I understand why he didn't come back here. He had a lovely family.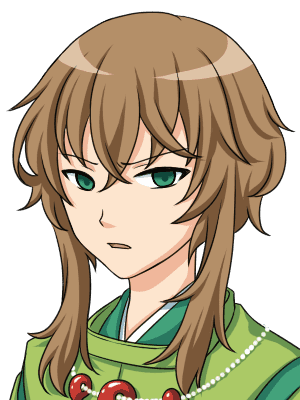 Takagi
Amaterasu, with all due respect, betraying is a different thing from not coming back.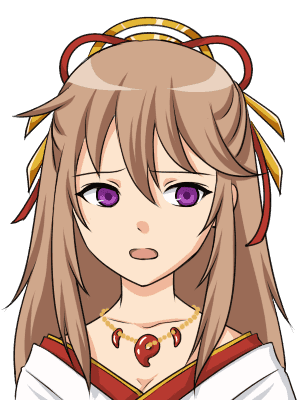 Amaterasu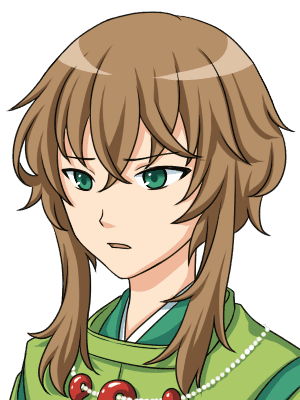 Takagi
We can't doubt the result of this bet, but I don't want to believe it if I can.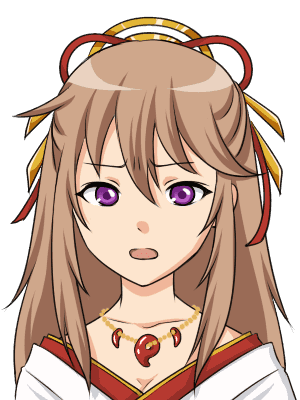 Amaterasu
Me too......Oh, I have to tell it to Wakahiko's parents. You can take a rest now. You must be tired.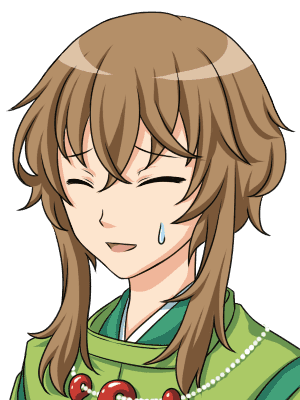 Takagi
Don't bother, please. Or rather, I want to keep on working today.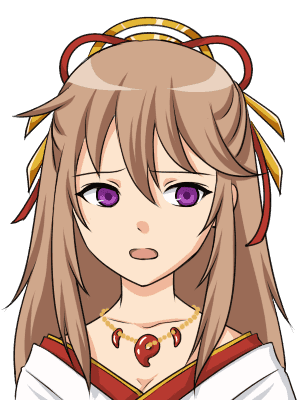 Amaterasu
Amaterasu didn't know what to say, she just rubbed his shoulder. Takagi smiled a bit as usual.

When Wakahiko's parents found about his death, they went down to Izumo straight away.
Shitateru welcomed her in-laws warmly. However she hadn't understood yet why Wakahiko was killed. Although he didn't keep his promise with Amaterasu, didn't they go too far by killing him? Wakahiko's father explained her the details which he heard from Amaterasu.
When Shitateru learned it all, she bursted out in tears.
She understood that her beloved husband was killed because of her and their kids. She put her head down and couldn't say anything.
They built a hut for the funeral. They called in some birds from the Celestial Plain.
A wild goose brought the offerings, a heron cleaned up the hut, a kingfisher cooked for everyone, a sparrow rolled out a mortar, and a pheasant cried hard for the dead.
At his funeral, both gods from the Celestial Plain and gods in Middle Earth grieved. They kept on singing and dancing for him throughout eight days and eight nights.
When Shitateru's brother Takahikone arrived on the last day of the funeral, all the people were aghast. He looked quite similar to Wakahiko. Even for Wakahiko's family, it was very difficult to distinguish them. They got a wrong idea that Wakahiko was alive, and ran to Takahikone. They were so pleased.
However Takahikone wasn't Wakahiko of course. He didn't like being mixed up with a dead person.
Wakahiko got furious and left a parting shot.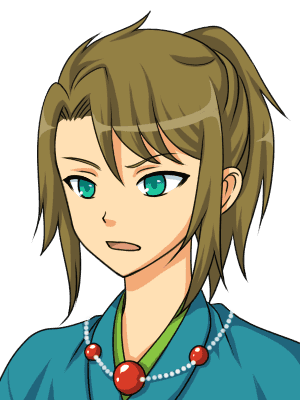 Takahikone
I thought we were good friends! Don't be ridiculous!
He also wrecked the hut with the sword of Totsuka, and kicked it as hard as he could.
The parts of the hut were found after a while in Mino, which is far from Izumo.
Thus Wakahiko's death made both gods in the Celestial Plain and gods in Middle Earth feel bitter.
You can purchase "THE JAPANESE MYTHOLOGY KOJIKI" from U-NEXT.
---
Book recommended
Japan's oldest surviving narrative, the eighth-century Kojiki, chronicles the mythical origins of its islands and their ruling dynasty through a diverse array of genealogies, tales, and songs that have helped to shape the modern nation's views of its ancient past.
An earlier translation by Basil Hall Chamberlain published in 1882 is now out of print. This translation relates the translated text to modern scholarship and includes the most recent commentaries. Originally published in 1969.
The first English translation and examination of secret Japanese writings dating from the paleolithic to classical eras.Examines four suppressed and secret texts to discover the deeper truths beneath Japanese mythology.