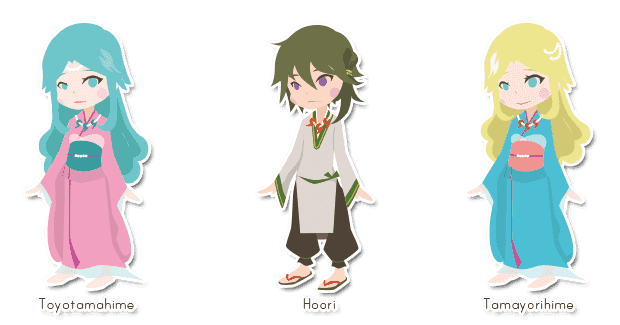 Her Nature
After Yama-sachihiko beat his brother, he went back home. As soon as he opened the door, a little boy ran to him cheerfully.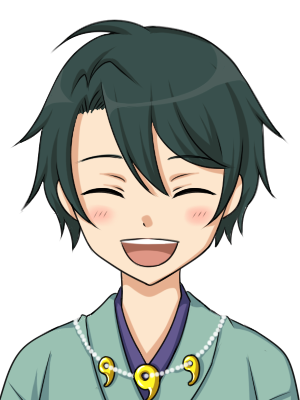 Aez
The kid almost jumped to him. How lovely!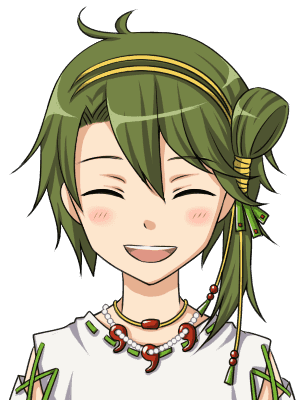 Yama-sachihiko
Have you been a good boy, Aez?
The kid was Aez, who was the son of Yama-sachihiko and Toyotama. Yama-sachihiko cuddled him. A beautiful lady appeared after Aez.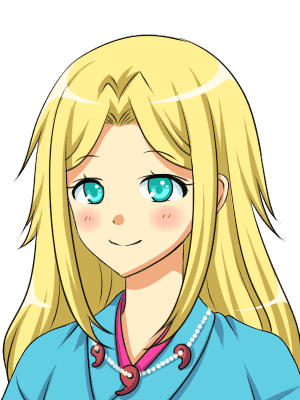 Tamayori
How was your work today, Mr.Horhi?
It was Toyotama's little sister Tamayori. She looked similar to Toyotama, but she had a bit more baby face. She had lived with them as a nanny. You may think they really look like a happy family, but the fact was different. Toyotama wasn't there.

Something happened two years ago. When Yama-sachihiko walked through the beach, he was called abruptly.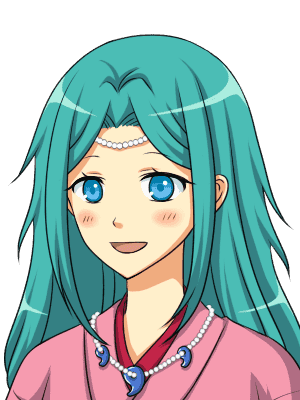 Toyotama
He soon learned whose voice it was. He didn't know people who called him in his real name other than her.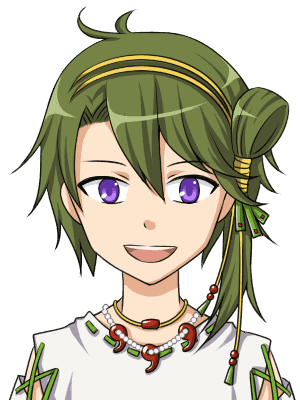 Hohri
Toyotama! Oh, my goodness! I missed you! I really wanted to see you.
Hohri couldn't stand still and hugged her strongly. Then he found something different with her belly.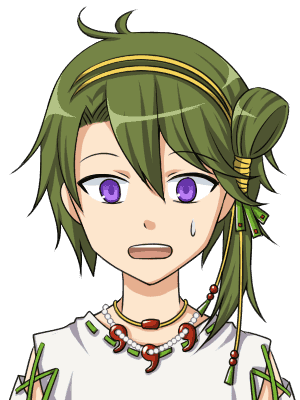 Hohri
She smiled.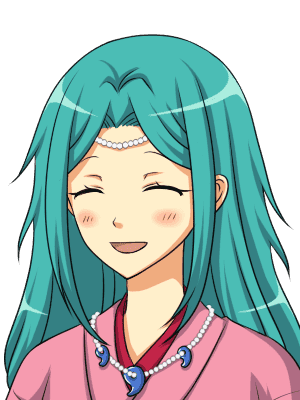 Toyotama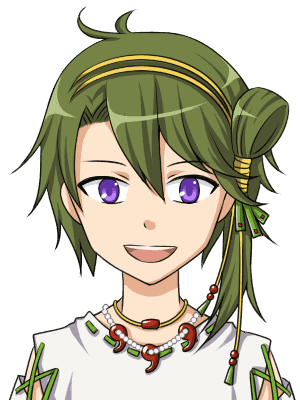 Hohri
My son!? Great! Is there my son in your small body?? It sounds a little strange.
He became curious and put his ear to her belly. He was kicked hard from inside.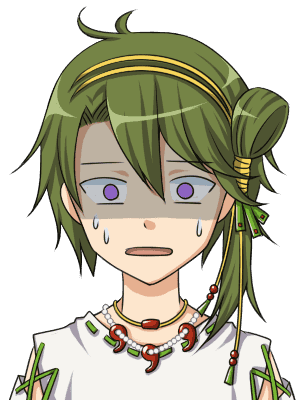 Hohri
Ouch! Oh..god...He seems to be in the rebellious period already.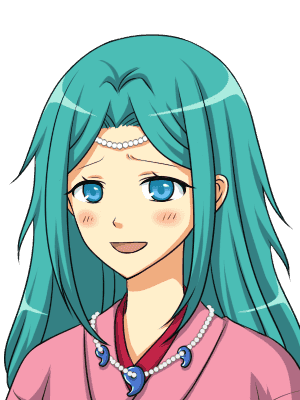 Toyotama
No way. He is kicking a lot these days.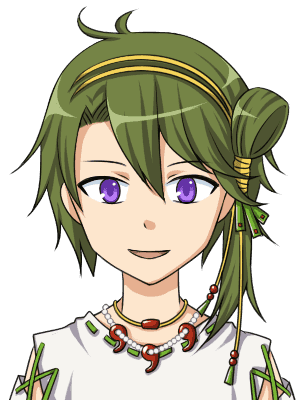 Hohri
I see. That sounds nice. He is actually alive even in your body.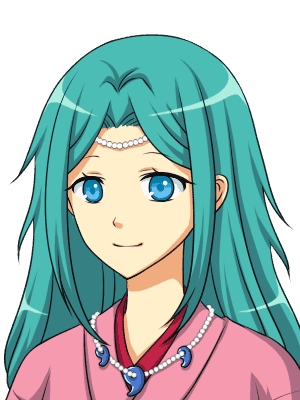 Toyotama
That's true. In fact, I got pregnant a while ago. I came here now because I thought it isn't good to deliver your son under the sea.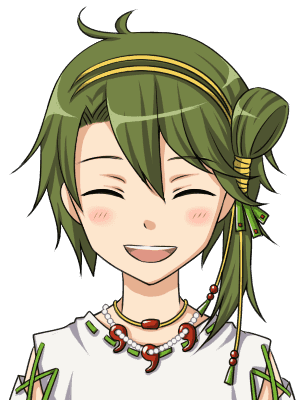 Hohri
I know what you mean.
I'm so happy. I'll tell them to build the maternity hut immidiately.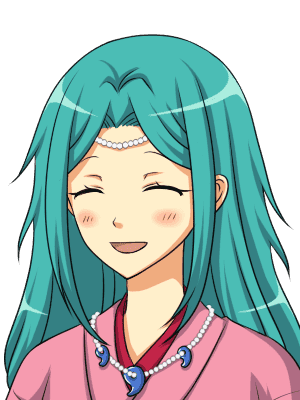 Toyotama
He made the hut for Toyotama near the beach. It was a temporal hut for the delivery.

However, Toyotama started her labor earlier than they had expected. The hut hadn't been built yet.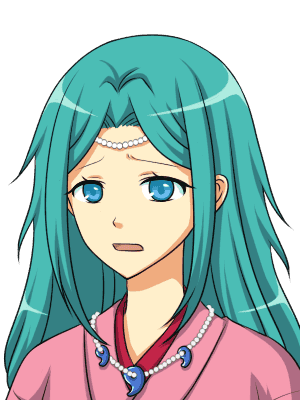 Toyotama
Ugh....The baby is coming...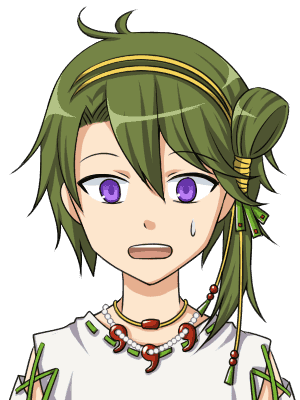 Hohri
Oh...Okay. The hut isn't ready but anyway you can use it. I'll take you there.
Hohri led her gently to the hut. It was still under construction. It had a roof but it wasn't covered with walls. They could see inside clearly if they wanted.
When Toyotama saw the hut, she asked him intensively.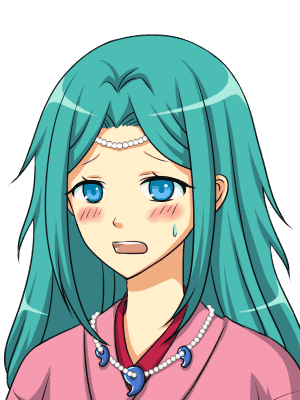 Toyotama
Hohri...you know I'm Wadatsumi's daughter. I'll go back to my real figure when I deliver the baby, but I don't want you to see it. It's embarrassing....So please don't come into the hut.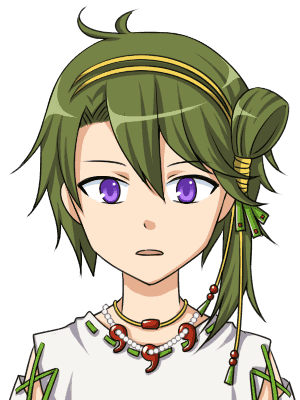 Hohri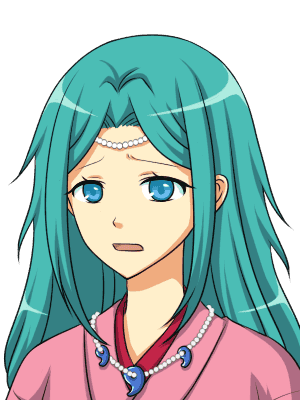 Toyotama
Yes. Please....I want you to love me for a long time.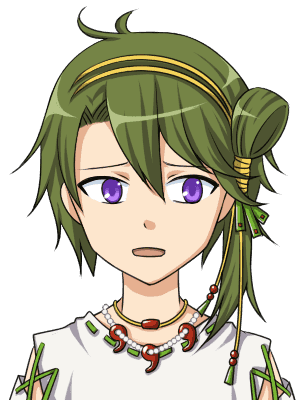 Hohri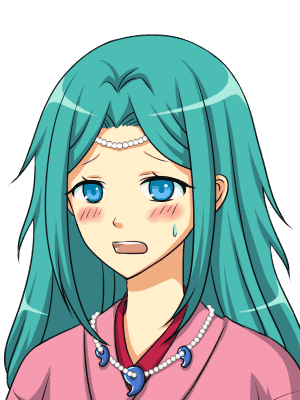 Toyotama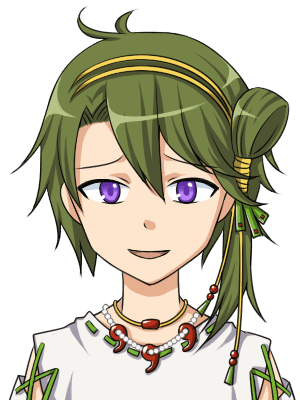 Hohri
Who doesn't try to see when they are told not to? He wasn't the exception. And he had confidence in himself that he would love her even if her real figure was strange.
After he sent her off, he pretended going home and just hid behind a rock. He peeked at the hut. Toyotama looked normal so far.
Then he found a tail fin like a mermaid appearing from the hem of her clothes.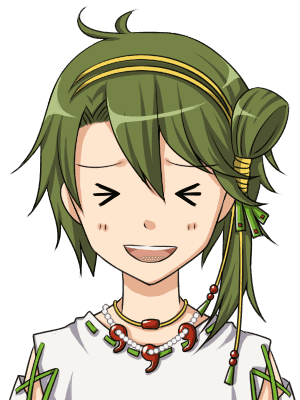 Hohri
Wow! Is it her real figure? Wow!! It's so lovely!! I can wind her up after she comes back!
Though he was relieved to see this, Toyotama kept on changing bit by bit. When she was agonised with the pain, her white skin became gray, her eyes became apart, and sharp teeth appeared. In the end she changed into a shark.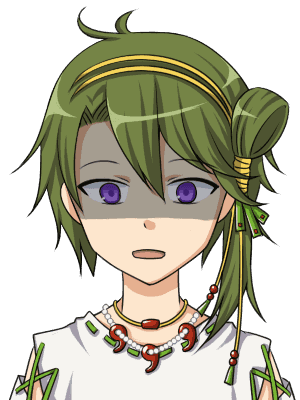 Hohri
.................Seriously?
Hohri was aghast seeing her real figure. Suddenly the newborn baby started crying.
"Wah-wah! Wah-wah!"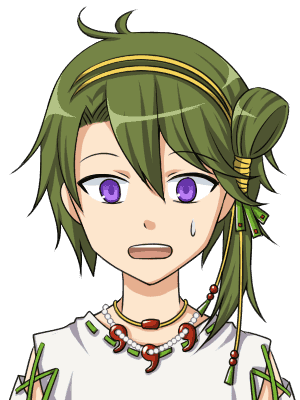 Hohri
Hohri was surprised and happened to let out his voice.
Then the shark seemed to realise that and turned around. Hohri hid behind the rock in the spur of the moment.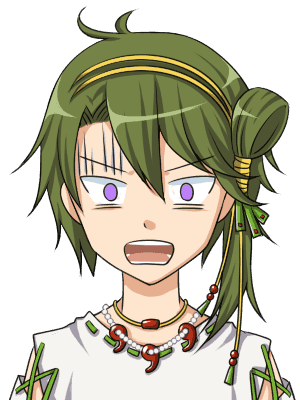 Hohri
Oh my god! Oh my god! Oh my god!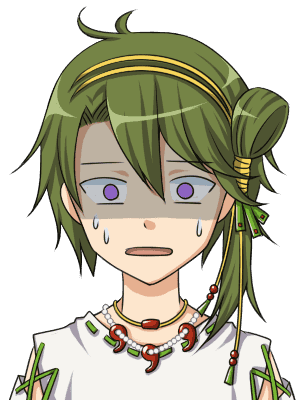 Hohri
What should I do? What should I do? Well, well...It's okay.No need to worry. All I have to do is welcome her warmly as usual. I still love her, so nothing is the problem.
Everything will go well. Good for me!
Toyotama had also realised that she was seen by Hohri.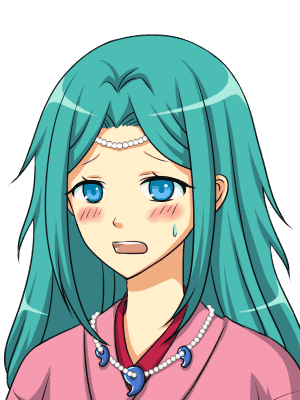 Toyotama
Hohri......I told you not to come here.....I didn't want you to see me in the shape of a shark...
She turned red and covered her face with her hands.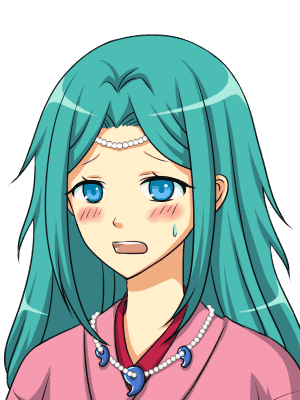 Toyotama
Though I can't live on the land for a long time, I wanted to go back and forth and take care of the baby. But I can't see Hohri anymore. It's too embarrassing!
She left the baby and jumped into the sea.
She also closed the border between the land and the undersea world so that Hohri wouldn't follow her.
When Hohri received the baby from the midwife, he felt as he lost something.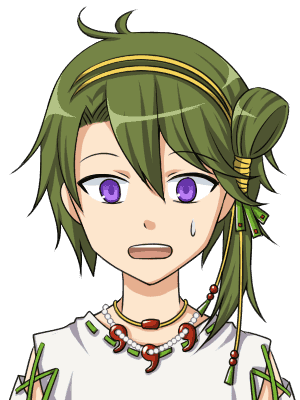 Hohri
What? Did she go back to the sea? .........Are you kidding? Do I have to raise him without mother?
Mewl Mewl Mewl...
Only the baby's voice echoed.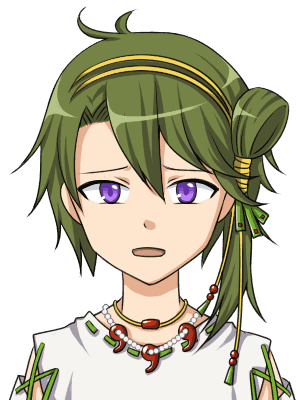 Hohri
.............Toyotama...............Oh! Damn it!
A few days later, Toyotama sent her sister Tamayori, because she was worried about her own baby. However, she herself never came to the land again.
Tamayori told him that Toyotama wanted to name the baby Ugayafuki-Aez. It meant the powerful boy who was born before the hut was built. I'm not sure it was a good name or not, but anyway, Aez was raised by Hohri and Tamayori.
You can purchase "THE JAPANESE MYTHOLOGY KOJIKI" from U-NEXT.
---
Book recommended
Japan's oldest surviving narrative, the eighth-century Kojiki, chronicles the mythical origins of its islands and their ruling dynasty through a diverse array of genealogies, tales, and songs that have helped to shape the modern nation's views of its ancient past.
An earlier translation by Basil Hall Chamberlain published in 1882 is now out of print. This translation relates the translated text to modern scholarship and includes the most recent commentaries. Originally published in 1969.
The first English translation and examination of secret Japanese writings dating from the paleolithic to classical eras.Examines four suppressed and secret texts to discover the deeper truths beneath Japanese mythology.