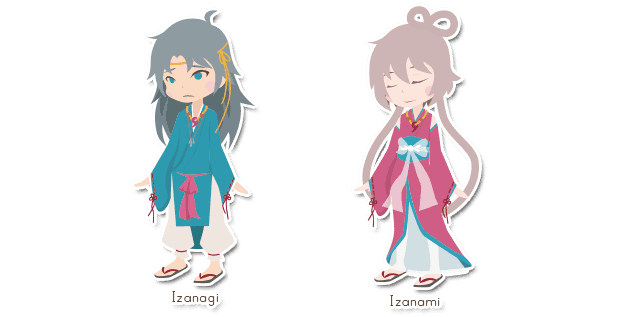 Separation
Primitive Japan consisted of a lot of islands delivered by Izanami. She was confident about their new country. However Izanagi got frustrated because they didn't need to have sex as much as before.
Then one day...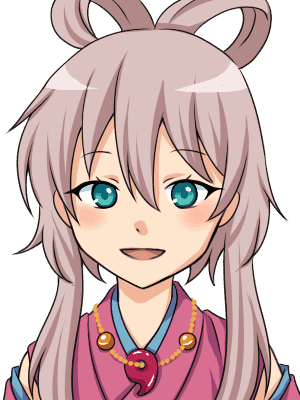 Izanami
Izanami was running to Izanagi with carrying a lot of fish and beans.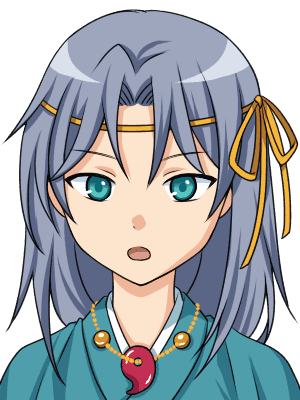 Izanagi
Oh, how did you get these fish?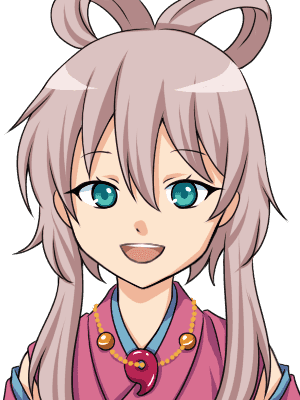 Izanami
A man came here a few minutes ago and gave them as a token of his appreciation. He thanked us for making the island.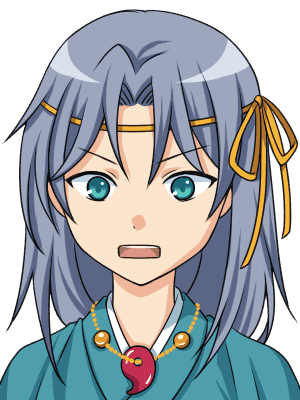 Izanagi
What? A man? A human being? Did they live here before we knew it?
To be honest, Japanese myths never tell us the origin of human beings. Though a problem of the context still remains, I guess that people were born out of nowhere as well or they were the kids of those gods. They said in the latter half of Japanese myth that the kids of gods had lived on the earth as ordinary people.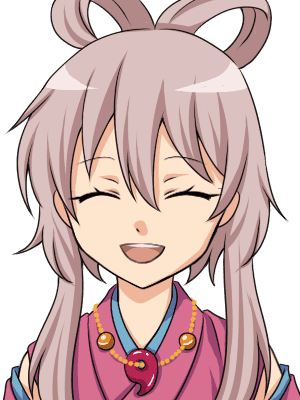 Izanami
You don't have to care about the details!
Izanami smiled brightly.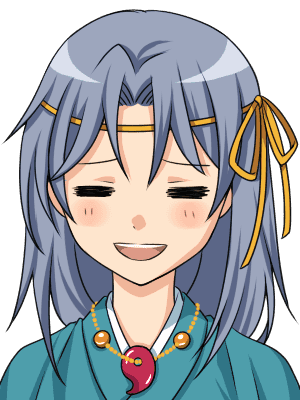 Izanagi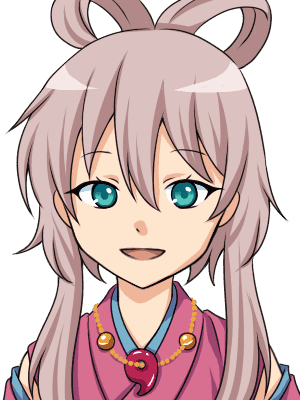 Izanami
By the way, I want to make the people happier.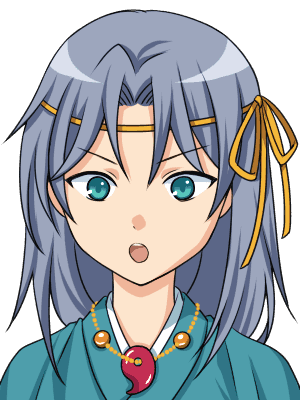 Izanagi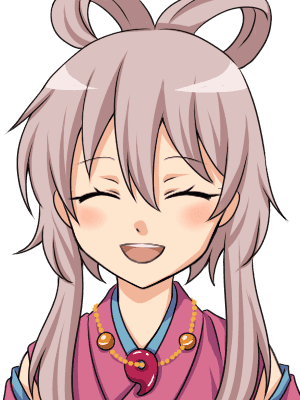 Izanami
Just because they live on our island!!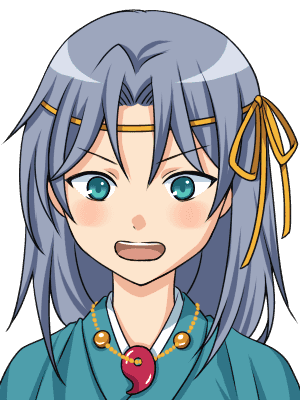 Izanagi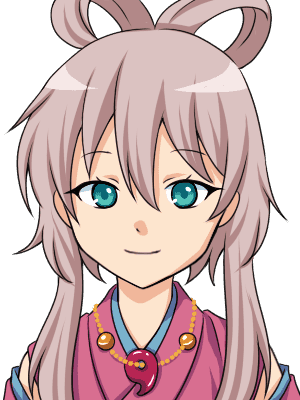 Izanami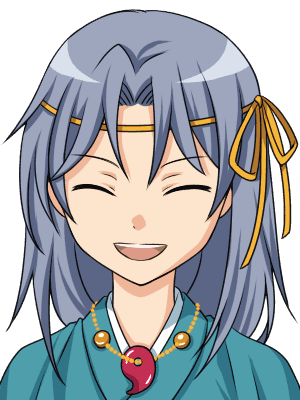 Izanagi
Tha...that's a super good idea!! I also want to make them happy!
He seemed to come up with something and agreed with her enthusiastically.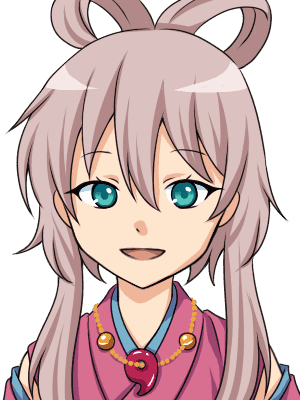 Izanami
Really? I'm glad to hear that! You looked a little bit depressed these days.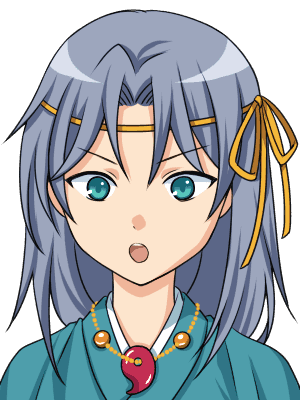 Izanagi
Not at all! It's just your imagination. So, let's get down to business!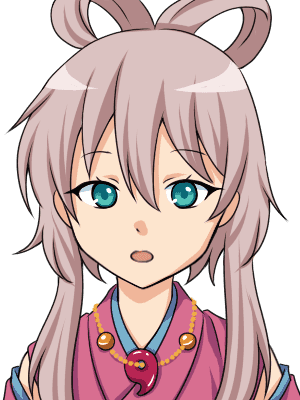 Izanami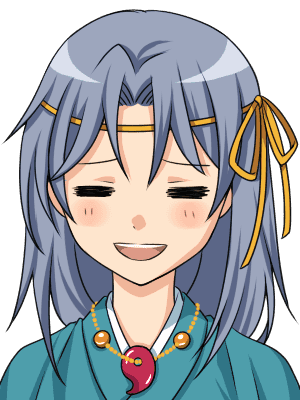 Izanagi
People need more gods who make them happier, don't they?
Izanagi grinned.

They started to generate the series of gods. Since the first god's name sounded like "Attaboy," they were encouraged and gave birth to gods one after another.
They first delivered gods related to houses in order to protect people.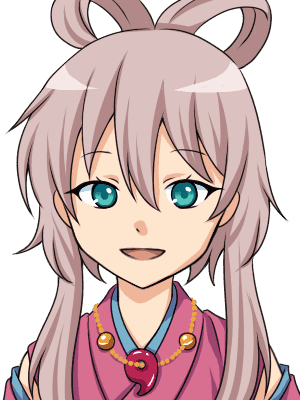 Izanami
Gods of ground, gods of doors, gods of roofs, gods of buildings, and gods of insulation.
Then...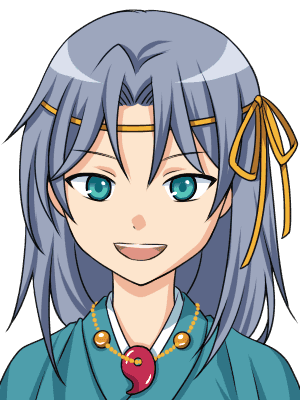 Izanagi
Gods related to the sea such as Ohwatatumi!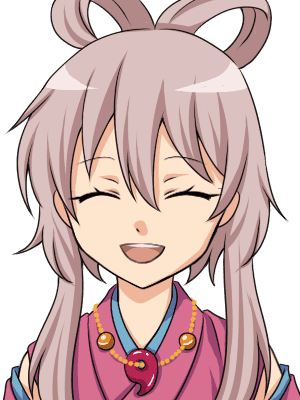 Izanami
Gods who divide the sea and the river, and gods related to the river!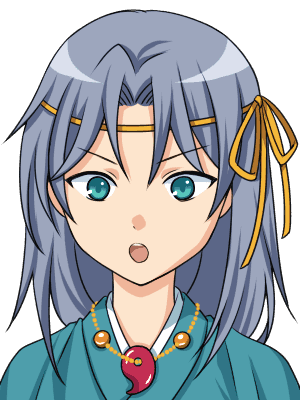 Izanagi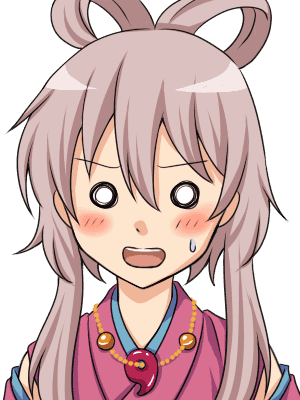 Izanami
Wind oriented gods! Wood oriented gods!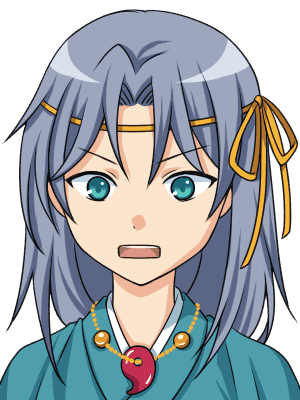 Izanagi
Mountain oriented gods such as Ohyamatumi!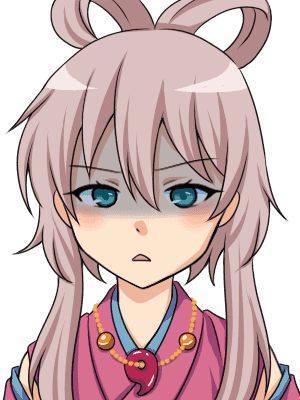 Izanami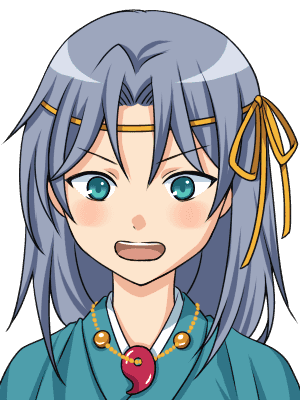 Izanagi
While those kids also generated their offspring, Izanagi and Izanami didn't get old at all.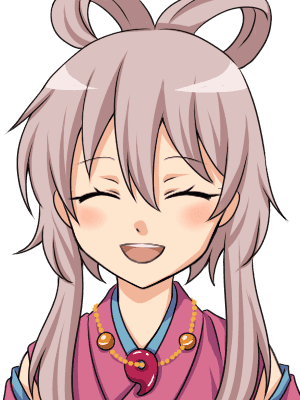 Izanami
Just because we are gods!
When kids were grown up, they left Onogoro island and spread out all over Japan. Ianagi and Izanami had mixed feelings while they can see Japanese islands start to flourish.

However their happy life ended suddenly.
A tragedy happened while Izanami was delivering gods of creativity.
Boom!!!
Izanagi heard something exploded and Izanami screamed.
He ran into the delivery room in a hurry.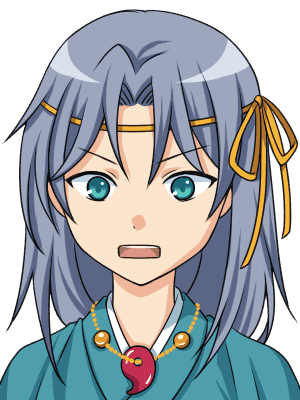 Izanagi
Izanami had passed out while lower part of her body was covered with ash. She got burnt terribly when she gave birth to a god of fire.
Though she managed to escape death, she agonised over a high fever. Izanagi nursed her as much as he could, but she didn't seem to recover. Izanami was still thinking only about reproducing.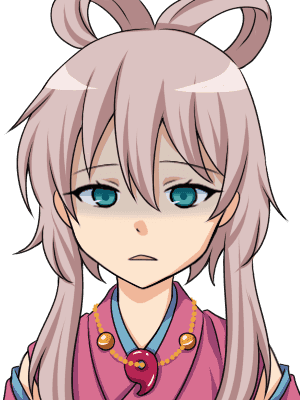 Izanami
I think there aren't enough gods yet...our work hasn't been finished....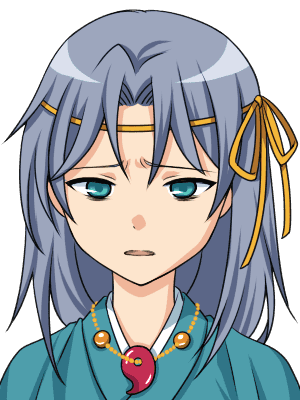 Izanagi
Take it easy. We can resume that after you get better.
Izanagi soothed her, but she writhed in agony, vomited and ended up excreting. From her excrement, gods of mine, gods of mud and gods of creation were born. Izanagi didn't want to see her suffer like that anymore.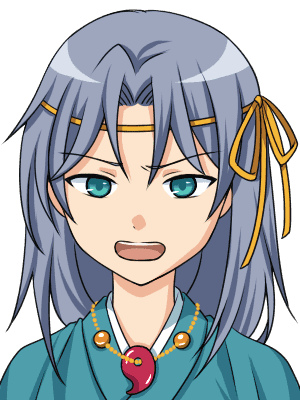 Izanagi
Izanami, we don't need new gods now. Please just take a rest.
Izanagi couldn't believe their situation.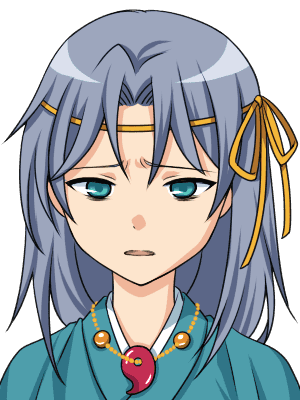 Izanagi
She was quite powerful just a while ago...
He thought as if their happy life had been a dream. It drove him crazy to see her become worse day by day.

One day, Izanami looked extremely ill. She knew that she didn't have much time left.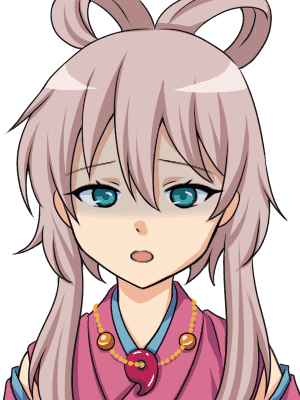 Izanami
I have to say goodbye to Izanagi.
She had already become too weak to get up. Izanagi held her round the shoulders. She was incredibly thin.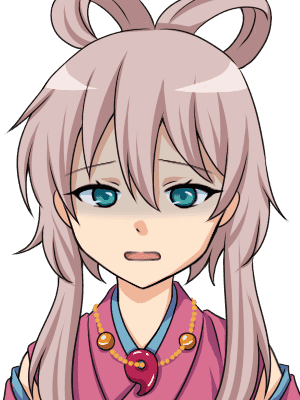 Izanami
Sorry...I won't complete my work...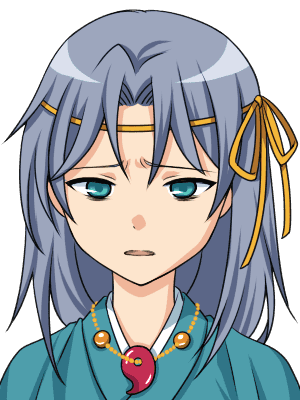 Izanagi
What are you talking about? No need to apologise. You have to recover from your illness first.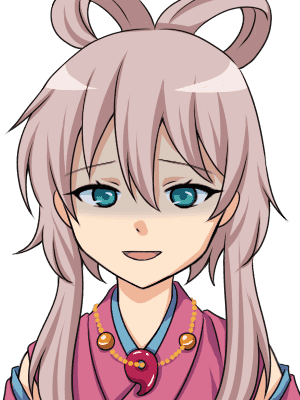 Izanami
...Thank you. I think you and our kids will be able to make a good country...without me.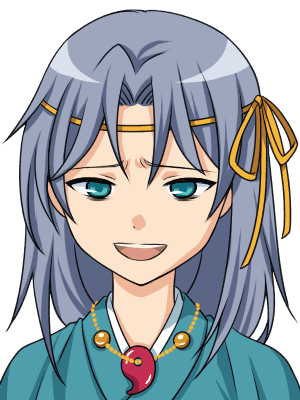 Izanagi
It sounds like a goodbye. Stop it.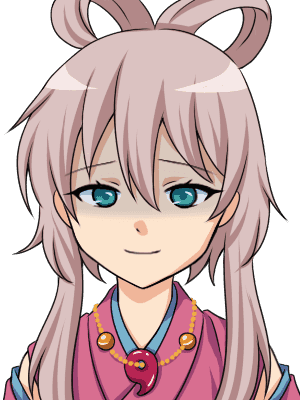 Izanami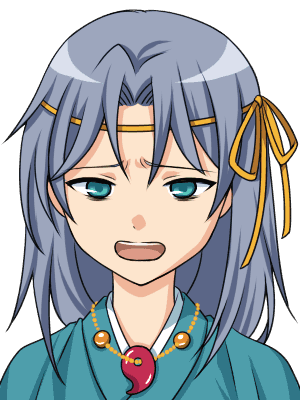 Izanagi
It's nonsense. That's no point in making a country without you. I mean...I need you.
He burst out in tears. Izanami said with an apologetic smile,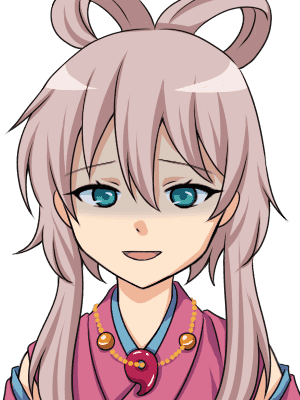 Izanami
Sorry...I wish......I could take care of the country...more.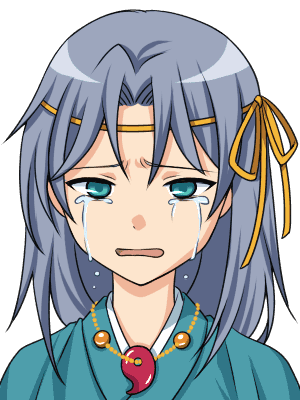 Izanagi
No...Please...What am I supposed to do?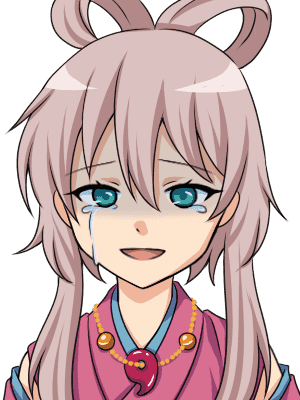 Izanami
Her voice dwindled.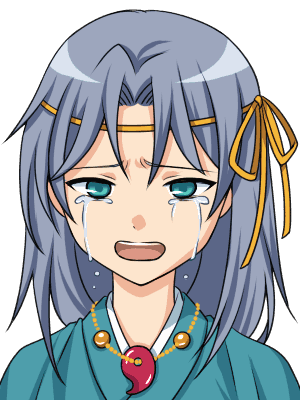 Izanagi
No......No! No! Izanami, please don't go!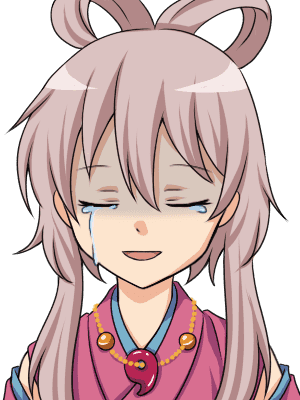 Izanami
.....na...gi.......Than...yo......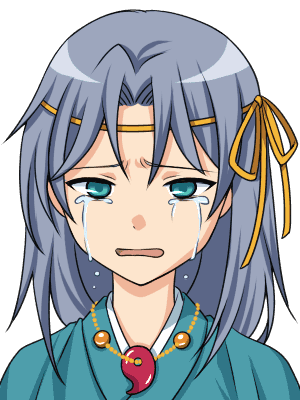 Izanagi
Izanami!! No! Don't leave me alone! Please...please...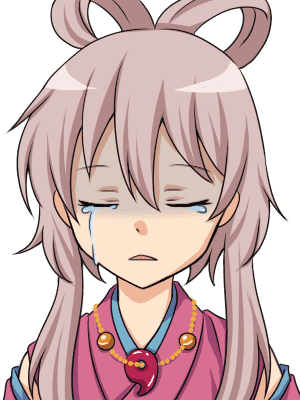 Izanami
Izanami went away quietly.
He kept on holding her body and talking to her.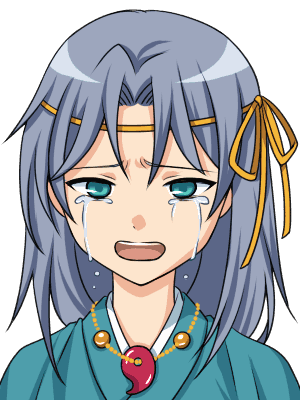 Izanagi
Izanami...Izanami...I love you. I love you so much. Please don't go.
Though he called her again and again, she didn't answer anymore.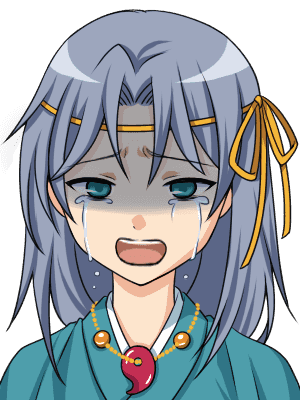 Izanagi
Damn it! I love you! I need you! Why the hell do I have to lose you just because of one son!
He cried out desperately and shed so many tears that a god of fountain was born from it.
No matter how hard and whenever he cried, she didn't move anymore.
In the end, he decided to bury her at Mt.Hiba.

Izanagi was numb and stood still in front of her grave for a long time. After he lost his sense of time, someone called him from behind.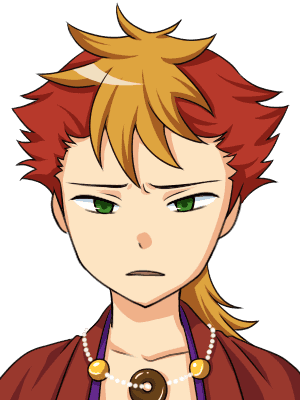 Hinokagutuchi
Dad...I owe it....I owe Mom's death to you.
It was Hinokagutuchi the god of fire who made Izanami get burned.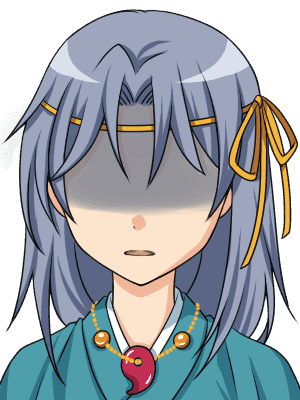 Izanagi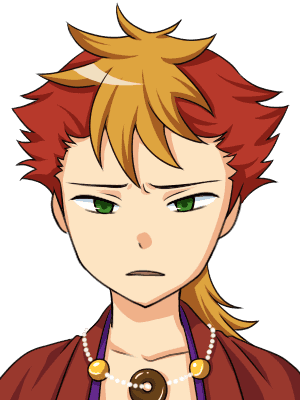 Hinokagutuchi
There was a long period of silence.
Hinokagutuchi couldn't say anything, and at last Izanagi turned around to him resentfully.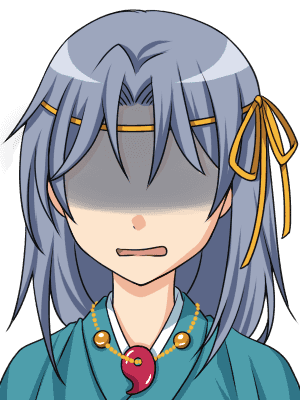 Izanagi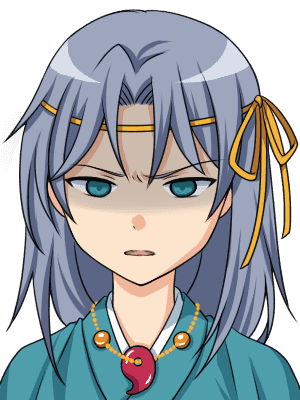 Izanagi
Since Izanagi glared at Hinokagutuchi, he stepped back in fear. Yet, he was also tormented terribly by Izanami's death.
Izanagi got close to him bit by bit.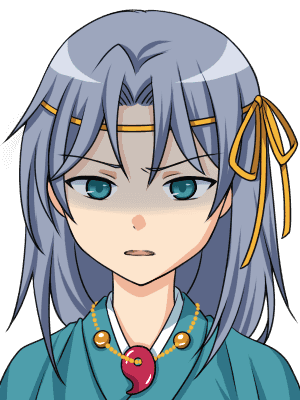 Izanagi
That's true. If only you hadn't been born...she woudn't have die.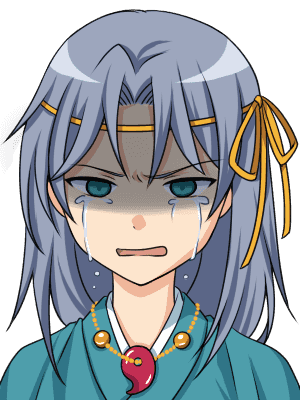 Izanagi
If only......If only you hadn't been born!!
Izanagi tried to stab Hinokagutuchi with the Sword of Totsuka.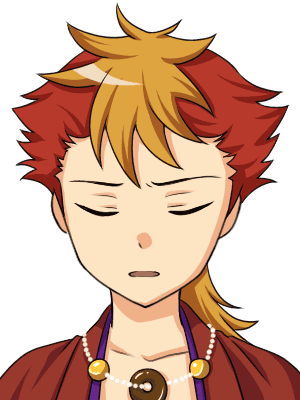 Hinokagutuchi
Hinokagutuchi gave up and just closed his eyes.
Whomp!!
Hinokagutuchi's head danced in the air. Izanagi couldn't control himself and killed his own son. Moreover he kept on chopping Hinokagutuchi's body with frenzied anger.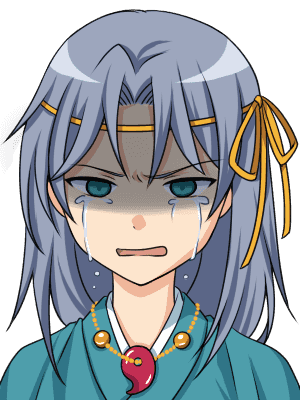 Izanagi
Everything was covered with blood. Eight gods were born from the blood, and another eight gods were born from the dead body. They all had powers of controlling fire.
Only after Hinokagutuchi was laying without moving a single muscle, Izanagi looked up at the sky.
Then, he sobbed again.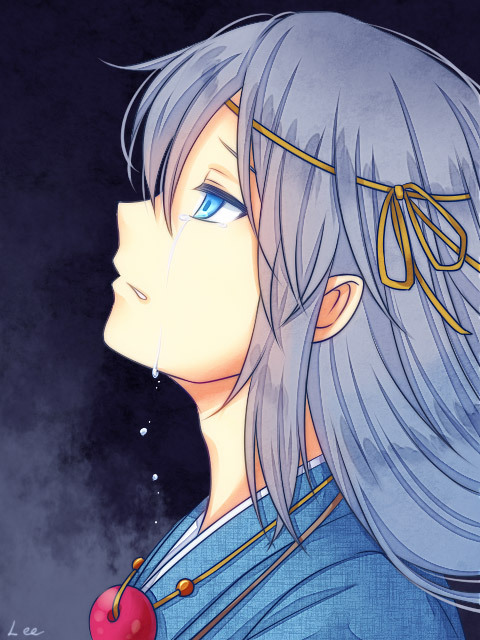 You can purchase "THE JAPANESE MYTHOLOGY KOJIKI" from U-NEXT.
---
Book recommended
Japan's oldest surviving narrative, the eighth-century Kojiki, chronicles the mythical origins of its islands and their ruling dynasty through a diverse array of genealogies, tales, and songs that have helped to shape the modern nation's views of its ancient past.
An earlier translation by Basil Hall Chamberlain published in 1882 is now out of print. This translation relates the translated text to modern scholarship and includes the most recent commentaries. Originally published in 1969.
The first English translation and examination of secret Japanese writings dating from the paleolithic to classical eras.Examines four suppressed and secret texts to discover the deeper truths beneath Japanese mythology.