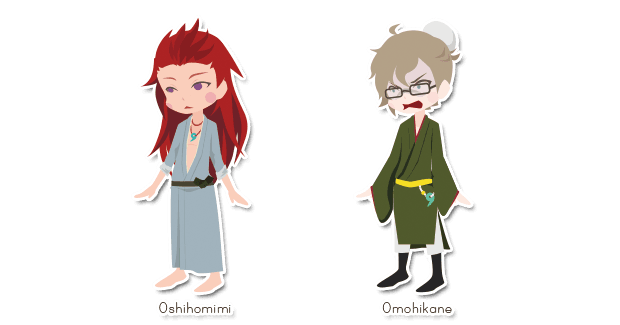 The Grand Son
It was the sobering experience for Amaterasu to get the country back from Ohkuninushi. Getting the country wasn't her ultimate goal. She knew that it was just the beginning. She wanted to achieve what her parents hadn't been able to finish.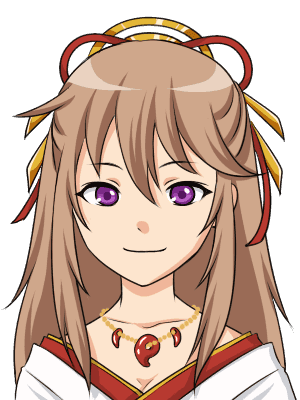 Amaterasu
So, let Oshihomimi go down to Middle Earth as the emperor.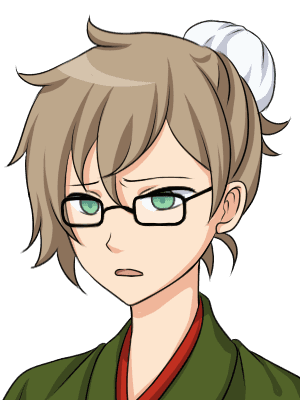 Omohikane
Omohikane was a bit surprised at what Amaterasu said.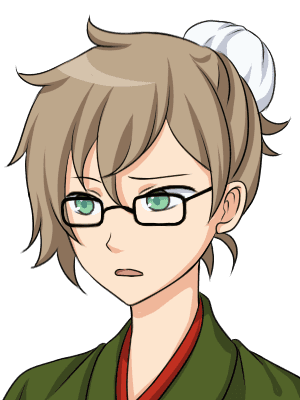 Omohikane
Oshihomimi is the person who ran away first when we came across the rebellions. How can we trust him?
In spite of Omohikane's worry, Amaterasu summoned Oshihomimi.
Oshihomimi looked nonchalant as usual.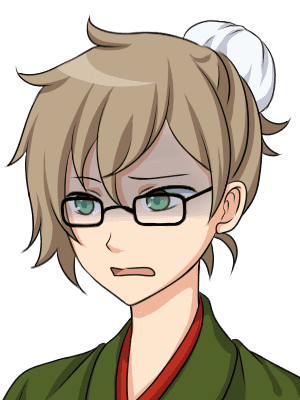 Omohikane
I'm still doubting his skill...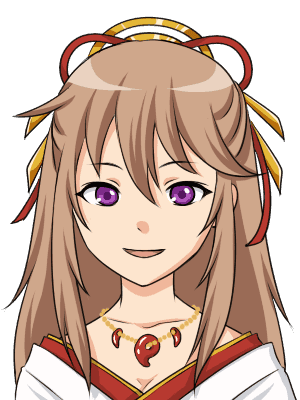 Amaterasu
Oshihomimi, you will rule Middle Earth.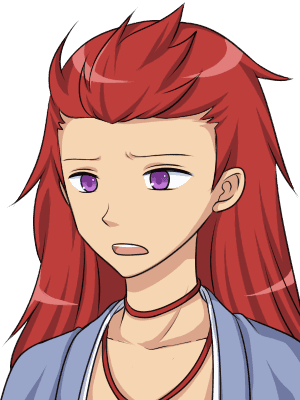 Oshihomimi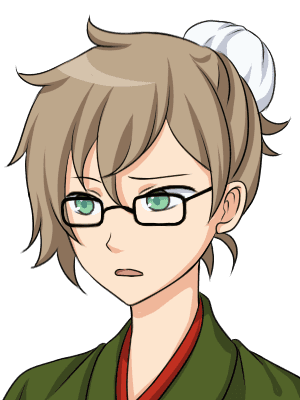 Omohikane
Hey! He doesn't feel like going there. He isn't cut out for the boss, let alone the emperor.
Oshihomimi was also struggling to think of excuses.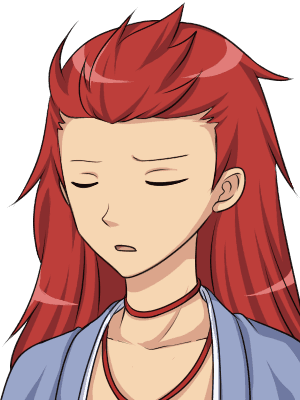 Oshihomimi
When once I go down to Middle Earth, it may become very difficult to come back here. No!
I don't want to stop living a comfortable life in the Celestial Plain. Never! But Mom won't allow me to say no, so I need a special excuse.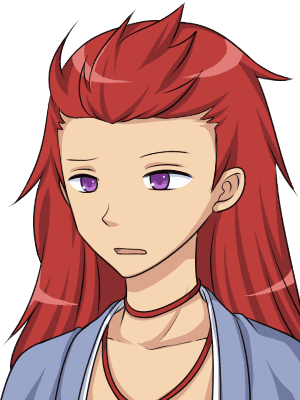 Oshihomimi
Well...I'd love to go there...In fact I got ready but.....I'm afraid I can't.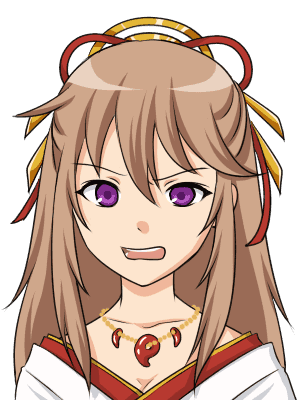 Amaterasu
Amaterasu looked annoyed. He scratched his head.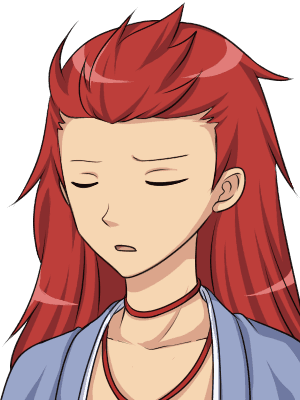 Oshihomimi
To be honest.......I have it.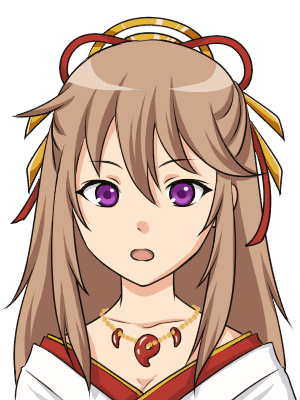 Amaterasu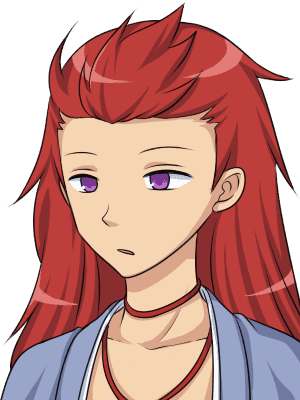 Oshihomimi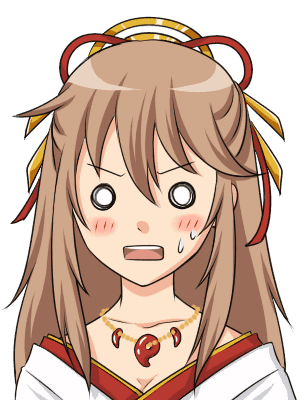 Amaterasu
What?? It's news to me! Who's the mother?
Omohikane felt as if he was glanced at by Oshihomimi.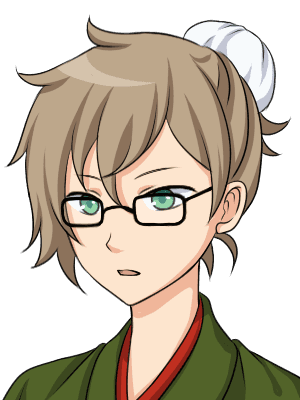 Omohikane
Eh? What does it mean? Who is she?
Omohikane had a bad feeling.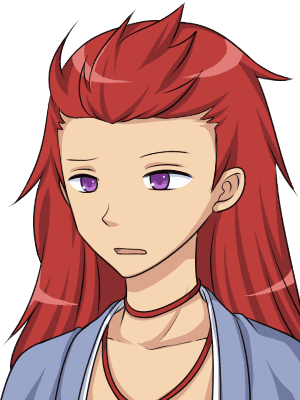 Oshihomimi
.............................................It's Chizi.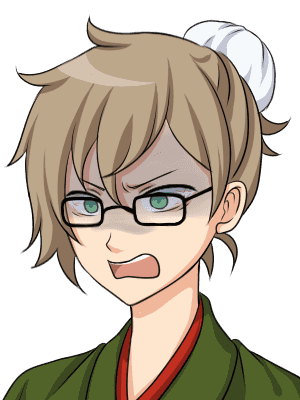 Omohikane
What!!!!?
What the hell have you done to my lovely sister!!?
Chizi was Omohikane's beloved little sister. Omohikane looked insane. It was the first time for Amaterasu to see Omohikane in such a furious status. He rarely got angry, so it made her frightened more.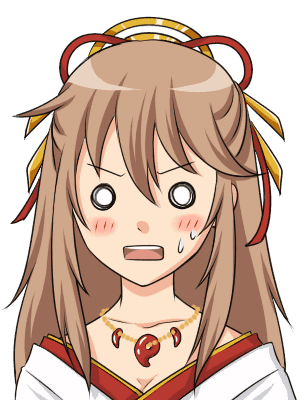 Amaterasu
Wait, Omohikane! Please calm down!
Oshihomimi looked at Omohikane nonchalantly, while Amaterasu was trying to soothe him.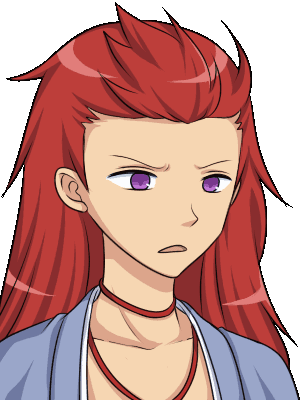 Oshihomimi
Well....it happened just because she rode on me.
Omohikane grabbed Oshihomimi by the collar.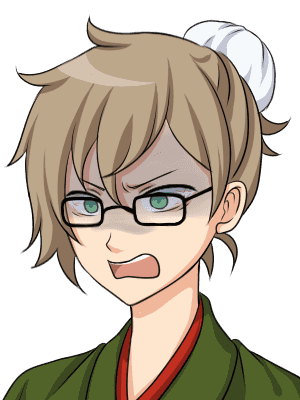 Omohikane
Don't be ridiculous! My sister's never so loose!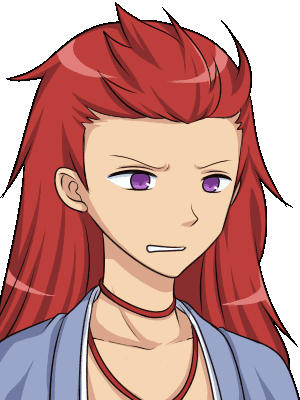 Oshihomimi
....Who knows? Anyway we've done it. That's it.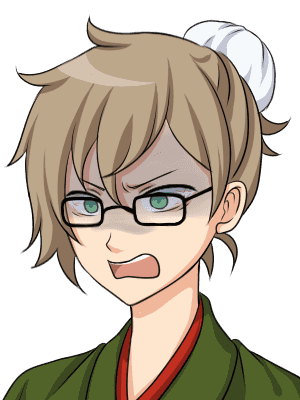 Omohikane
That's not it!! I'll never forgive you! Get out of here! I'll kill you!!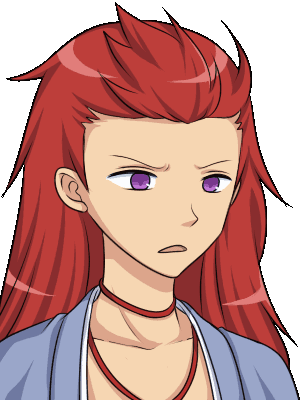 Oshihomimi
Shit! What a sissy bloke! Eh?? Do you dare to take on me?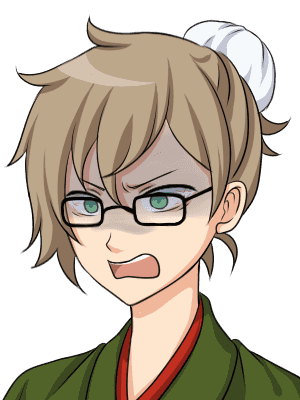 Omohikane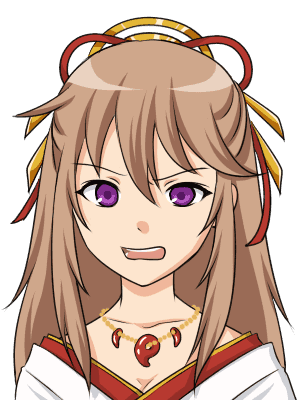 Amaterasu
Pleeease calm down, Omohikane!!
Omohikane was about to kill Oshihomimi. Just when Amaterasu tried to stop him, Chizi rushed into the room. She heard about the hubbub from somewhere.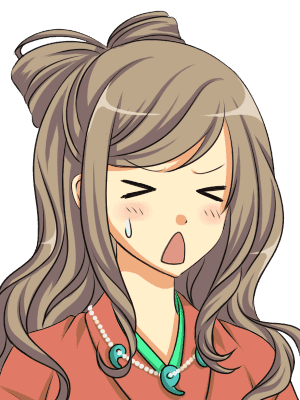 Chizi
Oh my god! Oh my god! Please stop!! Mimi! Brother!
When Omohikane saw her, he was almost crying.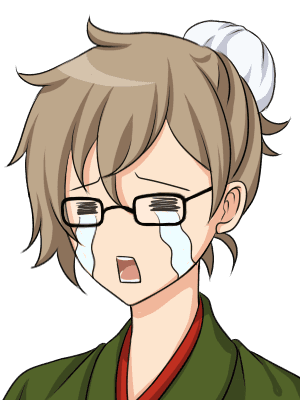 Omohikane
Chizi! Are you OK? What have this bloke done to you?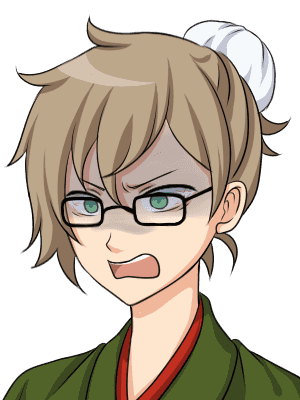 Omohikane
Shit! I'll send him to Hades right now!
Omohikane was about to take the sword of Totsuka. Chizi interrupted him with the maximum extent.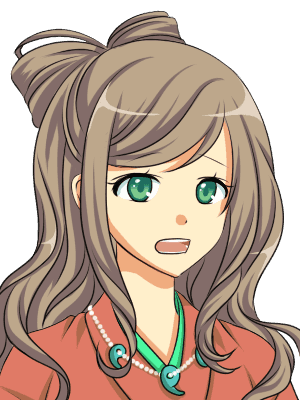 Chizi
Brother! Calm down! Mimi and me have a brilliant relationship and the kid is the consequence. Please get excited about it!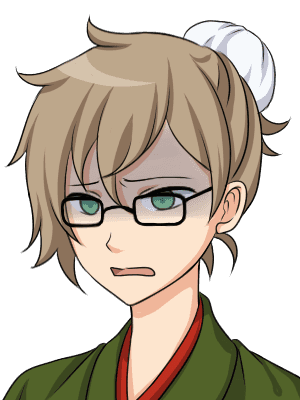 Omohikane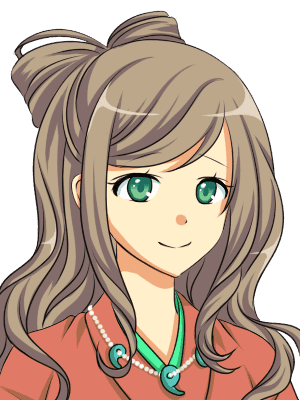 Chizi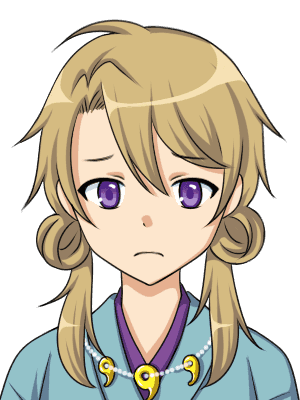 Ninigi
A little boy ran into the room. He went straight behind his mother. He tentatively looked up Omohikane's eye.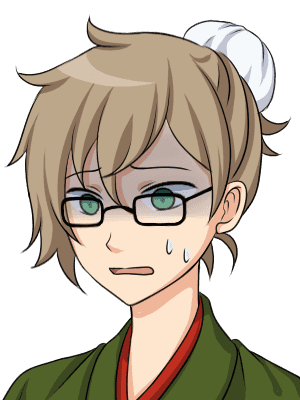 Omohikane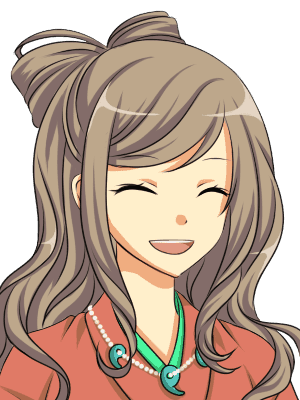 Chizi
Hey, Ninigi. Say hello to uncle Omohikane.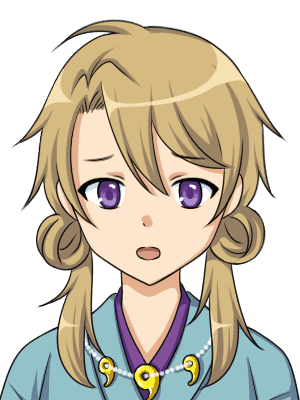 Ninigi
........Hello. Uncle Omohikane.
Omohikane felt as if his heart was shot with an arrow of love.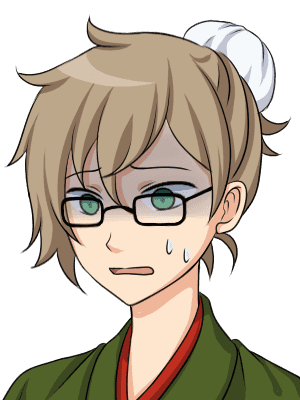 Omohikane
This is my nephew...How lovely...
Chizi giggled.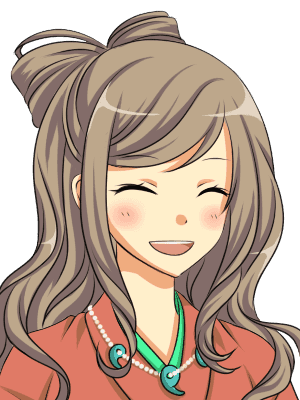 Chizi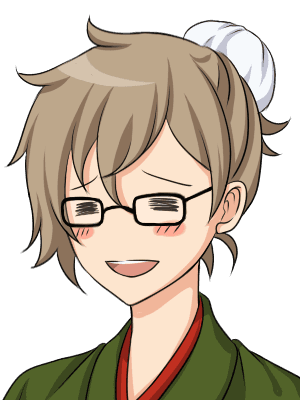 Omohikane
When Omohikane reached out to Ninigi, he was jostled by someone.
It was Amaterasu.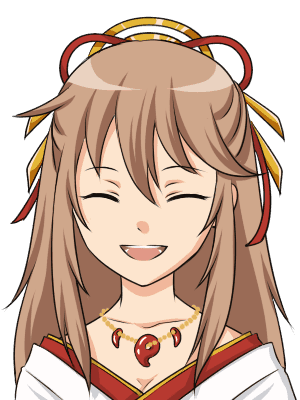 Amaterasu
Woooooooooooooooow!! So cute!! Is he my grandson? It's surreal! I love it!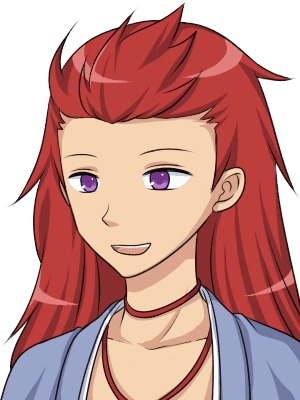 Oshihomimi
So, let Ninigi go down to Middle Earth.
Oshihomimi suggested in the confusion.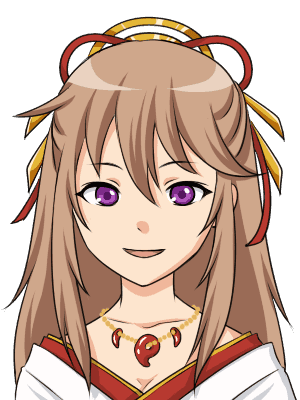 Amaterasu
Oh! Yes! I totally agree with you. Hey, Ninigi. You'll go down to Middle Earth and rule the country. Do you understand?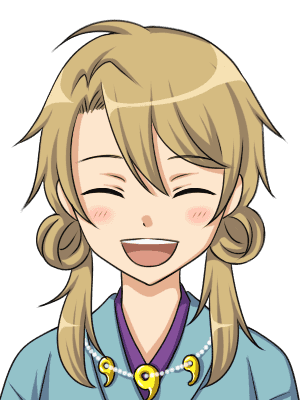 Ninigi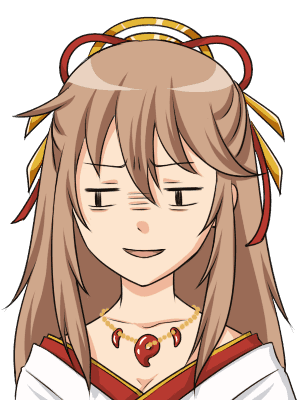 Amaterasu
Ugh! G....grandma. Yes, it's correct. I'm your grandma....but how about Madam Ama?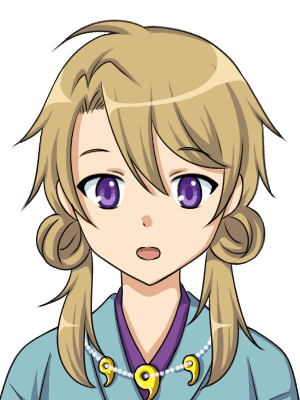 Ninigi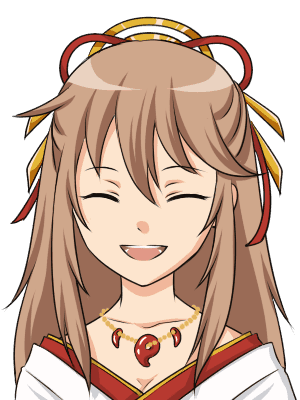 Amaterasu
Yes. Good.
So I'll go and check whether the route is safe or not, before Ninigi leaves.
Amaterasu went out of the room in a gleeful mood.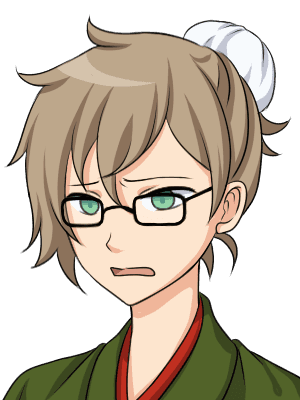 Omohikane
Omohikane followed.
Oshihomimi was relieved to see that they were now quite happy.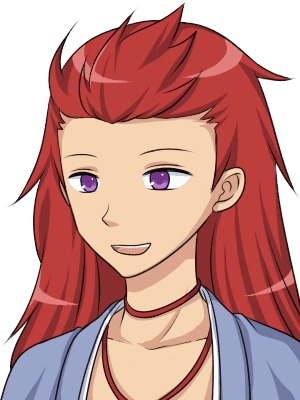 Oshihomimi
Good for you, Ninigi. You'll become the emperor of the country!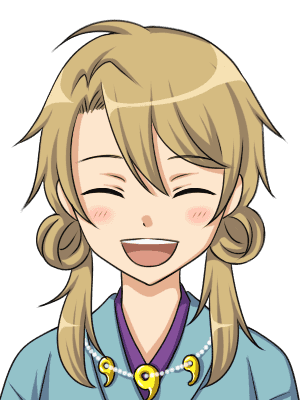 Ninigi
Ninigi smiled innocently.
You can purchase "THE JAPANESE MYTHOLOGY KOJIKI" from U-NEXT.
---
Book recommended
Japan's oldest surviving narrative, the eighth-century Kojiki, chronicles the mythical origins of its islands and their ruling dynasty through a diverse array of genealogies, tales, and songs that have helped to shape the modern nation's views of its ancient past.
An earlier translation by Basil Hall Chamberlain published in 1882 is now out of print. This translation relates the translated text to modern scholarship and includes the most recent commentaries. Originally published in 1969.
The first English translation and examination of secret Japanese writings dating from the paleolithic to classical eras.Examines four suppressed and secret texts to discover the deeper truths beneath Japanese mythology.