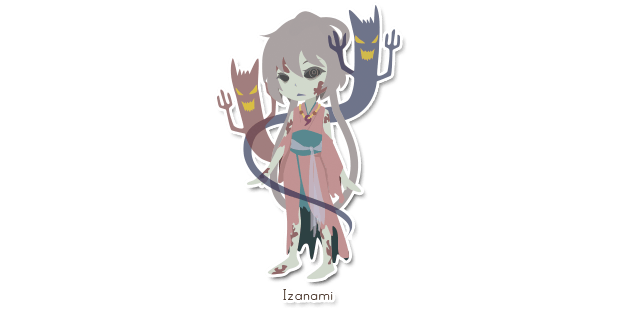 Slope to Hades
Izanagi was frightened and ran away at the first sight of Izanami's change.
Izanami got furious and said to the zombies,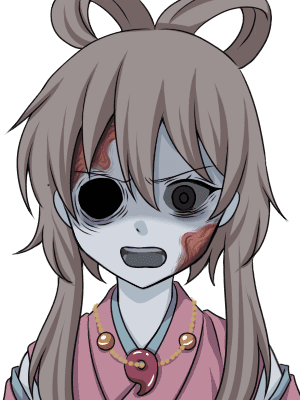 Izanami
Izanagi threw his hair accessory at them. It was made of vine. The vine grew up immediately and produced grapes. The zombies came flooding into the grapes. They devoured them all in a few minutes and started chasing Izanagi again.
Then Izanagi threw his bamboo comb. Soon the comb became a big bamboo sprout and took up the whole road. The zombies devoured them too.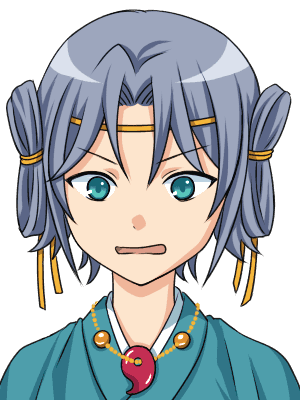 Izanagi
They seemed inrcredibly hungry. Now I'm almost there. I'll manage to get the exit!
He heard Izanami's mad voice.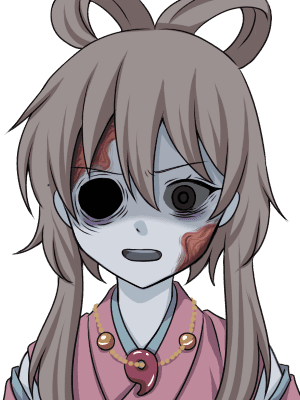 Izanami
What the hell are you doing!? You are all bad! Bad! Bad!!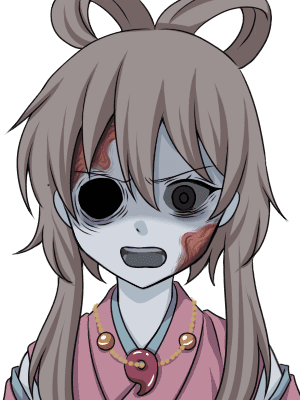 Izanami
The god of thunder, kill him! All the forces should support me!
Izanami sent off the eight gods of thunder who were born from her decayed body, and fifteen hundreds soldiers of Hades. There were so many of them that Izanagi went pale.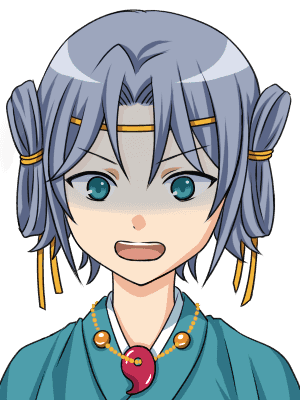 Izanagi
No kidding! Where did all the men hide at? No one answered me a while ago!!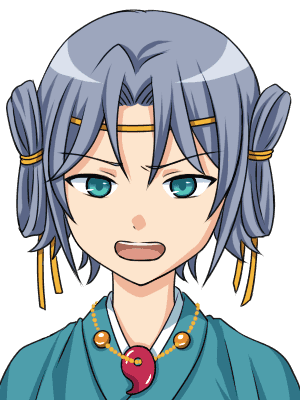 Izanagi
Ah! Shit! Just a bit more...!
He hit the zombies with the Sword of Totsuka and proceeded forward. Izanami said from behind,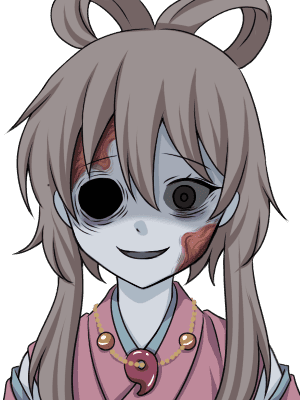 Izanami
Izanagi, you said you loved me. If you would die, we can be together forever.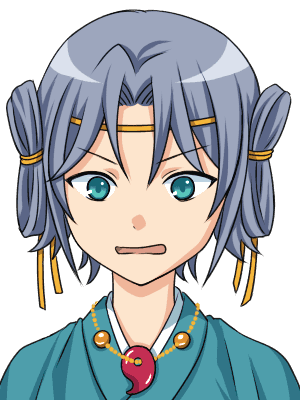 Izanagi
No! God forbid that I die! I haven't finished making the country. Or rather, I don't want to die!!
Izanagi ran as fast as he could, and eventually arrived at the slope which was at the end of Hades. Zombies might not chase him beyond the slope.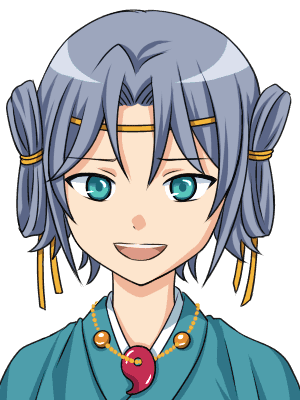 Izanagi
Just when he was relieved...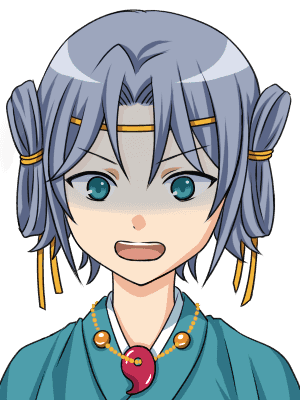 Izanagi
His leg was caught by one of the gods of thunder. He tumbled.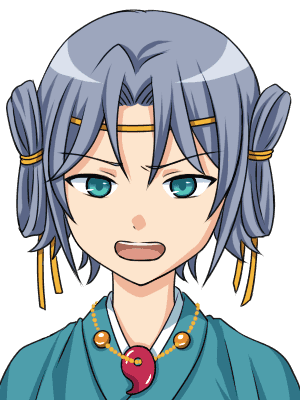 Izanagi
There was a peach tree beside the slope. Izanagi grabbed a peach and threw it at the god in the spur of the moment.
Ahhhhhhhhh!!!
The god of thunder wriggled. He seemed to hate peaches. Izanagi managed to escape from his hands and threw another two peaches at the zombie soldiers. Then the forces also dispersed instantly.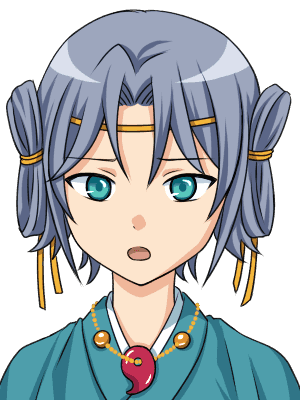 Izanagi
All zombies seemed to run away. Izanagi took a rest and talked to the peach tree.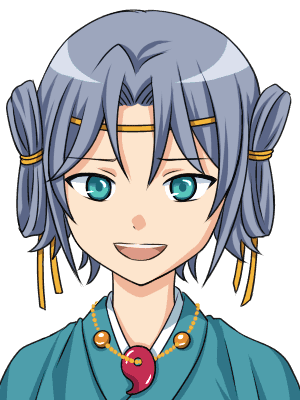 Izanagi
Thank you. I'll give you a name, Ohkamudumi. Please continue to help all the people who come here.
Though he couldn't find whether the tree understood his words or not, he felt as if the tree had said 'No problem.'
However, he heard Izanami's voice soon.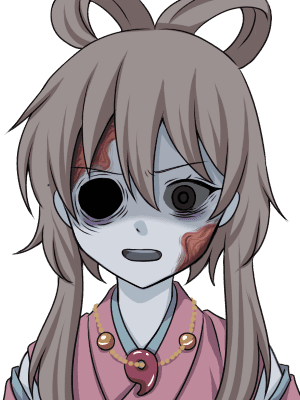 Izanami
Izanagi! You have better off running!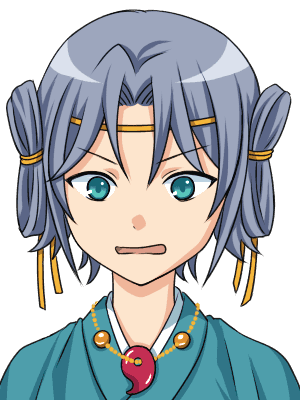 Izanagi
She herself had to catch him because she had lost her footmen.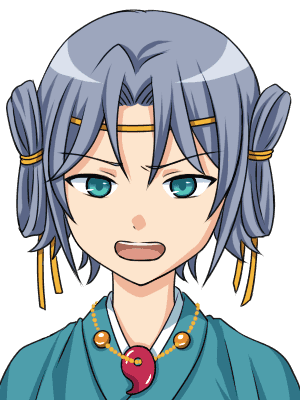 Izanagi
Fast...! Shit! She's almost here...!
When Izanagi reached the top of the slope, he found an extremely huge rock which needed a thousand men to be carried. He pushed it with maximum strength. It rolled down to the entrance of Hades. Izanami speeded up to avoid it.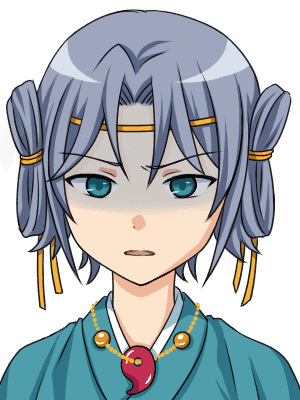 Izanagi
Izanagi crossed his fingers.
Bump!!!
Izanami was hit by the rock. Then she started sobbing at the other side of it.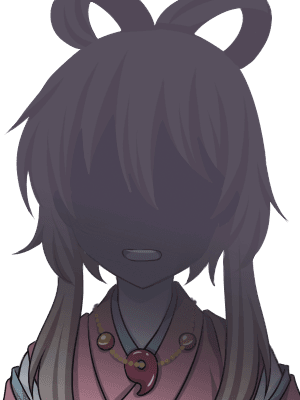 Izanami
Mean...Izanagi...You're mean. I love you...I love you......
A squeaking sound echoed. She was apparently scratching the rock.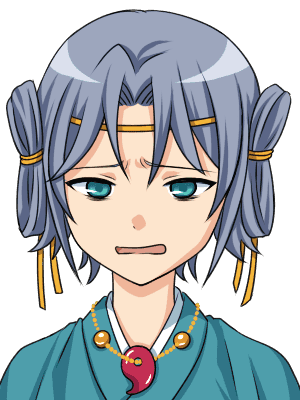 Izanagi
Izanami, I'm sorry. You are dead and I'm still alive. I shouldn't have come here. I shouldn't have make you expect...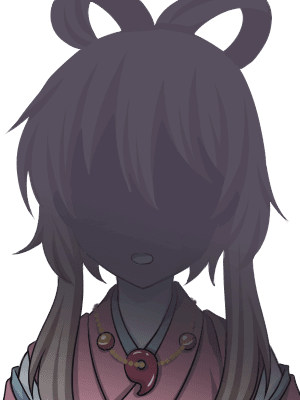 Izanami
All I want is being with you...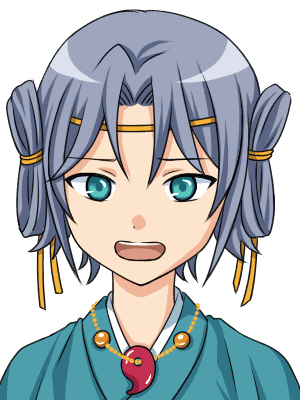 Izanagi
I love you and need you too. But you know, the dead and the living can never be together!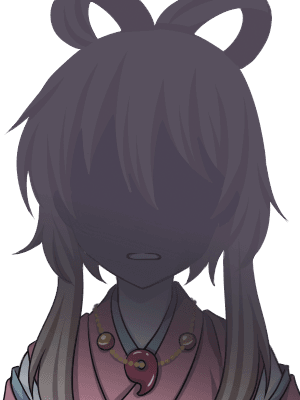 Izanami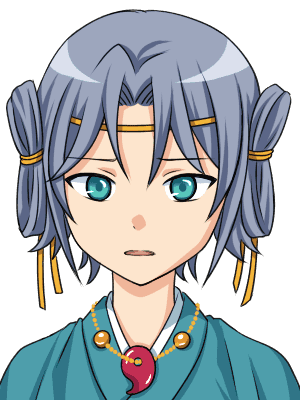 Izanagi
I'm so sorry. Please forgive me.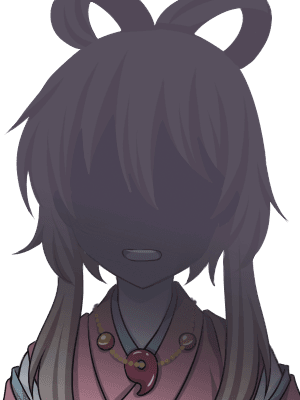 Izanami
.......No. ....No. I'll never forgive you.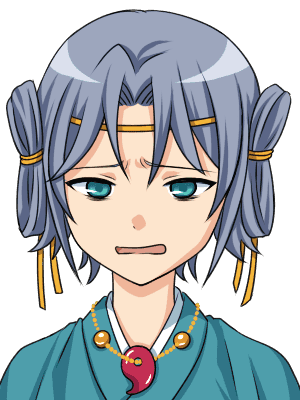 Izanagi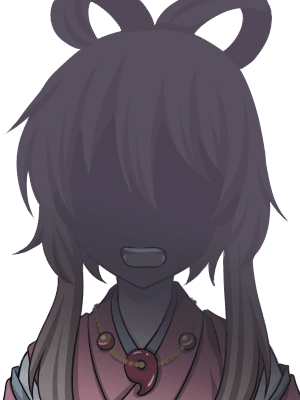 Izanami
I'll never forgive you! Never....Never forgive you....Never...
She mumbled in an eerie way scratching the rock.
Then she suddenly burst out laughing luridly.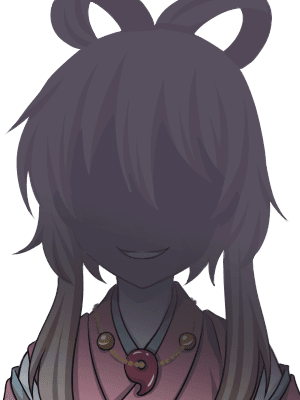 Izanami
Ha! Hahaha....Hahahahaha....! !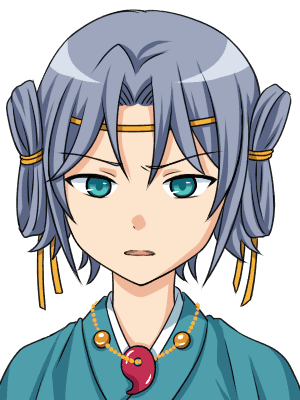 Izanagi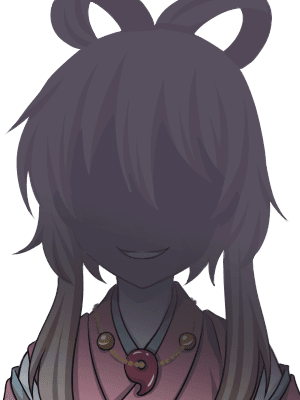 Izanami
I got it! All men that you love could come to Hades! Don't you think so? Am I wrong?
Hahaha! So, I'll kill them! I'll kill a thousand people in Middle Earth every day. I'll curse them!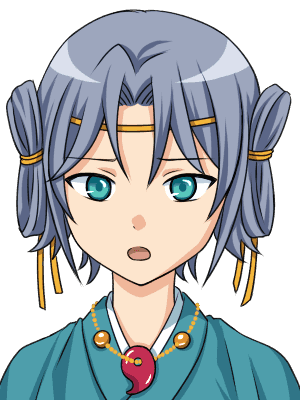 Izanagi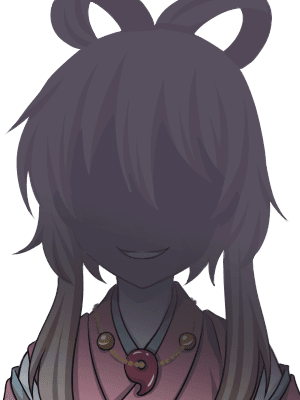 Izanami
Hahahaha...I'll kill many people every day! Every day...many people...hahaha!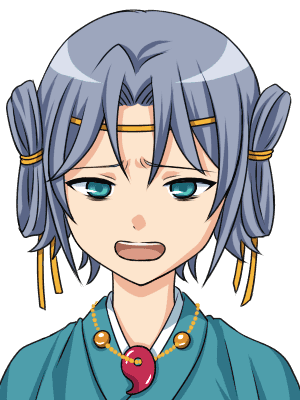 Izanagi
Izanami...No...What are you talking about? It doesn't sound like you...You said you wanted to make them happy.
Izanagi was recalling her inpeccable smile. But she wasn't his Izanami anymore.
At last Izanagi turned around and stepped forward.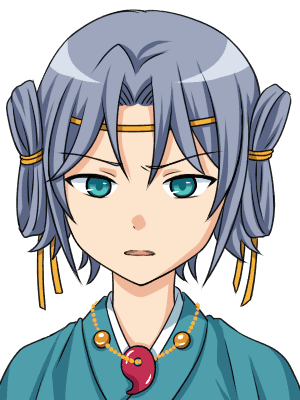 Izanagi
OK. So, I'll make it happen that fifteen hundred babies are born every day. You will see the people will be happier than you can make them sad.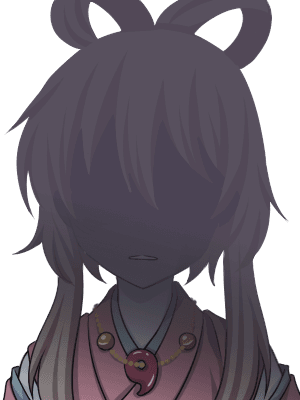 Izanami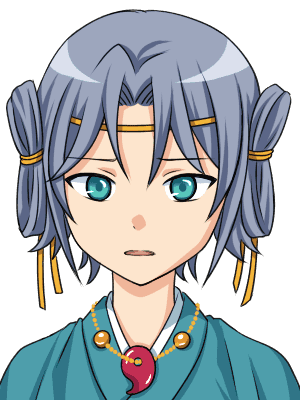 Izanagi
So sorry, Izanami......Good bye.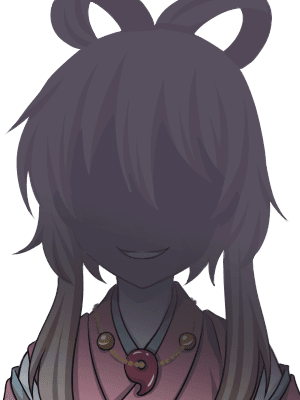 Izanami
......Kill. ......Hahaha.
Izanagi left Hades without looking back.
Thus, every day, a thousand people had to die because of Izanami's curse and fifteen hundred people were born with Izanagi's blessing.
That is why the duration of people's liftetime is limited.
You can purchase "THE JAPANESE MYTHOLOGY KOJIKI" from U-NEXT.
---
Book recommended
Japan's oldest surviving narrative, the eighth-century Kojiki, chronicles the mythical origins of its islands and their ruling dynasty through a diverse array of genealogies, tales, and songs that have helped to shape the modern nation's views of its ancient past.
An earlier translation by Basil Hall Chamberlain published in 1882 is now out of print. This translation relates the translated text to modern scholarship and includes the most recent commentaries. Originally published in 1969.
The first English translation and examination of secret Japanese writings dating from the paleolithic to classical eras.Examines four suppressed and secret texts to discover the deeper truths beneath Japanese mythology.