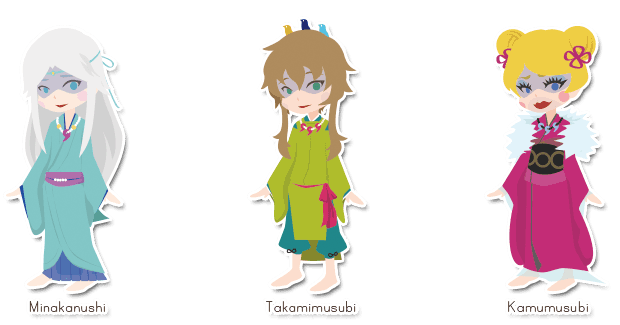 Amaterasu's Order
Minakanushi, Takagi, and Kamumusubi who were the authorities of the Celestial Plain were sitting quietly with their heads' down in their palace. Alongside them, Amaterasu was crossing her arms and milling about. She looked like she was in a bad mood. It looked as if three adults were scolded by a teenage girl.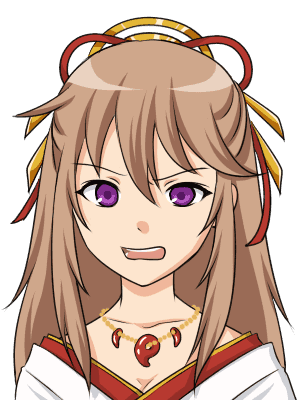 Amaterasu
Don't you think it's ridiculous? Why is the fuckin womaniser the emperor of Middle Earth? In the first place, Izanagi and Izanami were allowed to rule the country. You know, they were the gods in the Celestial Plain. So it must be rational that we rule MiddleEarth.
Amaterasu talked to other three gods grumpily.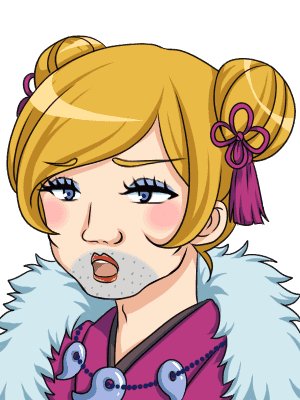 Kamumusubi
You really hate Ohkuninushi.
Kamumusubi answered awkwardly, remembering he had helped Ohkuninushi several times.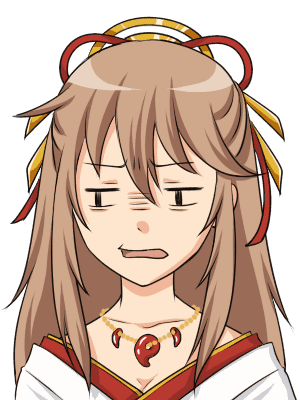 Amaterasu
I don't hate him. I just want to make the things coherent. Kamumusubi, you are too indulgent to Ohkuninushi. You shouldn't have revived him just because he is a little more handsome than other men!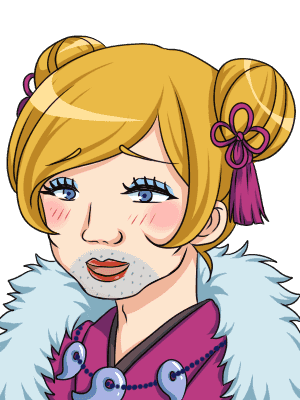 Kamumusubi
Well...I think he has done his best in making the country...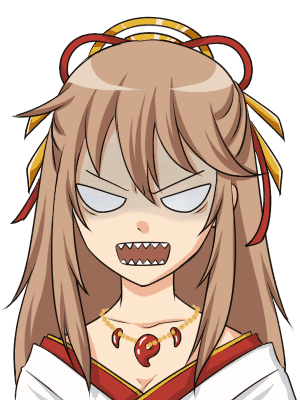 Amaterasu
He's done nothing! Not him but Sukuna-bikona and Ohmononushi did all of the works!! The shallow man is my enemy. Or rather, the shallow man is the enemy of human beings! I'll get rid of him!
Apparently, she didn't like him after she learned he was a womaniser. As Kamumusubi couldn't find what to say, Takagi answered instead.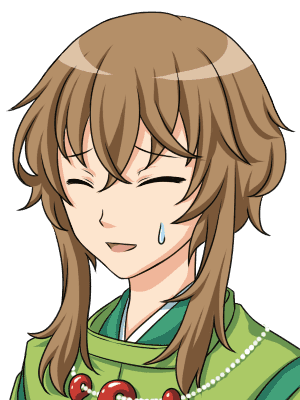 Takagi
Well, well. Calm down ladies.
Aside from that he is really shallow or not, I know what you mean, Amaterasu. It all comes down to the problem of biological parents or foster parents. If Izanami hadn't died, the gods of the Celestial Plain would keep on ruling Middle Earth, I suppose.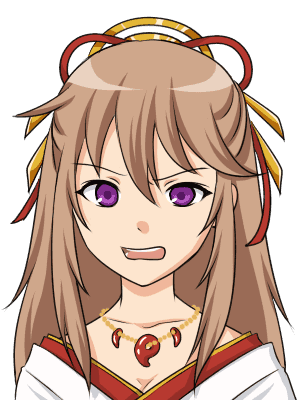 Amaterasu
Definitely! Who the hell does he think he is? It is the country made by my parents. While I was working hard here, he was just flirting with all the beauties and acting like the emperor! I'll never allow it! I insist that my oldest son Oshihomimi is better than him as the emperor!
She gabbled. It looked like she was about to attack Middle Earth. Minakanushi interrupted in a hurry.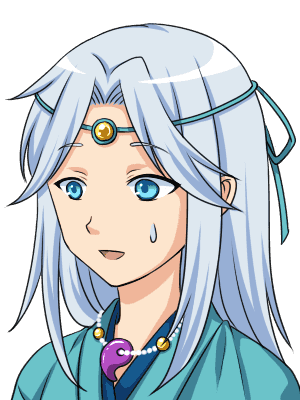 Minakanushi
Hey, Ama! Are you attacking Middle Earth?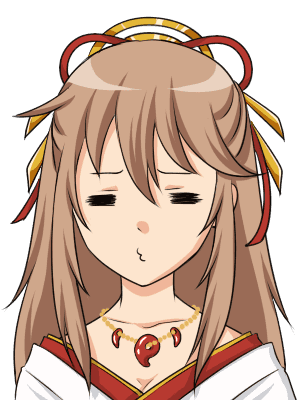 Amaterasu
I won't do that. I just want them to pass over the country. And I don't want Izumo but Middle Earth, so they'll understand my point.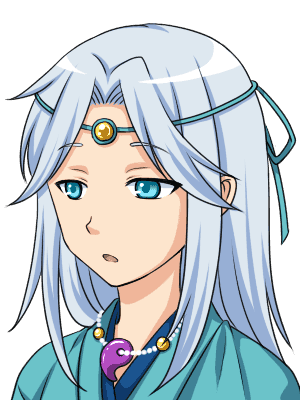 Minakanushi
But....I think Ohkuninushi is proud of his country, so it won't be so easy to make him give it up.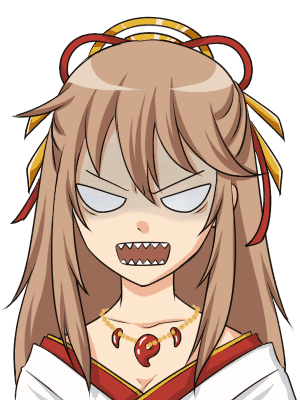 Amaterasu
No way!! It's my decision!!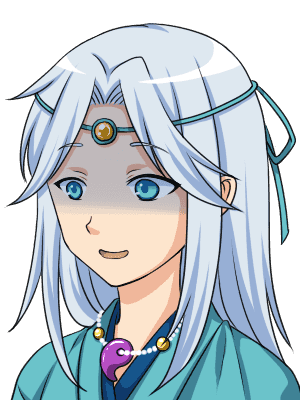 Minakanushi
Amaterasu said as if she was in higher position than Minakanushi.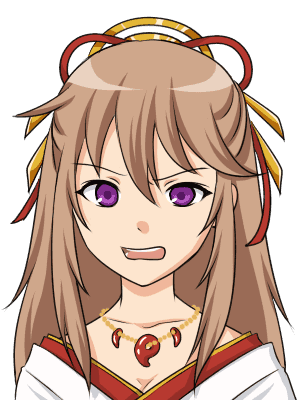 Amaterasu
Oshihomimi! Get Oshihomimi!!
Amaterasu summoned her son Oshihomimi. After a while, Oshihomimi came into the room reluctantly.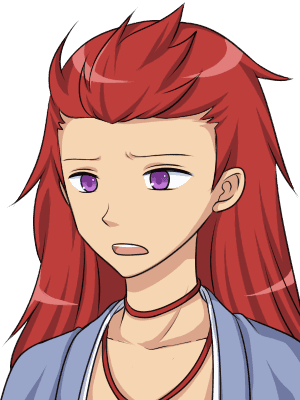 Oshihomimi
Hi, Mom. What's up? Why are you so angry?
He looked like he was just woken up from his nap. He had a bedhead and his clothes were so loose that they couldn't recognise if it was his nighty or his casual dress.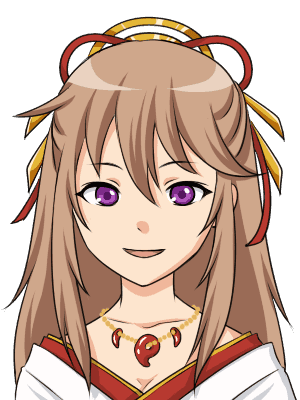 Amaterasu
You are my oldest son born through the bet between Susanoh and me. You fit the bill. Go and rule the country!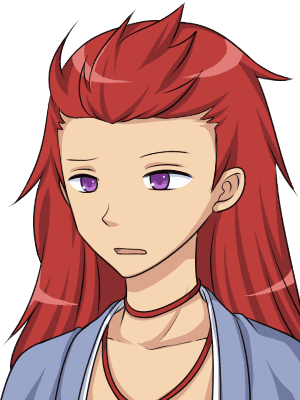 Oshihomimi
What? Should I do that only by myself?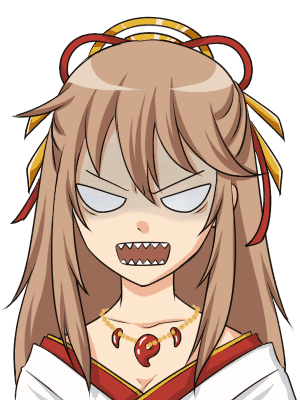 Amaterasu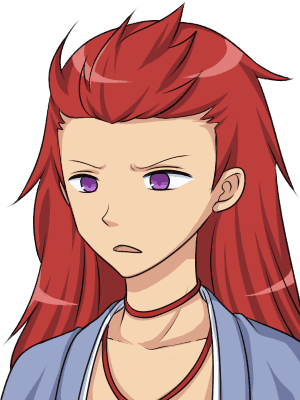 Oshihomimi
In fact Oshihomimi loved his life in the Celestial Plain and didn't want to go down to Middle Earth.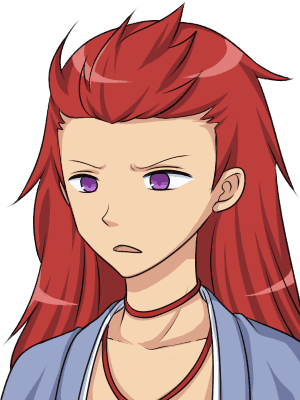 Oshihomimi
Why do I have to give up the happy life without hunger and death and devote myself to human beings? But I know Mom is quite stubborn, once she decideds.
He went to Amenoukihashi bridge with a heavy gait.

When he arrived there, he found that something bad was going on. Under the bridge, a lot of gods in Middle Earth were holding a demonstration against him. They seemed to claim something. It totally put him off.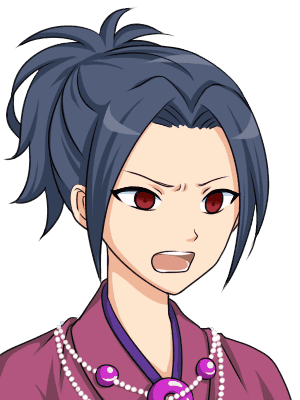 Crowd of demonstrators
Middle Earth is our land!!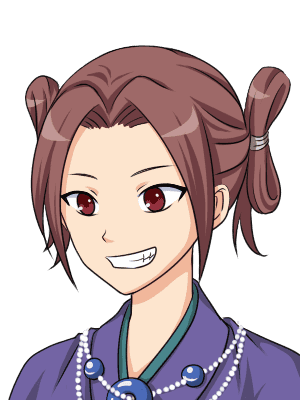 Crowd of demonstrators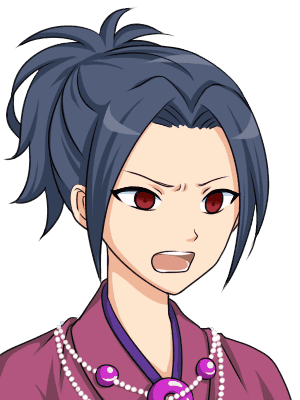 Crowd of demonstrators
You can't come back only after we became wealthy!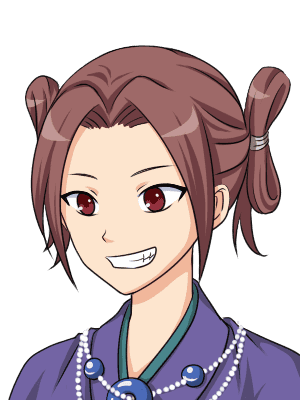 Crowd of demonstrators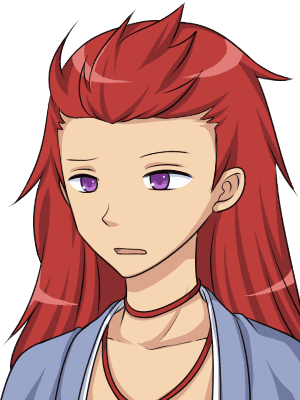 Oshihomimi
Oh my god...It's a big hubbub....what a hassle...
Oshihomimi changed his mind and went back to the palace. He reported about the demonstration to Amaterasu.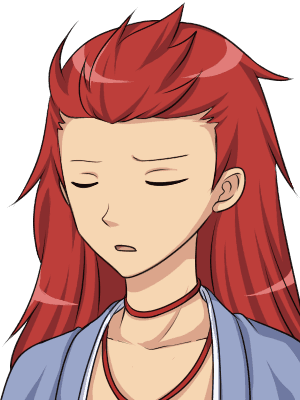 Oshihomimi
Middle Earth is so messy now because of the rebellions. I don't think it's a good timing for us to go there. Well, I didn't have another choice...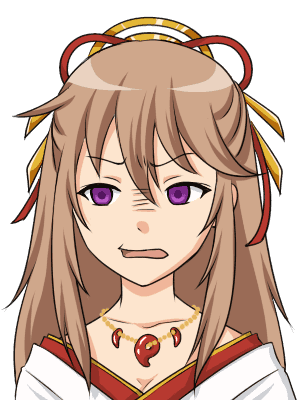 Amaterasu
Damn it! It sounds awful! I am convinced that people will become happier when we rule the country! I'm one hundred percent sure. So please give me a good idea! Omohikane!
Omohikane was surprised when he was called for abruptly. He was the intelligent god who had organised the plan to get Amaterasu out of the cave. Ameterasu's eyes looked like on fire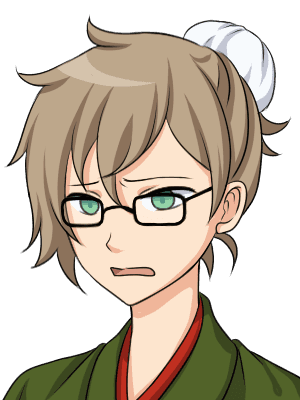 Omohikane
Oh...me..? But we don't want to have a conflict or a war either so...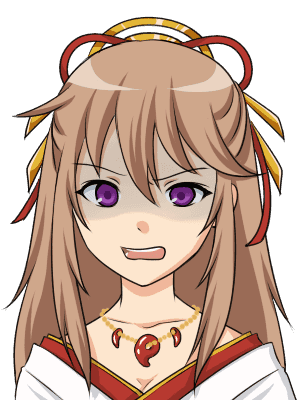 Amaterasu
I know! My point is how to let them pass the country to us without any conflicts!!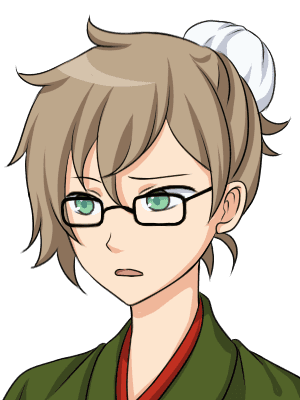 Omohikane
Hmm...You're a bit selfish, aren't you?
Amaterasu glared at him like a demon. He thought he had better not to contradict her. He continued.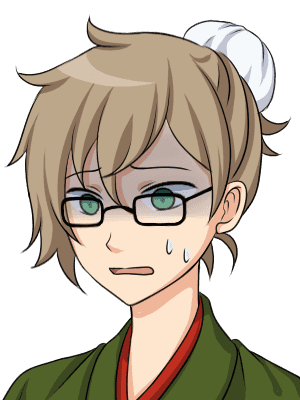 Omohikane
So, how about your second son, Hohi? He is diligent and likeable. He might succeed in talking into gods there.
Amaterasu nodded deeply.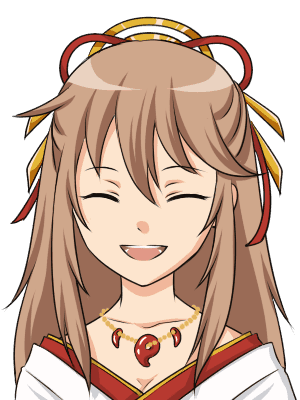 Amaterasu
Sounds good! I'll take it!
Thus Amaterasu decided to send Hohi to Middle Earth.
You can purchase "THE JAPANESE MYTHOLOGY KOJIKI" from U-NEXT.
---
Book recommended
Japan's oldest surviving narrative, the eighth-century Kojiki, chronicles the mythical origins of its islands and their ruling dynasty through a diverse array of genealogies, tales, and songs that have helped to shape the modern nation's views of its ancient past.
An earlier translation by Basil Hall Chamberlain published in 1882 is now out of print. This translation relates the translated text to modern scholarship and includes the most recent commentaries. Originally published in 1969.
The first English translation and examination of secret Japanese writings dating from the paleolithic to classical eras.Examines four suppressed and secret texts to discover the deeper truths beneath Japanese mythology.