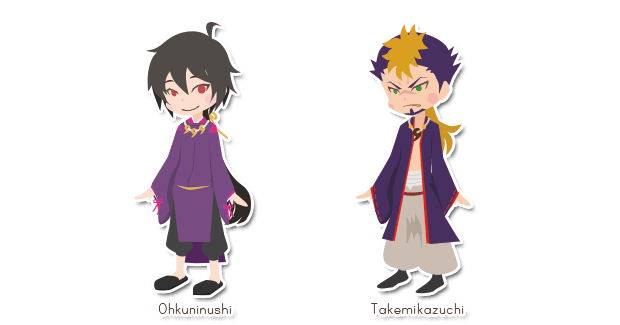 Giving Away
Takemikazuchi thought Takeminakata was bragging about his power. He glared at him, but Takeminakata didn't care and talked to his father.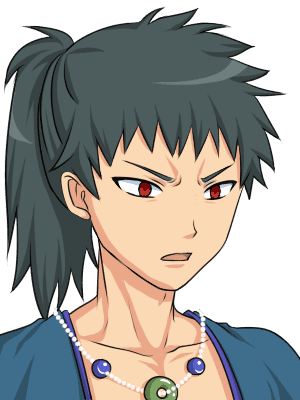 Takaminakata
Hey, Dad. I finally found you. Why are you still here? What's going on?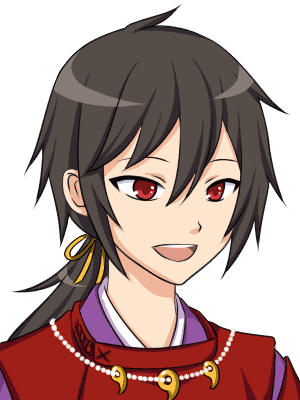 Ohkuninushi
Oh, sorry my son. This is Mr.Takemikazuchi. He wants to talk with you.
Ohkuninushi smiled at Takeminakata and whispered in a low voice that only Takeminakata could hear.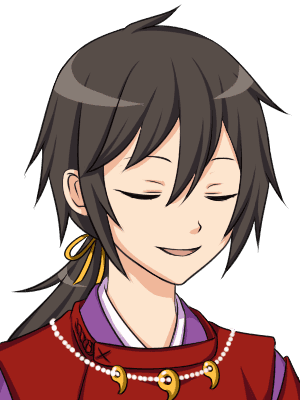 Ohkuninushi
I don't want to give away this country.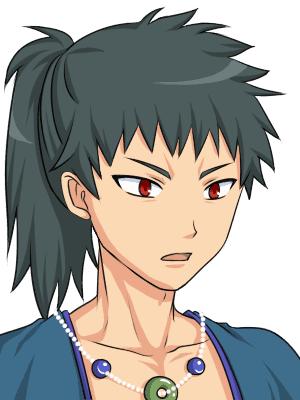 Takaminakata
...I see.
So, nice to meet you Mr.Takeminakata. What do you want me to do?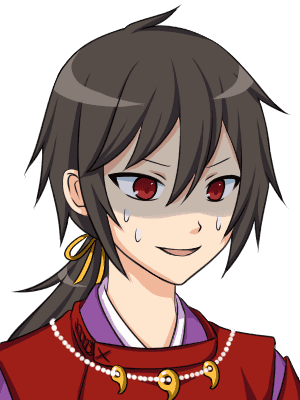 Ohkuninushi
Phew! It's thrilling! I thought we were almost beaten because of Kotoshiro. But this messenger looks more rational than I thought. And Takeminakata is cleverer and stronger than Kotoshiro.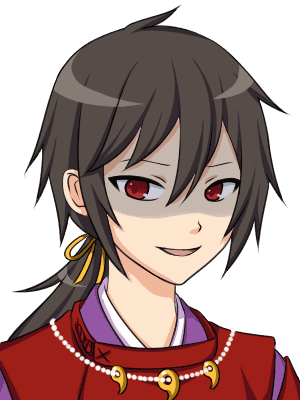 Ohkuninushi
I couldn't imagine the kid between Nunakawa and me would grow up and become such a macho man. I'm very glad to have been to Northeast Japan to see Nunakawa. This messenger must be very difficult to be talked into, so all I can do now is to trust Takeminakata's skills.
He was the only powerful son of Ohkuninushi.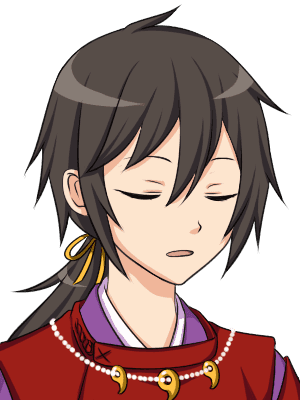 Ohkuninushi
If he would fail, I can't come up with another way to beat this guy...
Ohkuninushi observed them quietly.
Takemikazuchi was glaring at Takeminakata again, but Takeminakata didn't look frightened.
Apparently he was a bit different from Kotoshiro. Moreover, he suggested a battle.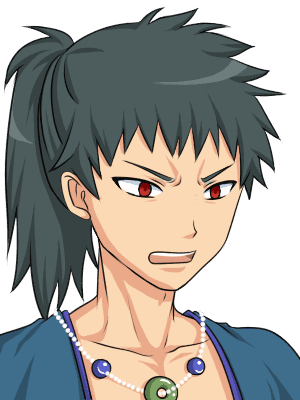 Takaminakata
If you really insist that we should give away this country, let's decide it by a power game. If you win, I'll work for gods in the Celestial Plain. But if I win, you must give up Izumo!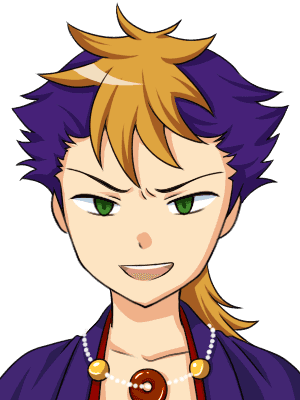 Takemikazuchi
Hahaha! Pity man! Don't you see I'm quite strong? I really respect your endeavour. OK. You can decide the rules.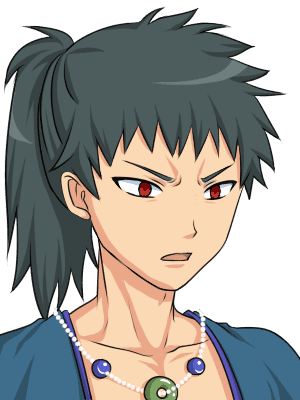 Takaminakata
It's simple. We will hold each other's hands as strong as we can, and the one who gives up first is the loser.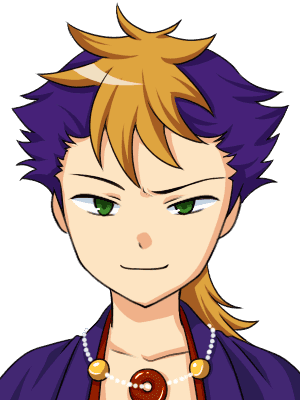 Takemikazuchi
Takamikazuchi offered his hand.
However, when Takaminakata tried to grasp his hand, it became an icicle and a blade. He couldn't even touch it.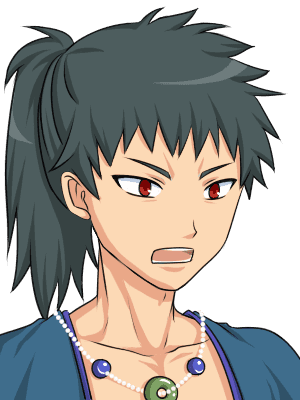 Takaminakata
Oi! It's a foul! It isn't godly way!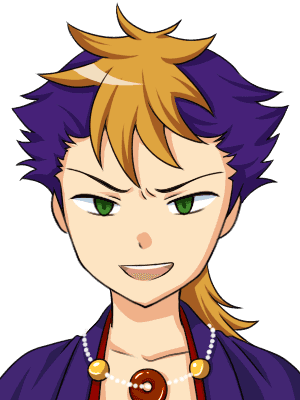 Takemikazuchi
Hahaha! You didn't mention anything about the fouls! It's my turn!
Takemikazuchi said it like a villain, though he was a real god in the Celestial Plain. As he grasped Takeminakata's hand, it became as soft as a grass immediately. And then Takaminakata was thrown with the maximum strength.
Takkeminakata hit the ground and started running away in a hurry.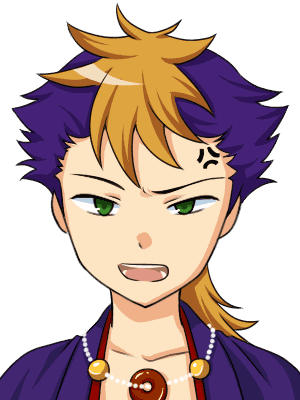 Takemikazuchi
The villain Takemikazuchi chased him.
Only Ohkuninushi was left at the beach. He stayed there for a while without doing anything.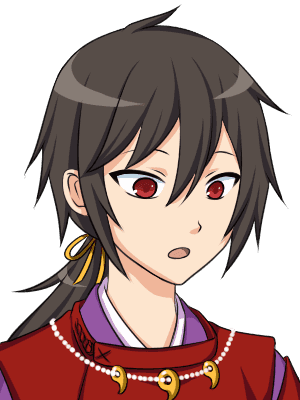 Ohkuninushi
After he murmured, he decided to go to Kotoshiro's. He seemed to come up with something.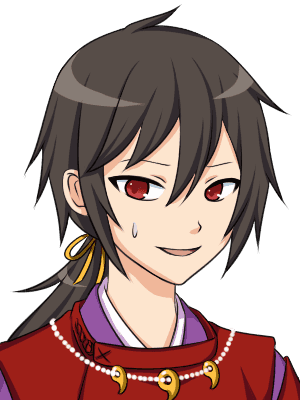 Ohkuninushi
I think it'll take a long time for Kotoshiro to recover. By the time they come back, I have to give lectures to Kotoshiro and.........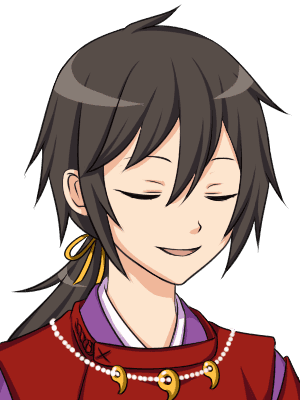 Ohkuninushi

Finally Takeminakata was chased up to lake Suwa in Shinano. He gave up and said,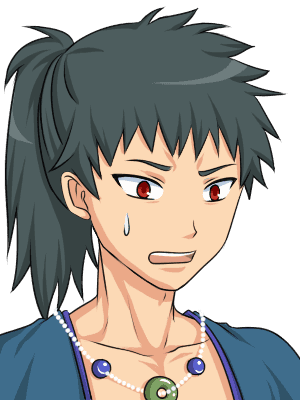 Takaminakata
....OK. We'll give away the country to Amaterasu. I'll stay here and obey my father and my brother. So, please don't kill me.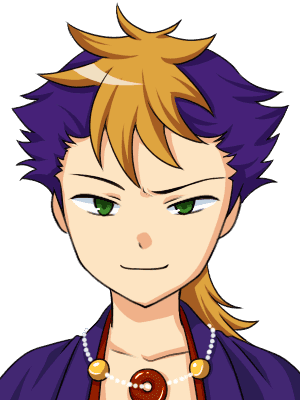 Takemikazuchi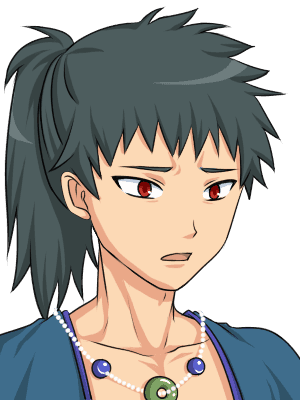 Takaminakata
Then Takaminakata stayed there. He is now enshrined at Suwa great shrine. And they say that this battle between Takemikazuchi and Takeminakata is the origin of Sumo(Japanese wrestling.)

After Takemikazuchi won, he went back to Izumo. Though Ohkuninushi was still smiling, Takemikazuchi just repeated his demand coersively.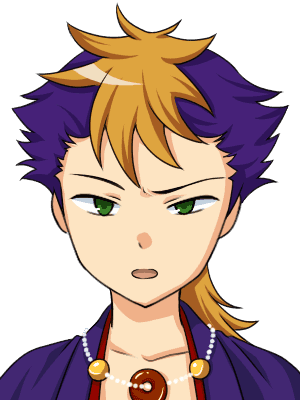 Takemikazuchi
Ohkuninushi, Takaminakata also agreed to give back Middle Earth. So, give it away as soon as possible.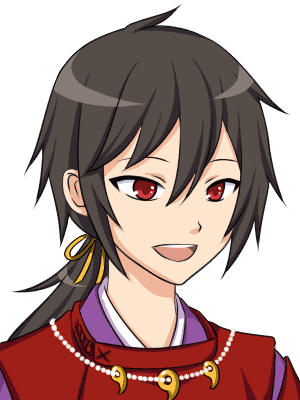 Ohkuninushi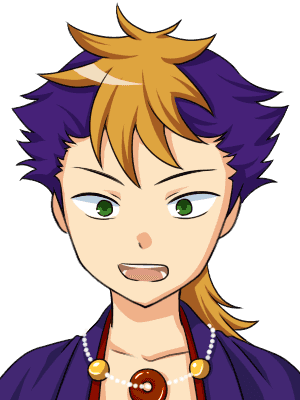 Takemikazuchi
He was surprised that Ohkuninushi gave up the country so easily. Ohkuninushi chuckled.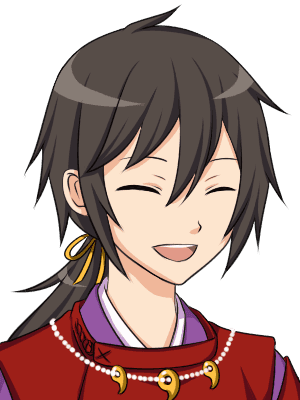 Ohkuninushi
Can I have a change of one condition?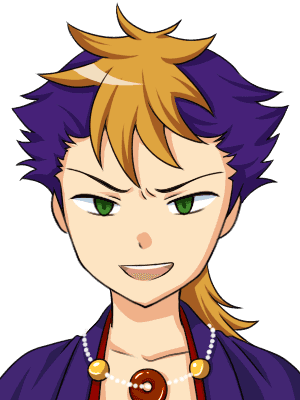 Takemikazuchi
.....OK. What do you want?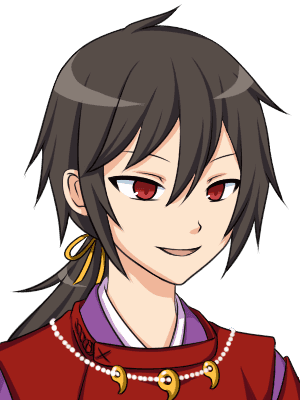 Ohkuninushi
I want people in the future to know our achievements in Izumo. I don't want to be forgotten. So, please build a big shrine here.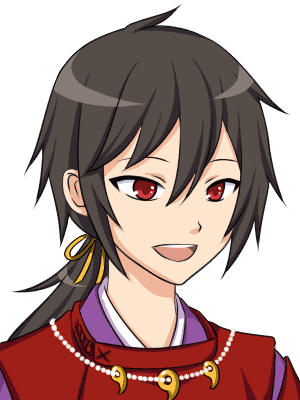 Ohkuninushi
I want a gorgeous shrine with incredibly tall columns and a lot of trees like emperor's palace! Can you do that?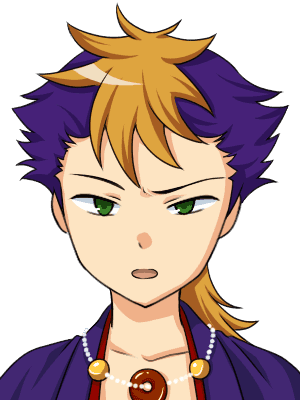 Takemikazuchi
OK. I promise. We'll build the biggest shrine in Middle Earth and enshrine you.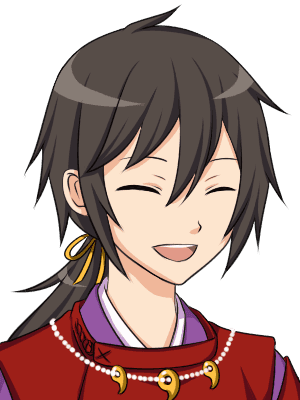 Ohkuninushi
Thanks. I'll let my one hundred and eighty children work for Amaterasu. Could you also overlook Takeminakata? Then I'll live in the countryside of Izumo quietly.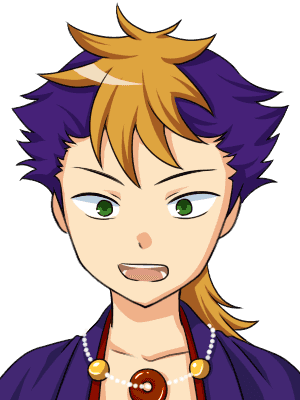 Takemikazuchi
What? Do you have one hundred and eighty kids?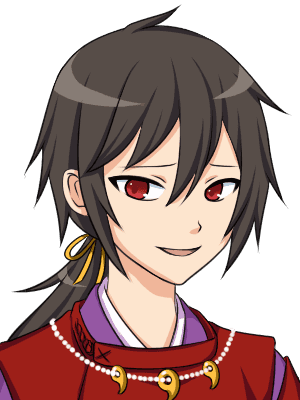 Ohkuninushi
It's as many as I know. They increased before I knew...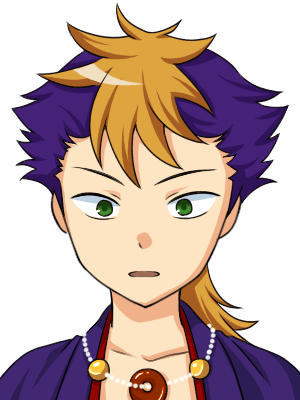 Takemikazuchi
Do you have other kids whom you don't know about?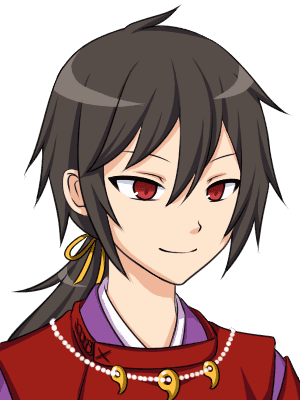 Ohkuninushi
And you can ask Kotoshiro for whatever you want. I told him to work hard for gods in the Celestial Plain. All my kids are likeable and no one would resist you.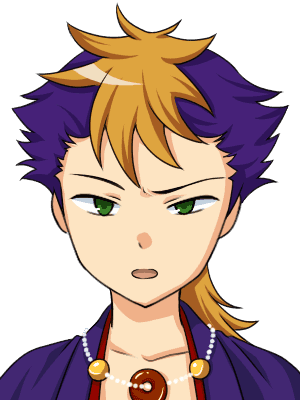 Takemikazuchi
Thank you. We'll never forget to appreciate you.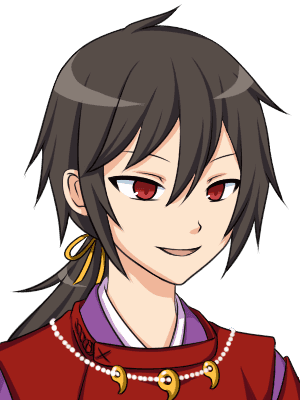 Ohkuninushi
....Great. That's the end of our argument.
So...do you have a time tonight?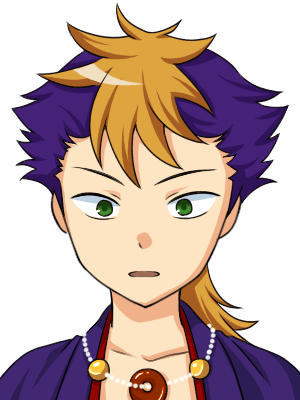 Takemikazuchi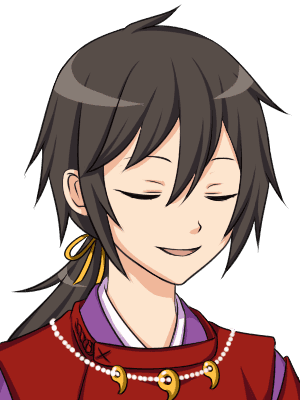 Ohkuninushi
I made a small guest house at Tagishi beach, because you daren't come over to my palace. You might as well have dinner with me there.

Thus Ohkuninushi gave away his country and ushered Takemikazuchi to the guest house.
There was a lot of Ohkuninushi's children and beautiful girls like hostesses. They let Takemikazuchi sit down and passed a glass of sake to him.
Ohkuninushi brought the best cook in Izumo. The cook greeted Takemikazuchi, and changed himself into a cormorant. He dived into the sea. Takemikazuchi thought he would catch some fish, but instead of fish, he got some amount of soil. He started making plates from it.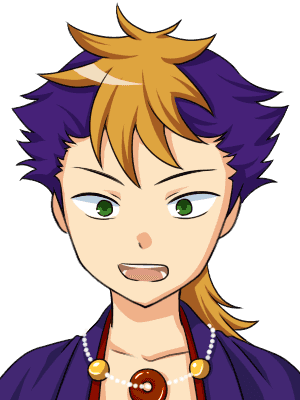 Takemikazuchi
Oh....Is he making plates from scratch?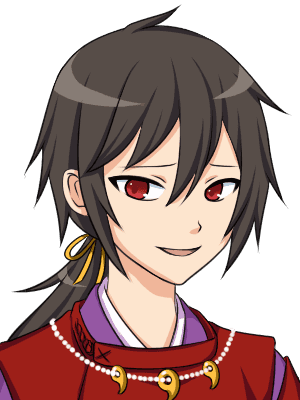 Ohkuninushi
Are you hungry? Sorry, he is a bit monomaniac.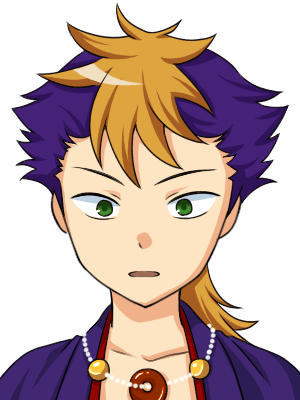 Takemikazuchi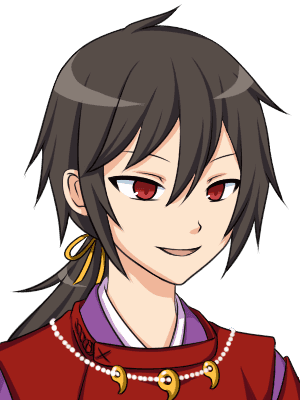 Ohkuninushi
I think it'll take a while.
The cook also made a beetle and a mortar. After he made a fire, he sang cheerfully.
"I'll let the fire burn as high as Kamumusubi's palace, I'll let it burn until the clean room is filled with ash, I'll let it burn until the ground become stiff like a rock, and I'll pile up fish on the bamboo board as many as it can hold. They will become very very good dishes."
Then he served a lot of great dishes.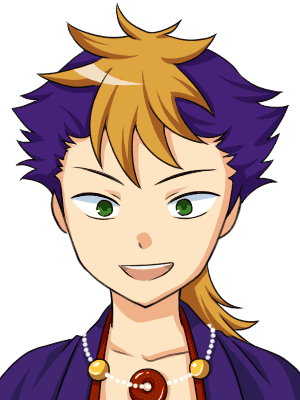 Takemikazuchi
Takemikazuchi said.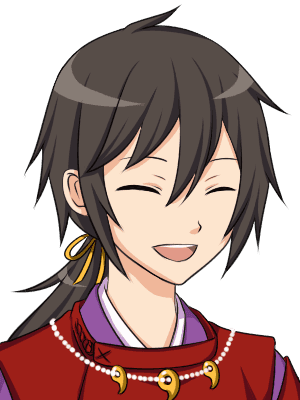 Ohkuninushi
I'm glad to hear that. By the way fish isn't the only good food in Izumo. Our noodles are also good, and I made some sweets for you. Please enjoy it later.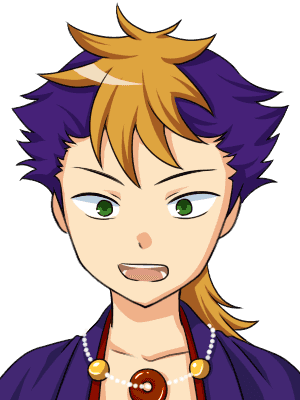 Takemikazuchi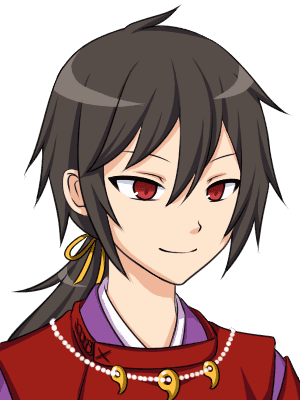 Ohkuninushi
Kind of. As there are a lot of foods here, you can stay here whenever you want.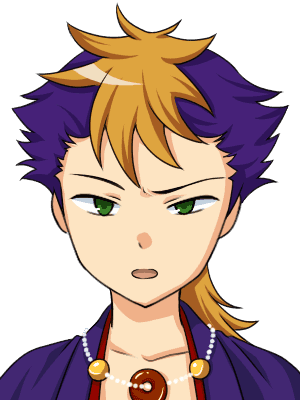 Takemikazuchi
Thanks, but I have to go back to the Celestial Plain and see Amaterasu tomorrow. She must be waiting for my report.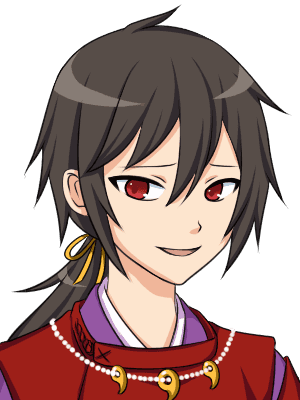 Ohkuninushi
That's a shame. Please say hello to Amaterasu.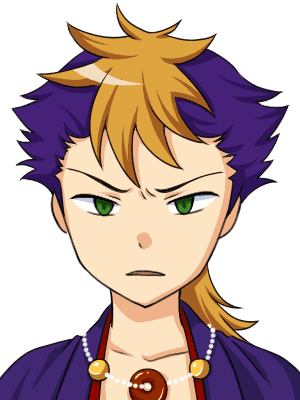 Takemikazuchi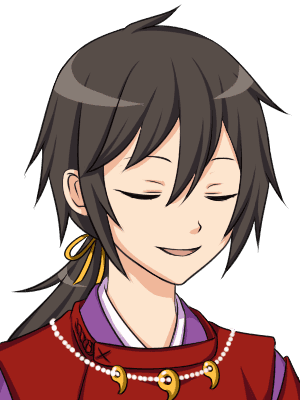 Ohkuninushi
She is hot, isn't she? I haven't seen her.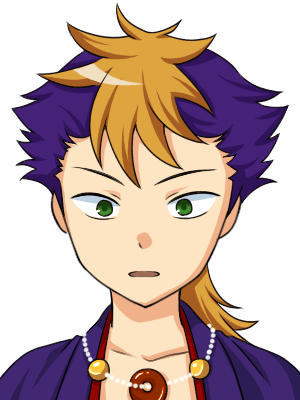 Takemikazuchi
Eh? .....Oh, yes. She is beautiful. But Uzume is more popular, I suppose. Chizi is also good-looking girl, but her brother Omohikane prevents other guys to get close to her.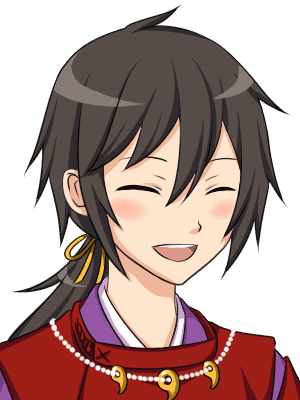 Ohkuninushi
Wow! I'd love to see those goddesses in the Celestial Plain. Hey! You can come to Izumo with them next time. I'll greet you with a very gorgeous fiesta.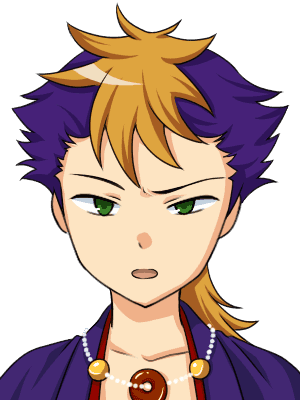 Takemikazuchi
Thanks, but they are all quite busy.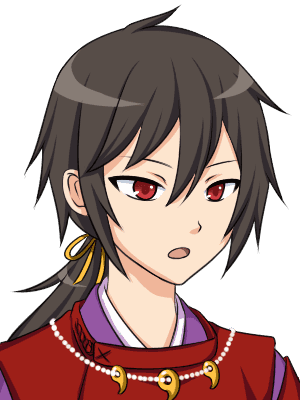 Ohkuninushi
Hum....Can they come here if it is a business trip?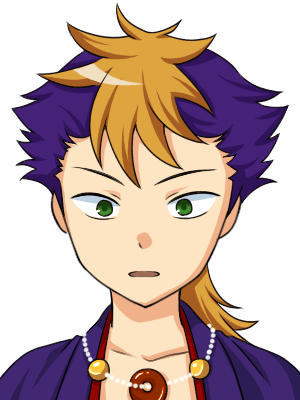 Takemikazuchi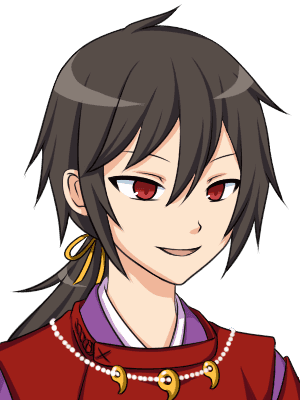 Ohkuninushi
I'll think of some events that allow all the goddesses to come.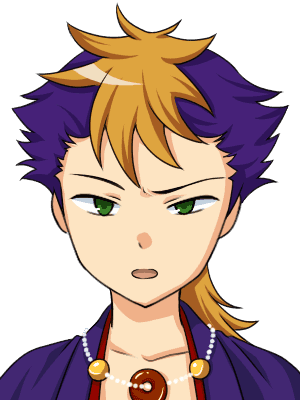 Takemikazuchi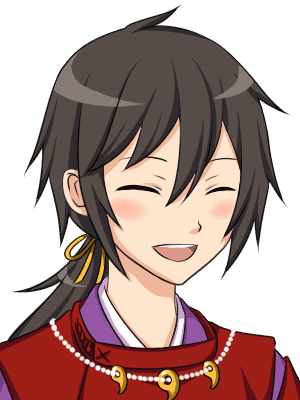 Ohkuninushi
So please build a shrine which is big enough to accommodate a lot of people.
Ohkuninushi grinned.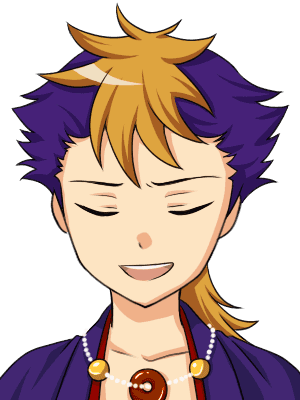 Takemikazuchi
In the end, you got what you want.
Takemikazuchi agreed with Ohkuninushi's requests.
The shrine made by Takemikazuchi at that time was Izumo great shrine. It exists in Izumo in Shimane prefecture even nowadays.
Though Ohkuninushi said he would live in the countryside in Izumo, he succeeded in being enshrined at Izumo great shrine.
You can purchase "THE JAPANESE MYTHOLOGY KOJIKI" from U-NEXT.
---
Book recommended
Japan's oldest surviving narrative, the eighth-century Kojiki, chronicles the mythical origins of its islands and their ruling dynasty through a diverse array of genealogies, tales, and songs that have helped to shape the modern nation's views of its ancient past.
An earlier translation by Basil Hall Chamberlain published in 1882 is now out of print. This translation relates the translated text to modern scholarship and includes the most recent commentaries. Originally published in 1969.
The first English translation and examination of secret Japanese writings dating from the paleolithic to classical eras.Examines four suppressed and secret texts to discover the deeper truths beneath Japanese mythology.